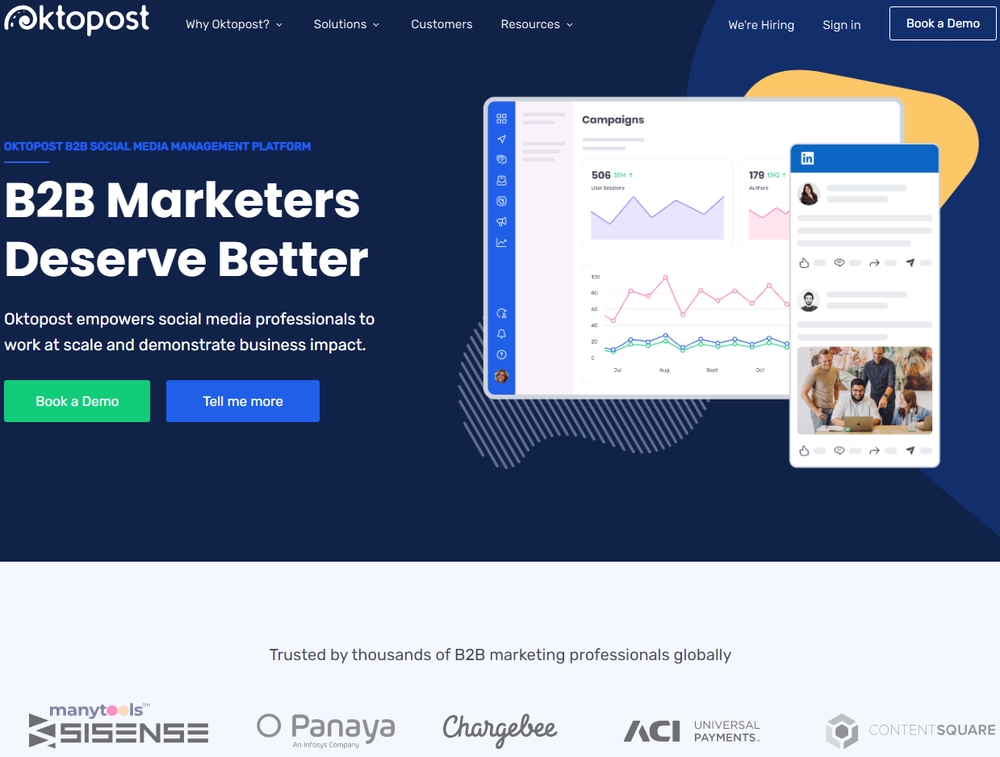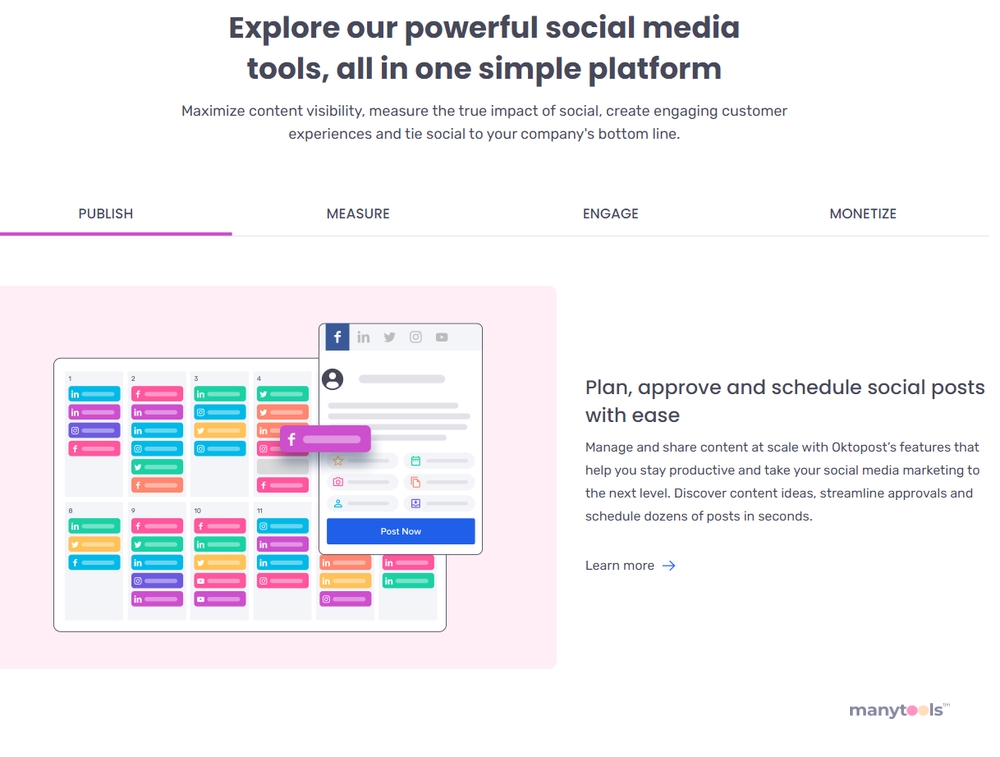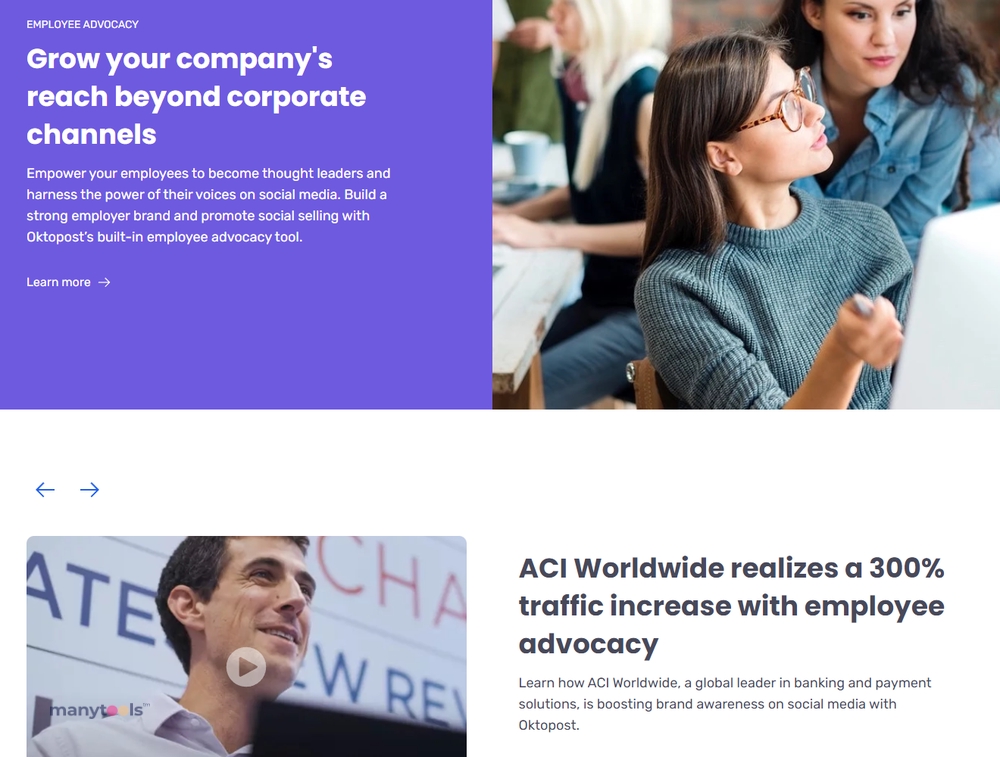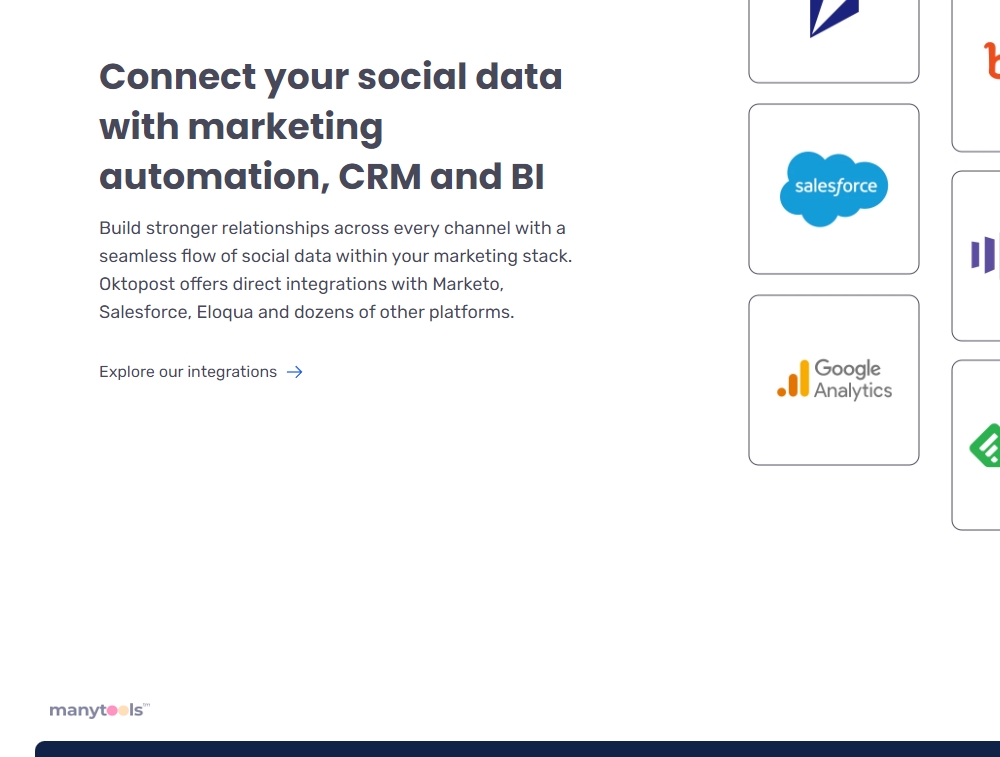 The definitive B2B social engagement suite!
This powerful tool is designed to support modern, data-driven organizations in reaching their marketing goals. With Oktopost, you can redefine the way you use social media and significantly enhance your online presence.
The Basics
Oktopost is all about maximizing your B2B social media engagement. It allows you to manage, track, and measure all your social media activities from a single location. Whether you're scheduling posts, responding to comments, or analyzing the impact of a campaign, Oktopost has you covered.
Features That Stand Out
Oktopost shines with its range of features. From social media management to social employee advocacy, it's all there. It allows you to schedule posts across multiple networks, track your audience's engagement, and even amplify your reach by turning your employees into brand advocates.
The Power of Analytics
One of the major strengths of Oktopost is its analytics feature. It allows you to easily measure the effectiveness of your social media strategies, providing key insights needed to optimize your campaigns. With Oktopost, you can gain a clear understanding of what works and what doesn't, empowering you to make informed decisions in the future.
Creating a Unified Strategy
With Oktopost, you can pull all your social media efforts together into a cohesive strategy. You can easily coordinate campaigns across multiple channels and ensure consistent messaging. This unified approach can significantly enhance your brand's visibility and credibility in the digital space.
The Impact on Your B2B Goals
Oktopost is not just a tool; it's a game-changer for your B2B marketing goals. It provides you with the necessary tools to engage your target audience, generate leads, and grow your brand. It's not just about being active on social media; it's about making that activity count.
A Peek into the Future
Utilizing Oktopost can not only redefine your current social media strategy but also shape its future. With the insights and data provided, you can anticipate trends, devise innovative campaigns, and stay ahead of the curve. Oktopost is not just about managing the present; it's about preparing for the future.
Oktopost is a game-changer, a tool that can truly redefine the impact of social media on your business. With its impressive range of features and its focus on B2B engagement, it's a tool that any modern, data-driven organization should consider. Try Oktopost today and see how it can transform your social media strategy.
Other Tools Like
Oktopost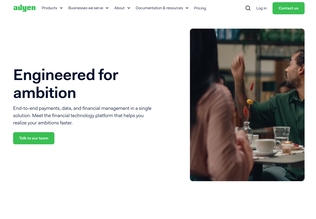 Adyen
adyen.com
Paid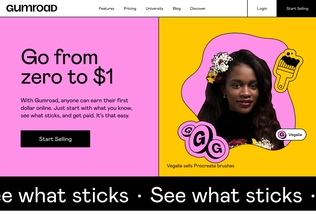 Gumroad
gumroad.com
Paid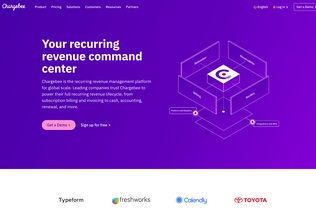 Chargebee
chargebee.com
Trial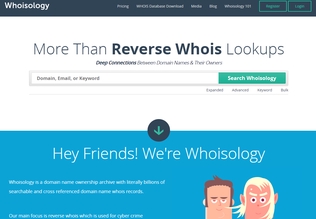 Whoisology
whoisology.com
Trial
Comments