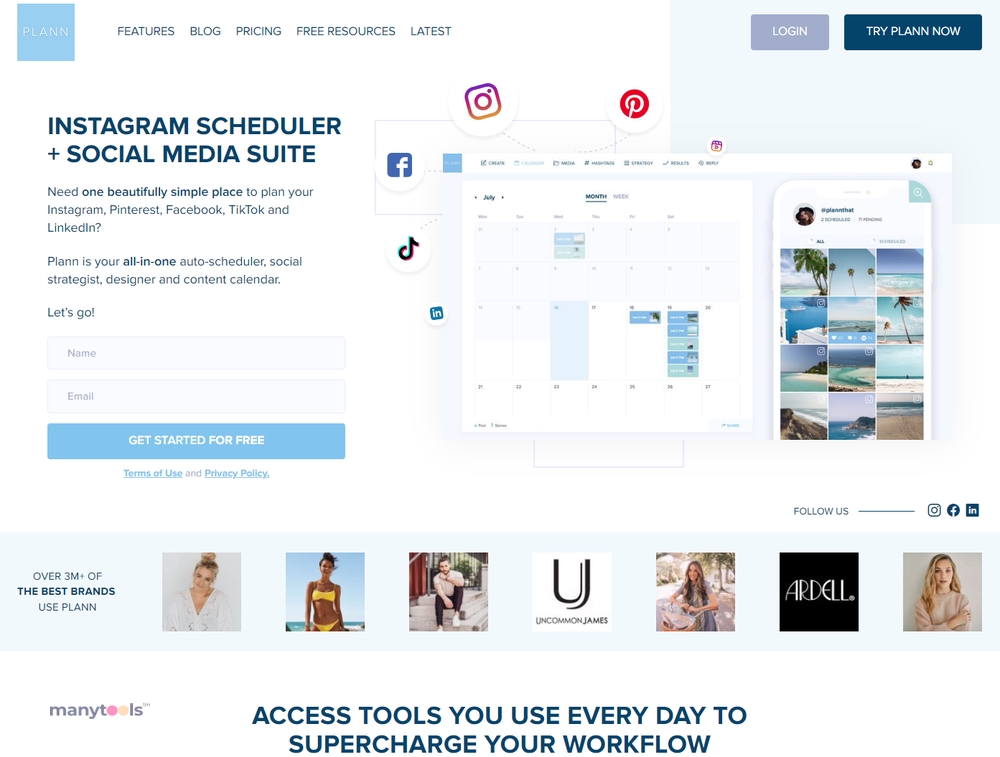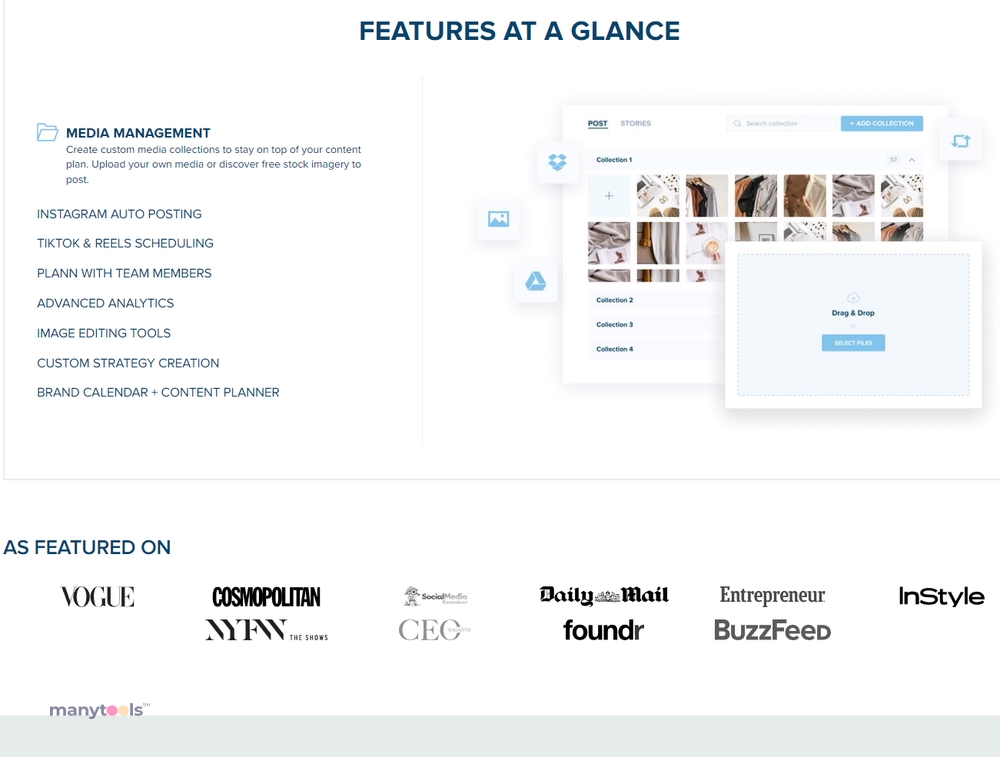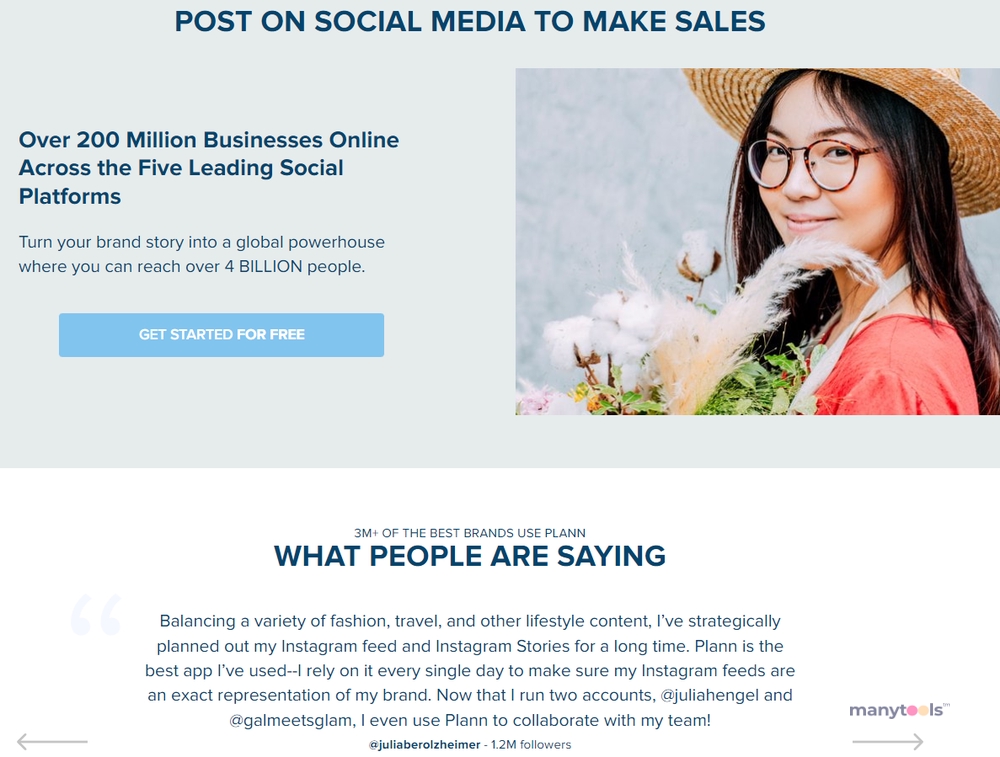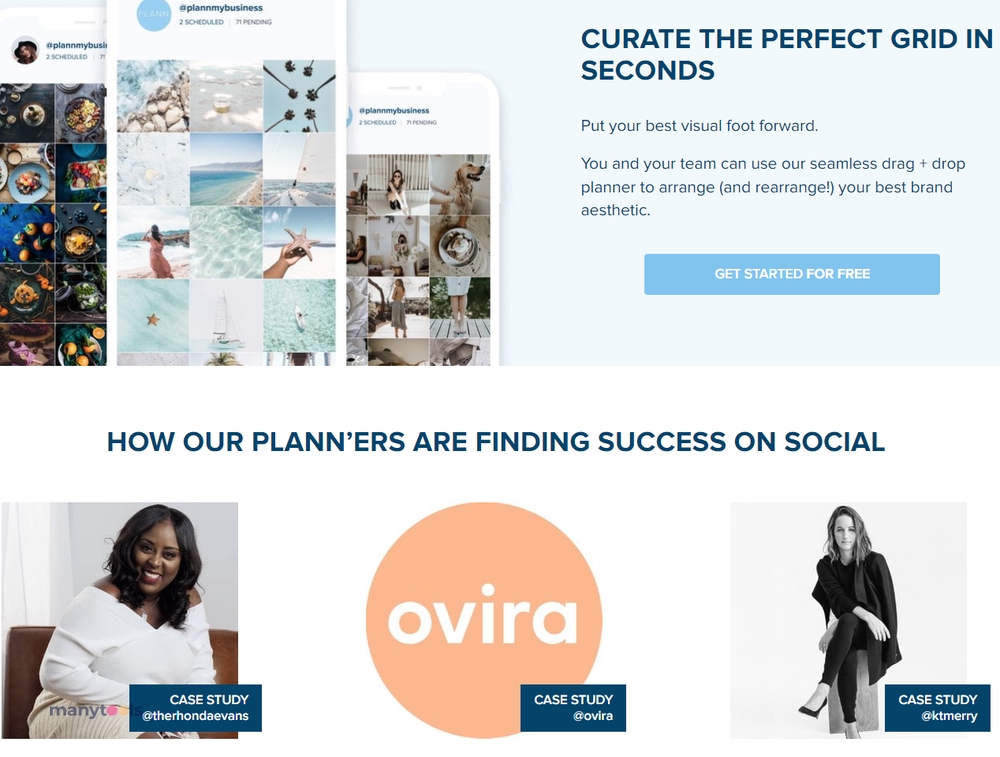 Plann: The Ultimate Social Media Scheduler
Plann isn't just another social media scheduling tool—it's your one-stop solution to effortless social media management. Designed with the needs of digital professionals in mind, this versatile tool has something for everyone, from designers and SEO gurus to affiliate marketers and content creators.
Save Time with Advanced Scheduling
Gone are the days of frantically posting content to your social media profiles. With Plann, you can schedule your posts in advance across Instagram, TikTok, Facebook, LinkedIn, and Pinterest. The easy-to-use interface enables you to manage your content schedules in a matter of clicks, freeing up your time for other important tasks.
Boost Your Brand with Strategic Marketing
But Plann is more than just a scheduling tool. It's a strategic marketing weapon. Armed with Plann, you can optimize the timing of your posts to reach your audience when they are most active. Say goodbye to guesswork and hello to data-driven decision-making.
Link-in-Bio Tool: Connect Your Content
Plann's free link-in-bio tool is the icing on the cake. This powerful feature allows you to link your social media posts to your website, blog, or any other online content. Not only does this increase your website traffic, but it also creates a seamless user experience for your followers.
Trusted by Millions
More than 3 million brands trust Plann to grow their businesses. This impressive figure speaks volumes about the reliability and effectiveness of this tool. If it works for them, it can work for you too.
Easy-to-Use Interface
One of the standout features of Plann is its user-friendly interface. Even if you're new to social media scheduling tools, you'll find Plann a breeze to navigate. This means less time learning how to use the tool and more time creating engaging content for your audience.
Grow Your Business with Plann
In the digital age, social media is an essential channel for business growth. With Plann, you have everything you need to supercharge your social media strategy. From scheduling and strategic marketing to the link-in-bio tool, every feature has been designed to help your business thrive in the online space.
Plann: Your Social Media Solution
In a nutshell, Plann is a powerful, easy-to-use tool that takes the hassle out of social media management. With Plann in your toolbox, you can spend less time worrying about post timings and more time engaging with your audience and growing your business.
Other Tools Like
Plann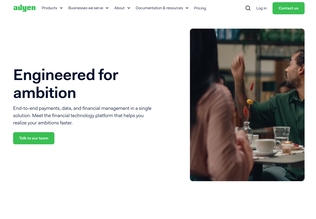 Adyen
adyen.com
Paid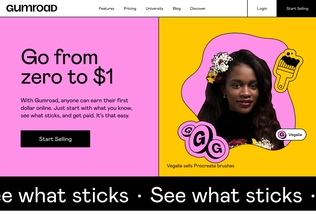 Gumroad
gumroad.com
Paid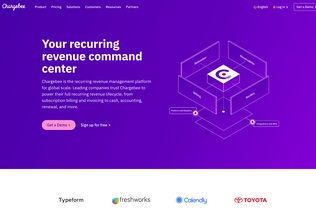 Chargebee
chargebee.com
Trial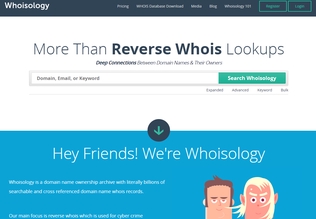 Whoisology
whoisology.com
Trial
Comments