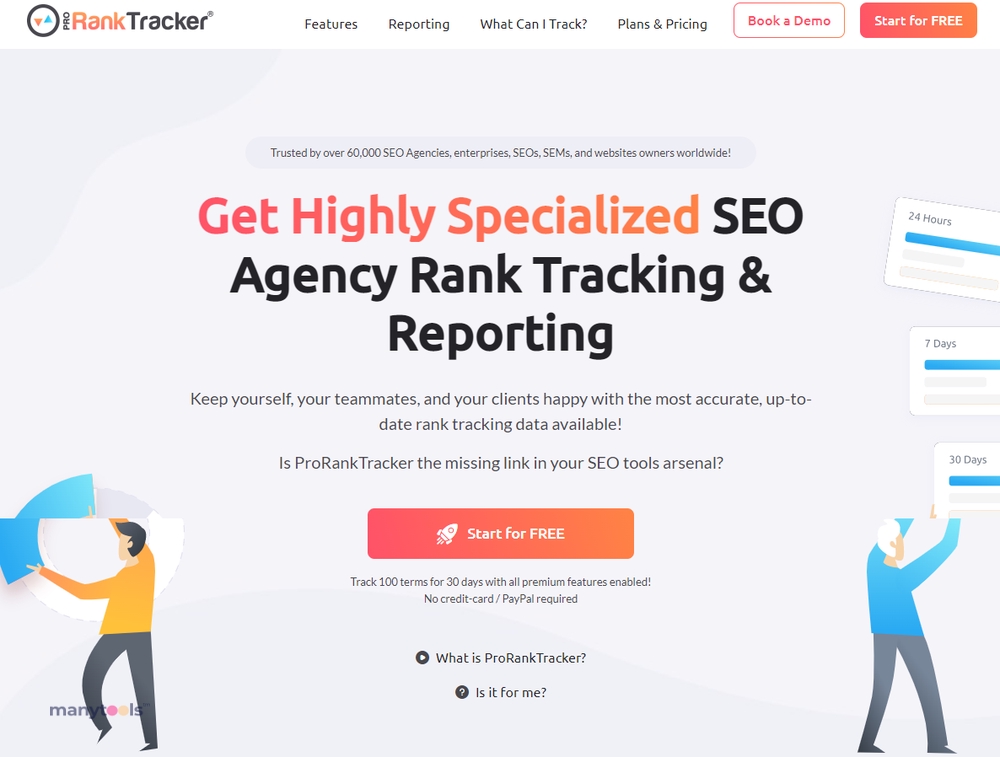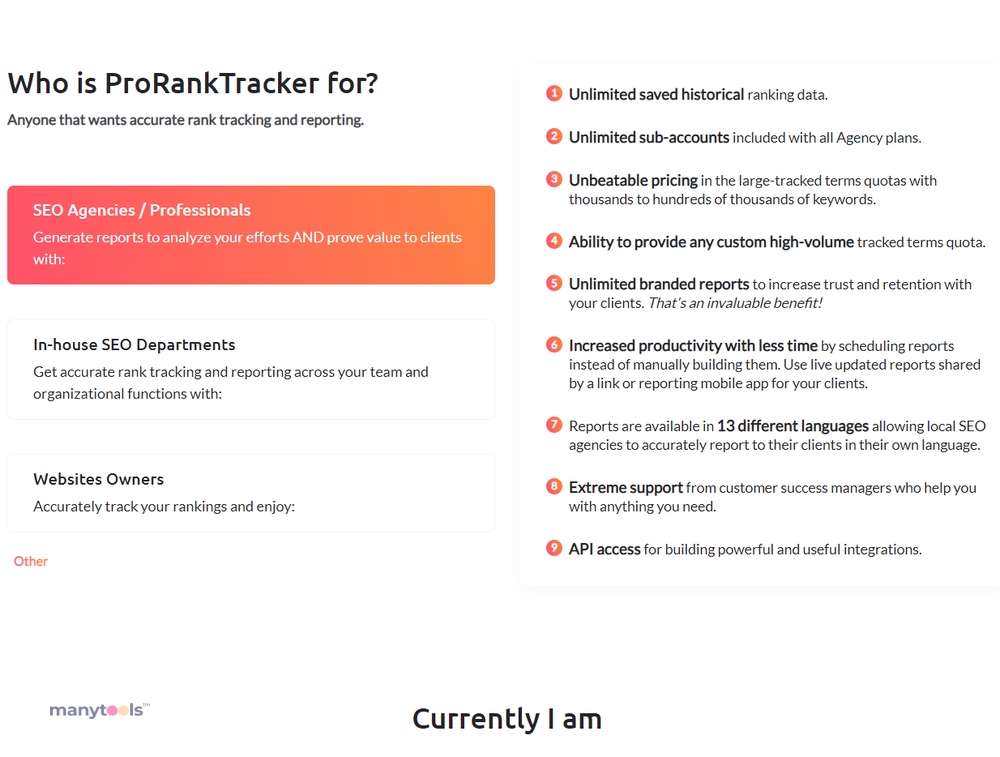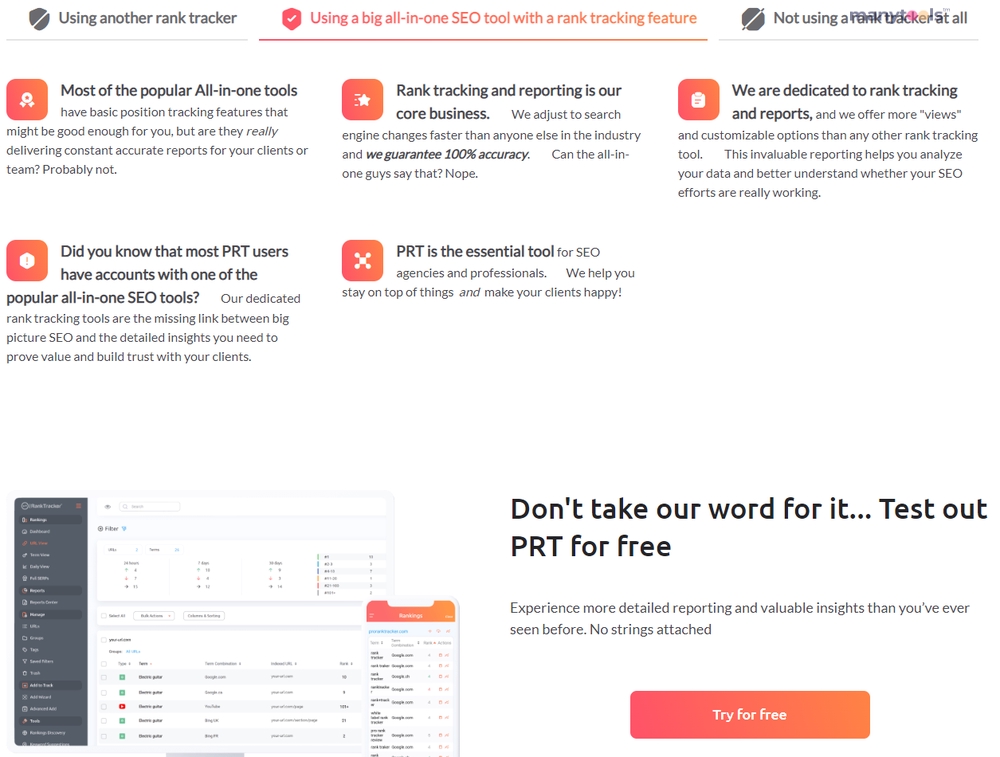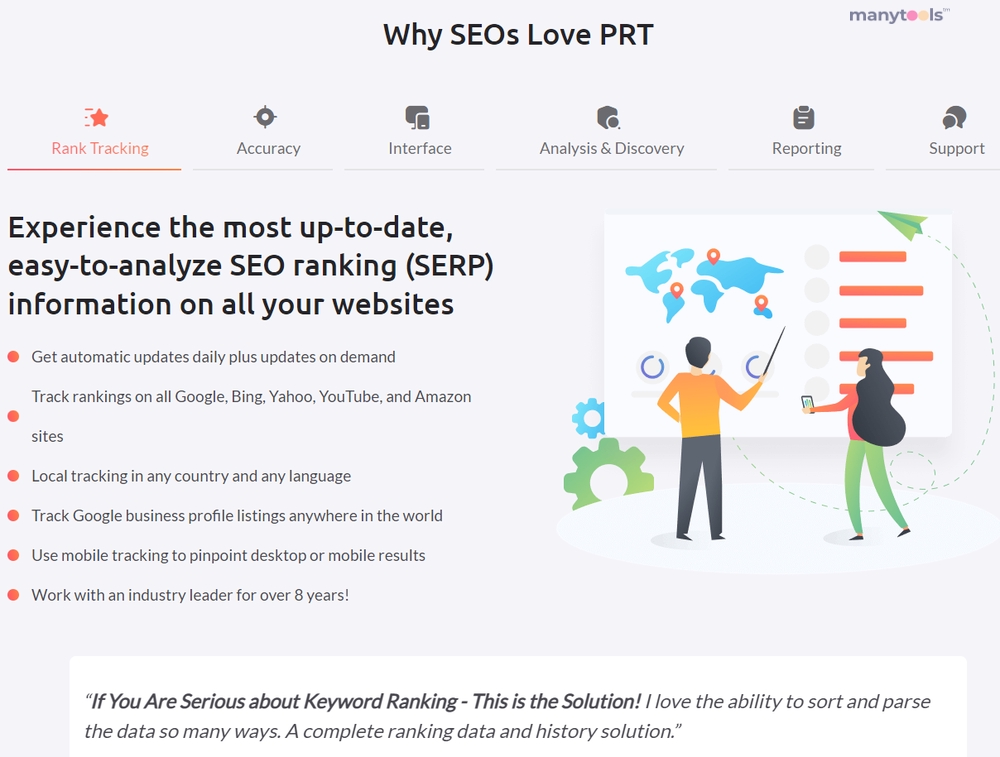 ProRankTracker: Transforming SEO Rank Tracking & Reporting
If you're a digital professional seeking an exceptional SEO rank-tracking and reporting tool, look no further than ProRankTracker. This tool is designed to deliver specialized rank-tracking & reporting solutions to SEO agencies.
Why Choose ProRankTracker?
ProRankTracker is the perfect resource for SEO professionals and agencies who are on the hunt for an accurate and reliable rank-tracking tool. It's the go-to instrument for streamlining SEO progress tracking, making it an indispensable asset for your digital toolkit. It offers a detailed overview of keyword ranking, which is essential for any successful SEO strategy.
Key Features of ProRankTracker
The tool boasts features that will surely make your SEO tasks a breeze. ProRankTracker offers a range of capabilities including global, local, and mobile rank tracking. This means you can track your SEO performance from a local to an international scale and even on various mobile platforms. It also supports multiple languages, making it a versatile tool for multilingual SEO campaigns.
ProRankTracker's User Interface
Navigating ProRankTracker is a smooth experience thanks to its user-friendly interface. The design is clean and organized, making it easy to locate specific functions and data. This simplicity doesn't compromise the depth of information available, ensuring you have all the data you need at your fingertips.
Data Accuracy
ProRankTracker guarantees accurate and up-to-date data, ensuring you make informed decisions based on reliable insights. With its advanced tracking algorithms, it delivers precise rank tracking for your keywords, giving you the edge over your competitors.
Reporting Capabilities
One of the standout features of ProRankTracker is its comprehensive reporting capabilities. It allows you to generate detailed reports for your SEO campaigns, making it easy to assess performance and plan future strategies. These reports are customizable and can be shared with your team or clients, enhancing collaboration and transparency.
Affordability and Customer Support
Despite its high-end features, ProRankTracker remains an affordable option for agencies of all sizes. It offers flexible pricing packages to suit various budgets. Furthermore, ProRankTracker is backed by a responsive customer support team ready to assist you whenever you encounter any issues or have queries.
Final Thoughts
SEO is a vital part of any digital marketing strategy, and having the right tools can make all the difference. ProRankTracker is an excellent resource that offers a potent combination of accuracy, user-friendliness, and affordability. With its extensive features and superior performance, it's a tool that can potentially revolutionize your SEO operations. Don't miss out on the chance to elevate your SEO game with ProRankTracker.
ProRankTracker Review
26 Oct 2022
ProRankTracker aims to be the premier SEO and keyword research tool for businesses across the board. However, it falls short in certain aspects that larger organizations might require, including phone support, link management, and integration with Google Analytics. Despite these shortcomings, its strengths in research services, user-friendliness, and site audit capabilities have made it the favored SEO tool for thousands of clients worldwide, effectively assisting in enhancing search ranking efforts.
Pro Rank Tracker is an online platform that enables users to monitor their keyword rankings across various search engines. This tool is packed with numerous beneficial features, such as site audit and competitor analysis. Pro Rank Tracker allows you to evaluate the effectiveness of your optimization efforts by examining the fluctuations in your local search engine rankings after implementing optimization strategies. This way, you can determine if your efforts yield results.
Genuine Pro Rank Tracker Review 2022
07 May 2022
If you're in search of a top-notch Keyword Tracking solution, we strongly endorse Pro Rank Tracker. Throughout the years, Planet Marketing has evaluated numerous SEO tools, and, in our opinion, Pro Rank Tracker stands out as one of the most valuable. It enables you to closely monitor your keywords' performance on search engines. PRT boasts remarkable accuracy and comprehensive reporting, making it essential for businesses of all sizes.
Other Tools Like
ProRankTracker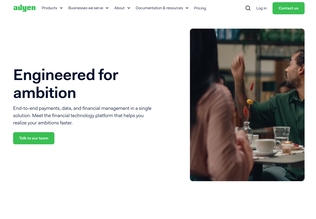 Adyen
adyen.com
Paid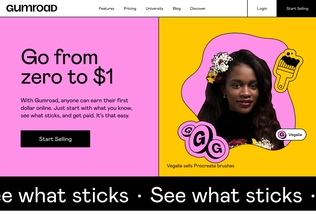 Gumroad
gumroad.com
Paid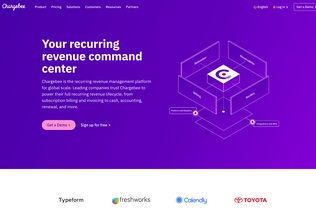 Chargebee
chargebee.com
Trial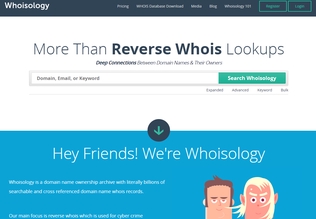 Whoisology
whoisology.com
Trial
Comments