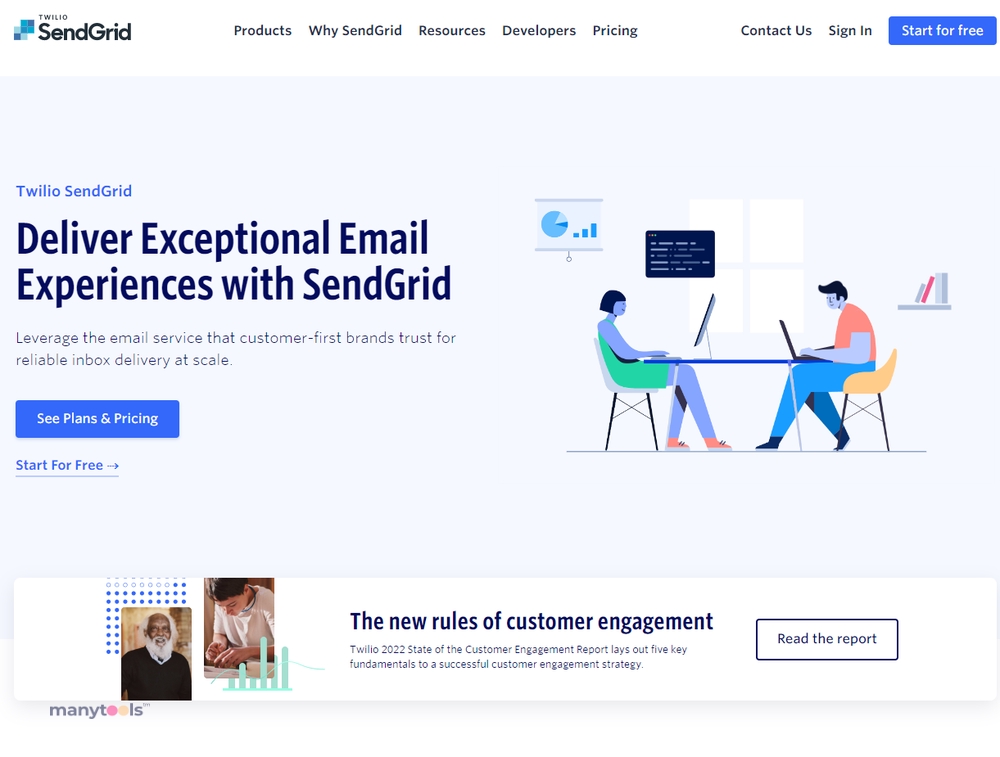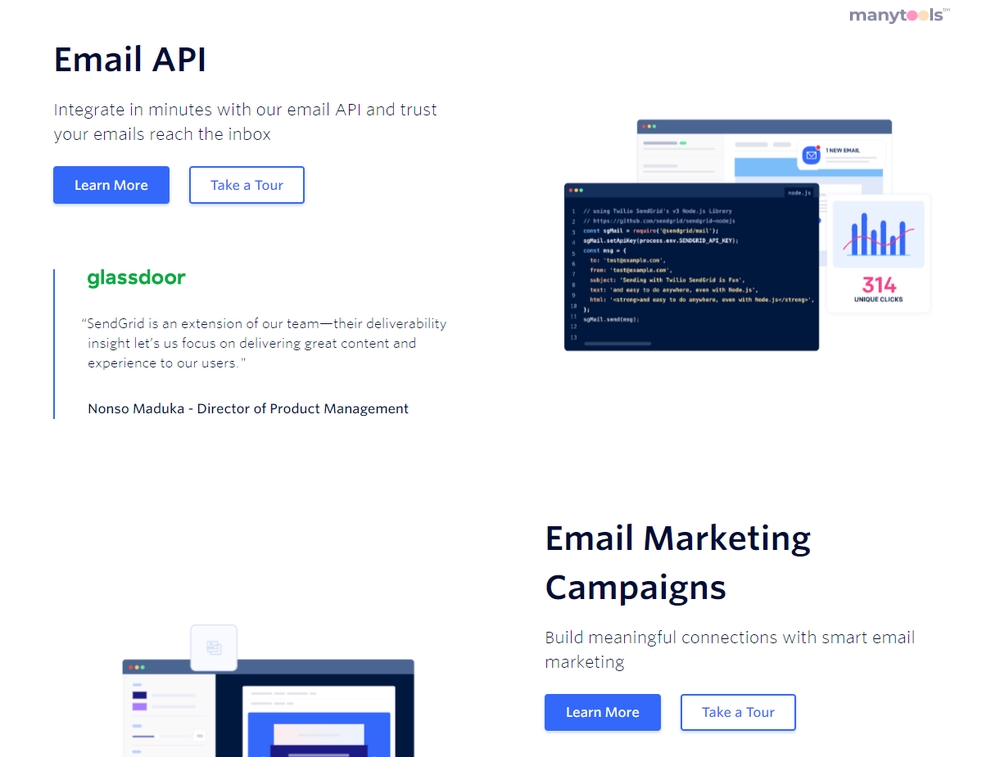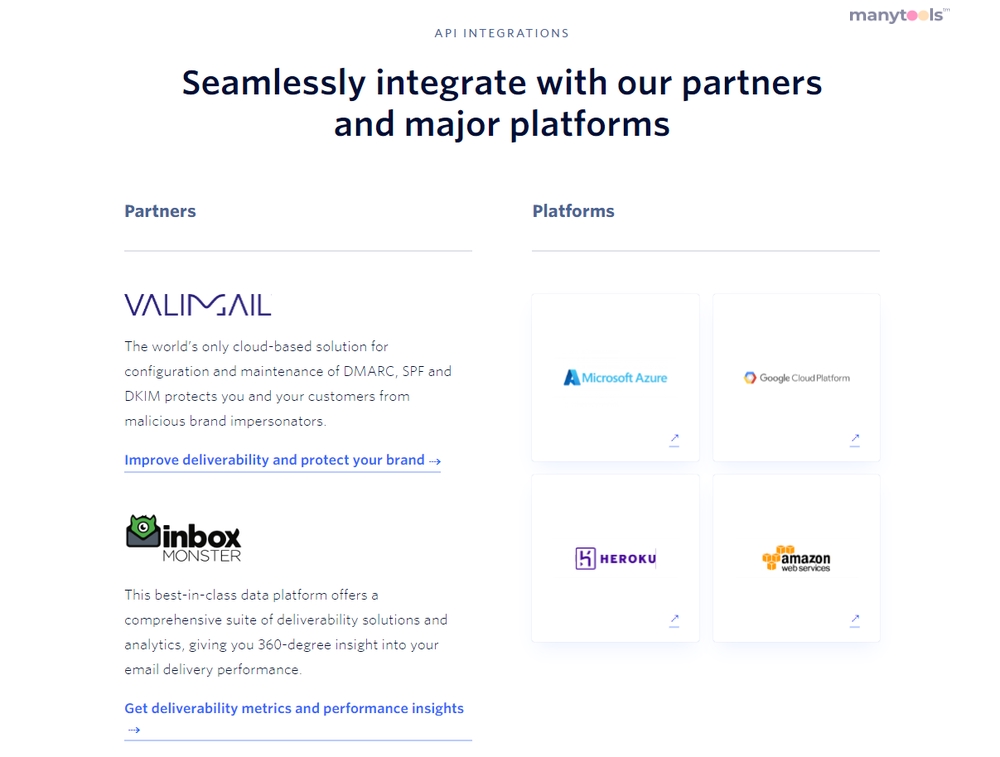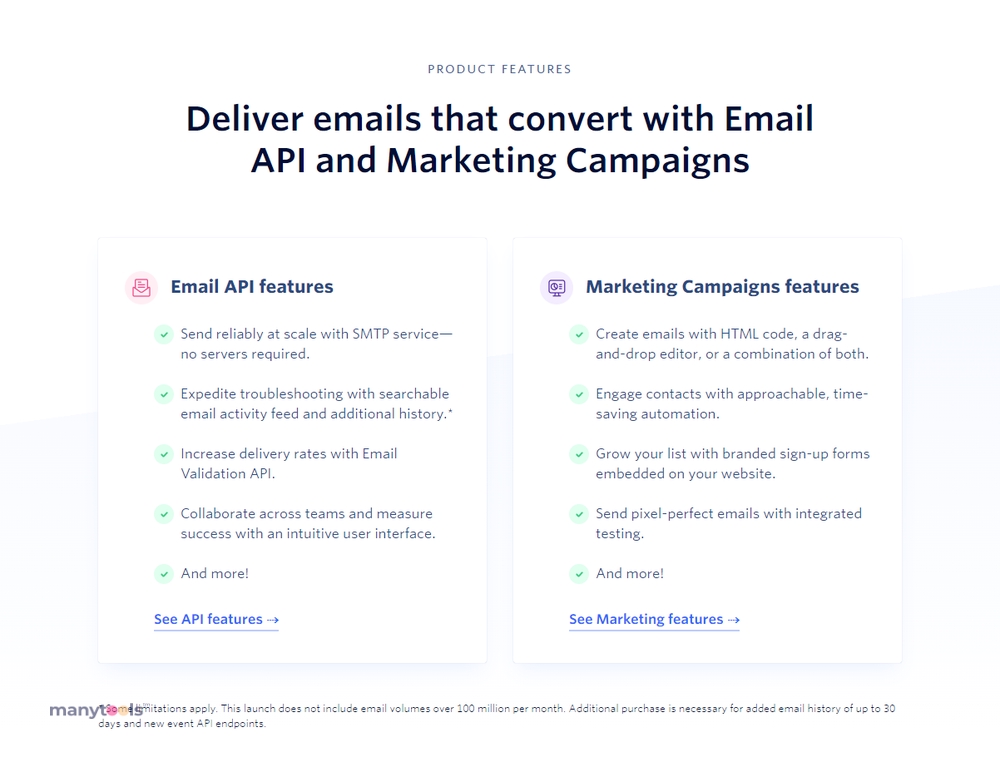 SendGrid: Redefining Email Marketing
SendGrid is a robust cloud-based service, designed to improve your email marketing game. It's a tool that understands the importance of reaching the inbox of your customers and ensures your transactional and marketing emails are delivered accurately and promptly.
SendGrid: A Marketer's Dream
For marketers, SendGrid is a boon. It has optimized the process of sending transactional and marketing emails. With a platform that can handle high volumes of emails without faltering, it offers a guarantee of deliverability that is hard to beat. From newsletters to promotional campaigns, SendGrid's platform is built to handle it all.
Delivering Exceptional Email Experiences
SendGrid is not just about email delivery. It's about delivering exceptional email experiences. The platform is designed to ensure that every email you send is not just delivered, but also creates a positive impact on your recipients. With SendGrid, you can create and send emails that are personalized, engaging, and capable of converting prospects into customers.
Integration and API
One of the standout features of SendGrid is its robust API. It integrates seamlessly with your applications, ensuring a smooth flow of data and allowing you to leverage the power of SendGrid without any disruption to your existing operations. This makes it a highly flexible tool that can easily adapt to your business needs.
Boost Your Email Marketing with SendGrid
SendGrid is designed to boost your email marketing efforts. It offers advanced analytics and reporting features, allowing you to monitor the performance of your campaigns in real time. This helps you make data-driven decisions, fine-tune your strategy, and maximize your ROI.
SendGrid: Built on Trust
SendGrid is trusted by some of the world's leading brands. It's a tool that has built its reputation on reliability, accuracy and a commitment to deliverability. When you choose SendGrid, you're choosing a tool that prioritizes your email marketing needs and works relentlessly to meet them.
SendGrid: Your Partner in Email Marketing
In the world of digital marketing, email remains a powerful tool. With SendGrid, you have a partner that helps you leverage this tool to its full potential. It's a service that is committed to helping you deliver exceptional email experiences, boost your marketing efforts, and achieve your business goals.
In a nutshell, SendGrid redefines what it means to do email marketing. It's a service that combines power, flexibility, and reliability, ensuring your emails reach their intended recipients, create the right impact, and help you grow your business.
SendGrid Review
27 Mar 2023
Undeniably, SendGrid excels in email deliverability, making it an ideal choice for marketers prioritizing this aspect or struggling with emails landing in spam folders. SendGrid offers robust integration capabilities through its dedicated API service, which employs webhooks for smooth data transfer between various platforms. However, for those seeking a comprehensive email marketing solution, SendGrid may fall short in essential areas such as segmentation and automation.
SendGrid Review 2023: An In-Depth Analysis
30 Mar 2023
To summarize, SendGrid seems to lag in offering advanced features compared to other Email Service Providers (ESPs). A crucial aspect that emails marketers seek in an ESP is email automation's effectiveness, which is where SendGrid disappoints significantly. The platform's minimal trigger and segmentation options make creating sophisticated and targeted email automation sequences challenging. However, SendGrid is highly regarded for its robust email API services. Furthermore, it is user-friendly and excels in deliverability and integrations.
SendGrid Review: Pros & Cons, Features, Ratings, Pricing and more
18 Jan 2023
SendGrid has become a leading email marketing tool worldwide due to its sophisticated capabilities. The platform enables businesses to effortlessly establish and automate their email marketing efforts, allowing them to concentrate on other aspects. Moreover, it is a cost-effective solution for companies with a substantial email subscriber base. However, we have noticed shortcomings, such as reported slow customer support and difficulties utilizing automation features.
Other Tools Like
SendGrid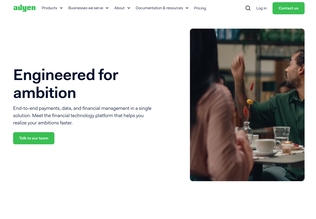 Adyen
adyen.com
Paid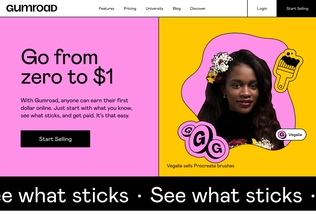 Gumroad
gumroad.com
Paid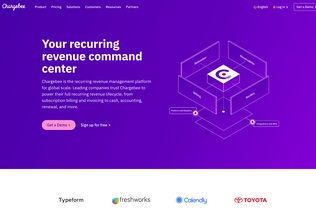 Chargebee
chargebee.com
Trial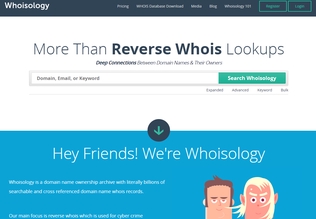 Whoisology
whoisology.com
Trial
Comments