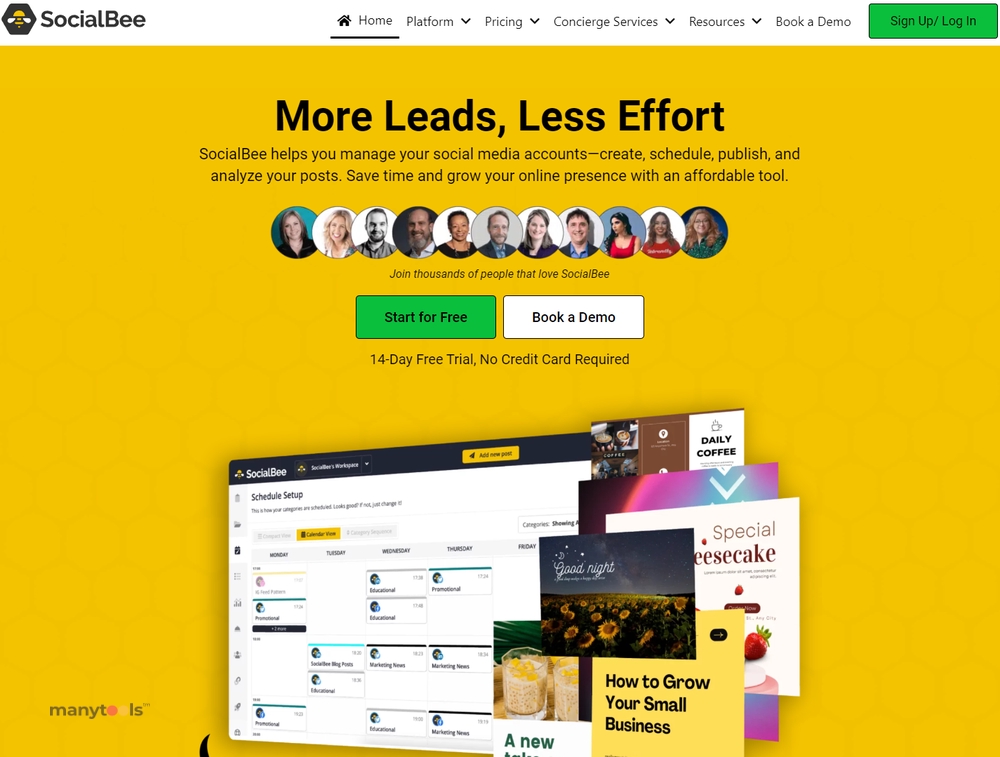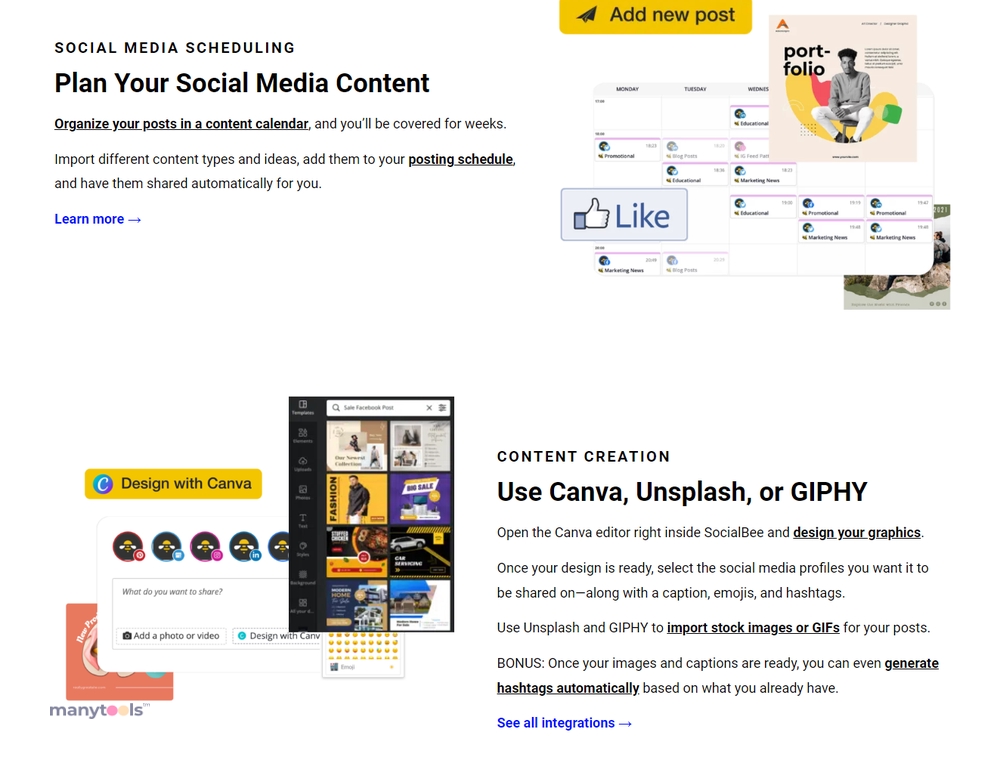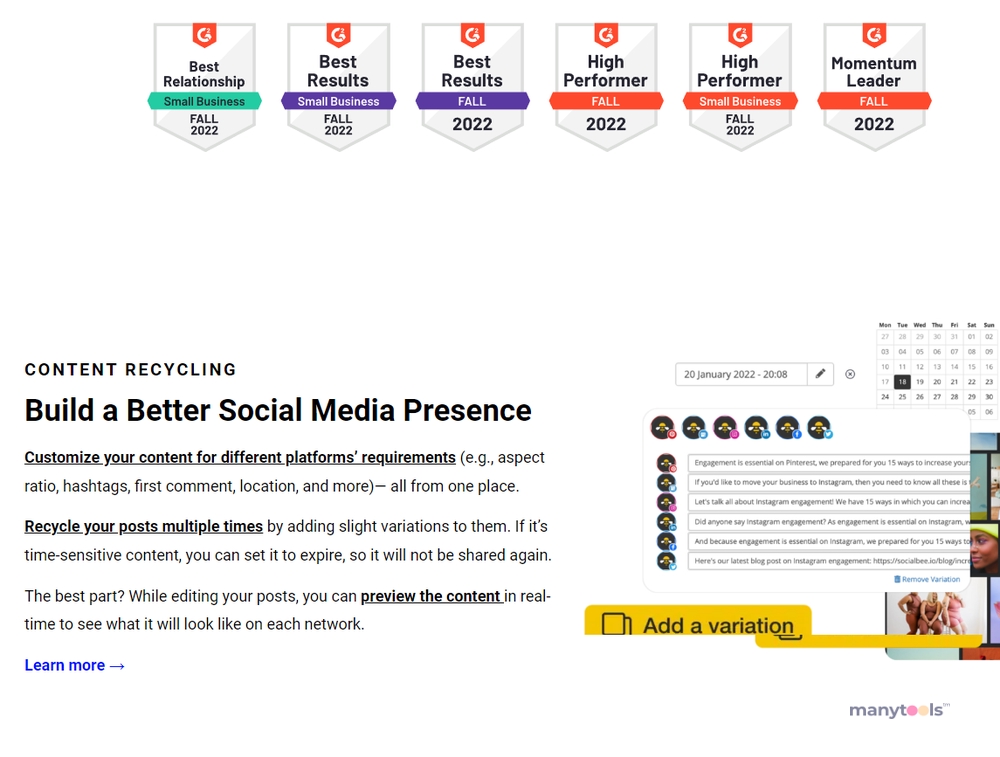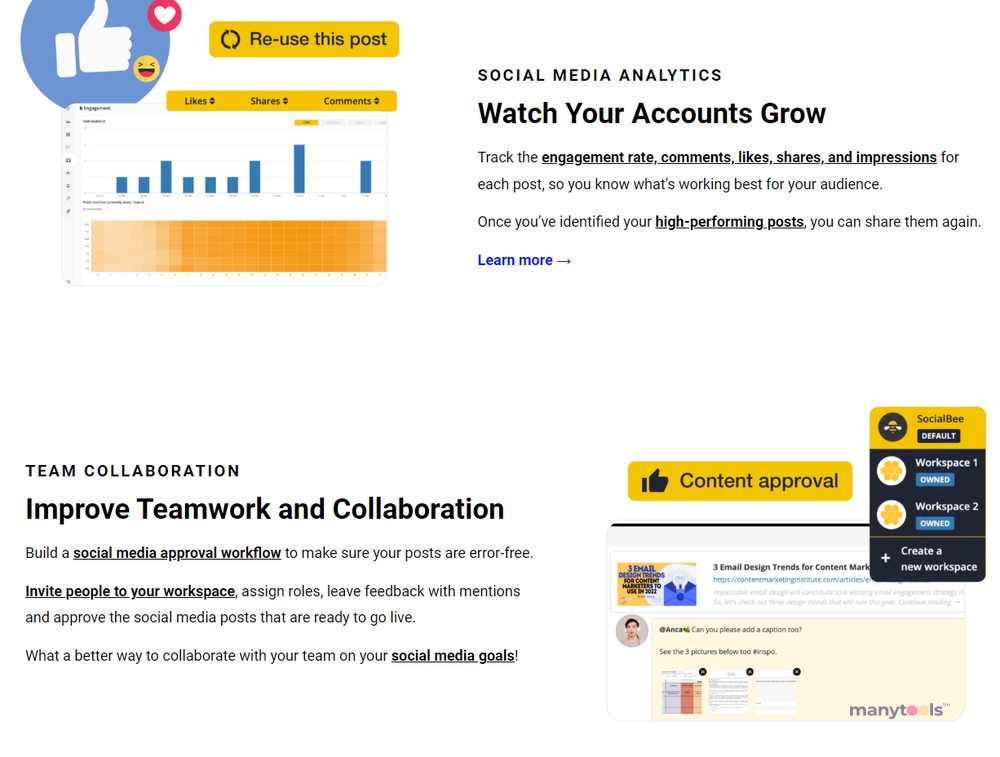 Introducing SocialBee
SocialBee represents an impressive leap forward in the world of social media management. This tool isn't just about posting on different platforms; it's about creating a robust social media strategy that drives engagement and generates leads.
The Essence of SocialBee
The essence of SocialBee lies in its ability to streamline social media tasks. It offers an all-in-one solution for managing various platforms. With this tool, you can automate posting schedules, create content categories, and even get assistance from a dedicated team of social media specialists - all from one dashboard.
The Power of Automation
SocialBee's automation feature is a game-changer. It enables you to set and forget your social media posting schedule, freeing up precious time while ensuring your online presence remains active. You can customize your schedule based on your audience's most active times, ensuring maximum engagement.
Content Curation and Creation
Another remarkable feature of SocialBee is its content creation and curation capabilities. You can easily categorize your content and post it at optimal times. With the ability to add evergreen content that recycles over time, your social media pages will always have something fresh and engaging for your followers.
Training and Teams
Beyond the tool itself, SocialBee offers training resources to help users make the most of its features. The company also offers a concierge service - a dedicated team to assist with content creation, social media strategy, and even account setup. This support system makes it an excellent tool for both beginners and seasoned social media marketers.
Free Trial, No Strings Attached
For those who are curious, SocialBee offers a 14-day free trial without requiring a credit card. This means you can test out the full range of its capabilities, risk-free. If you're impressed with the trial, you can opt for a premium package that suits your needs and budget.
Wrapping Up
In essence, SocialBee is all about delivering more leads with less effort. With its easy-to-use interface, wide range of features, and dedicated support team, it is an essential tool for anyone looking to boost their social media presence and engagement. Indeed, SocialBee is a tool that every digital professional should consider adding to their toolkit.
SocialBee Review 2023: The Best Social Media Scheduling & Publishing Tool?
06 Mar 2023
Among the numerous social media tools we've experimented with at Blogging Wizard for our social media strategy, SocialBee has surpassed them all in terms of scheduling capabilities. We've been incredibly impressed by its performance, and now utilize it for all our social media content publishing. Our exploration of SocialBee revealed that it's not only cost-effective for individual bloggers and teams, but also offers an ideal range of features for efficiently managing and automating social media schedules. Furthermore, we've discovered it to be the most adaptable and feature-packed tool for generating evergreen content and designing an optimal schedule tailored to our audience.
SocialBee Review 2023: Save Time Scheduling Social Media Content
26 Mar 2023
During our evaluation of SocialBee, we rapidly discerned the unique position it holds among other tools in the market. Although not an all-encompassing social media management solution, it is undoubtedly the finest social media scheduling platform we've experienced. Unlike traditional scheduling tools lacking contemporary features, SocialBee consistently excels and continues to enhance its platform. The process of social media posting, scheduling, and curating is swift and straightforward, enabling users to save valuable time each week.
SocialBee Review & Tutorial (2023): Use Cases + 30% Discount
03 Jan 2023
Without a doubt, SocialBee ranks as one of the top social media management tools available. Boasting features on par with well-known platforms such as Hootsuite, it manages to offer these capabilities at a more affordable cost. The only minor drawback to SocialBee lies in its somewhat unrefined visual interface. However, if future updates address this issue and your primary focus is social media growth, then this minor concern should not deter you from using this exceptional platform.
Other Tools Like
SocialBee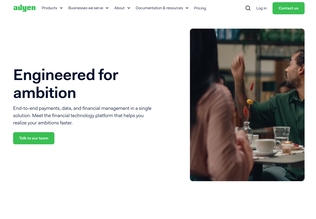 Adyen
adyen.com
Paid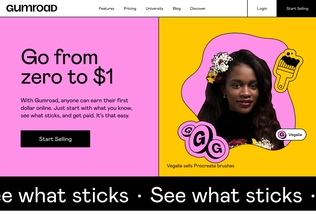 Gumroad
gumroad.com
Paid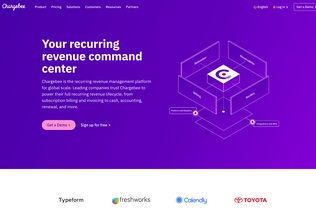 Chargebee
chargebee.com
Trial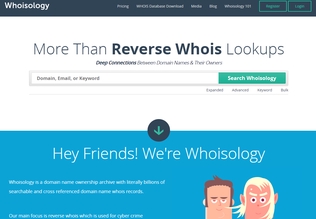 Whoisology
whoisology.com
Trial
Comments