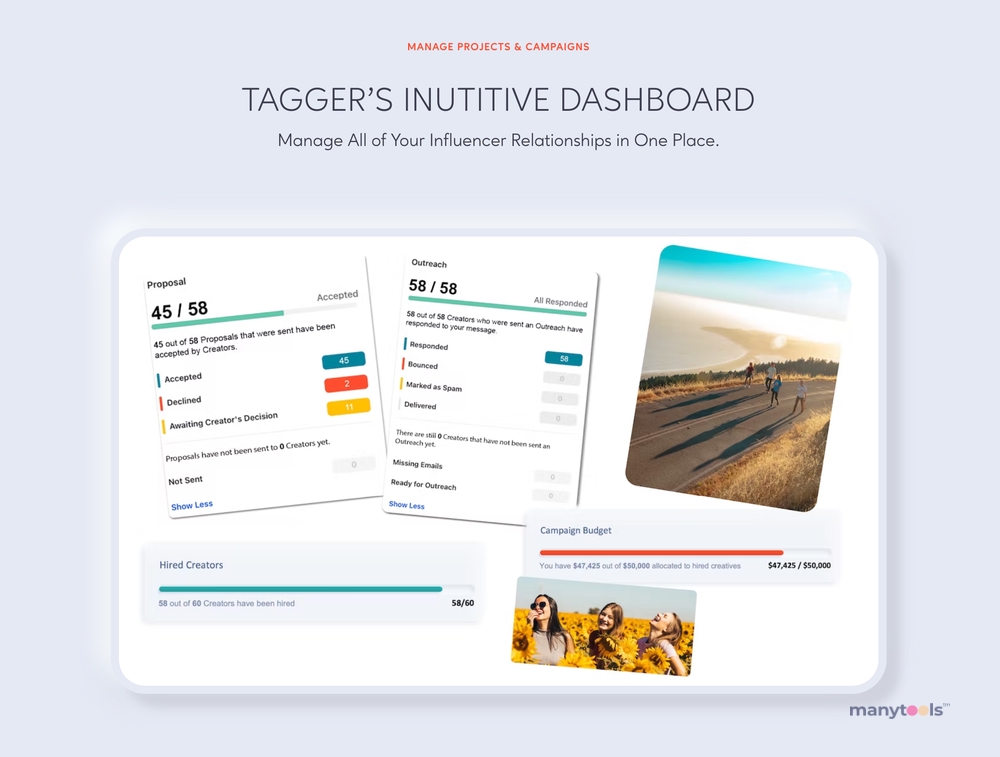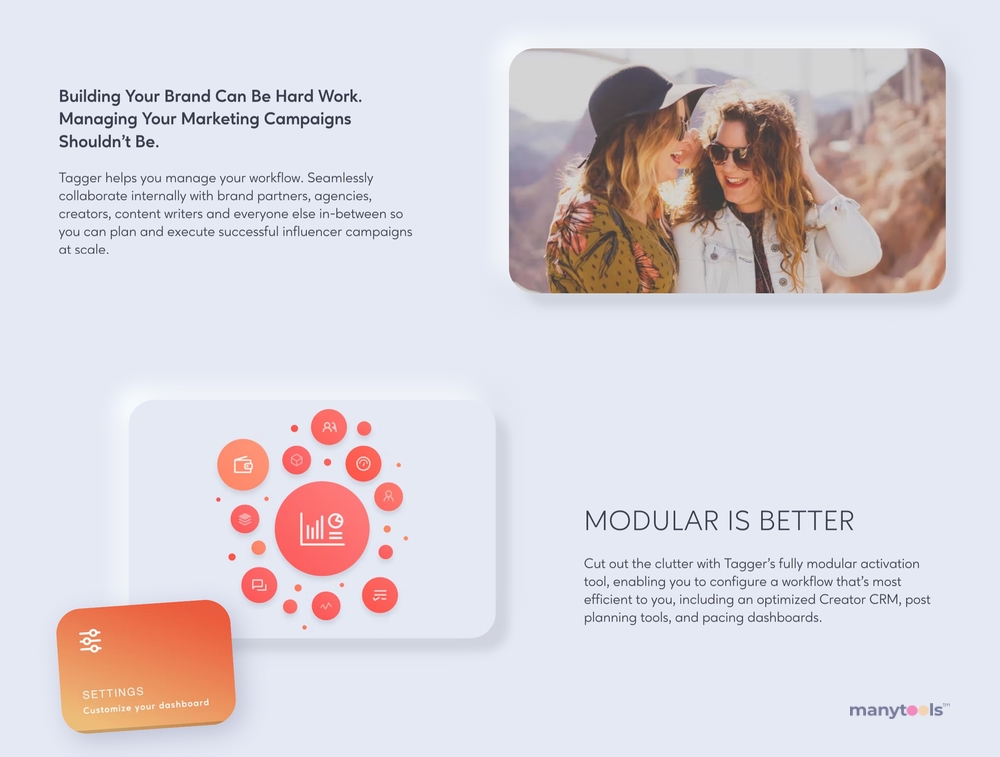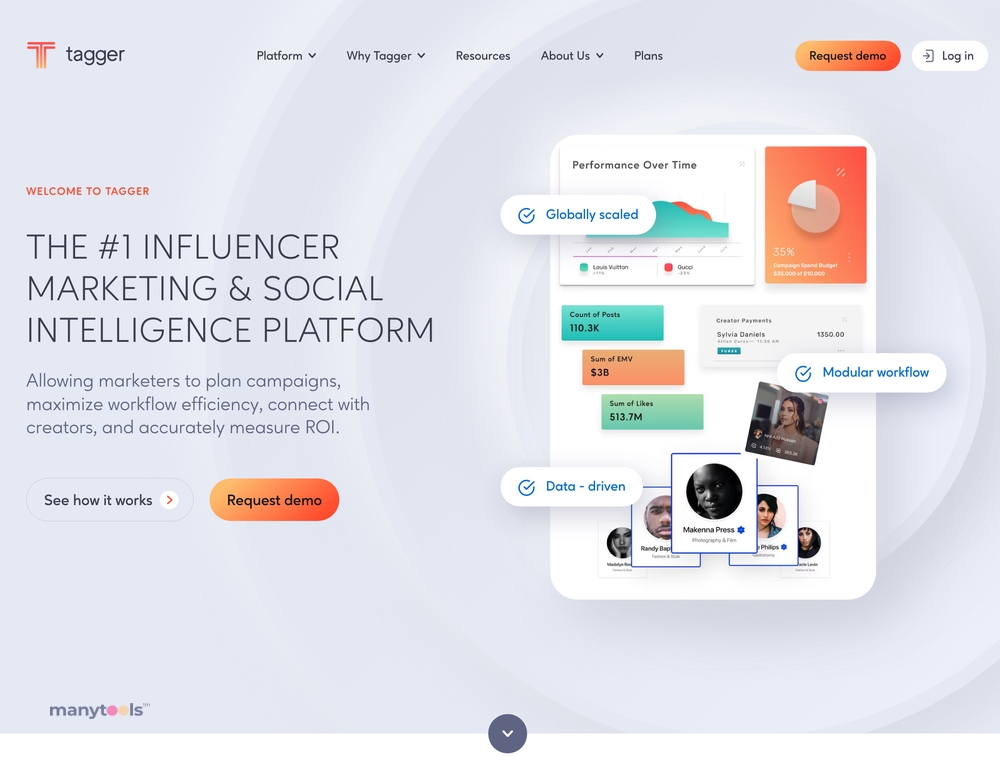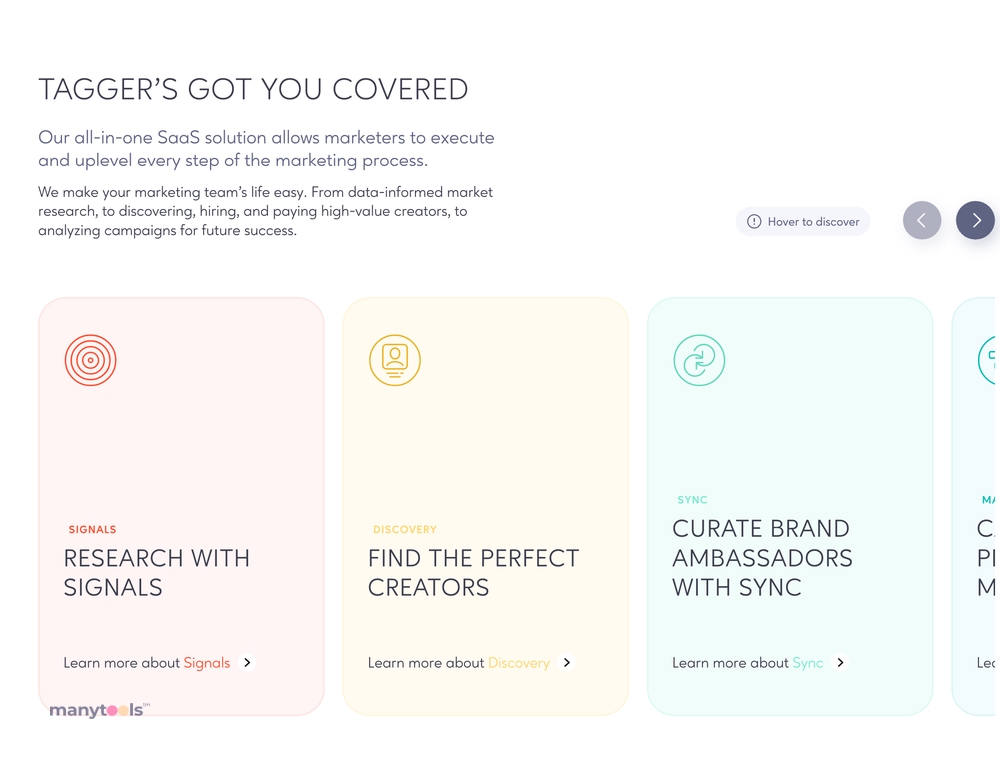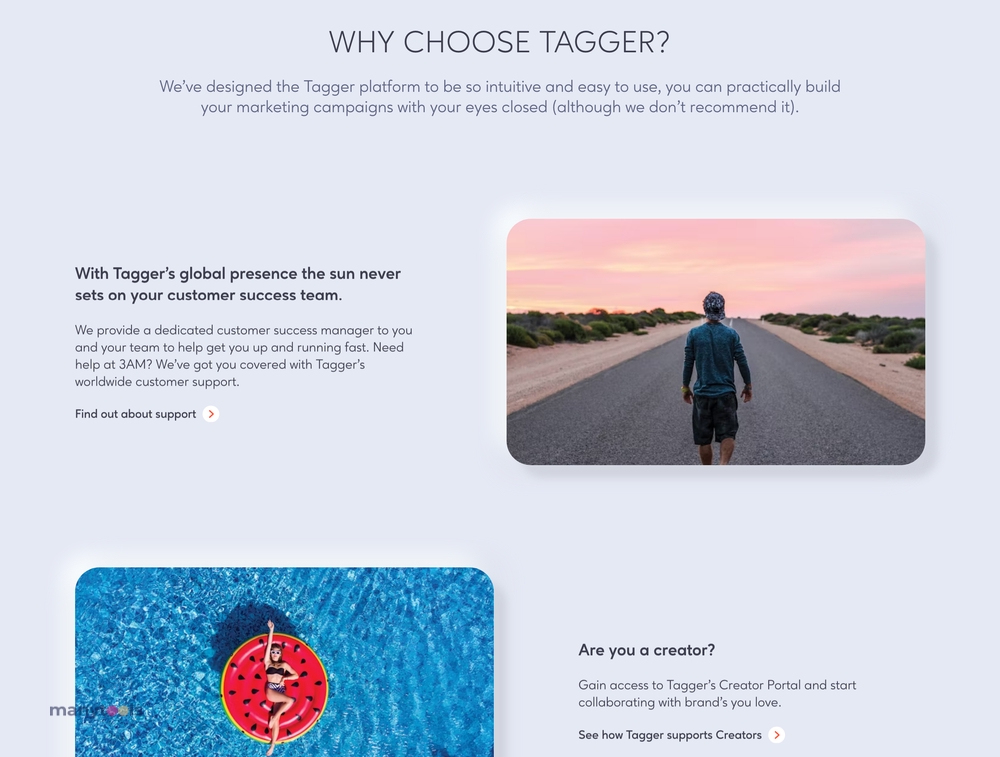 Unveiling Tagger Media
Tagger Media is a revolutionary, cutting-edge influencer marketing platform designed especially for brands, agencies, and media companies. It's an exceptional tool that aims to strengthen influencer campaigns and amplify marketing return on investment.
The Power of Influencer Marketing
In the digital marketing landscape, influencer marketing has gained substantial traction. Tagger Media is at the forefront of this marketing revolution. It is engineered to help businesses harness the power of influencers in a strategic way to ensure maximum visibility and engagement.
Platform Features
Tagger Media comes equipped with a host of features that make it a top-notch influencer marketing platform. It offers a robust suite of tools for planning, executing, and analyzing influencer campaigns. Not only does it provide a comprehensive database of influencers, but it also offers advanced analytics to track the success of your campaigns.
Maximize ROI with Tagger Media
Tagger Media is designed with a singular aim: to maximize your marketing ROI. With its data-driven approach, it helps you identify the right influencers for your brand, create effective campaigns, monitor their performance, and measure their impact. It's not just about reaching a wider audience but reaching the right audience, and Tagger Media makes this possible.
Tagger Media: A Social Intelligence Platform
Besides being a top-rated influencer marketing platform, Tagger Media is also a reliable social intelligence platform. It offers valuable insights into the social media landscape and helps you understand the trends, sentiments, and behaviors that are shaping your industry.
Why Choose Tagger Media?
The sheer versatility and comprehensiveness of Tagger Media make it a must-have tool for all digital professionals. Whether you're a developer, designer, SEO expert, webmaster, affiliate marketer, growth hacker, data analyst, or content creator, Tagger Media can help you leverage the power of influencer marketing to boost your brand's visibility, engagement, and conversion rates.
The Verdict
In the ever-evolving digital marketing landscape, Tagger Media stands out as a powerful and reliable influencer marketing and social intelligence platform. Its user-friendly interface, robust functionality, and advanced analytics make it an unmatched tool for maximizing the efficacy and ROI of your influencer campaigns. It's time to take your digital marketing game to the next level with Tagger Media.
Tagger Media offers a plethora of features, and listing them all would be a considerable task. However, the key point to note is that Tagger is among the few platforms striving to surpass our current expectations. Previously, you might have had access to numerous influencers but struggled to find them. Or perhaps you could locate them easily but had difficulty reaching out to them. It could also be that you had access to vast amounts of data but lacked an effective way to manage the influencers. Alternatively, there might have been a good management interface, but the platform had a limited number of influencers. Tagger Media addresses all these issues while boasting a platform encompassing billions of data points connected to over six million influencers (and their followers). Data is the driving force behind Tagger Media, generating results that further uncover more data, creating a continuous cycle. The term "marketplace" may not fully capture its essence; "ecosystem" might be more appropriate. Tagger appears less like a tool and more like a thriving social data environment.
Other Tools Like
TaggerMedia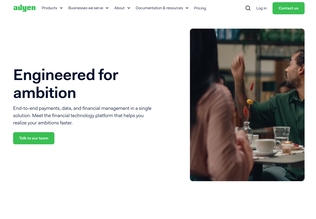 Adyen
adyen.com
Paid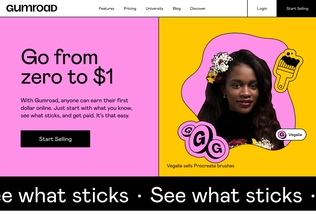 Gumroad
gumroad.com
Paid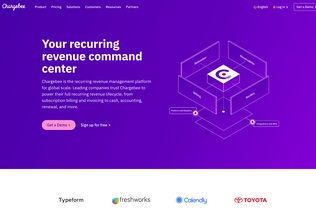 Chargebee
chargebee.com
Trial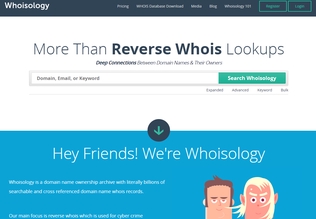 Whoisology
whoisology.com
Trial
Comments