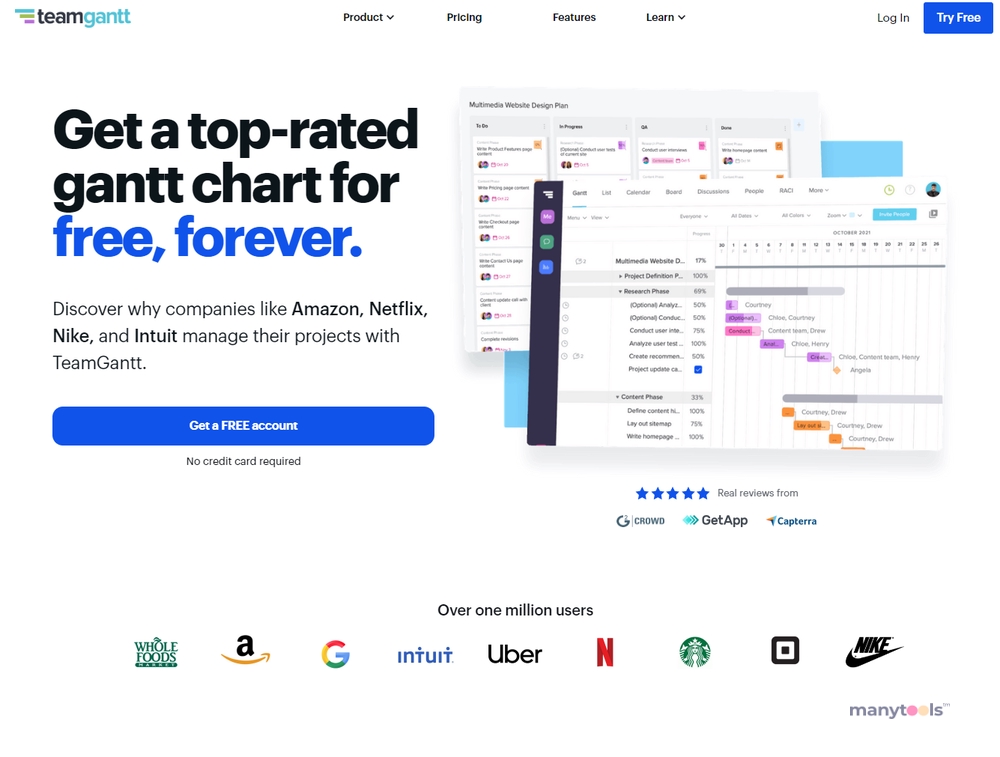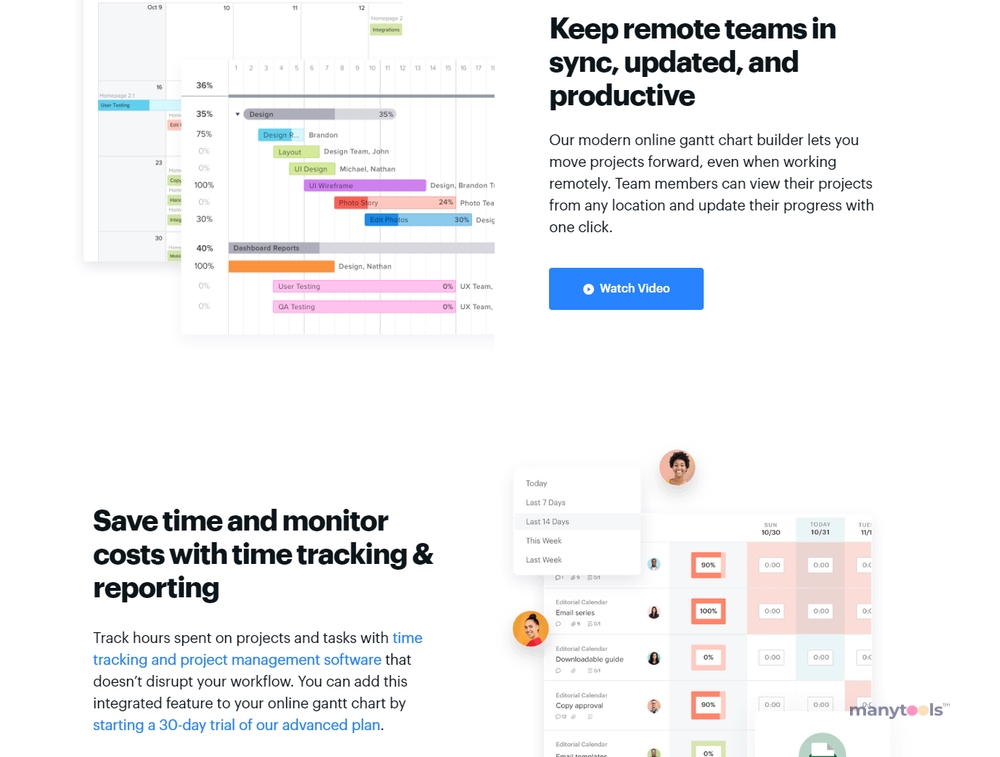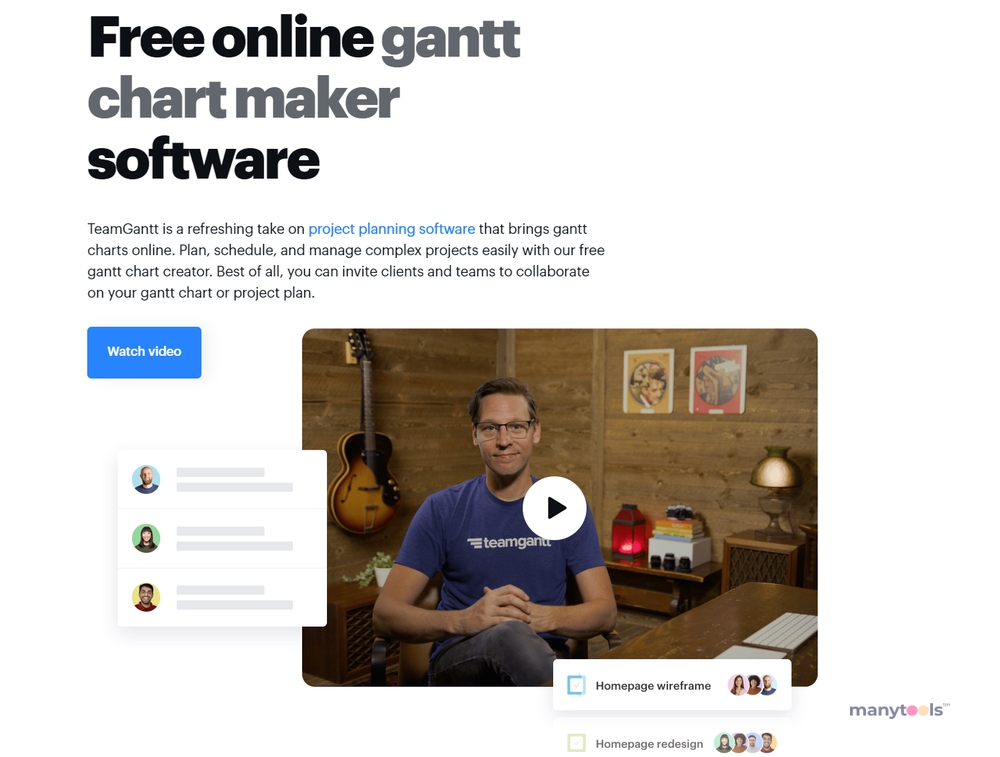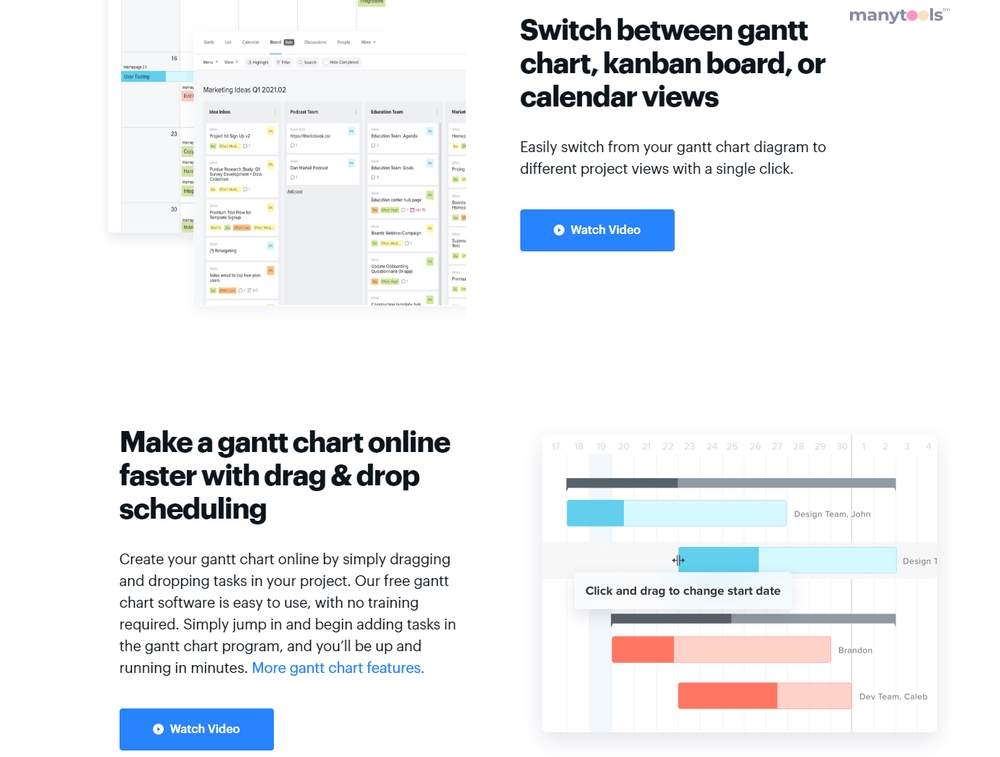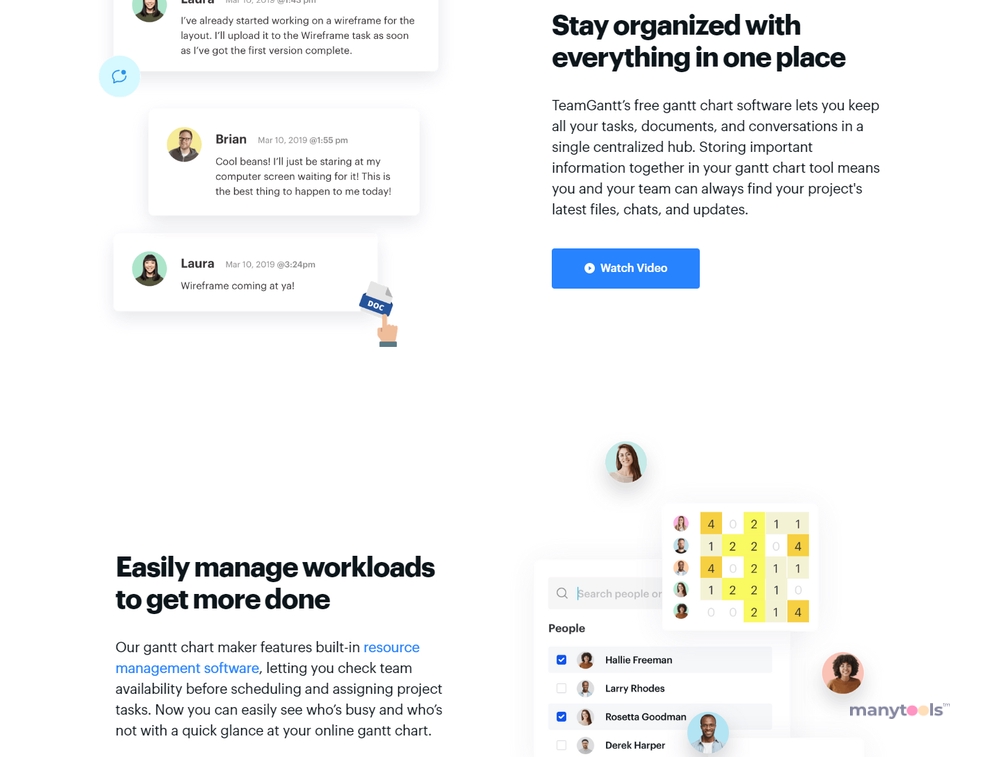 TeamGantt: A Beacon of Efficiency
In the world of project management, efficiency and organization are key. With TeamGantt, those two aspects are easily attainable. This online tool is a breeze to use, offering a quick, hassle-free way to create Gantt charts.
Ease of Use
TeamGantt is designed with user experience in mind. Even those who are not tech-savvy will find it remarkably easy to navigate. The drag and drop scheduling feature streamlines the process of creating a Gantt chart, eliminating the need for extensive training or downloads.
The Freedom of Accessibility
The beauty of TeamGantt is that it's entirely online. Whether you're in the office, at home, or on the move, you can access your Gantt charts from any location. This flexibility makes it an ideal tool for teams spread across different geographical locations.
Streamlining Collaboration
Collaboration is the heart of successful project management. TeamGantt encourages teamwork by allowing multiple users to work on the same Gantt chart simultaneously. This feature enhances communication and ensures everyone is on the same page.
Time-Saving Tool
Time is a valuable resource, and TeamGantt helps you save it. The tool eliminates the need for lengthy email chains and constant meetings, replacing them with a centralized platform that clearly displays project timelines and responsibilities.
Improving Project Visualization
One of the main advantages of Gantt charts is their visual nature. TeamGantt takes this to a new level by providing a clean, intuitive interface that makes it easy to see the big picture of a project, as well as the details of individual tasks.
Free to Use
Despite its extensive features and benefits, TeamGantt costs nothing to use. This makes it a great choice for startups, small businesses, or anyone looking to streamline their project management without breaking the bank.
In Conclusion
In a nutshell, TeamGantt brings simplicity, efficiency, and collaboration to the forefront of project management. Its user-friendly interface and superb functionality make it a standout tool for anyone seeking to create Gantt charts online. Whether you're a seasoned project manager or a novice, TeamGantt is the resource you need to keep your projects on track and your team in sync. Give it a try and experience the difference it can make in your work.
Contrary to what its name suggests, TeamGantt provides much more than merely Gantt timeline charts. This all-inclusive project management software encompasses a wide range of standard task management features such as shared team calendars, team collaboration, reports, and timesheets.
If you're in search of a project management tool that prioritizes ease of use and aesthetic appeal, TeamGantt stands out as an evident option. With only a minimal learning curve compared to other tools, it's perfect for teams that may lack extensive technical expertise.
TeamGantt Review: Pros & Cons – Must Read Before PurchaseWritten by Editorial Team in Product Review
TeamGantt is a user-friendly and straightforward software designed to streamline project management. By emphasizing simplicity, it allows users to concentrate on project coordination and collaboration rather than navigating complex system features. As a result, the time typically spent learning intricate systems can be redirected towards managing the project. TeamGantt bolsters project management and planning through shared functionalities, fostering enhanced communication and collaboration. The software is suitable for both novices without prior Gantt software experience and experts alike.
Other Tools Like
TeamGantt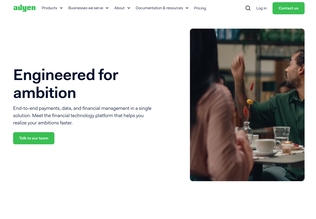 Adyen
adyen.com
Paid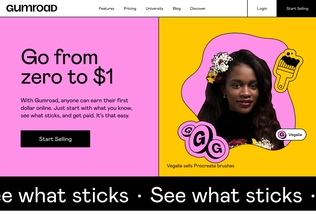 Gumroad
gumroad.com
Paid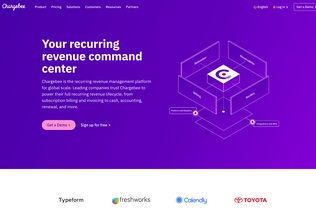 Chargebee
chargebee.com
Trial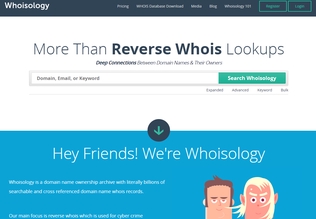 Whoisology
whoisology.com
Trial
Comments