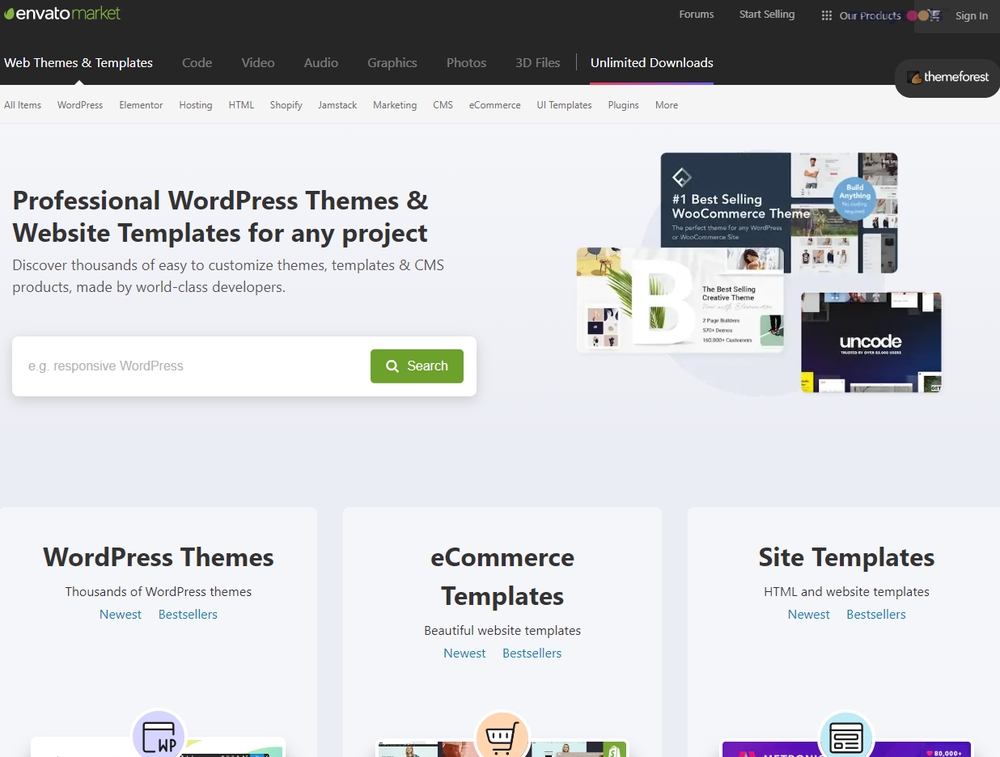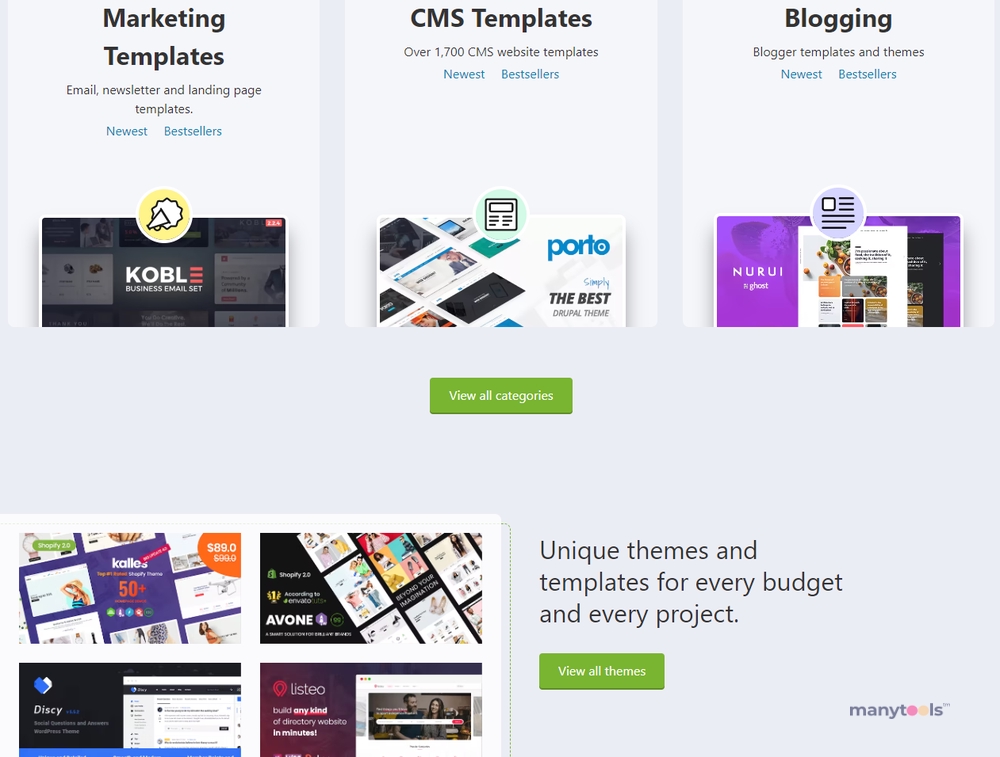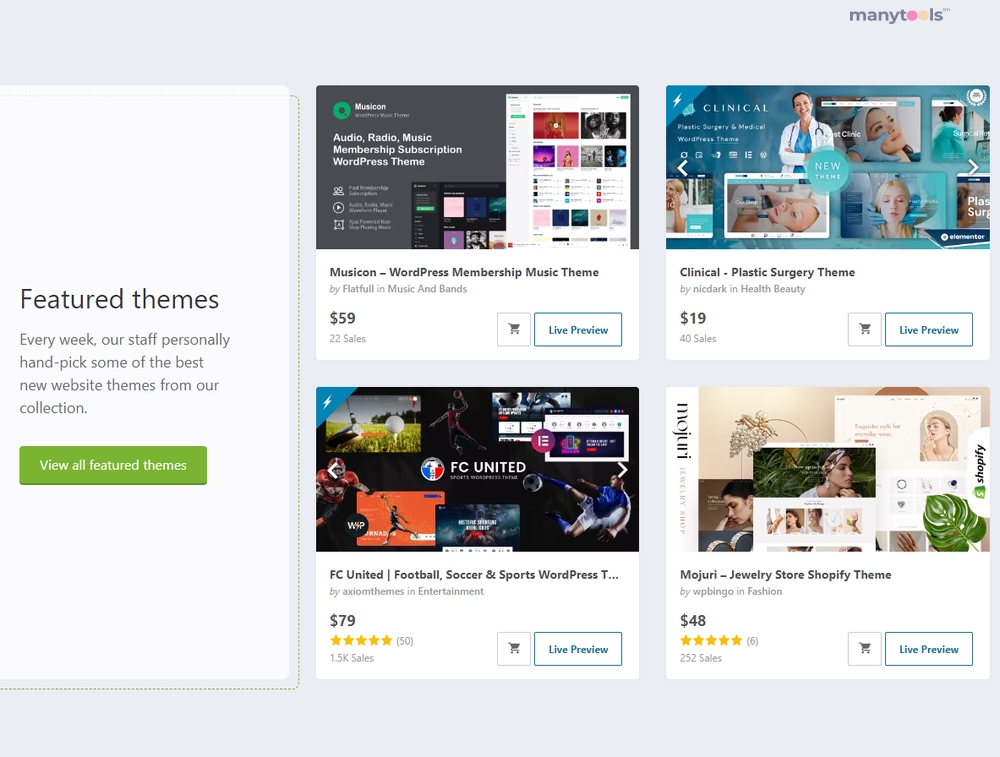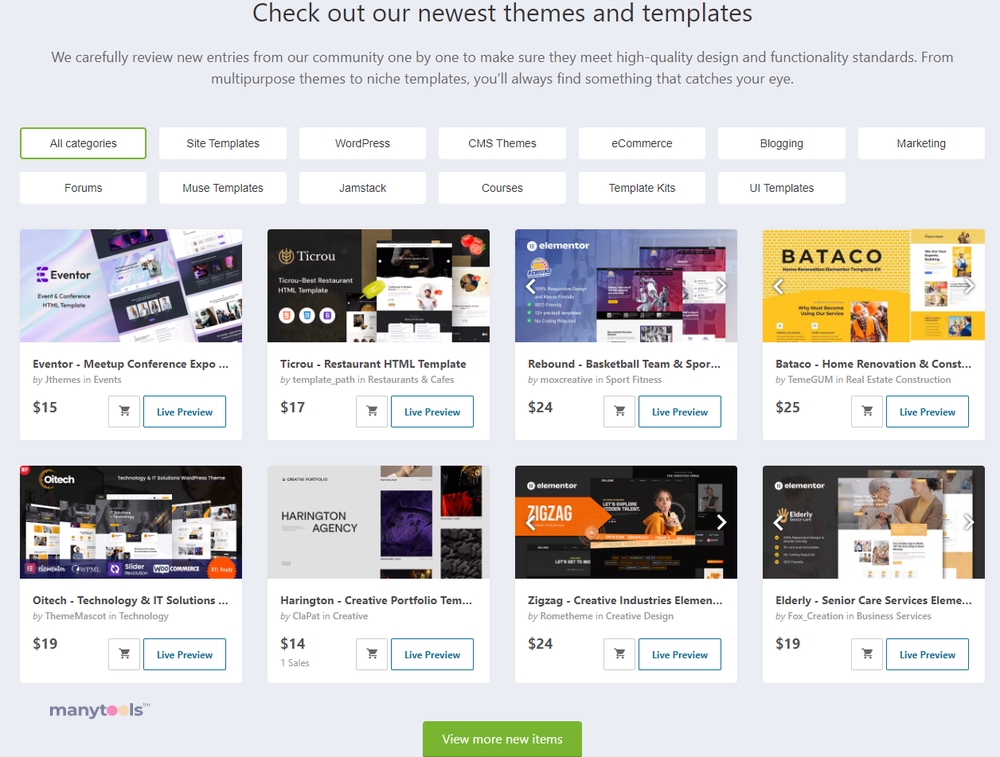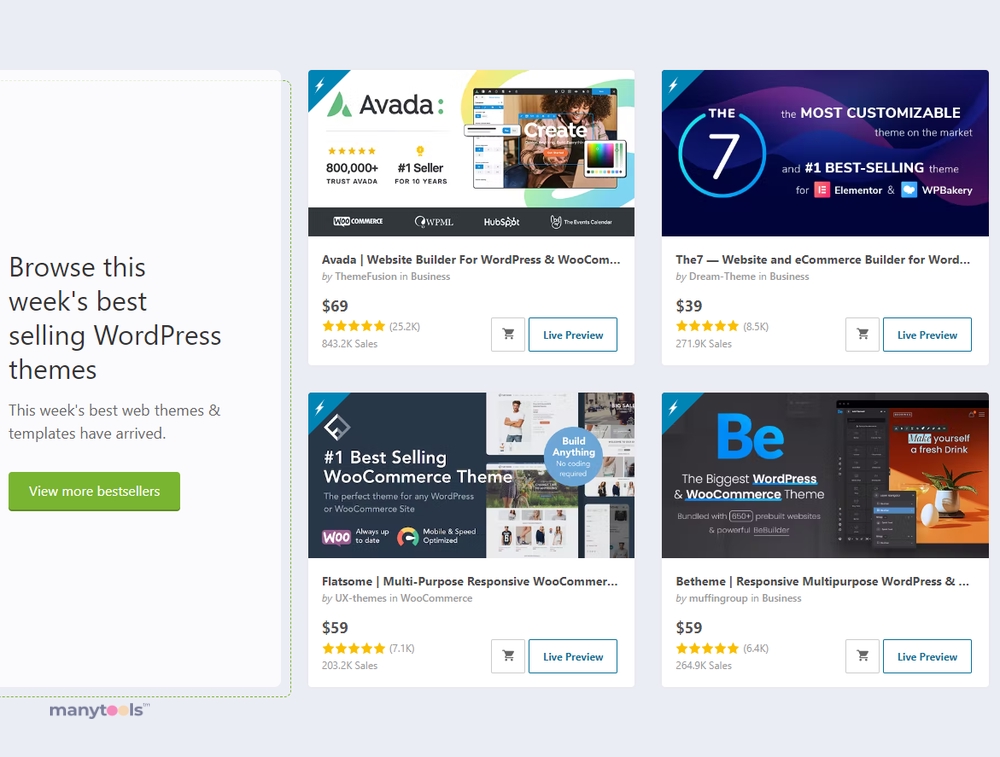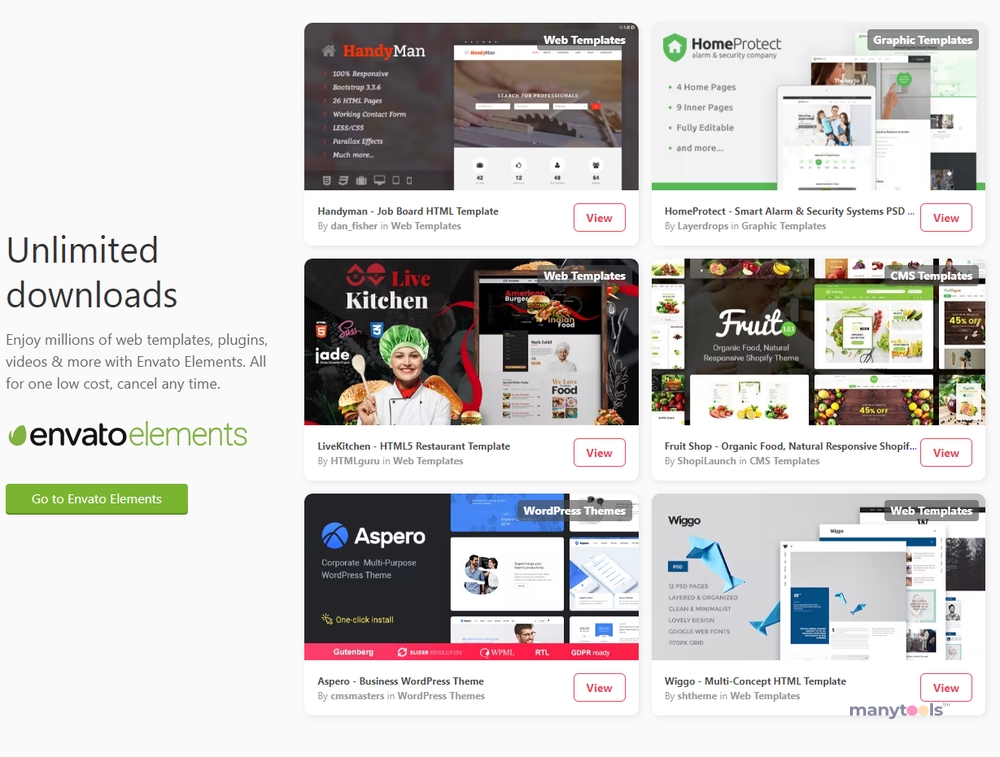 Your Ultimate Resource for WordPress Themes and Website Templates
Discover a world of possibilities with ThemeForest, your go-to hub for high-quality WordPress themes and website templates. Step into a digital marketplace teeming with thousands of premium themes and templates, meticulously designed to cater to a wide range of projects.
Diverse Selection for Every Project
With ThemeForest, the power is in your hands. Whether you're a developer working on a complex project, a designer seeking inspiration, or a blogger looking to refresh your site's appearance, ThemeForest has you covered. You can browse through an extensive range of multipurpose and responsive Bootstrap templates, email templates, and HTML templates, each designed with professionalism and creativity.
Excellence in Design and Responsivity
The templates and themes available on ThemeForest are not just visually stunning, but they're also responsive, making them perfect for any device. They're designed with a keen eye for detail, ensuring that they're not just aesthetically pleasing, but also functional and user-friendly.
A Platform for Professionals
ThemeForest is a platform built for professionals. All themes and templates are created with a specific project in mind, making it easy for you to find the perfect match for your project. They're not just generic templates - they're professional WordPress themes and website templates designed for specific applications.
Ease of Use
Navigating through the ThemeForest platform is a breeze. You can easily find what you're looking for through its organized categories, making it easy to select the right theme or template for your project. The website is intuitive, offering you a seamless user experience.
Value for Money
With ThemeForest, you're not just getting a theme or a template - you're investing in a resource that can significantly boost the quality of your project. With thousands of premium themes and templates available at affordable prices, you're sure to find something that offers excellent value for your money.
A Thriving Community
Beyond being a marketplace for themes and templates, ThemeForest is also a thriving community of developers, designers, and digital professionals. By becoming a part of this community, you're not just purchasing a product, but also joining a network of individuals passionate about digital projects.
In a nutshell, ThemeForest is a treasure trove of high-quality WordPress themes and website templates. It's a platform that understands your needs and provides resources that not only meet but exceed your expectations. It's more than just a tool; it's a partner in your digital journey.
ThemeForest Review: Why it is the Biggest Marketplace for WordPress Users?
16 Feb 2022
ThemeForest should be the top choice for anyone seeking to enhance their websites with premium themes. While there are numerous ThemeForest alternatives, this platform's reputation and guaranteed theme quality make it a preferred option. However, before buying from ThemeForest, ensure you carefully read the product details. As a marketplace with various sellers, examining all reviews before purchasing any theme is crucial.
Other Tools Like
ThemeForest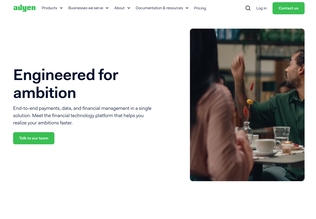 Adyen
adyen.com
Paid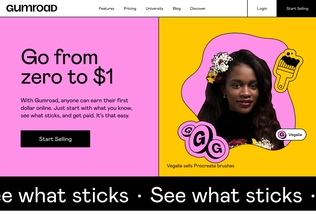 Gumroad
gumroad.com
Paid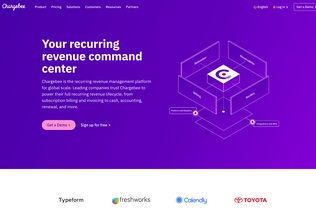 Chargebee
chargebee.com
Trial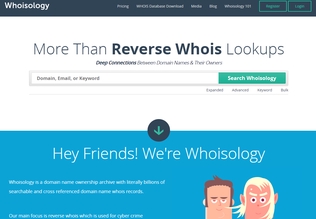 Whoisology
whoisology.com
Trial
Comments