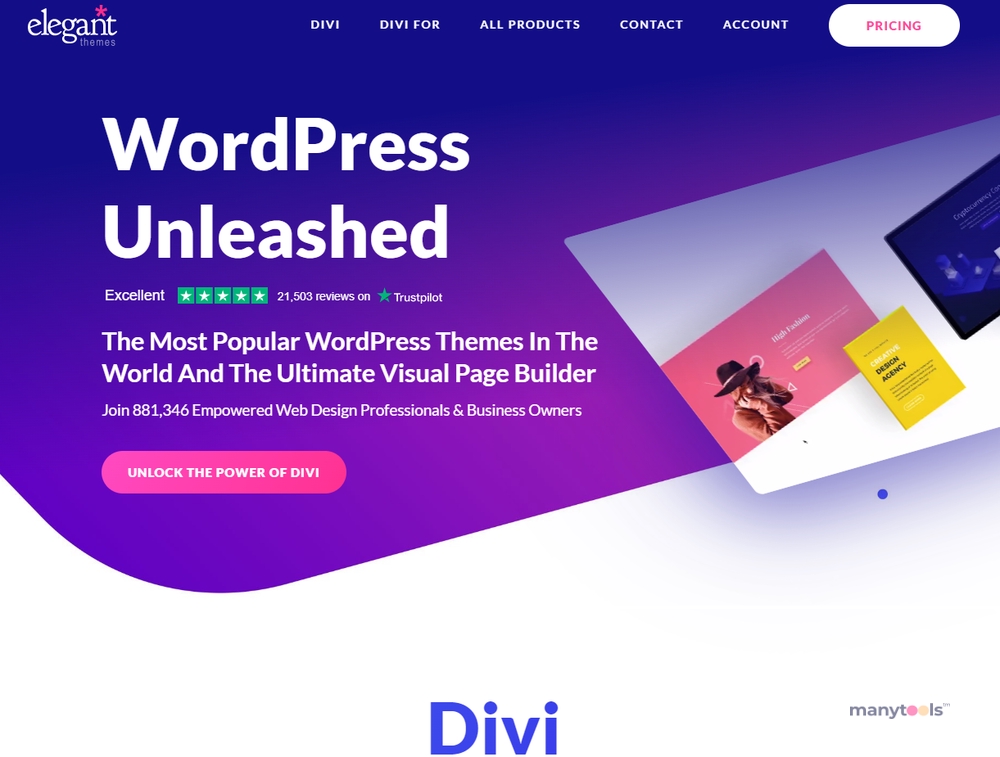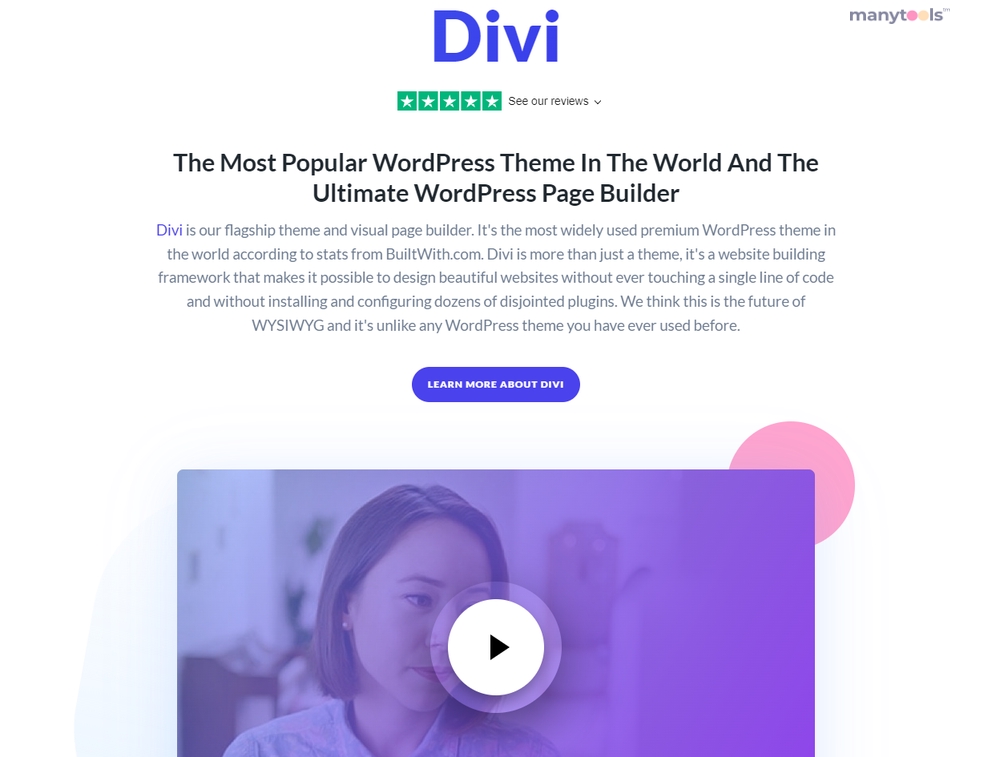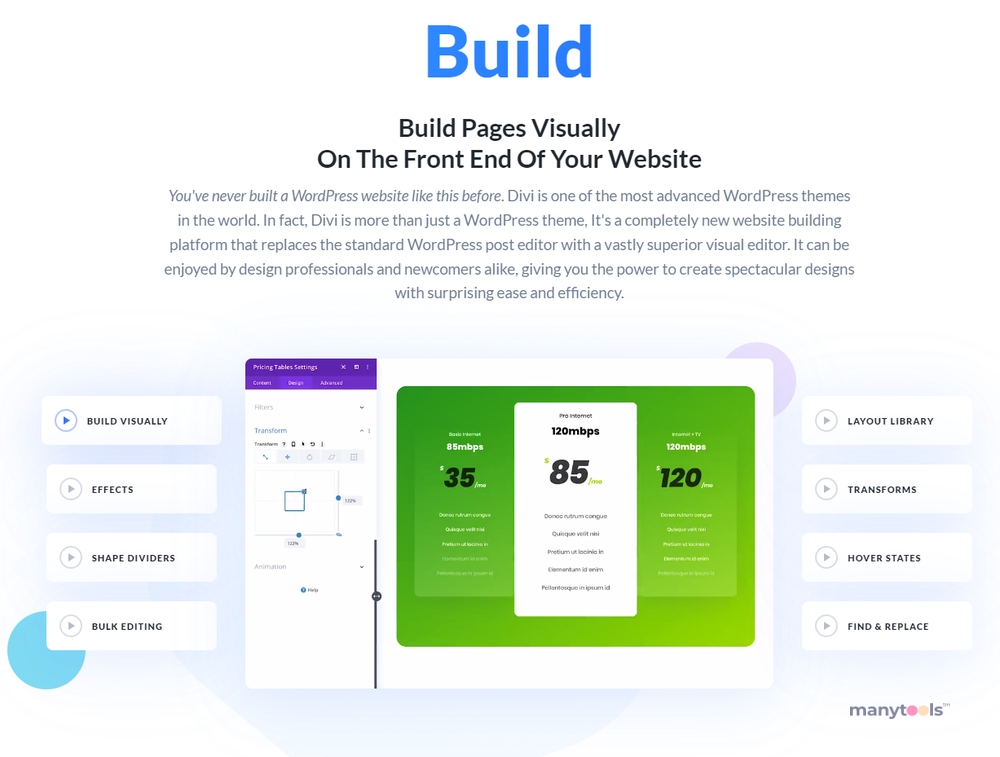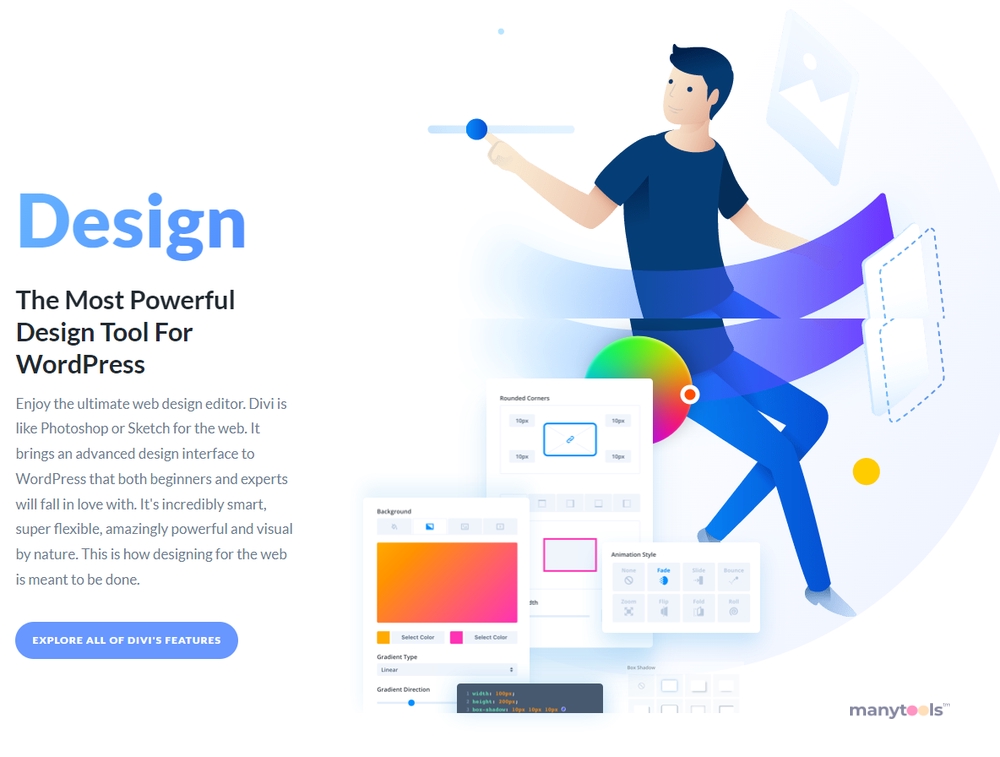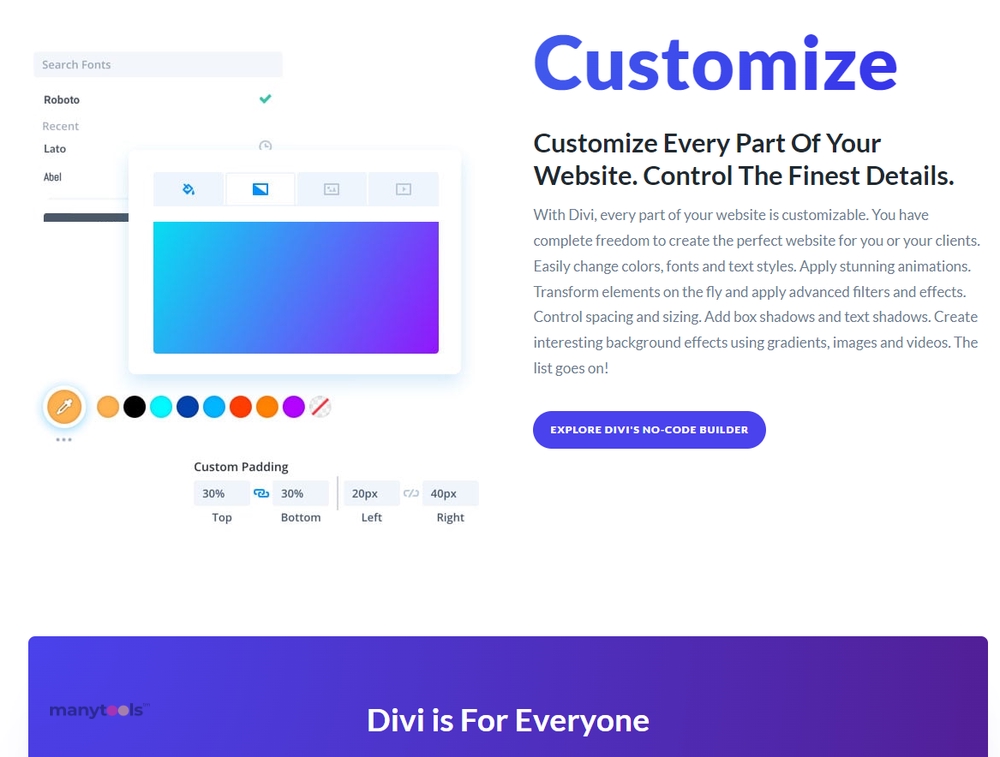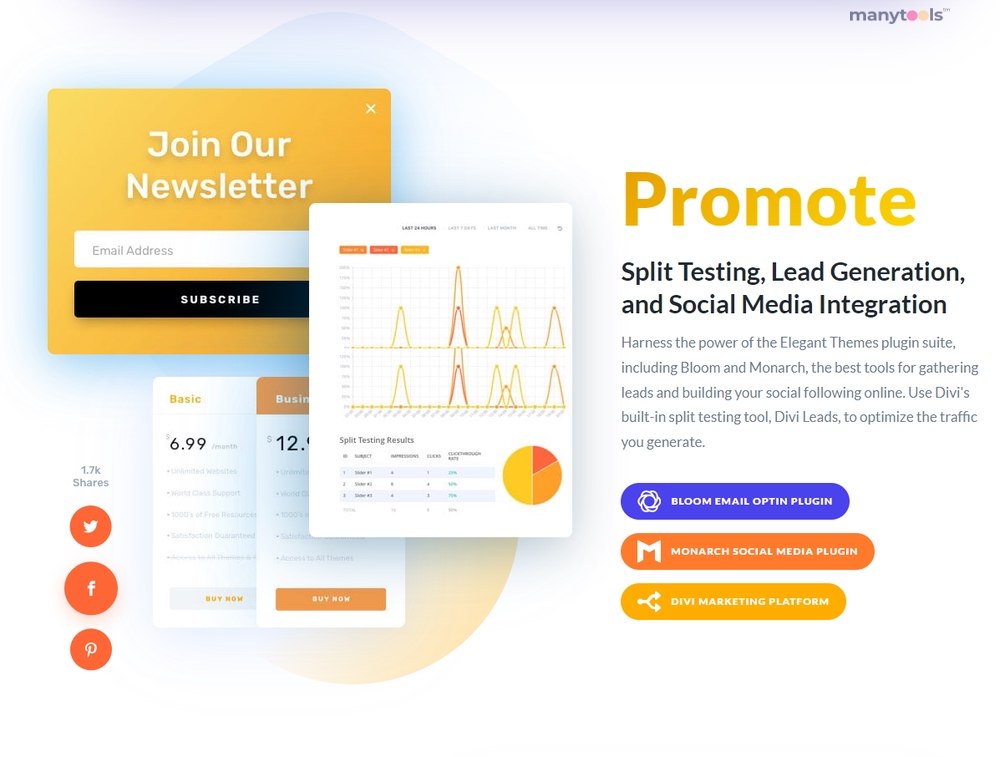 A Powerhouse for WordPress Design
Step into a world where design meets simplicity. ElegantThemes is an all-in-one WordPress theme and visual page builder that's transformed the way 881,346 customers have approached website design. Created with user-friendliness at its core, this tool is reshaping the boundaries of creating visually stunning WordPress sites.
The Magic of Visual Drag & Drop Technology
Experience the magic of visual drag and drop technology with ElegantThemes. This feature allows even the most novice user to create professional-looking websites with ease. Simply pick an element and drop it where it's needed. No more coding nightmares, just pure creative freedom.
The Ultimate Visual Page Builder
Dive into Divi, the flagship theme and visual page builder of ElegantThemes. It's more than just a WordPress theme; it's a completely new website building platform that replaces the standard WordPress post editor with a superior visual editor. This game-changer allows you to create spectacular designs with surprising ease and efficiency.
Empowering a Community of Users
One of the standout features of ElegantThemes is its strong sense of community. With over 880,000 customers and growing, you're joining a community of developers, designers, and WordPress enthusiasts. It's a place to share ideas, get inspired and continually learn how to make the most out of your WordPress site.
The World's Most Popular WordPress Themes
ElegantThemes boasts some of the most popular WordPress themes in the world. It's easy to see why. Not only are the themes highly customizable, but they also come with a wealth of features that can be tailored to fit any website's specific needs. Whether you're an SEO guru, a content creator, or a webmaster, there's a theme here that's perfect for you.
WordPress Unleashed
ElegantThemes is more than just a tool; it's WordPress unleashed. With its intuitive, user-friendly interfaces, it takes the complexity out of website building, allowing users to concentrate on what they do best: creating engaging, high-quality content for their audiences.
The Beauty of Simple, Understandable English
Every aspect of ElegantThemes, from its visual page builder to its customer support, is all about simplicity. The tool is designed to make the process of creating, editing, and maintaining a website as straightforward and stress-free as possible. The language used throughout is simple, understandable English, ensuring an easy, seamless experience for users of all skill levels.
ElegantThemes is here to revolutionize your WordPress experience. With its powerful features and user-friendly design, it's a tool that's not just about building websites, but about empowering you to create, innovate, and push the boundaries of what's possible. So why wait? Step into the world of ElegantThemes and unleash your creative potential today.
Elegant Themes Review (Hands-On 2023) – Is Their Membership Worth It?
05 Jan 2023
Elegant Themes is a highly renowned WordPress company in the online space. They are primarily recognized for their all-inclusive flagship WordPress theme, Divi. However, an Elegant Themes membership also provides access to the independent Divi page builder WordPress plugin, the Extra magazine WordPress theme, the Bloom email opt-in WordPress plugin, and the Monarch social media WordPress plugin. It's safe to say that most WordPress users would concur that Elegant Themes offers a competitively priced membership.
Elegant Themes Review 2023: Is It Worth The Price?
20 Apr 2023
Elegant Themes is perfect for novices and experts looking to build an impressive website. Whether you're aiming to create a personal blog or portfolio to showcase your finest work, a fully-functional eCommerce site, an educational platform, or any other kind of website, Elegant Themes has you covered. Additionally, you can combine all of the Elegant Themes products to elevate your website even further! Ultimately, we suggest considering your requirements and budget before making your final decision.
Elegant Themes Review 2023: Is It The WordPress Theme You Need?
25 Mar 2023
Elegant Themes is a high-quality WordPress theme store with chic and search-engine-optimized WordPress themes. For $89, you get 87 versatile themes suitable for various blog niches, such as fashion, business, and ad-monetized blogs. Additionally, you gain access to Bloom (an email opt-in plugin) for lead generation and Monarch (a social sharing plugin) to enhance your site's functionality. Elegant Themes Shop presents a contemporary and cost-effective solution for your WordPress theme needs.
Other Tools Like
ElegantThemes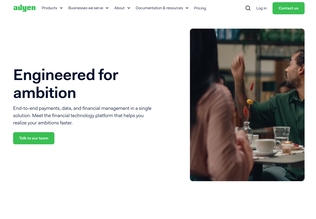 Adyen
adyen.com
Paid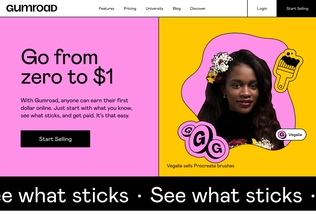 Gumroad
gumroad.com
Paid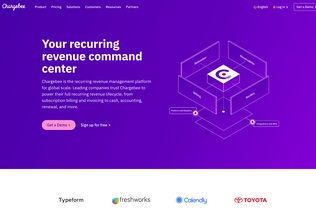 Chargebee
chargebee.com
Trial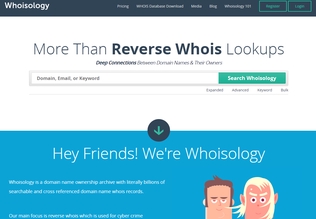 Whoisology
whoisology.com
Trial
Comments