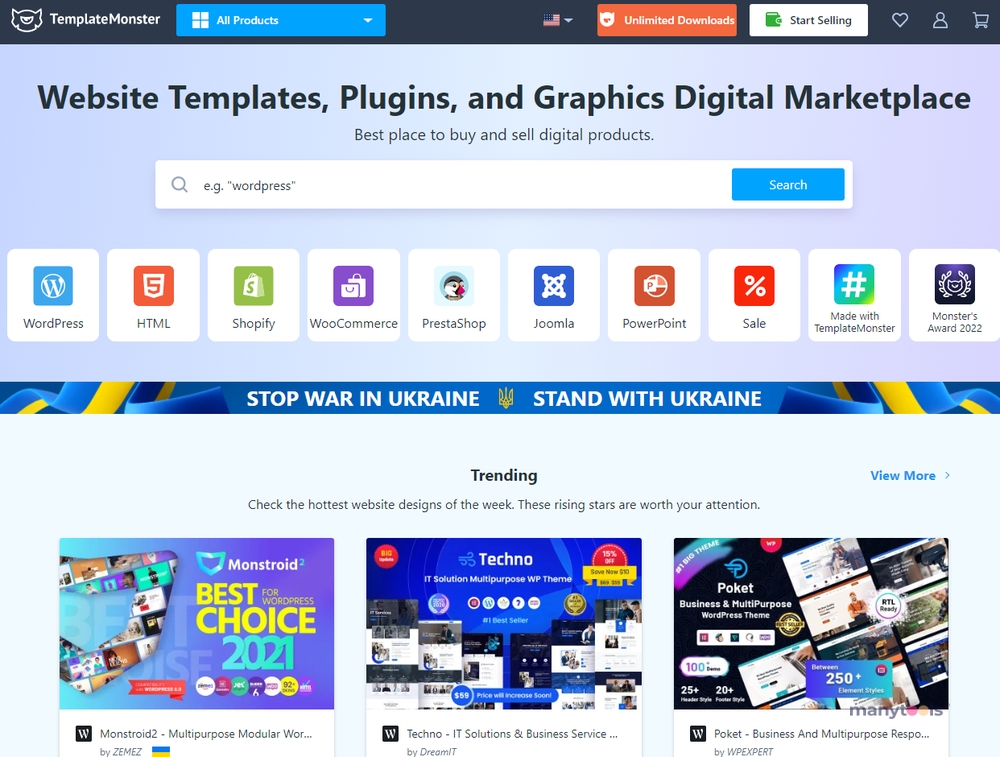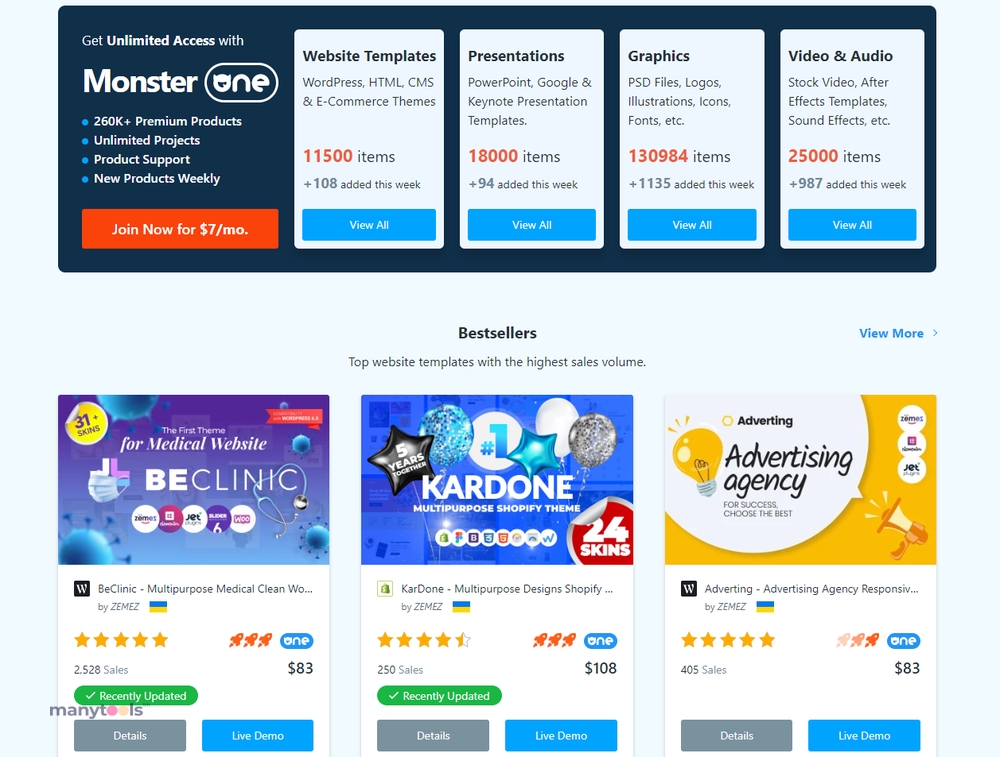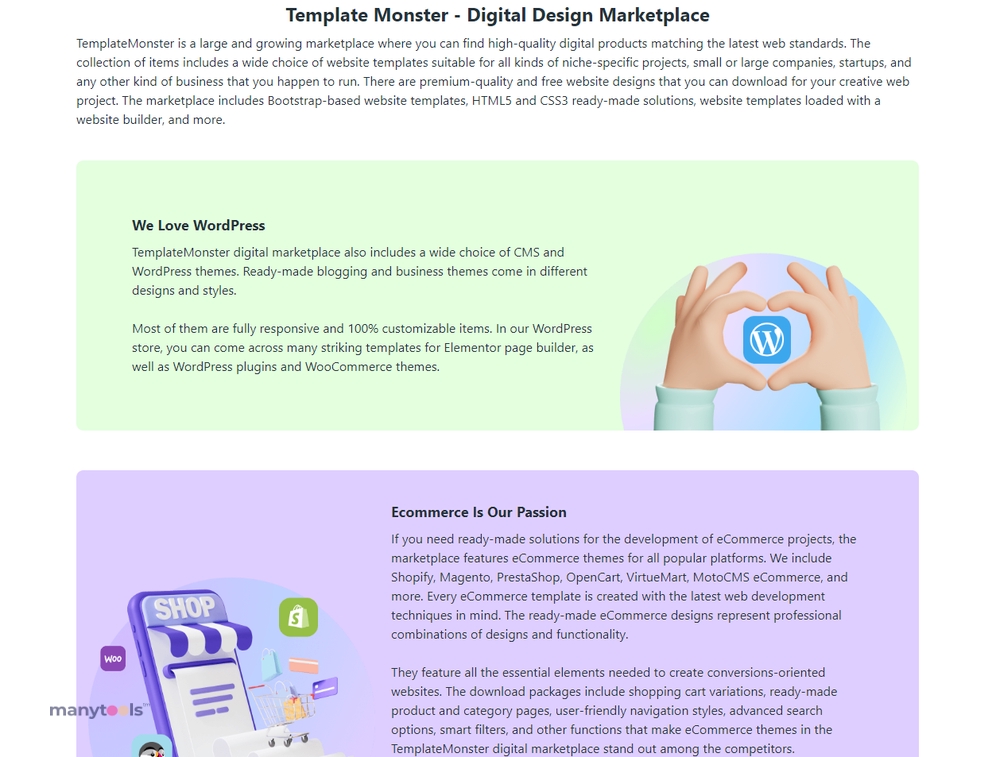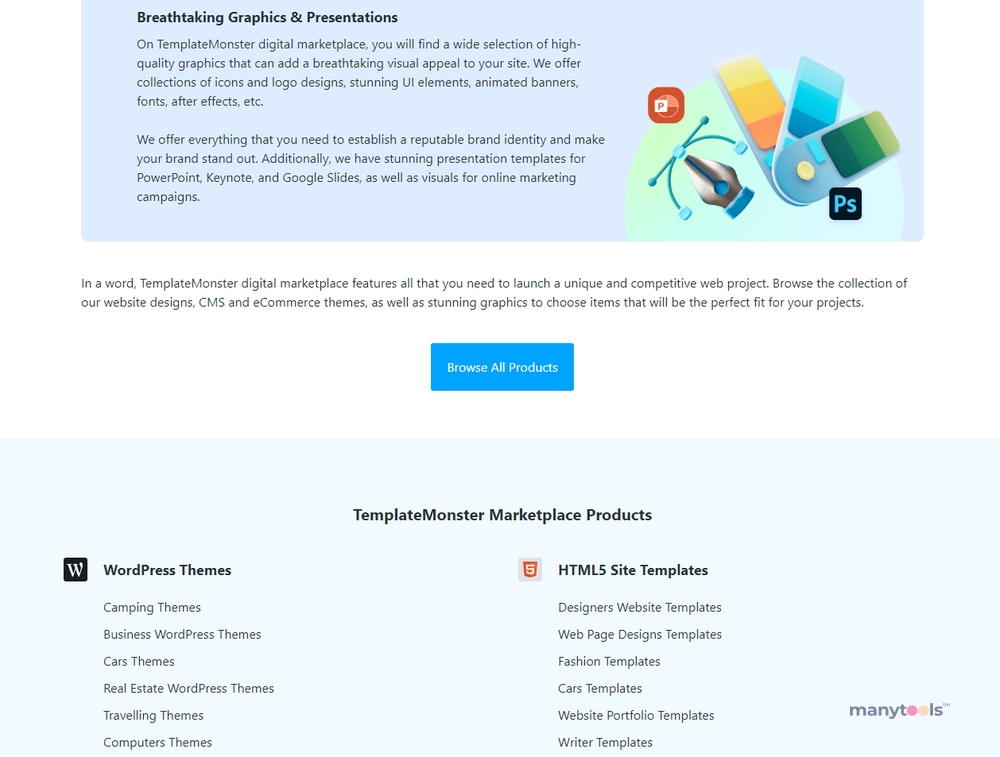 Discover TemplateMonster, the digital marketplace that is a treasure trove for all your website needs. This platform is a haven for high-quality HTML templates, WordPress and e-commerce themes, web graphics, and elements. It's like stepping into a digital cornucopia, where every item is crafted by seasoned professionals from around the globe.
Dive into the vast selection of web templates on TemplateMonster. With their expansive collection, you can find the perfect fit for any type of website. Whether you're building a blog, an e-commerce store, or a portfolio, TemplateMonster has got you covered. Each template is crafted with care, ensuring a top-notch user experience, and a seamless interface that will keep your audience engaged.
The platform isn't just about templates though. TemplateMonster also offers a wide range of plugins and graphics to enhance your website's functionality and aesthetic appeal. These plugins are designed to be easy to install and integrate, making it a breeze to add new features to your site. And with the vast array of graphics available, you can add a unique visual touch to your web pages that set them apart from the crowd.
What sets TemplateMonster apart is its commitment to quality and professionalism. Each product on the platform is developed by experts in their field, ensuring that you're getting the best possible tools for your project. You can trust that anything you purchase from TemplateMonster will be reliable, effective, and user-friendly.
Another great aspect of TemplateMonster is its user-friendly interface. The site is easy to navigate, making it a breeze to find exactly what you're looking for. And if you ever run into any difficulties, their dedicated customer service team is always ready to help.
But TemplateMonster isn't just for developers and designers. Even if you're new to the world of web design and development, TemplateMonster is a fantastic resource. The platform offers a wealth of educational resources and tutorials to help you get started. So even if you're starting from scratch, TemplateMonster can guide you on your journey to creating a stunning website.
Finally, TemplateMonster's competitive pricing makes it a great choice for professionals on a budget. With a variety of pricing options, you can find the right products for your project without breaking the bank. And with regular sales and discounts, you can often find high-quality tools at a fraction of their usual price.
In a nutshell, TemplateMonster is an all-in-one platform for web design and development needs. With its vast selection of templates, plugins, and graphics, along with its commitment to quality and user-friendly interface, it's a resource that digital professionals should not overlook.
Template Monster Review: Is it Right for You?
15 Jan 2023
Template Monster ranks among the top marketplaces for website templates, Facebook layouts, WordPress themes, Flash templates, and more. It is definitely worth considering Template Monster as a viable option. Although it may not always have the precise design you seek, there's a high likelihood that it will. Their distinctive licensing system strikes a suitable balance between employing a developer for a $5000+ custom theme and the numerous "paid" themes that lack uniqueness.
TemplateMonster serves as a vast repository for templates and various website-related services. Functioning as a theme marketplace, it provides an extensive selection of templates catering to diverse website categories. The company enjoys a high ranking in the web design category on TrustPilot, making it one of the top-rated themes available. Customers also appreciate its chat support, which has garnered numerous positive reviews. Moreover, TemplateMonster boasts 843 five-star ratings on Site Jabber, a renowned review platform.
Other Tools Like
TemplateMonster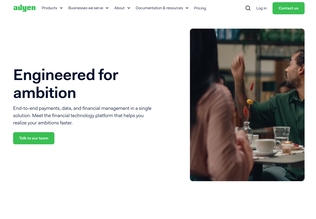 Adyen
adyen.com
Paid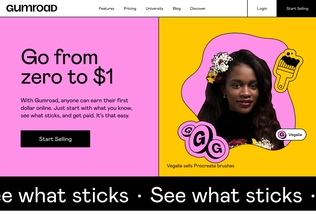 Gumroad
gumroad.com
Paid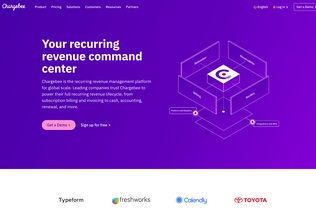 Chargebee
chargebee.com
Trial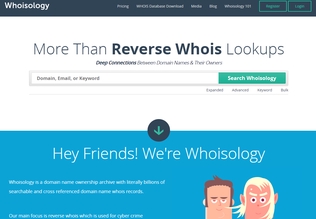 Whoisology
whoisology.com
Trial
Comments