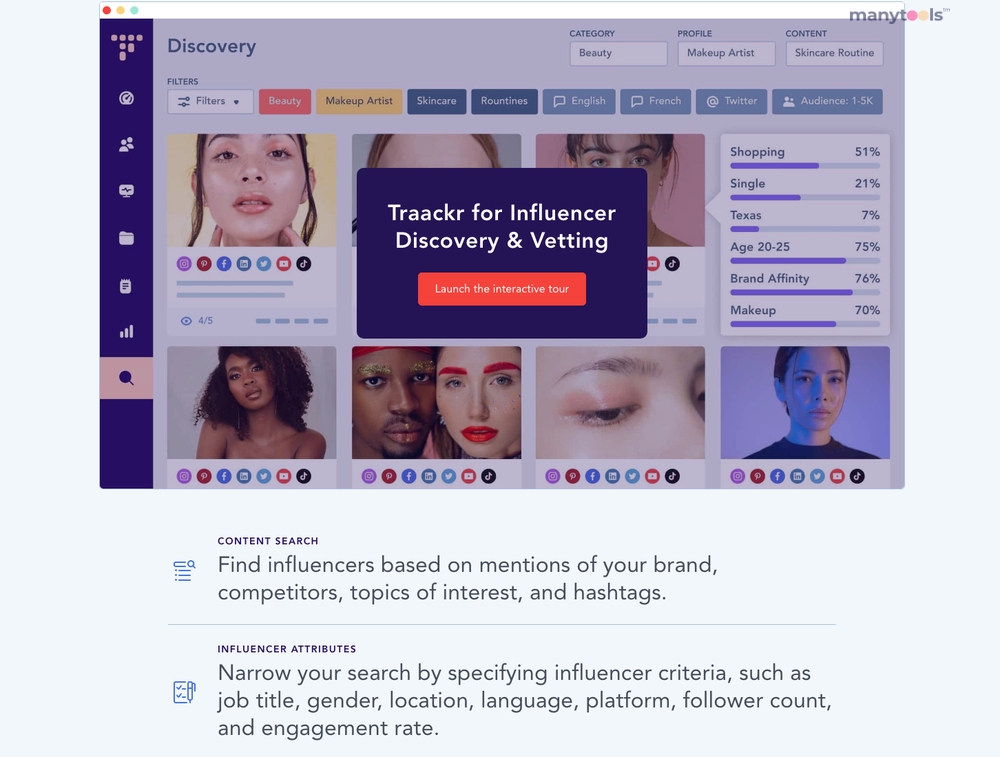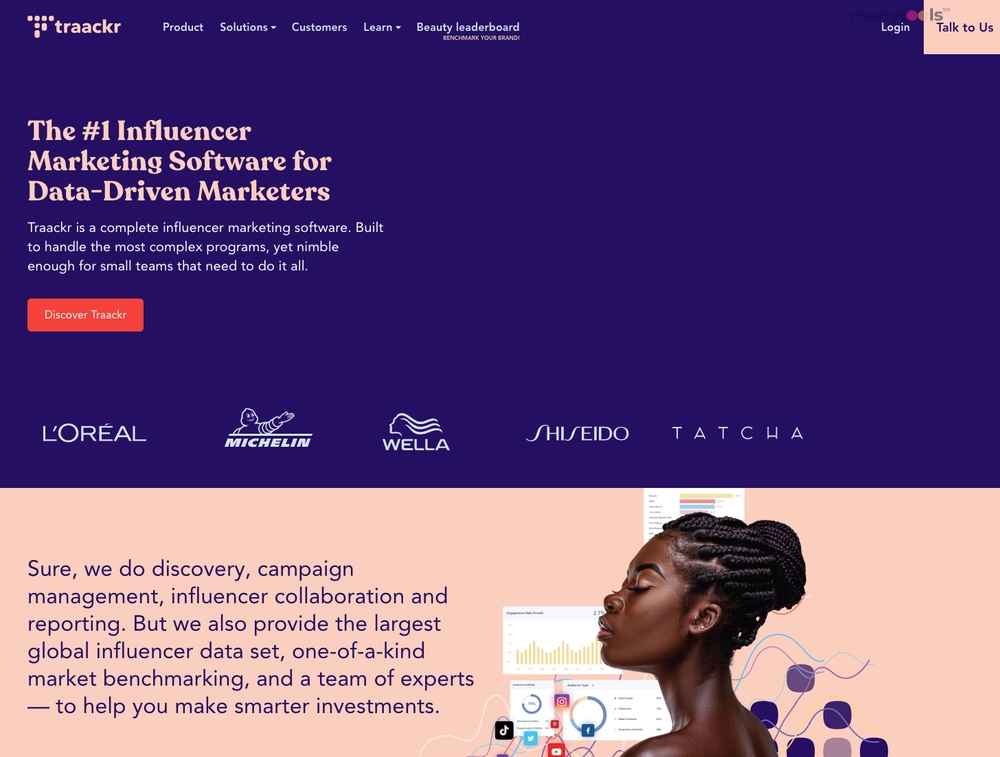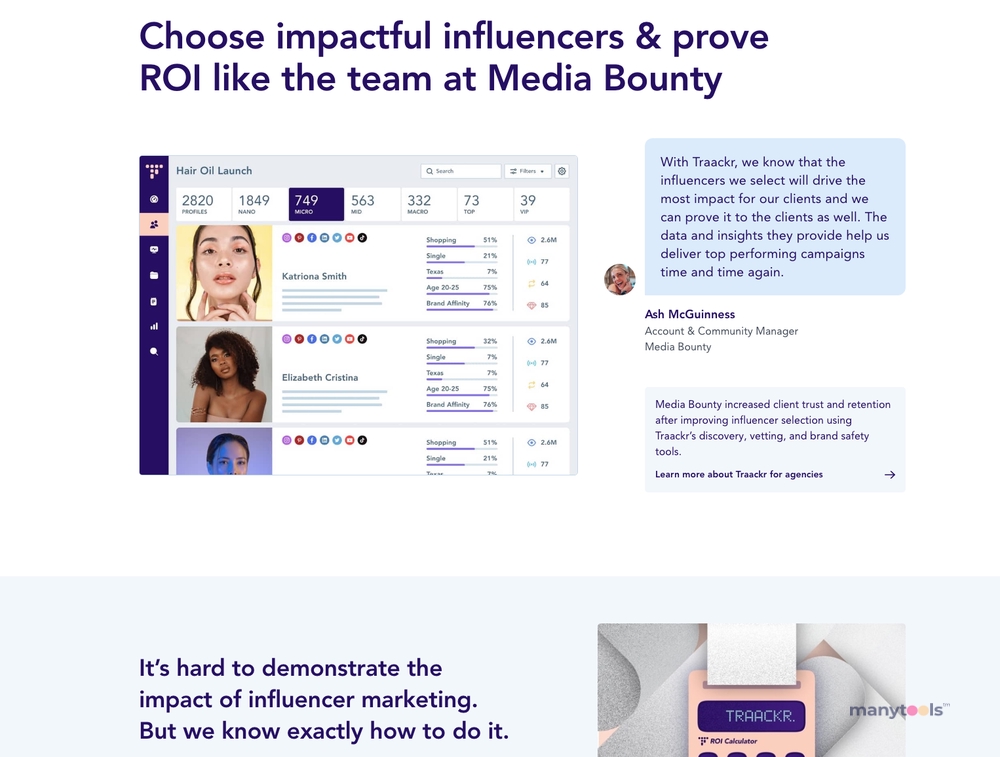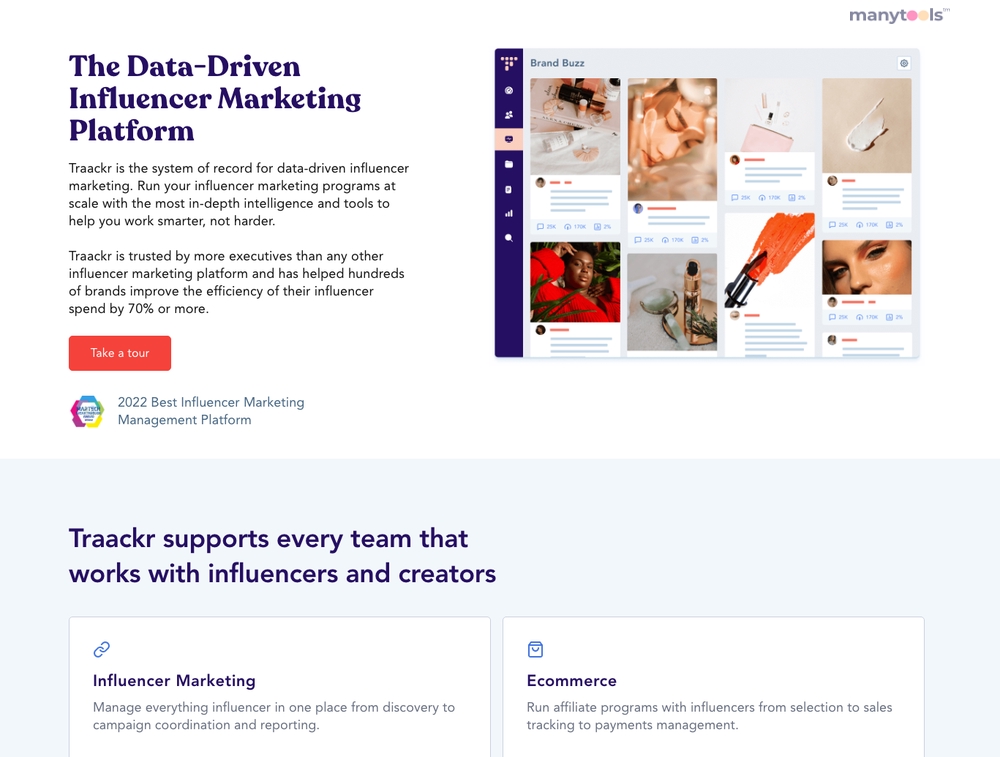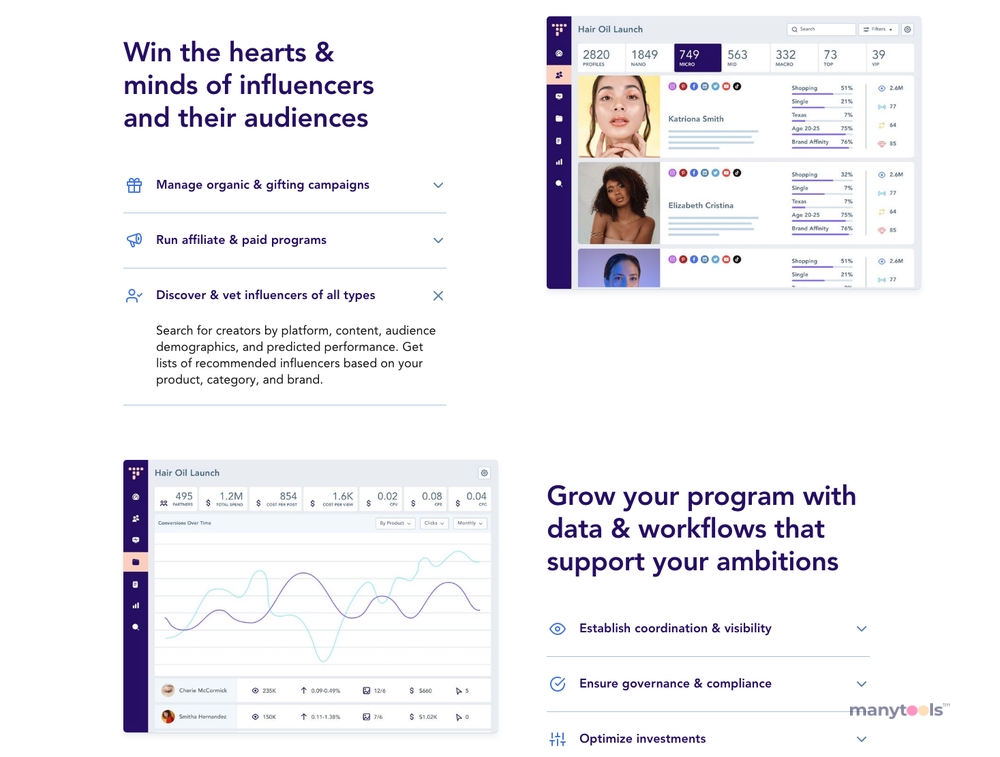 Welcome to the world of Traackr, the top-tier data-driven influencer marketing software that has revolutionized the way marketers manage influencer campaigns.
A Peek into Traackr
Imagine a tool that not only helps you find the right influencers for your brand but also assists you in managing your influencer marketing campaigns effectively. That's exactly what Traackr does. It's built for the most complex programs, yet it's nimble enough for smaller teams that need to do it all.
Find, Manage, Analyze
Traackr isn't just a tool, it's a complete solution. It empowers you to find influencers that align with your brand, manage your campaigns with precision, and access detailed reporting for insightful analysis. It's like having an influencer marketing team at your fingertips.
Built for Complexity, Designed for Simplicity
Despite being designed to handle some of the most intricate influencer marketing programs, Traackr remains user-friendly and accessible. Small teams, do not fear! This tool is nimble enough to help you navigate through your influencer marketing journey seamlessly.
Data-Driven Decisions
In the digital marketing world, data is king. Traackr understands this and has been developed with a strong focus on data-driven decisions. With this software, you're not just shooting in the dark. You're making informed decisions based on solid data.
Influencer Marketing Made Easy
Gone are the days when managing influencer marketing campaigns was a daunting task. With Traackr, you get a streamlined process that simplifies your campaigns and maximizes your results. It's influencer marketing made easy.
Conclusion
If you're seeking a reliable, data-driven influencer marketing software, your search ends with Traackr. It's built for the challenges of today's digital marketing landscape, providing a blend of power and simplicity that will make your influencer marketing campaigns a breeze. Isn't it time you gave Traackr a try?
Traackr's extensive history as a company goes back to a time before influencer marketing even existed. It was initially designed as a marketing tool for brands on social media, with data analysis serving as the foundation for their success. The fact that Traackr has evolved into one of the leading platforms for a marketing practice that wasn't around during its inception speaks volumes about the strength and reliability of its data-driven foundation. Additionally, the platform's meticulous and comprehensive approach to marketing management demonstrates a solid foundation of marketing expertise. This potent combination makes Traackr an influential marketing platform, empowering its customers to leverage its full potential.
Other Tools Like
Traackr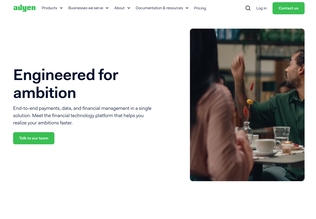 Adyen
adyen.com
Paid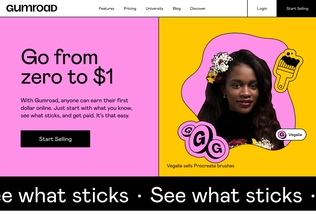 Gumroad
gumroad.com
Paid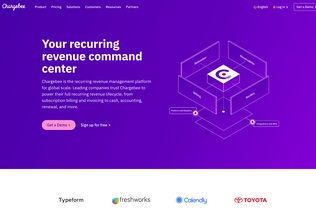 Chargebee
chargebee.com
Trial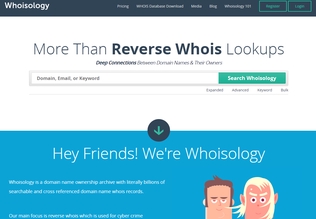 Whoisology
whoisology.com
Trial
Comments