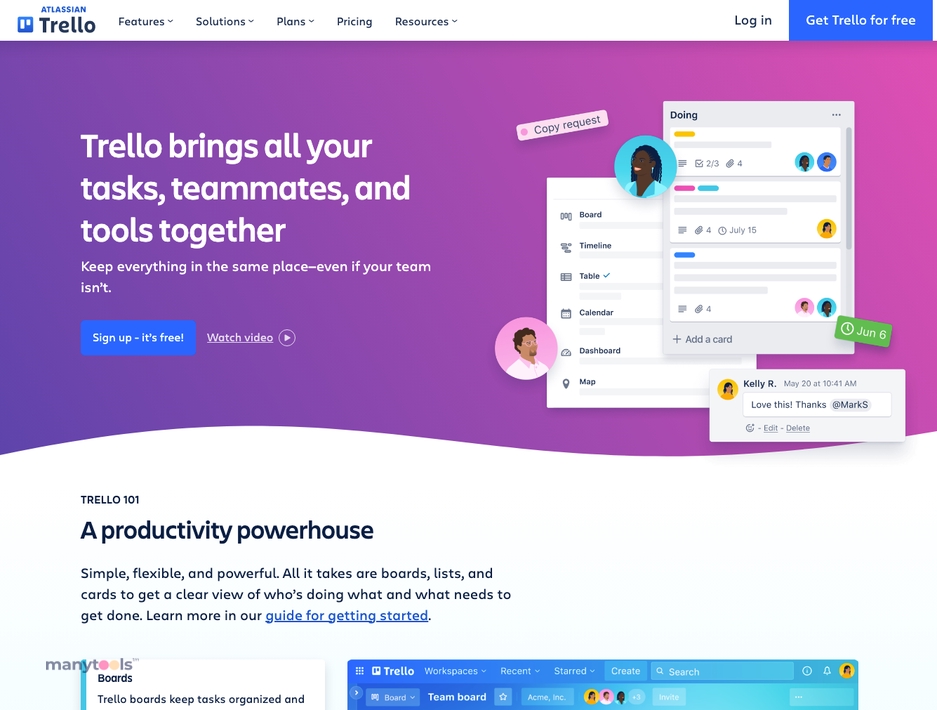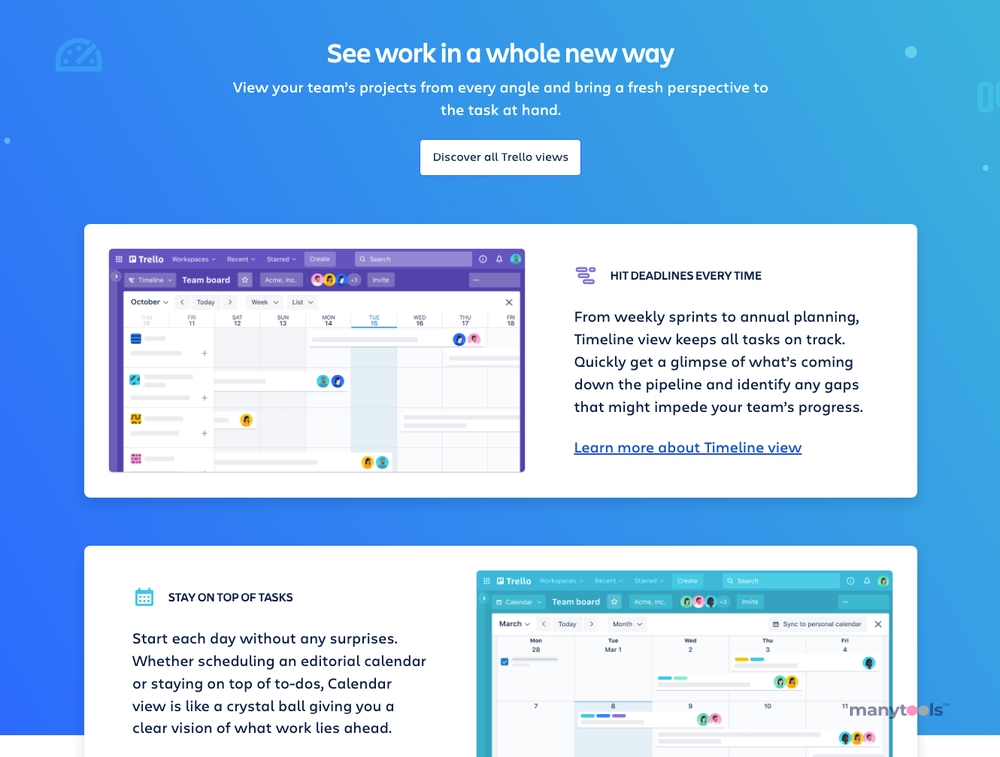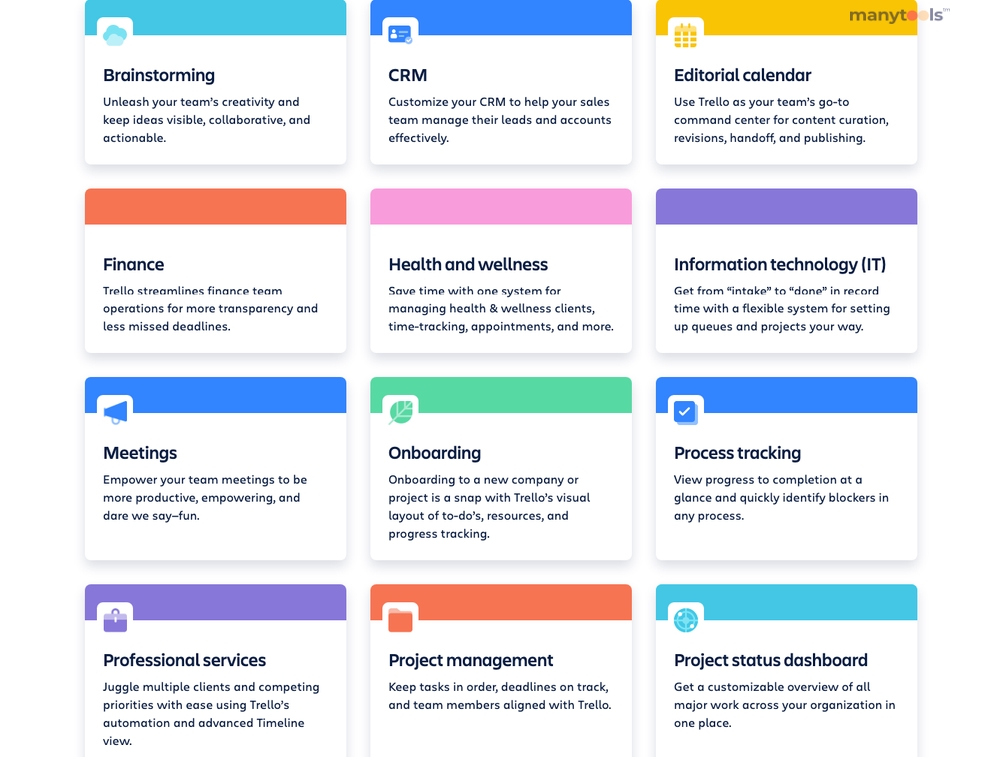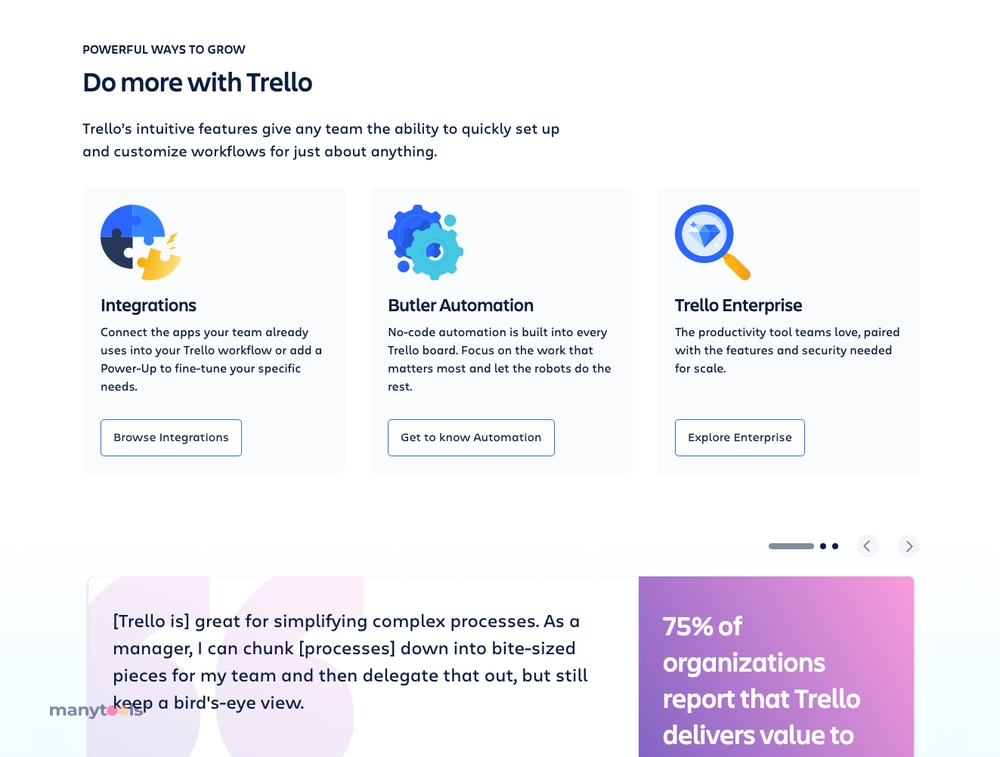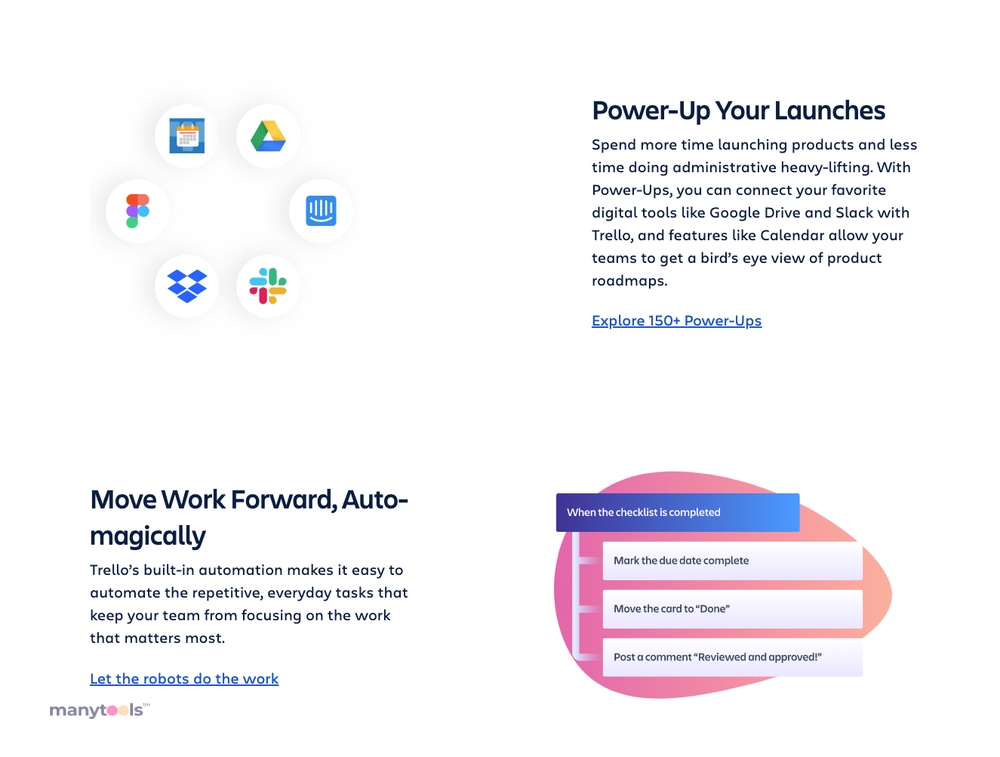 Navigating the Digital Landscape with Trello
Trello stands as a beacon in the crowded world of project management tools, offering a uniquely intuitive and versatile platform for teams to coordinate their projects from anywhere. The ease and flexibility of setting up a board, automating tasks, and collaborating across different locations make Trello a top-notch choice for businesses of all sizes.
The Magic of Trello Boards
At the heart of Trello's charm is the board system. These interactive, digital boards provide a visual snapshot of your team's progress. Each board represents a project, while cards within the board signify tasks. This setup allows for easy tracking of projects and tasks, making it the ultimate tool for managing your team's workflow, whether you're a developer, designer, SEO guru, or content creator.
Unparalleled Team Collaboration
Trello isn't just about tasks and boards; it's about people. Each card allows for a dialogue, enabling team members to comment, ask questions, and provide updates. The ability to attach files and integrate with other applications further enhances the collaborative experience. It's like having your entire team in one room, even if they're spread across the globe.
Automate and Simplify
One of Trello's standout features is its automation capabilities. The tool can automate repetitive tasks, making your team more efficient and reducing the chances of human error. This automation feature, combined with the mobile access, truly makes Trello a project management tool that can adapt to your needs.
Keep Up with the Mobile World
In a world where everything is shifting towards mobile, Trello keeps up. The mobile version of Trello is just as powerful and user-friendly as the desktop version. This means that whether you're commuting, traveling, or just away from your desk, you can still stay on top of your projects.
Trello's Learning Curve
One of the many appealing aspects of Trello is its learning curve. It's a tool that's so intuitive, that even the least tech-savvy team member will be up and running in no time. The user interface is clean and uncomplicated, making it a joy to navigate.
The Trello Advantage
In a nutshell, Trello is more than just a project management tool. It's a platform that brings your team together, empowers them to collaborate efficiently, and allows you to manage projects from anywhere. Its intuitive design, automation capabilities, and mobile access make it a top choice for digital professionals across industries.
Trello Review 2023: Features, Pricing & More
Enhanced collaboration is essential for every team. Effective project management systems enable teams to seamlessly collaborate on timelines, effortlessly share files, and manage workloads efficiently. Trello, a widely-used project management app, features an attractive Kanban-style design. Its easy-to-read cards cater to all team members, making it an ideal starting point for implementing project management software.
Trello offers a user-friendly, adaptable, and enjoyable project management experience. Its convenient drag-and-drop feature simplifies the process of working with boards, ensuring seamless project transitions. The setup process is uncomplicated and quick, making Trello a lightweight management solution suited for users who don't require the comprehensive tools found in most project management apps. For those needing built-in reporting and time tracking, alternative project management tools may be more suitable. Nonetheless, Trello's visually appealing and easy-to-navigate interface allows for effective team and task management across multiple boards. With its neat and coherent display, tracking project progress is hassle-free. Whether it's monitoring books you're reading, overseeing company project statuses, or anything in between, Trello is a fantastic tool with the potential to significantly increase productivity.
Trello serves as an ideal collaboration tool for both novices and experienced professionals. Monitor all your personal or professional projects using one of the top kanban-based software solutions.
Other Tools Like
Trello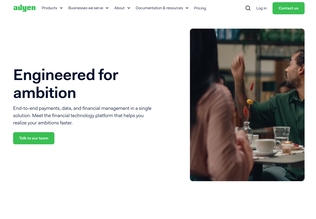 Adyen
adyen.com
Paid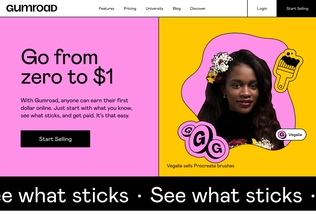 Gumroad
gumroad.com
Paid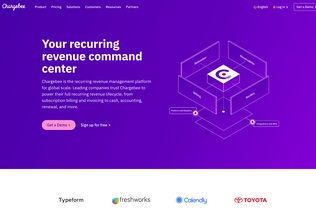 Chargebee
chargebee.com
Trial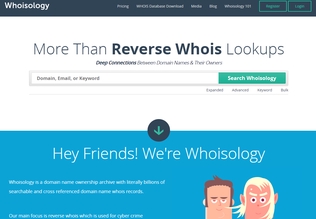 Whoisology
whoisology.com
Trial
Comments