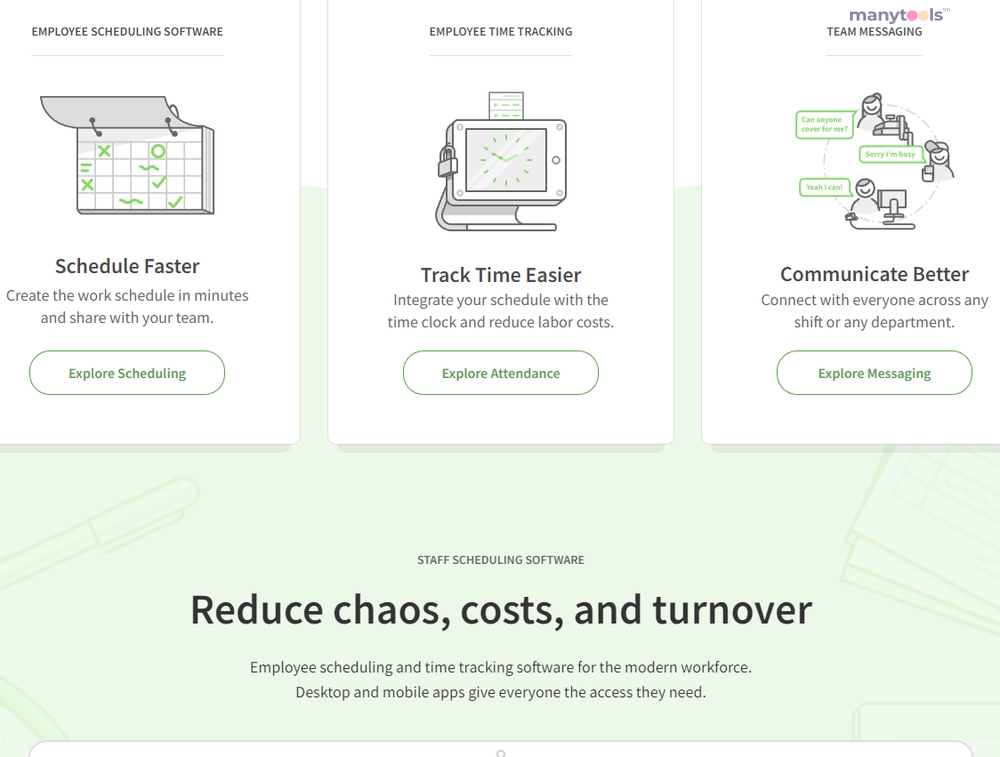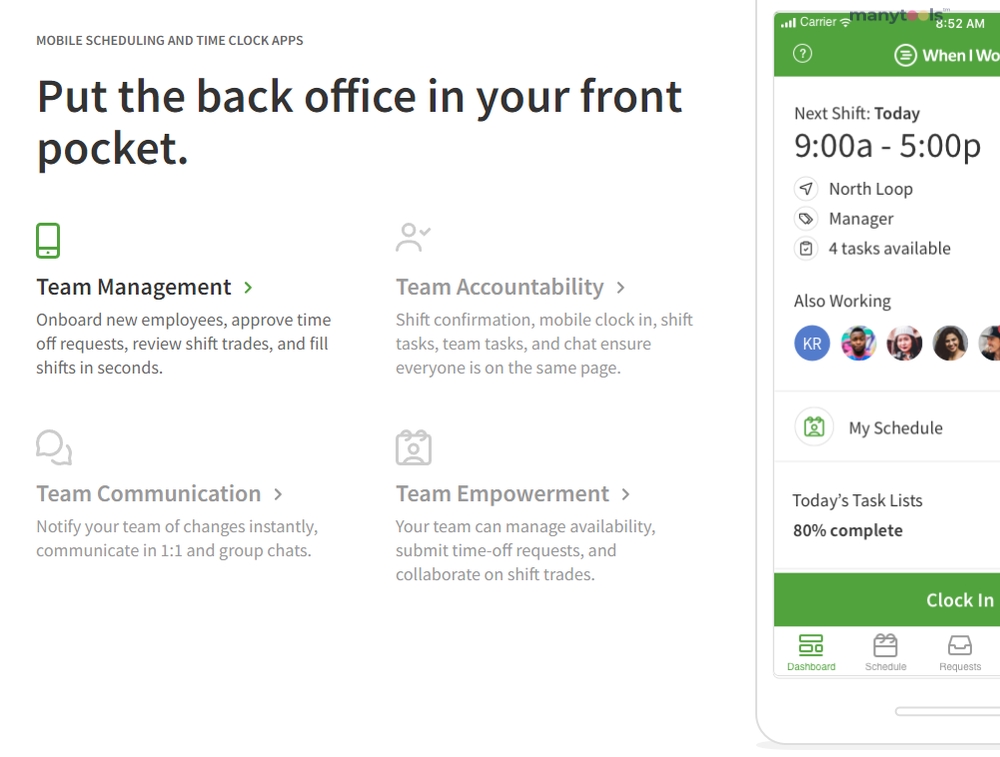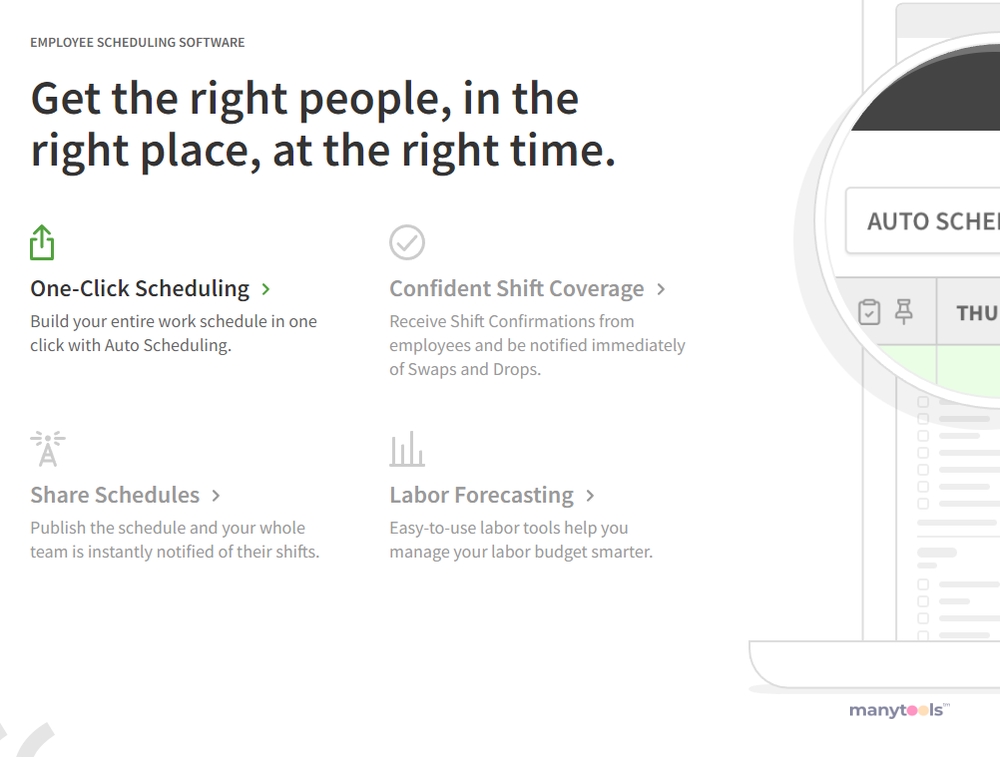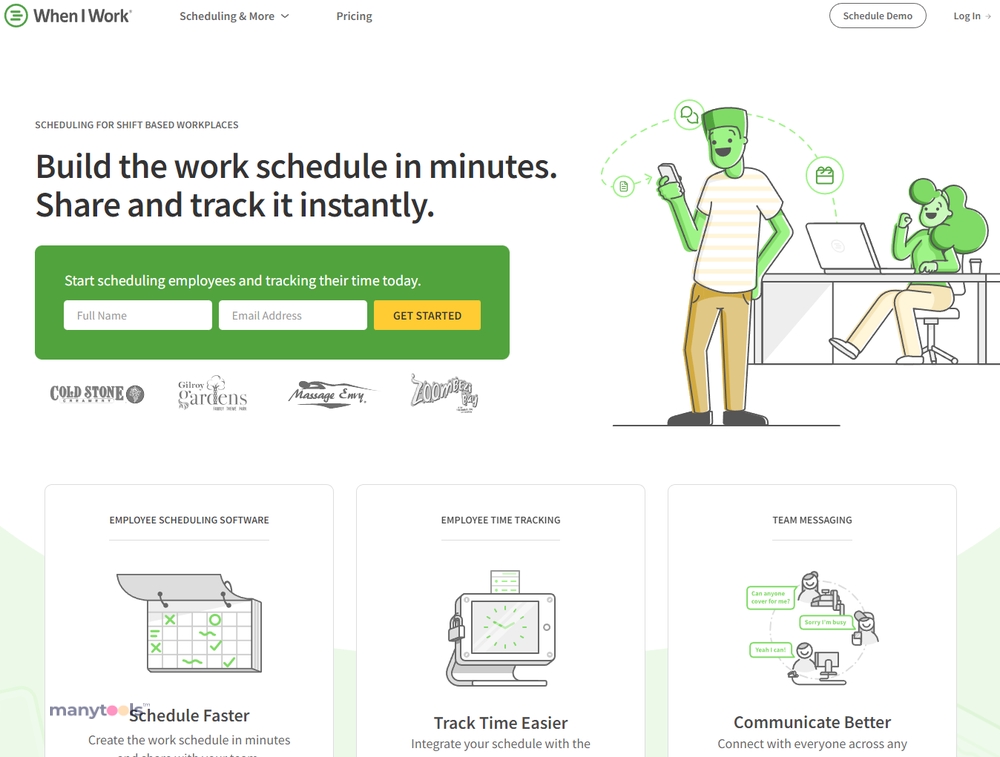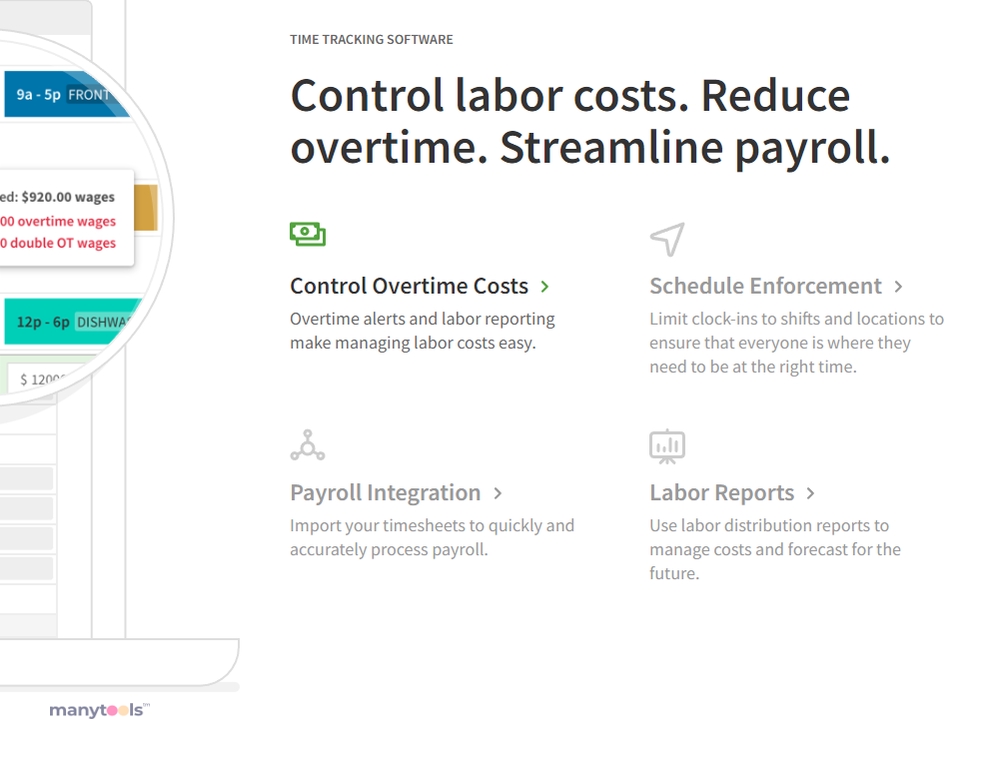 WhenIWork: A Time-Saver for Shift-Based Workplaces
A well-organized schedule is a cornerstone of any successful shift-based business. Yet, balancing employee availability, shift demands, and business needs can often feel like solving a Rubik's cube. Enter WhenIWork, an employee scheduling and time-tracking software designed to simplify this process and optimize your workforce management.
Revolutionizing Employee Scheduling
WhenIWork goes beyond traditional scheduling tools. Its user-friendly interface allows managers to create, modify, and distribute shift schedules effortlessly. It stands out in its ability to accommodate different types of shifts, be it hourly, daily, or rotational. It also takes into account employee preferences and availability, ensuring a balanced and fair schedule that boosts employee satisfaction.
Time Tracking Made Easy
But WhenIWork is more than just a scheduling tool. With its integrated time clock software, it allows for accurate time tracking. Employees can clock in and out directly from their mobile devices, reducing the risk of time theft or buddy punching. The software also automatically calculates hours worked, reducing errors and saving valuable administrative time.
Empowering Communication
The platform fosters seamless communication between managers and employees. With instant notifications, employees are always informed about their upcoming shifts or any schedule changes. It also provides a platform for employees to swap shifts, request time off, or communicate with their managers, promoting a more engaged and responsive workforce.
Effortless Integration
Another advantage of WhenIWork is its ability to integrate with other popular business tools. Whether you need it to sync with your payroll system or point-of-sale software, WhenIWork makes it possible. This seamless integration streamlines your operations and ensures you have all the data you need at your fingertips.
A Solution for Every Business
Regardless of the size of your business or the industry you're in, WhenIWork has you covered. With its flexible pricing plans and a free 14-day trial, you can test the waters before fully committing. Plus, its cloud-based system means you can access it anytime, anywhere, making it an ideal tool for businesses with multiple locations or remote teams.
Innovative and efficient, WhenIWork is a tool that truly understands the demands of shift-based workplaces. With its robust features and user-friendly interface, it's no surprise that many businesses are turning to this software to manage their employee scheduling and time tracking. It's a tool that not only saves time but also increases productivity and promotes a happier workforce.
When I Work is a complimentary time clock software suitable for small- and medium-sized teams seeking a solution with minimal learning curve. It's particularly well-suited for businesses that prefer a low- or no-cost option to manage shift work scheduling.
When I Work Review: Is It Right for Your Business?
When I Work is an adaptable and cost-effective solution for employee scheduling and time tracking, providing essential features tailored for your business needs. In addition to enabling schedule creation, recording employee clock-ins/outs, and overseeing attendance online, it also includes labor cost forecasting and team messaging tools that streamline the management of your hourly workforce and team communication.
When I Work Review and Pricing
When I Work Time Clock & Attendance is a straightforward and efficient time and attendance system designed for shift workers in the restaurant, retail, and hospitality sectors. It offers an extensive list of basic and advanced features that cater to complex scheduling needs.
Other Tools Like
WhenIWork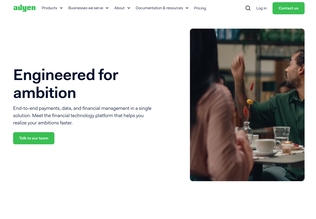 Adyen
adyen.com
Paid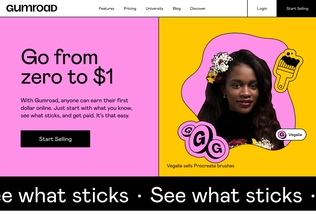 Gumroad
gumroad.com
Paid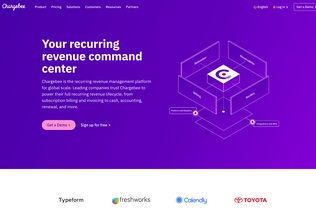 Chargebee
chargebee.com
Trial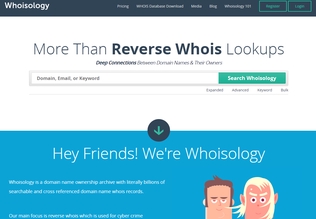 Whoisology
whoisology.com
Trial
Comments