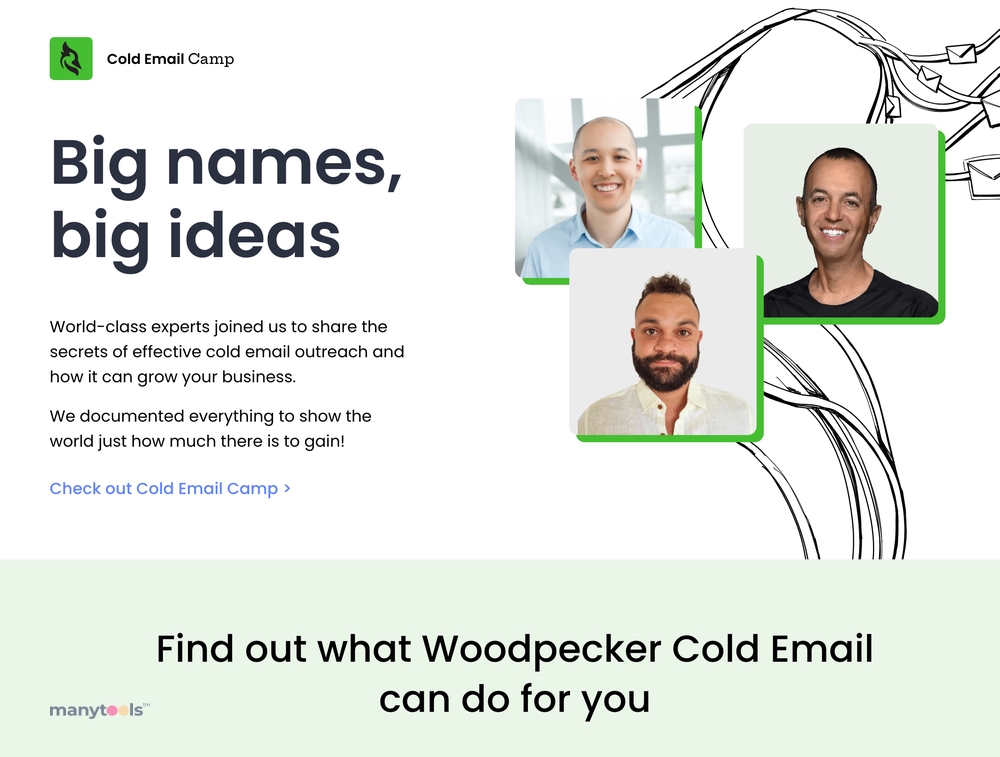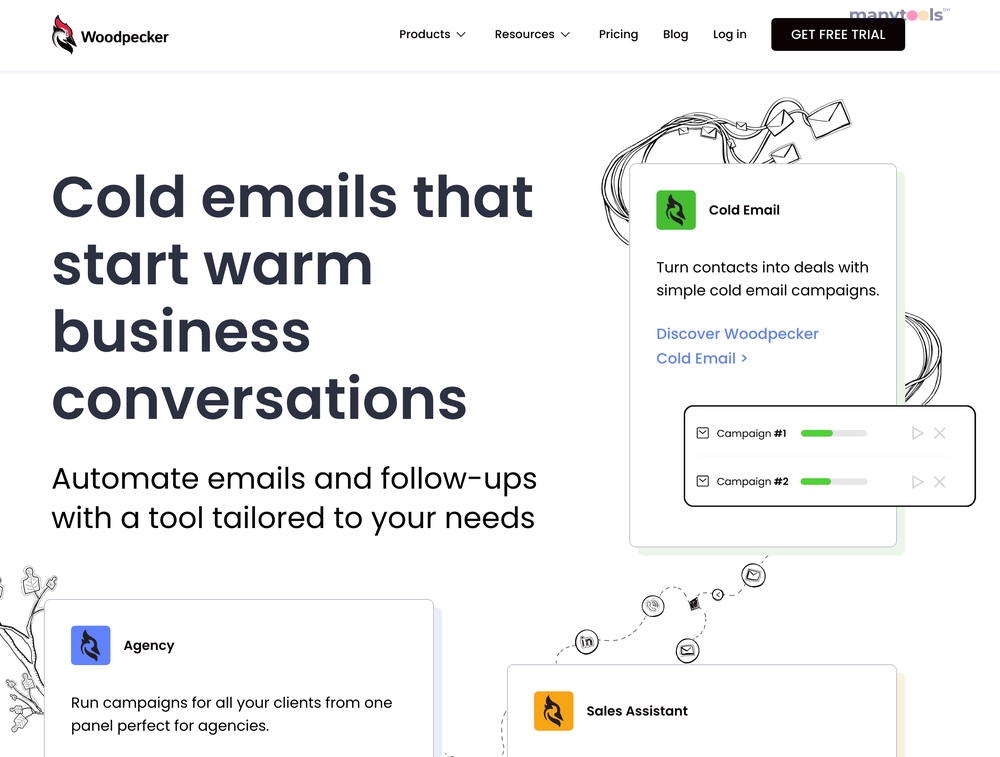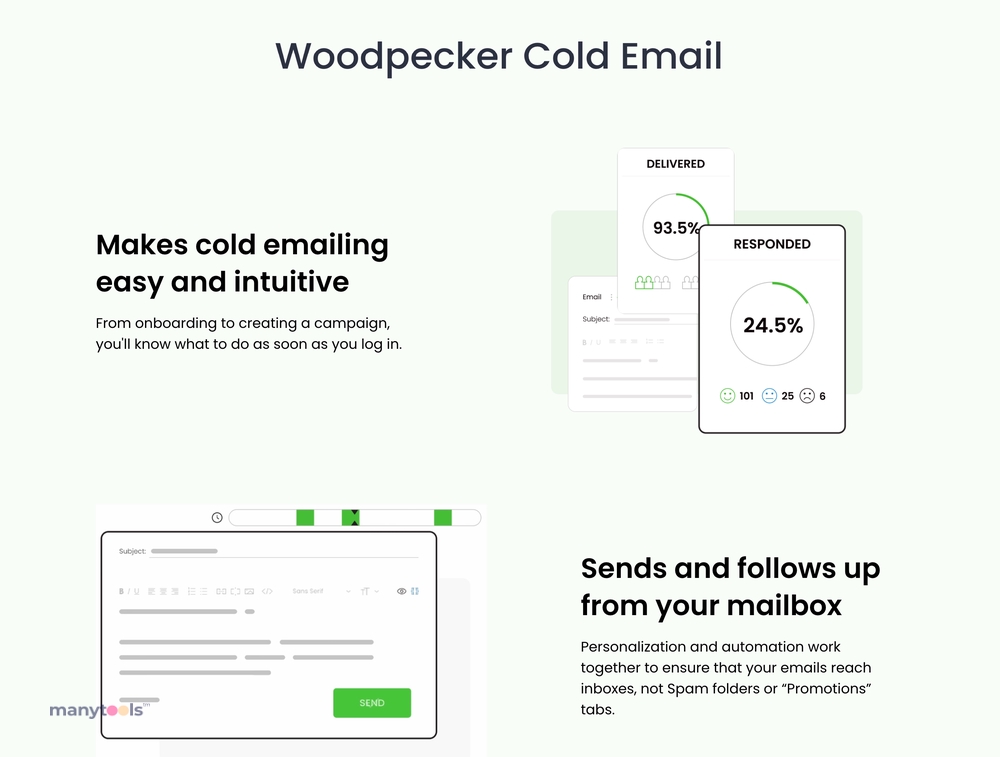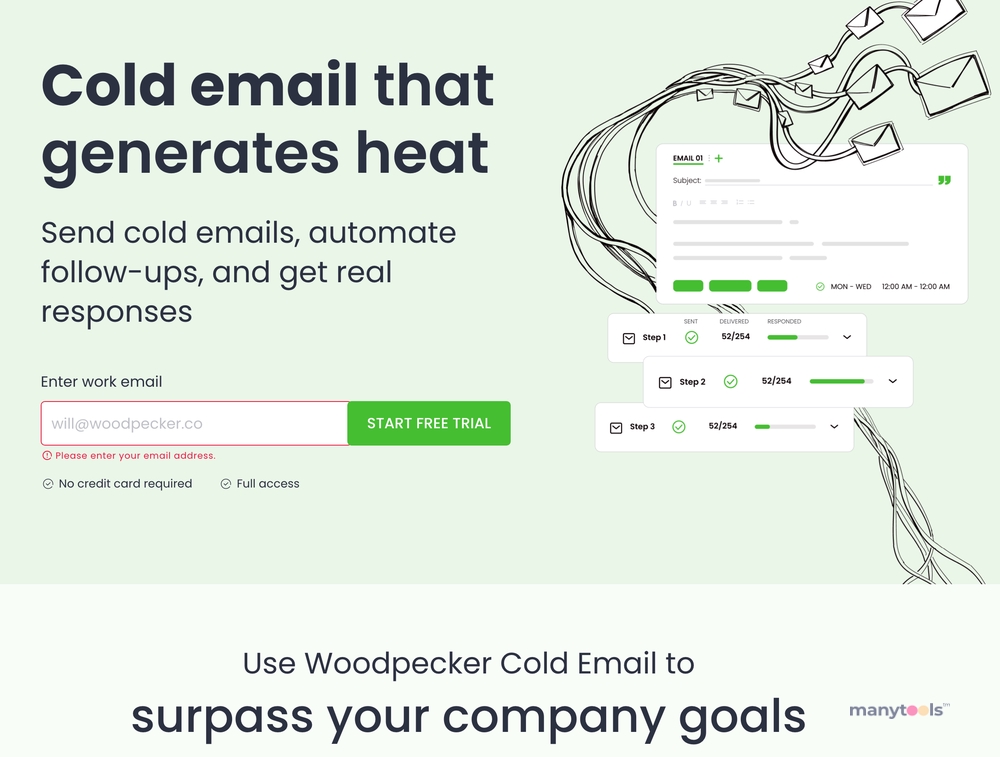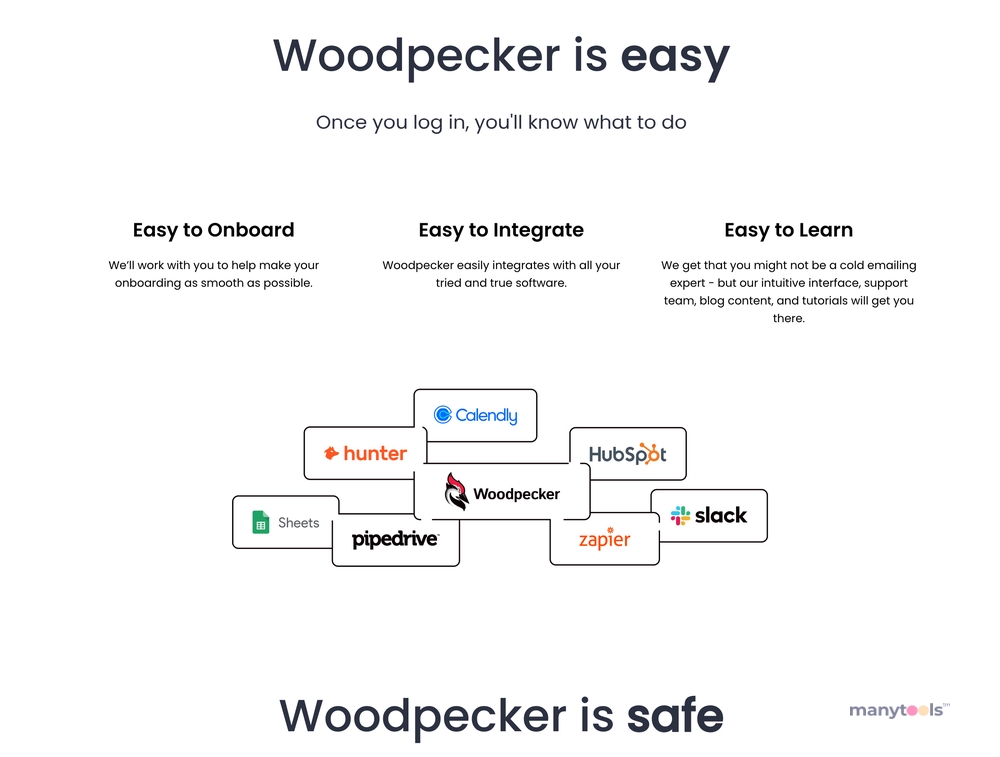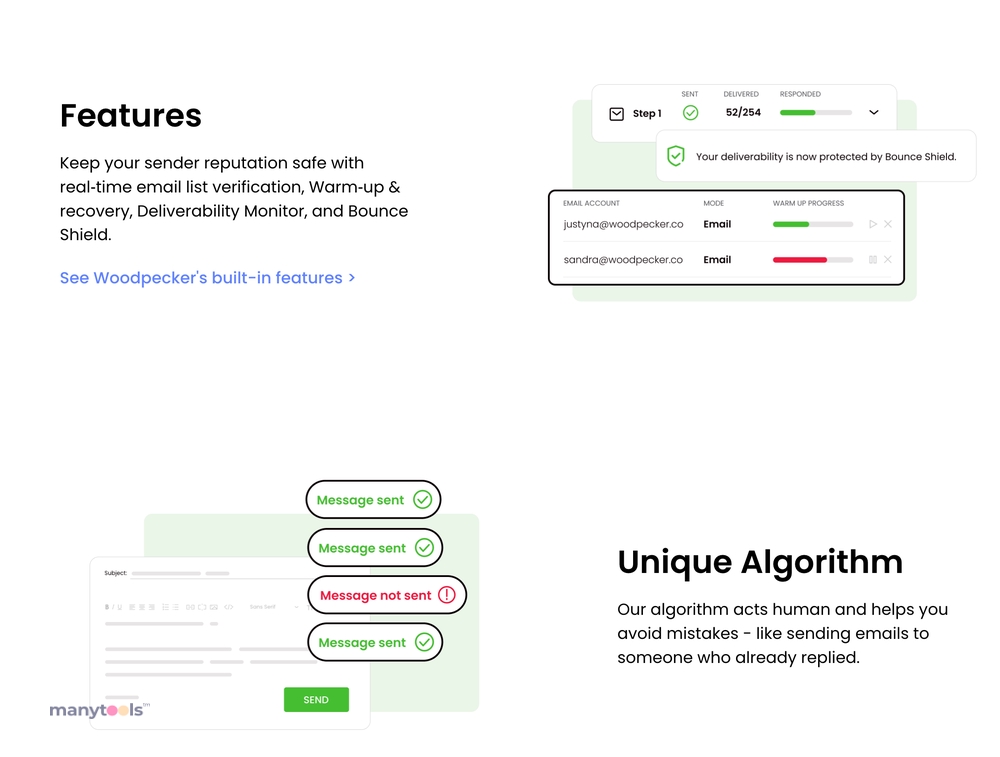 Woodpecker - Revolutionizing Cold Emailing
Meet Woodpecker, a cutting-edge cold email software designed to adapt and cater to your needs. Whether you are a sales professional, an agency founder, or an individual looking to master the art of cold emailing, Woodpecker is your ultimate ally.
Evolving Cold Email Dynamics
Woodpecker is transforming the way we approach cold emails. It's not just about sending mass emails anymore. Woodpecker understands that every email is a potential business opportunity. By ensuring your cold emails start warm, it opens doors to meaningful business conversations.
Adapting to Your Needs
What sets Woodpecker apart is its ability to mold to your needs. It's built to serve a range of professionals from different fields, be it sales, agency work, or individual cold email marketing. Its versatility makes it an indispensable tool for anyone seeking to leverage email outreach.
Efficiency at its Best
Woodpecker is all about making your work easier and more efficient. The tool is designed with features that streamline your email processes, allowing you to focus on what truly matters - building relationships and closing deals.
A Tool for Everyone
Whether you are a seasoned professional or a beginner, Woodpecker is a user-friendly platform that requires no technical expertise. It's about making cold emailing accessible and effective for everyone.
Transform Your Outreach
Woodpecker is more than just a tool. It's a game-changer for anyone involved in email outreach. With Woodpecker, you're not just sending emails; you're forging relationships, warming up leads, and driving conversations that matter.
Seize the Opportunity
In a world where every email counts, Woodpecker is the tool you need to seize each opportunity. It's not just about making your job easier; it's about helping you achieve your goals. With Woodpecker, you're always one step ahead.
Woodpecker is here to revolutionize the way we handle cold emails. It's about adapting to your needs, making work easier, and transforming your outreach. Are you ready to seize the opportunity?
Woodpecker: Tool for Cold Email
Woodpecker is an exceptional email deliverability solution, streamlining numerous marketing and sales tasks. This powerful tool excels in automating lead acquisition and email outreach, enhancing the efficiency of your lead generation efforts. Woodpecker enables crafting customized and captivating cold emails, ensuring they reach your prospects' inboxes. With a plethora of features designed for executing multichannel campaigns and maintaining high deliverability rates, Woodpecker is a truly remarkable asset for any business.
Other Tools Like
Woodpecker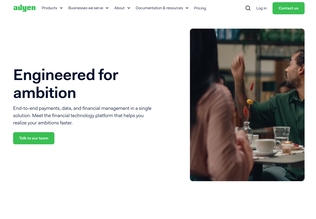 Adyen
adyen.com
Paid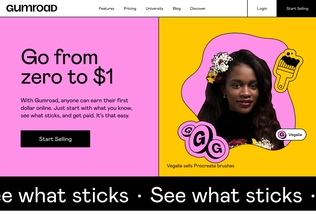 Gumroad
gumroad.com
Paid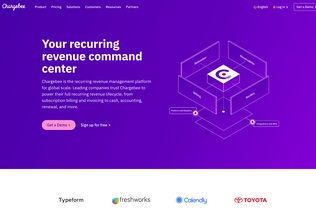 Chargebee
chargebee.com
Trial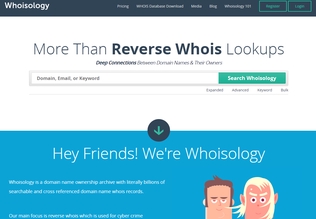 Whoisology
whoisology.com
Trial
Comments