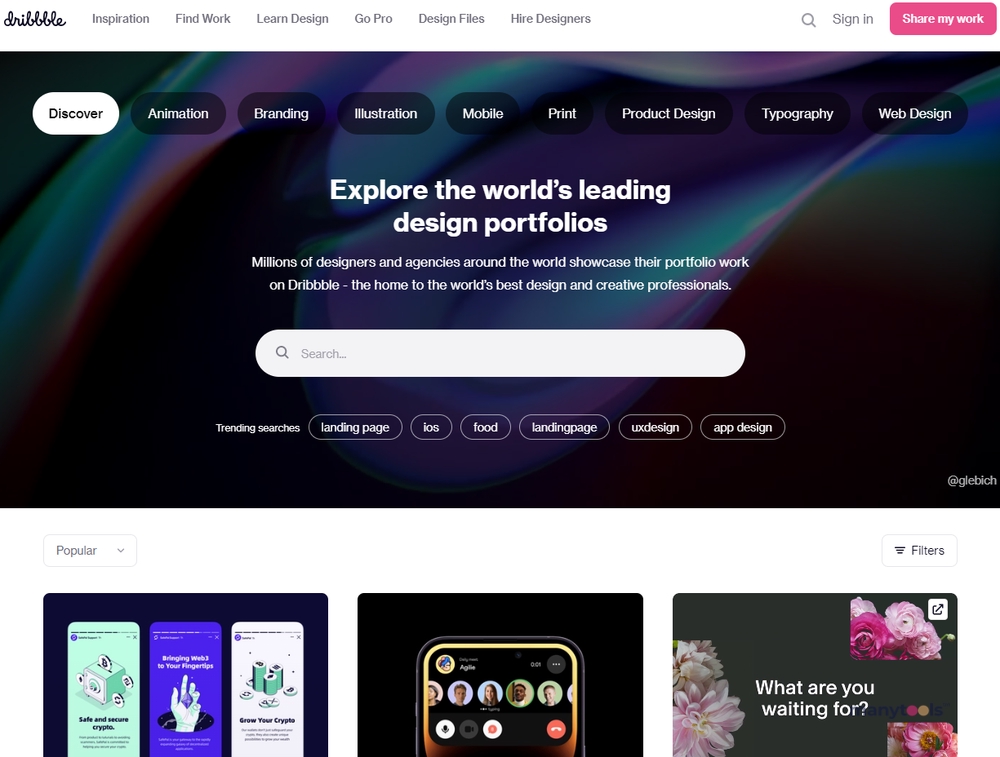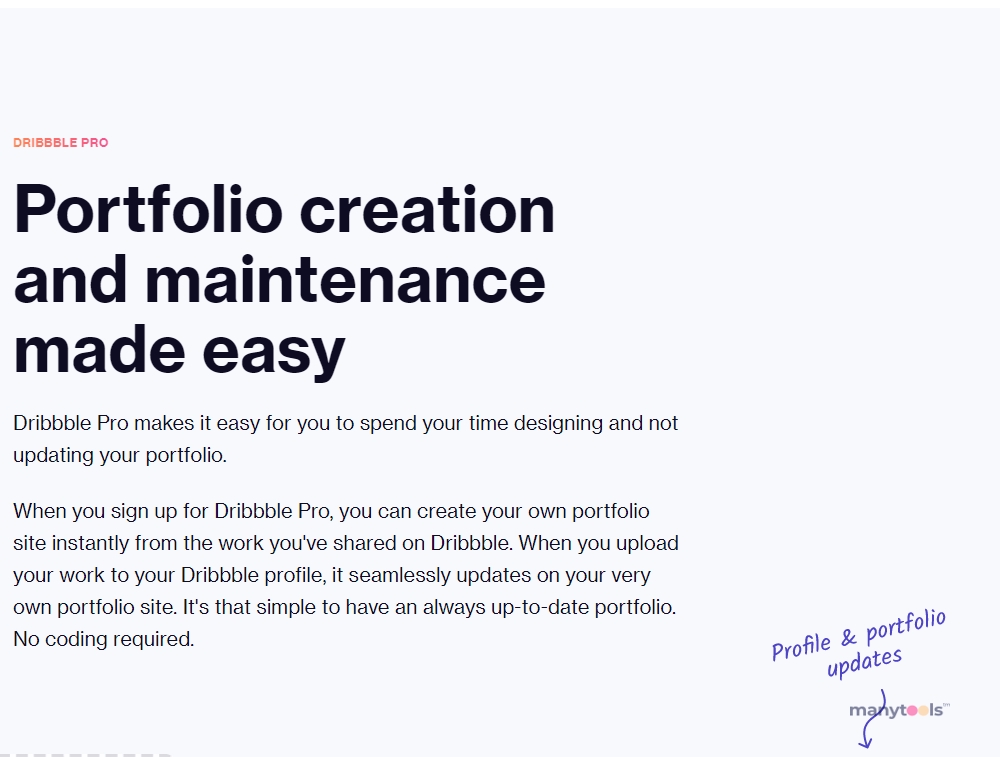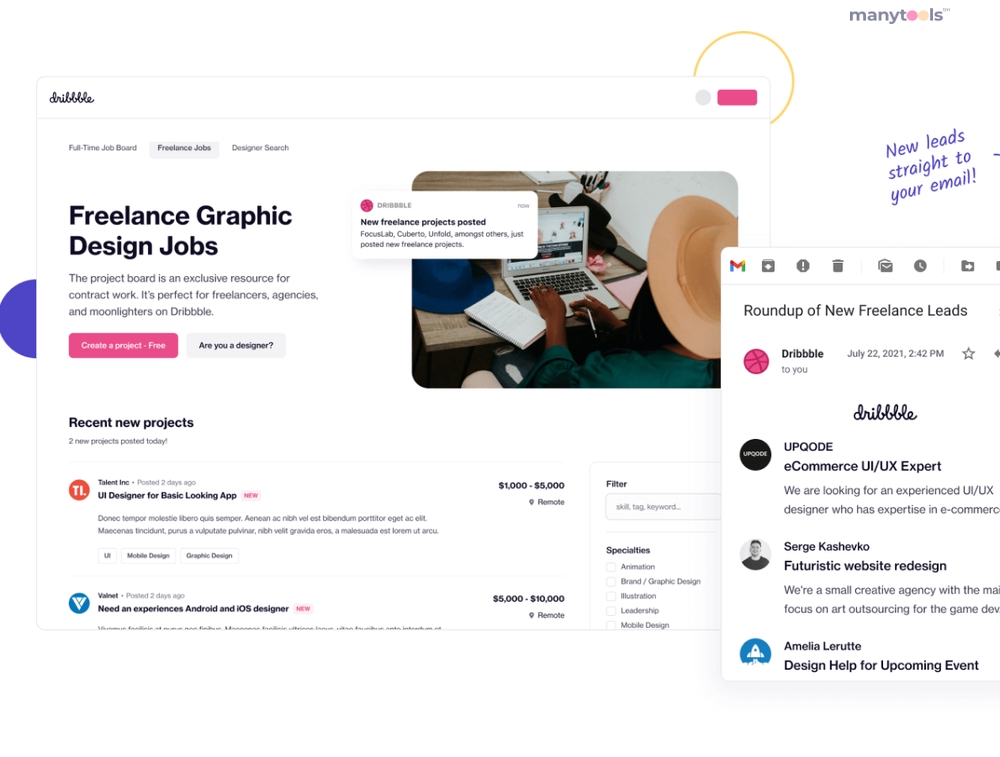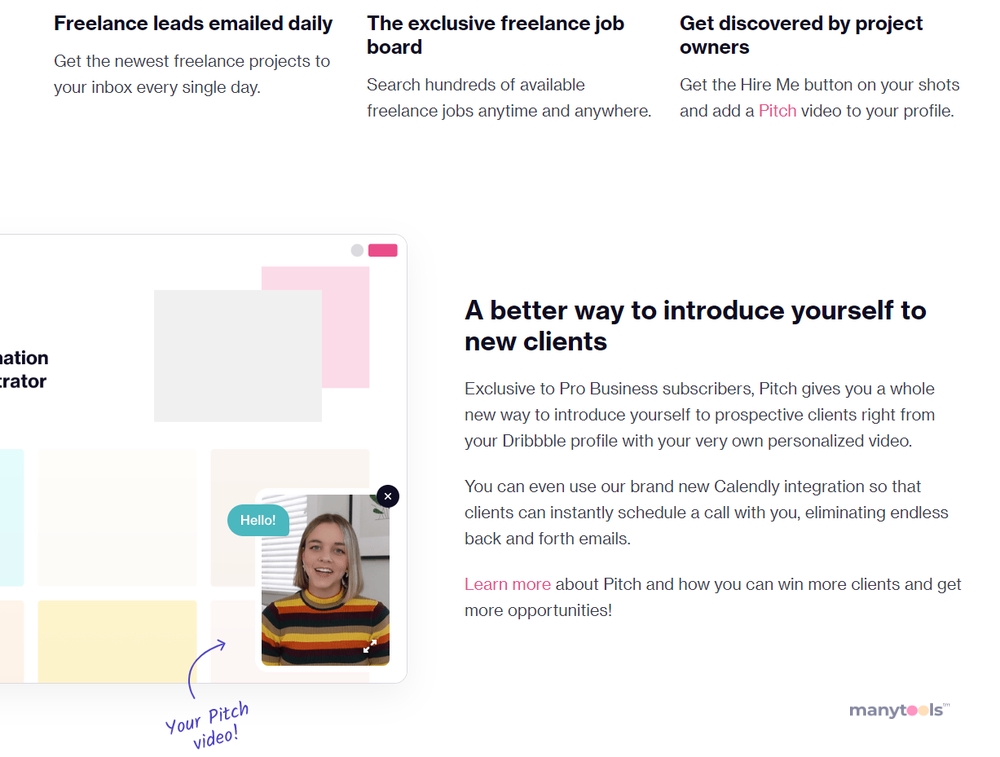 Meet Dribbble, your gateway to the world's top designers and creative professionals. With an impressive portfolio of work from the world's leading designers, Dribbble is not just a tool, but a whole universe of inspiration, feedback, and connection.
Discover Top Designers and Creatives
Dribbble is not just another portfolio website. It is a platform where the cream of the design world gather to showcase their work, gain inspiration, and connect with like-minded professionals. Whether you're a developer looking for a unique design, or a designer seeking inspiration, Dribbble is your go-to resource.
Explore the World's Leading Design Portfolios
Dive into an ocean of creativity with Dribbble's extensive range of design portfolios. From graphic design to web design, product design to branding, the breadth and depth of portfolios on Dribbble are unmatched. Every visit to this platform is an opportunity to explore and learn from the world's leading design portfolios.
Connect with Designers Worldwide
With Dribbble, borders, and boundaries cease to exist. You can connect and collaborate with designers from across the globe. It's a thriving community where you can share your ideas, get feedback, and learn from the best in the business. So, whether you're in New York or New Delhi, Dribbble brings the world's best designers to your screen.
Land Your Dream Design Job
Dribbble is not just about inspiration and connection; it's also about opportunities. With a vast network of designers and companies, Dribbble is a great platform to land your dream design job. Browse through the job listings, apply with your portfolio, and get ready to make your mark in the design world.
Dribbble for Businesses
Businesses can also leverage Dribbble to find the perfect design professional for their projects. With a simple search, you can access a plethora of design portfolios and connect with professionals who fit your project requirements.
A Treasure Trove of Design Inspiration
In the world of design, inspiration is key. And with Dribbble, you have access to an endless stream of it. Explore the work of top designers, learn from their techniques, draw inspiration from their creativity, and bring your own designs to life.
Final Thoughts
Dribbble is more than a tool; it's a platform, a community, and a treasure trove of design inspiration. Whether you're a designer, a developer, or a business, Dribbble has something to offer you. So, step into the world of Dribbble, and let the creative journey begin.
Other Tools Like
Dribbble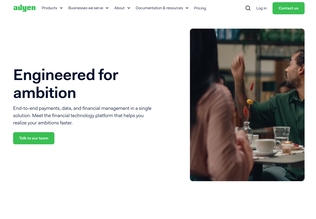 Adyen
adyen.com
Paid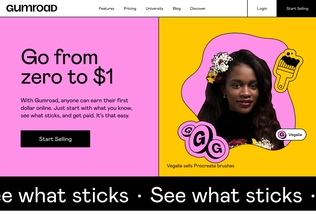 Gumroad
gumroad.com
Paid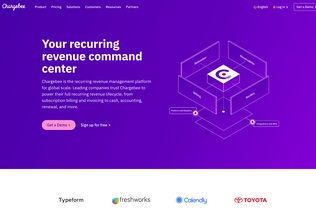 Chargebee
chargebee.com
Trial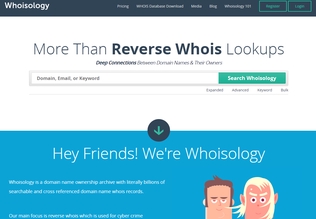 Whoisology
whoisology.com
Trial
Comments