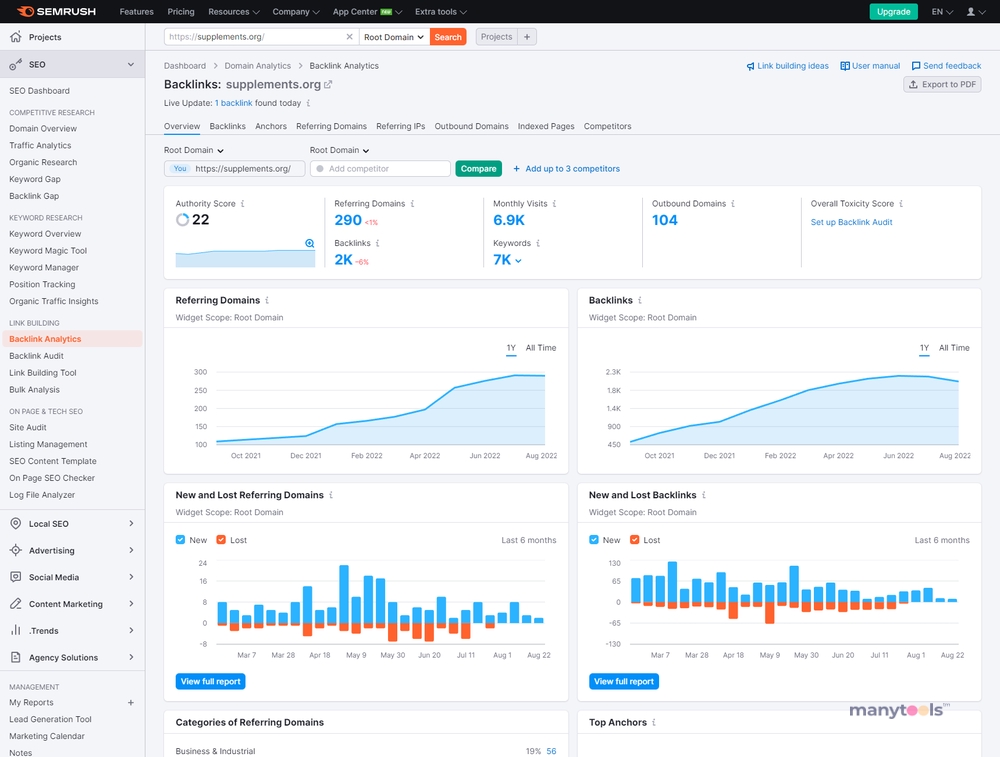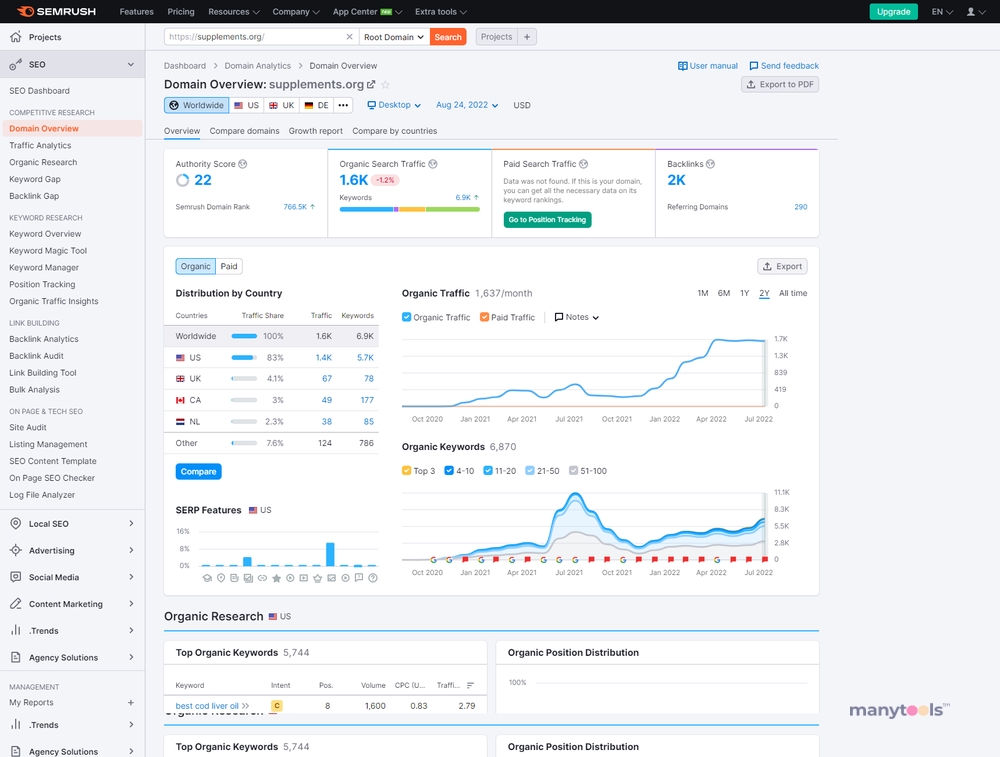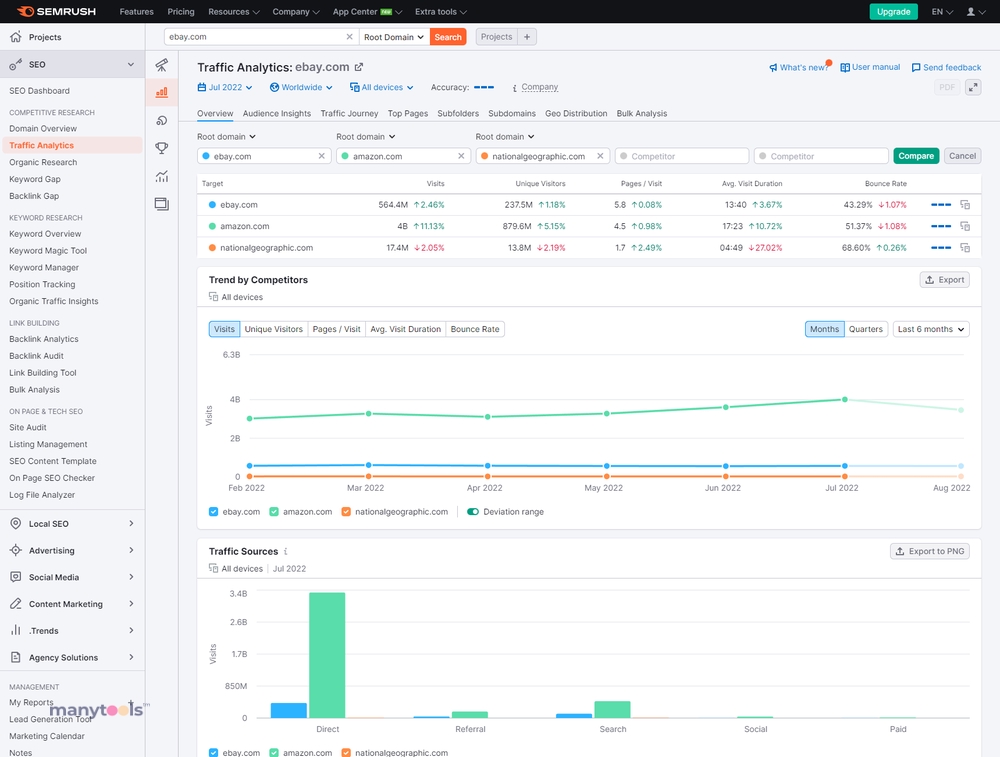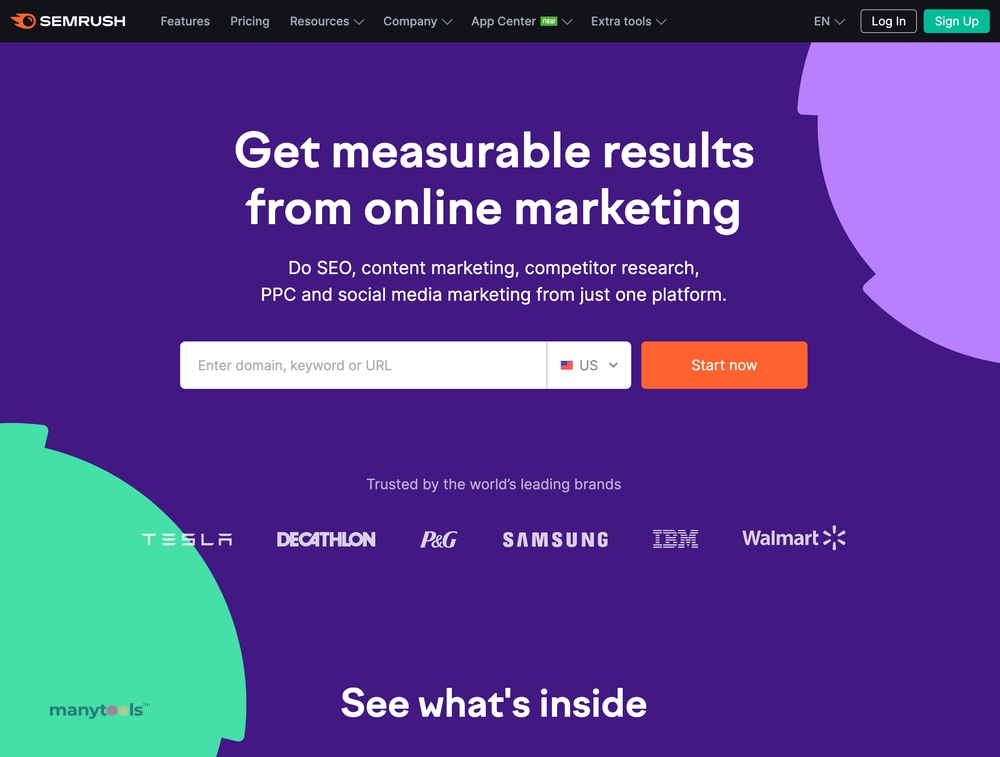 Unleashing the Power of Semrush
Semrush is an all-encompassing online marketing toolkit that can make online marketing tasks a breeze. This platform is designed to turn the algorithm into an ally, offering a suite of over 55 tools to cater to every online marketing need.
Your SEO Best Friend
Semrush is a powerhouse for SEO, offering various features that help businesses rank higher in search results. From keyword research, site audits, position tracking to backlink analysis, Semrush has got you covered. It's like having a personal SEO expert at your disposal.
PPC Like a Pro
Running pay-per-click campaigns can be a daunting task. But with Semrush, PPC becomes simpler and more efficient. It provides keyword and ad research, competitive analysis, and more. This means you can create more targeted and cost-effective campaigns.
Content and Social Media Simplified
Creating engaging content and managing social media channels is key to online success. Semrush offers tools for social media scheduling, tracking, and analytics. It also helps in content creation and optimization, making it a boon for content creators and social media managers.
Competitive Research for an Edge
Staying ahead of the competition is crucial. Semrush provides deep insights into competitors' strategies in organic and paid search, link building, and display advertising. This means you can stay one step ahead and carve out your unique space in the market.
Data Analysis for Informed Decisions
Data-driven decisions are the backbone of a successful marketing strategy. Semrush offers robust analytics and reporting tools that provide valuable insights into your website's performance. From traffic analytics to market explorer, it provides a wealth of data at your fingertips.
Results that Matter
The beauty of Semrush lies in its focus on delivering measurable results. Whether it's improving your website's SEO, running effective PPC campaigns, creating engaging content, or outperforming competitors, Semrush is designed to help you achieve your online marketing goals.
In conclusion, Semrush is an extraordinary tool that simplifies and enhances online marketing efforts. It's a comprehensive, user-friendly platform that can truly make online marketing easy and effective. Give Semrush a try and watch your digital success soar.
Semrush Review: Details, Features & Pricing
Semrush boasts a range of industry-leading features, supported by an extensive index of keywords, backlinks, and ad copy, making it one of the most popular and trusted marketing tools available. As a longtime user who's been paying for Semrush for almost a decade, I frequently rely on it to assess my site's SEO health and rankings, as well as conduct competitor research.
Although I don't use many of their PPC features and often overlook some of their other tools (such as their link-building feature), I still find enough value in the 10-15% of Semrush's offerings to justify my monthly subscription. If you're not heavily invested in SEO or PPC, you may not derive as much value from the tool. However, if search engine marketing is a significant component of your marketing strategy, I highly recommend Semrush.
Semrush Review 2023 — My Experience After 2 Years Of Use
Based on my experience with Semrush, I can confidently say it lives up to its reputation. It offers a comprehensive suite of SEO tools, including competitor analysis, keyword research, backlink analysis, and site audits. Additionally, Semrush provides a solid set of paid ads and PPC modules, allowing users to elevate both their organic and paid search strategies. In summary, Semrush caters well to small and medium-sized businesses such as bloggers, freelancers, affiliate marketers, content strategists, content marketers, SEO professionals, and agencies. However, one drawback of Semrush is its attempt to be a jack-of-all-trades by incorporating SEO, social media, SEM, PPC, content marketing, and more. I would suggest that Semrush focus on its core strength, which is its SEO tools, rather than trying to cover every aspect of digital marketing.
Semrush Review (2023) — All the Pros and Cons
Semrush is an exceptional SEO tool that provides essential data for a successful SEO project. Its most notable features are the link building and site auditing tools—the former offers an efficient 'CRM' style approach for creating backlinks, while the latter presents a simple checklist for enhancing technical and on-page SEO. The 'search intent' feature in Semrush is also worth highlighting, as it helps identify target keywords with the highest potential for sales and conversions, allowing users to focus on creating relevant content. However, there are some drawbacks to consider. Semrush only offers data for Google as a search engine; each account comes with a single user account (or 'seat'); and several crucial features are only available within a limited number of concurrent 'projects.'
Other Tools Like
Semrush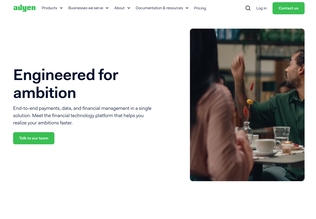 Adyen
adyen.com
Paid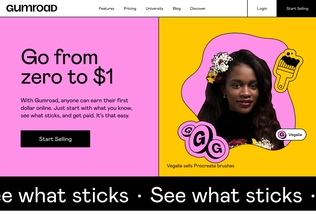 Gumroad
gumroad.com
Paid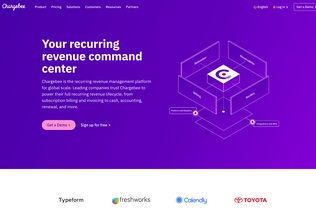 Chargebee
chargebee.com
Trial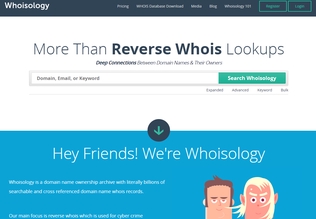 Whoisology
whoisology.com
Trial
Comments