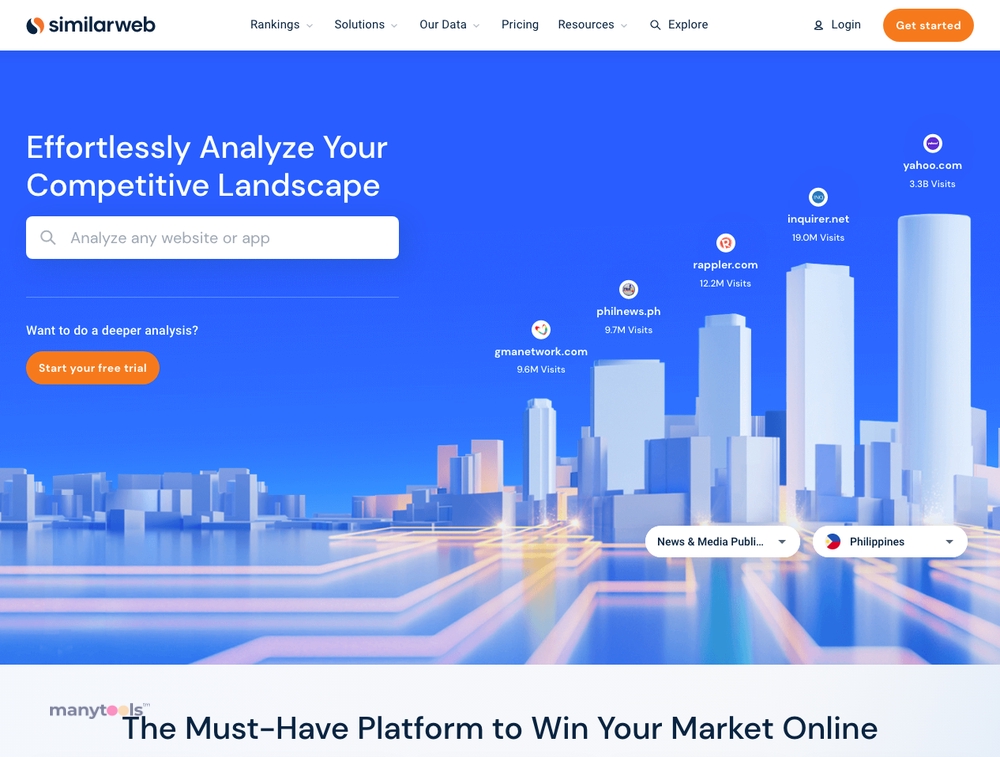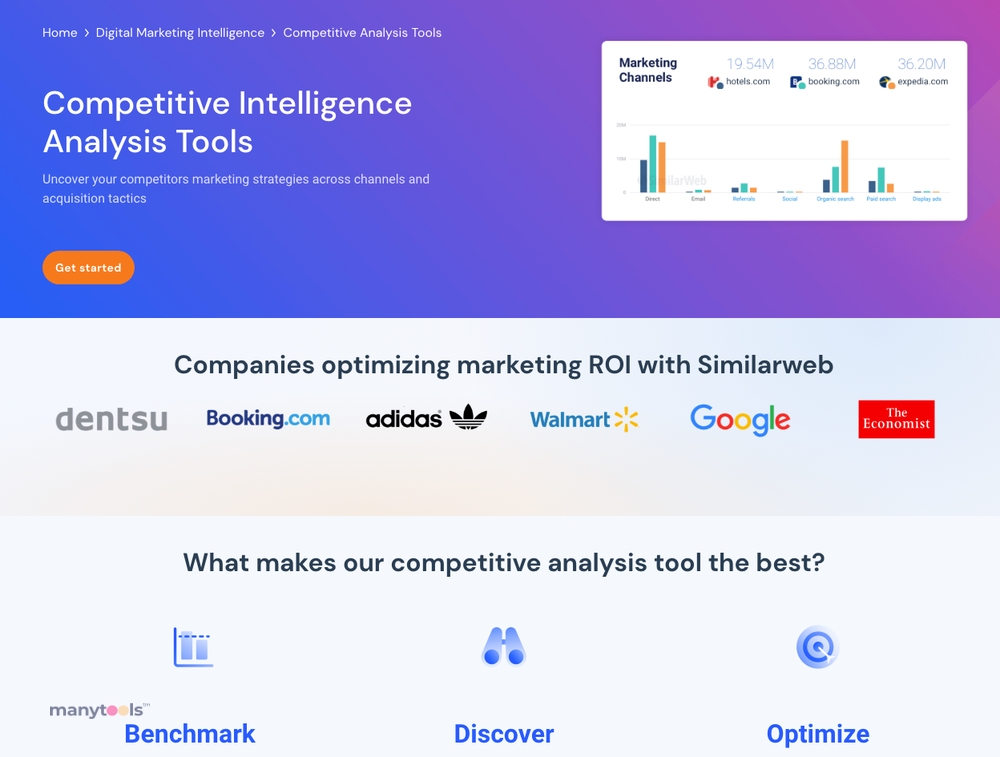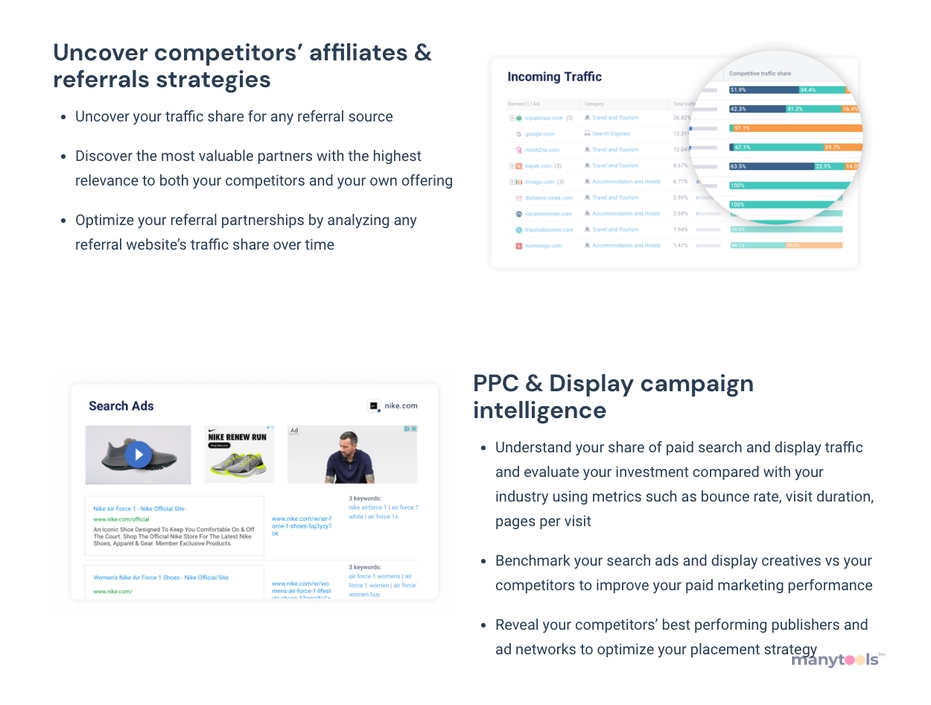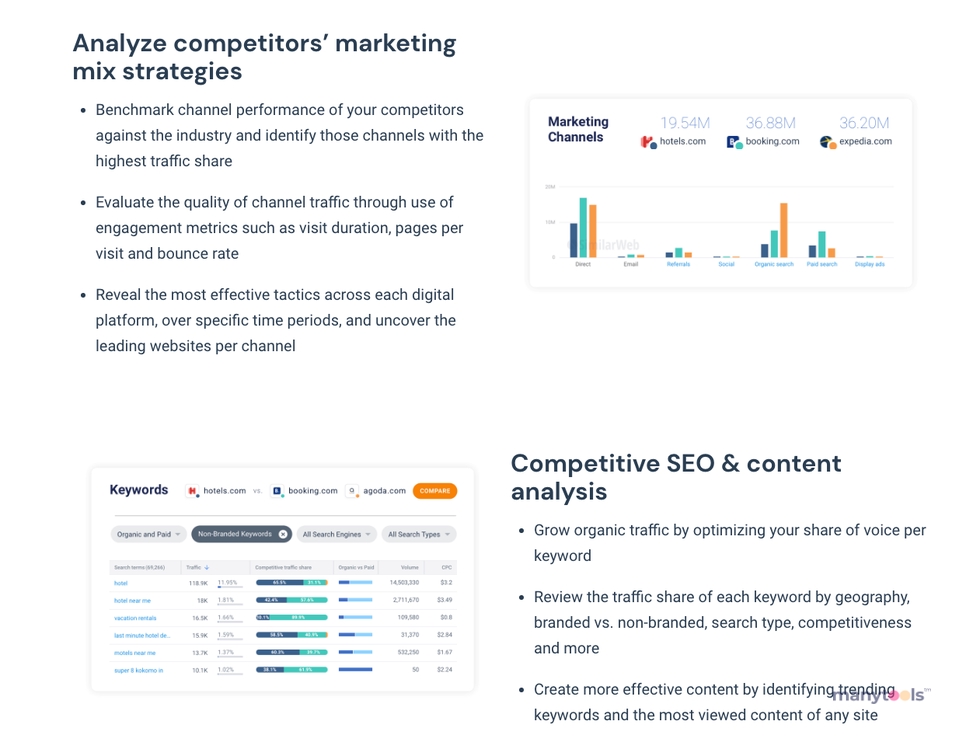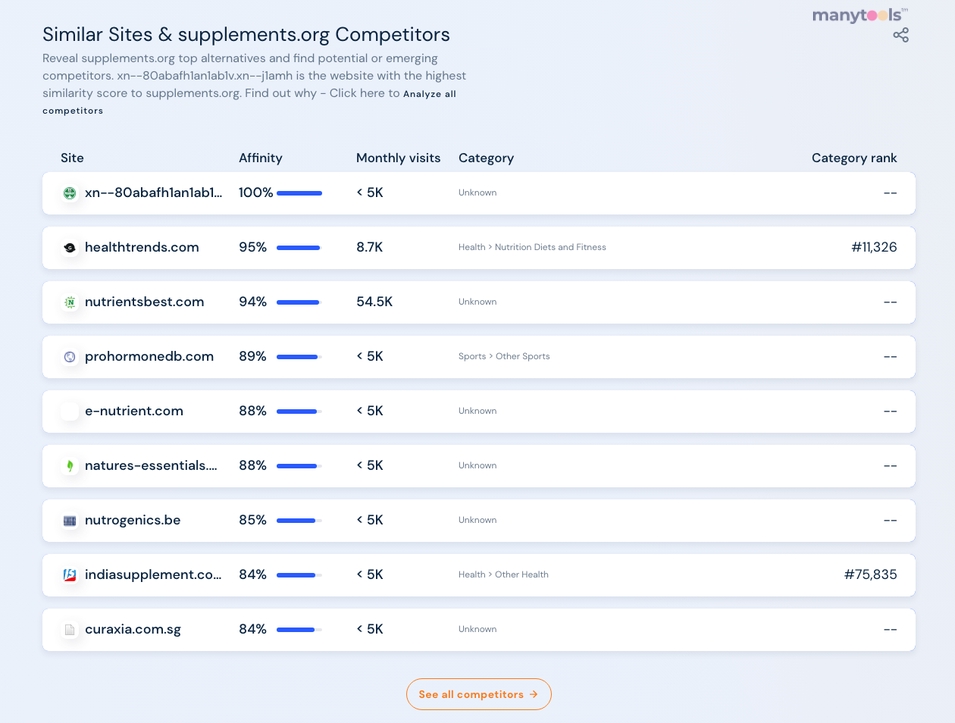 Introducing SimilarWeb - A Gateway to Digital Insight
SimilarWeb is a tool that's more than just a digital compass. It's a window into the world of web analytics and market intelligence, providing valuable insights that help businesses grow and thrive online.
Unveiling Digital Landscapes
For those who are navigating the digital landscape, SimilarWeb is a beacon guiding their way. It's a platform that gives businesses the power to dive deep into the world of web analytics. It's all about understanding the competition, grasping market trends, and exploring new opportunities.
The Power of Competitive Intelligence
With SimilarWeb, companies can peek into their competitors' digital strategies. It offers a comprehensive view of their competitors' traffic sources, marketing strategies, audience engagement, and content performance. It's an essential tool for marketers and strategists looking to gain a competitive edge.
Insights into Market Trends
SimilarWeb is not just about competitive intelligence. It's also a powerful tool for uncovering market trends. With its vast data repository, it can provide insights into industry-wide trends, helping businesses stay ahead of the curve and adapt to changing market dynamics.
Boosting SEO Strategy
For SEO professionals, SimilarWeb is a goldmine. It offers invaluable insights into keyword performance, backlinks, and other critical SEO factors. It's a tool that can help improve search engine rankings and enhance online visibility.
A Content Creator's Dream
Content creators will find SimilarWeb to be an indispensable tool. It helps them understand what kind of content resonates with their audience, which topics are trending, and how their content is performing compared to their competitors.
The Value of SimilarWeb
In a digital world that's continually evolving, SimilarWeb offers a steady hand. It helps businesses navigate the online world with confidence, using data-driven insights to guide their strategies. It's a tool that adds value to any digital professional's toolkit, be it a developer, designer, SEO guru, webmaster, affiliate marketer, growth hacker, data analyst, or content creator.
When it comes to web analytics and market intelligence, SimilarWeb is a tool that stands out. It's not just about data; it's about insights that can drive growth and success in the digital world. It's a tool that every digital professional should consider exploring.


Similarweb review 2022: Taking over from Alexa & beyond
SimilarWeb is an indispensable tool for website owners and digital marketers, as it enables you to comprehend the strategies employed by successful businesses and compare your company's performance through competitive intelligence. The primary hurdle in using SimilarWeb is its cost. However, if your company can comfortably afford SimilarWeb's annual plans, it is a worthwhile investment, as it unlocks numerous growth and investment opportunities within your industry and beyond.
Similarweb Review: What This Heavy-Duty Platform Offers
Similarweb offers a wealth of features, including extensive research and digital marketing intelligence, allowing you to gain a clear understanding of your industry landscape. More specifically, it enables you to compare your website to your competitors, providing insights into your strengths and areas for improvement. Online marketers can also use Similarweb to identify traffic-driving keywords, referral opportunities, ad network performance, and much more. On another note, salespeople and sales teams should be aware that over 100,000 sales professionals currently use Similarweb to discover prospects and maintain existing business relationships. In terms of sales, the ability to target specific audiences for better lead quality significantly increases the chances of achieving desired sales results. Lastly, investors can leverage Similarweb to make informed decisions based on a company's financials and digital presence. Plus, it allows them to find and monitor numerous potential investments through an easy-to-navigate dashboard.
Other Tools Like
SimilarWeb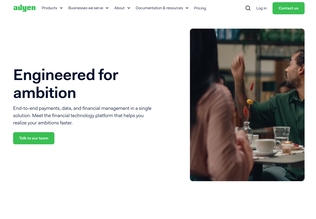 Adyen
adyen.com
Paid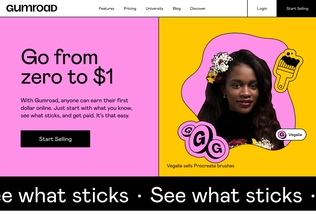 Gumroad
gumroad.com
Paid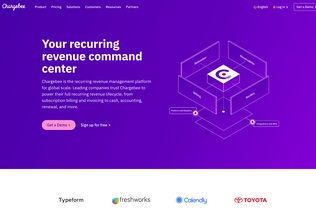 Chargebee
chargebee.com
Trial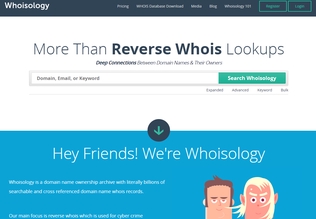 Whoisology
whoisology.com
Trial
Comments