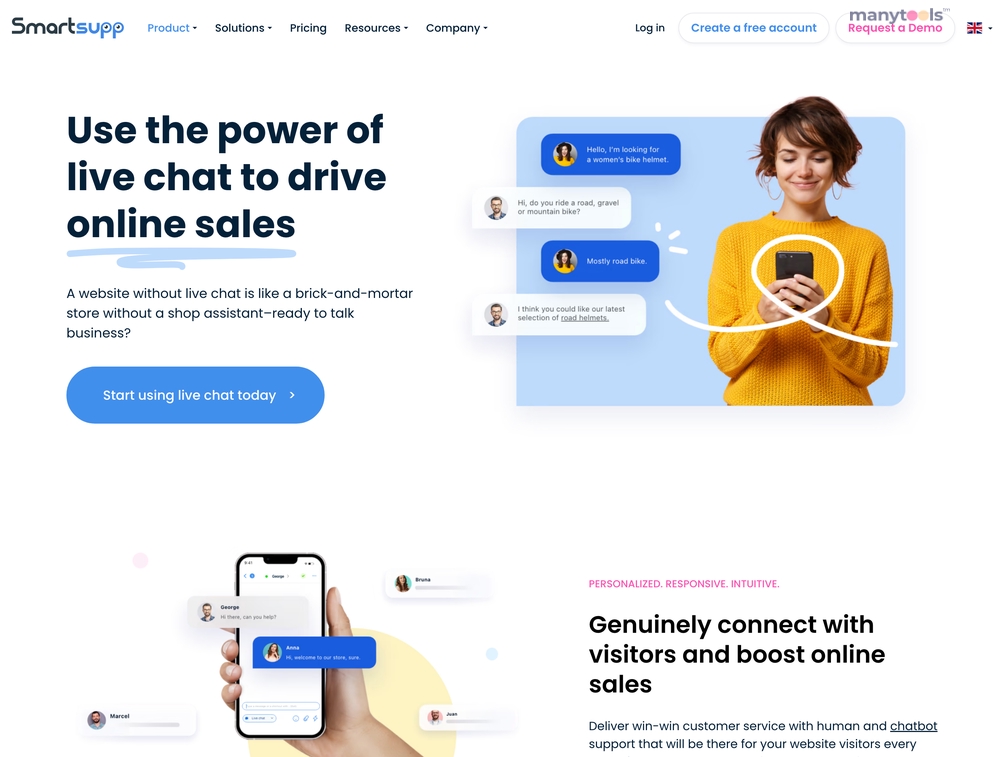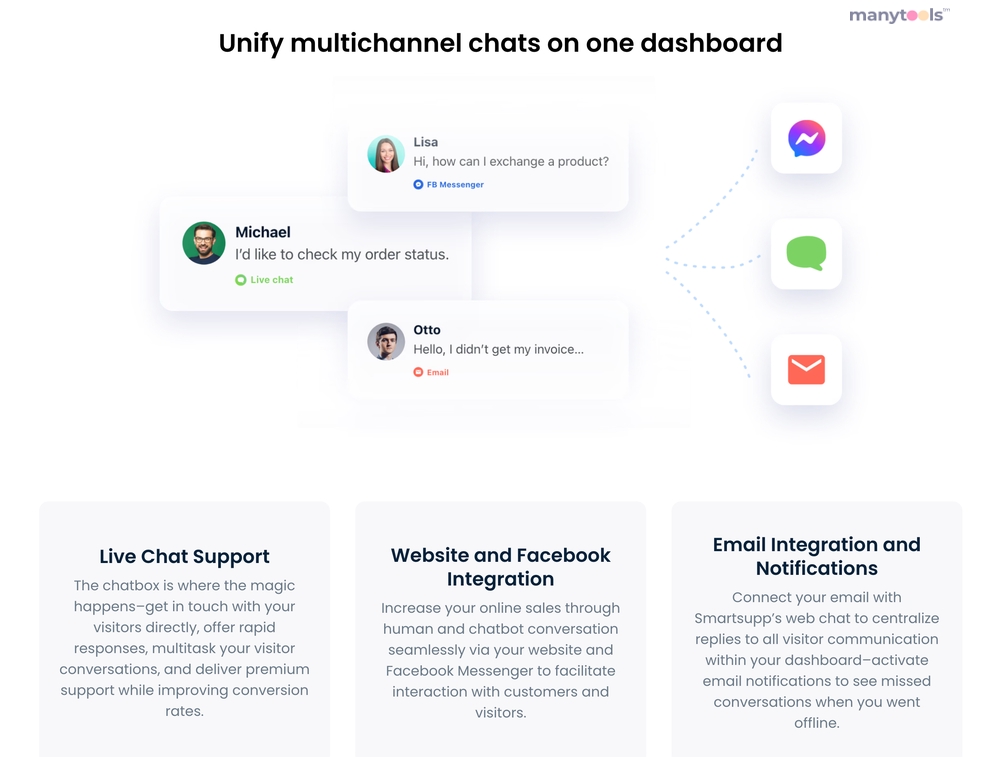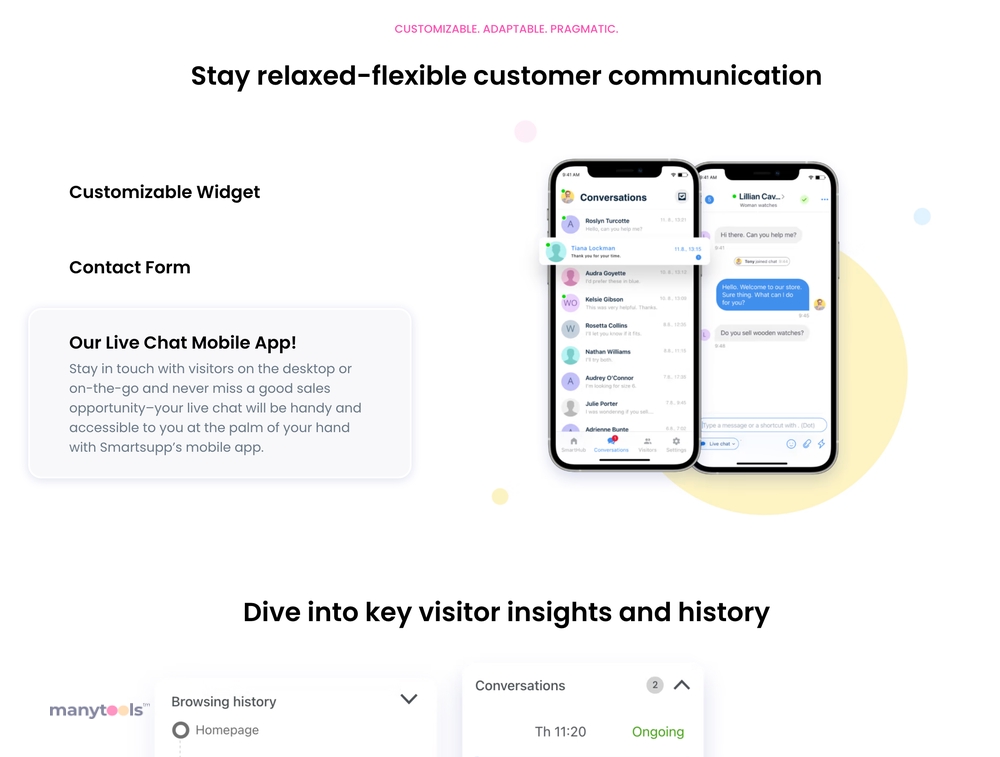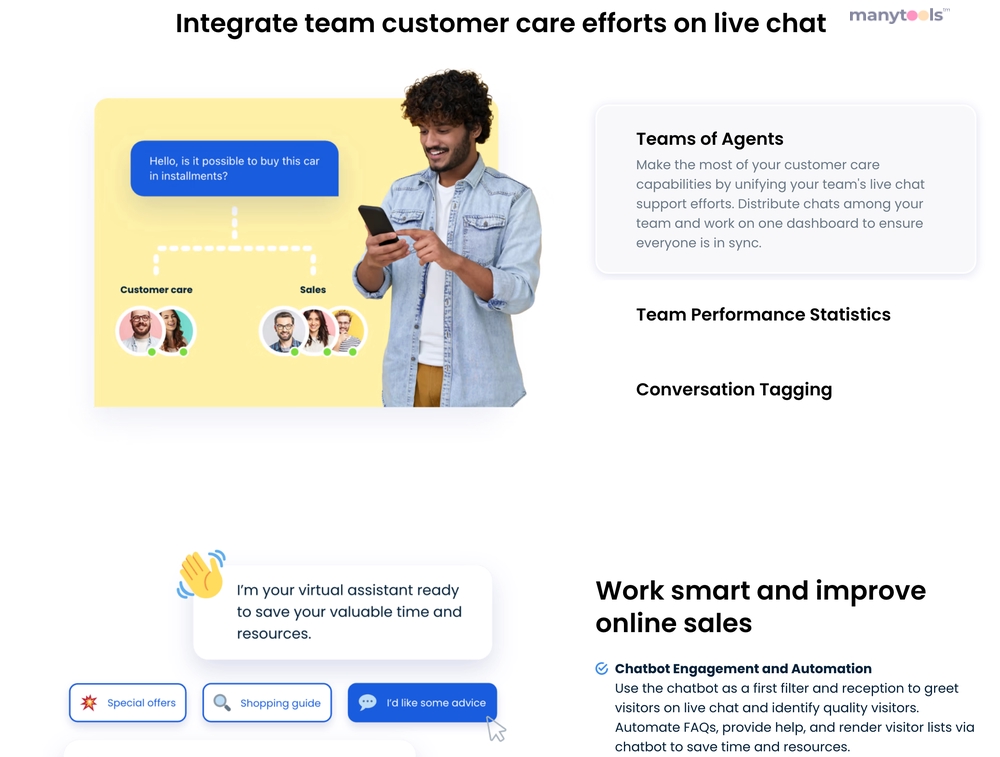 Introducing SmartSupp, Your Personal Online Shopping Assistant
SmartSupp is not just another chatbot. It's a tool that breathes life into your digital interactions, designed to convert casual webshop visitors into loyal customers. This online shopping assistant is a revolution in e-commerce, driving sales through conversational engagement.
Engage, Convert, and Retain Customers with SmartSupp
SmartSupp excels at offering personalized assistance to online shoppers, answering their queries, and making product recommendations. This tool acts as a bridge between your business and its potential customers, fostering relationships that convert one-time visitors into loyal clients. It's more than just a chatbot; it's your dedicated online sales driver.
SmartSupp: A Tool for the Modern Webmaster
Are you a webmaster, developer, or a digital professional looking to boost your online sales? SmartSupp is your solution. It's not just a tool, but a strategy to enhance user experience and satisfaction. With SmartSupp, you can deliver a highly personalized experience to your online visitors, making them feel valued and appreciated.
Chatbots, Lead Gen, AI: A Comprehensive Package
SmartSupp is a one-stop solution for all your online customer engagement needs. The tool offers live chat, AI chatbots, and lead generation features. It's like having a dedicated sales team at your disposal, ready to engage with your online visitors anytime, anywhere.
Boosting Online Sales Through Conversations
SmartSupp understands the power of conversation in driving sales. It's designed to engage shoppers in meaningful dialogues, answering their queries, and guiding them through their purchase journey. It's not just about selling, but about creating a fulfilling shopping experience that leaves your customers satisfied and eager to return.
SmartSupp: A Game Changer for Online Sales
With its versatile features and user-centric approach, SmartSupp is revolutionizing the way businesses sell online. It's a tool that understands the nuances of online sales, utilizing the power of conversation to turn potential customers into loyal patrons.
The Verdict on SmartSupp
In an era where customer experience is the key to successful online sales, SmartSupp emerges as a winner. It's a tool that every digital professional must have in their arsenal to ensure a seamless and engaging shopping experience for their customers. With SmartSupp, driving online sales is not just a goal, but a reality.
SmartSupp is your personal online shopping assistant, ready to drive your online sales through engaging and meaningful conversations. It's a tool that every digital professional must explore to turbocharge their online sales and customer engagement strategies.
Other Tools Like
SmartSupp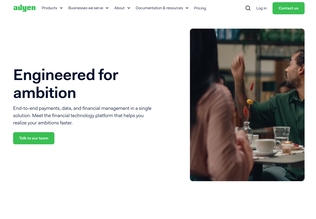 Adyen
adyen.com
Paid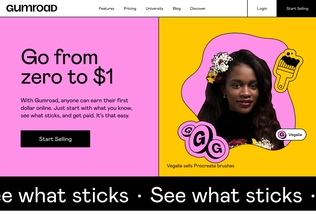 Gumroad
gumroad.com
Paid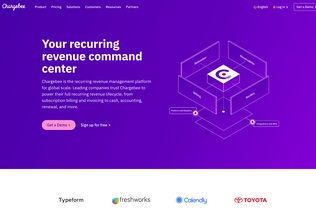 Chargebee
chargebee.com
Trial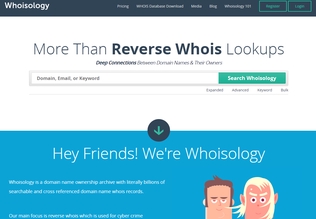 Whoisology
whoisology.com
Trial
Comments