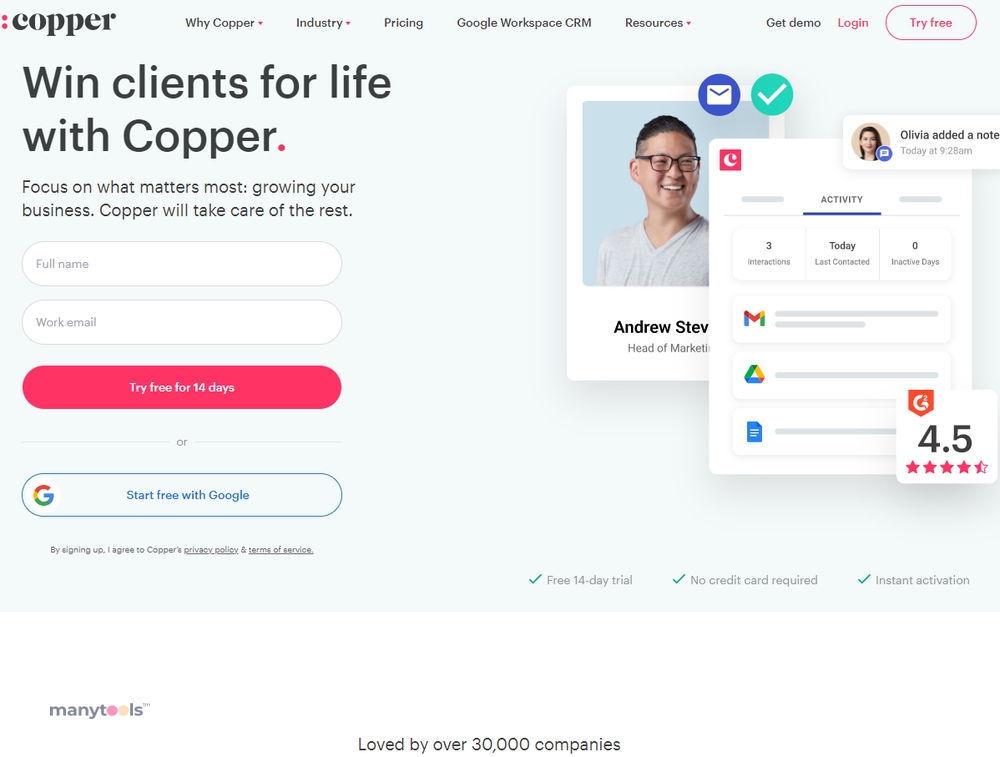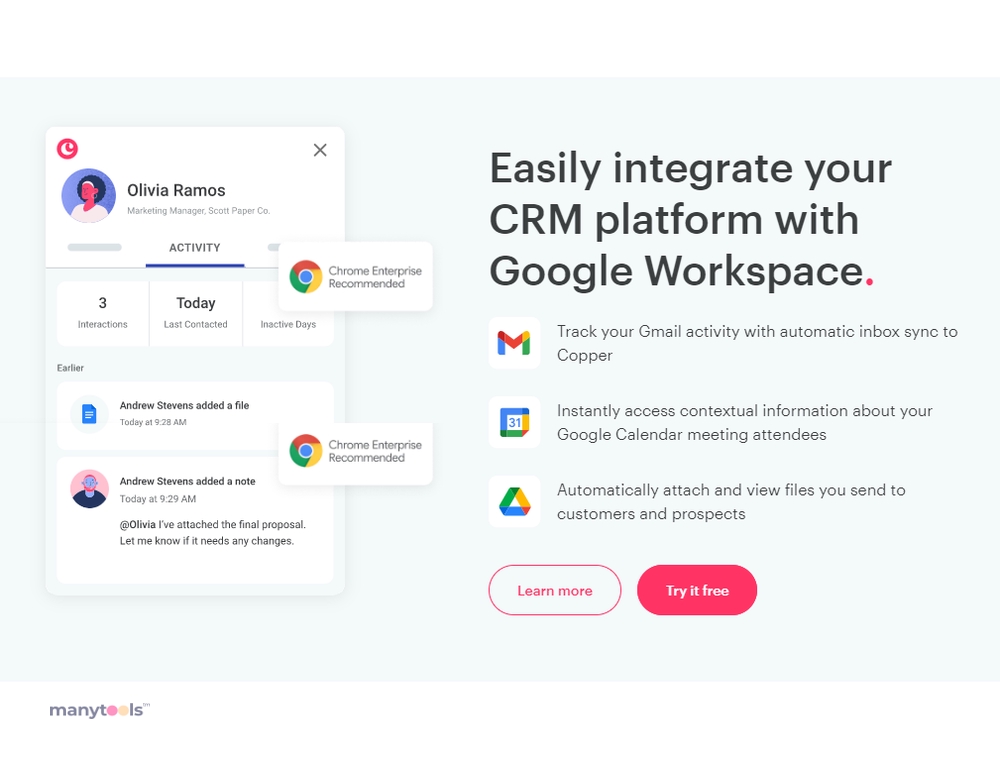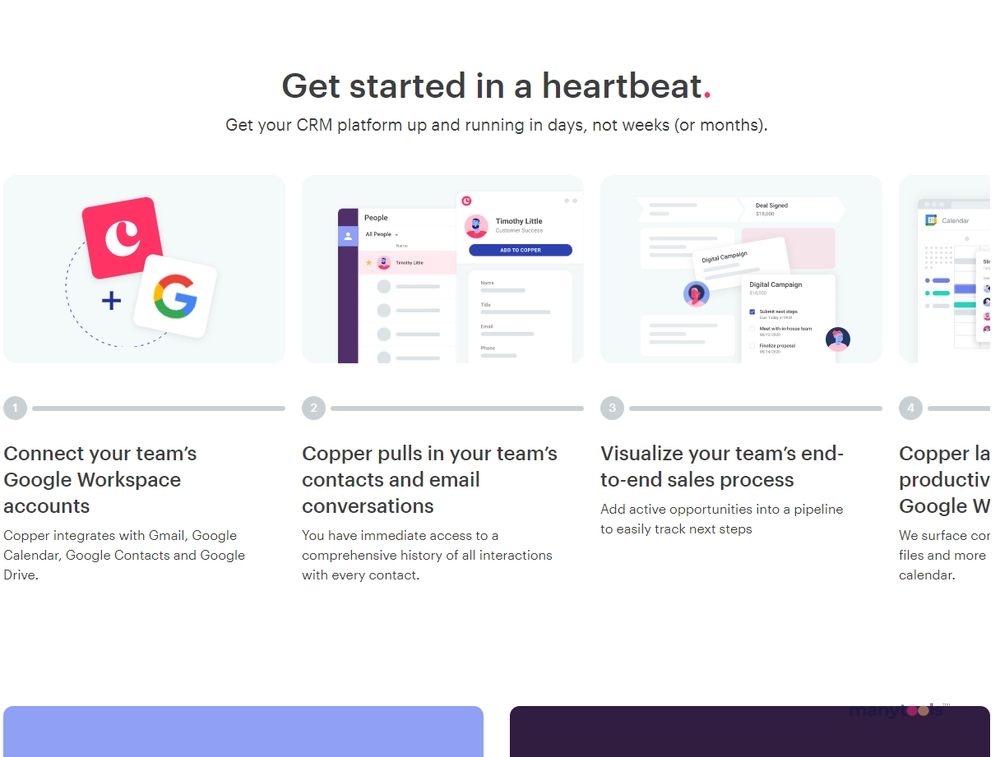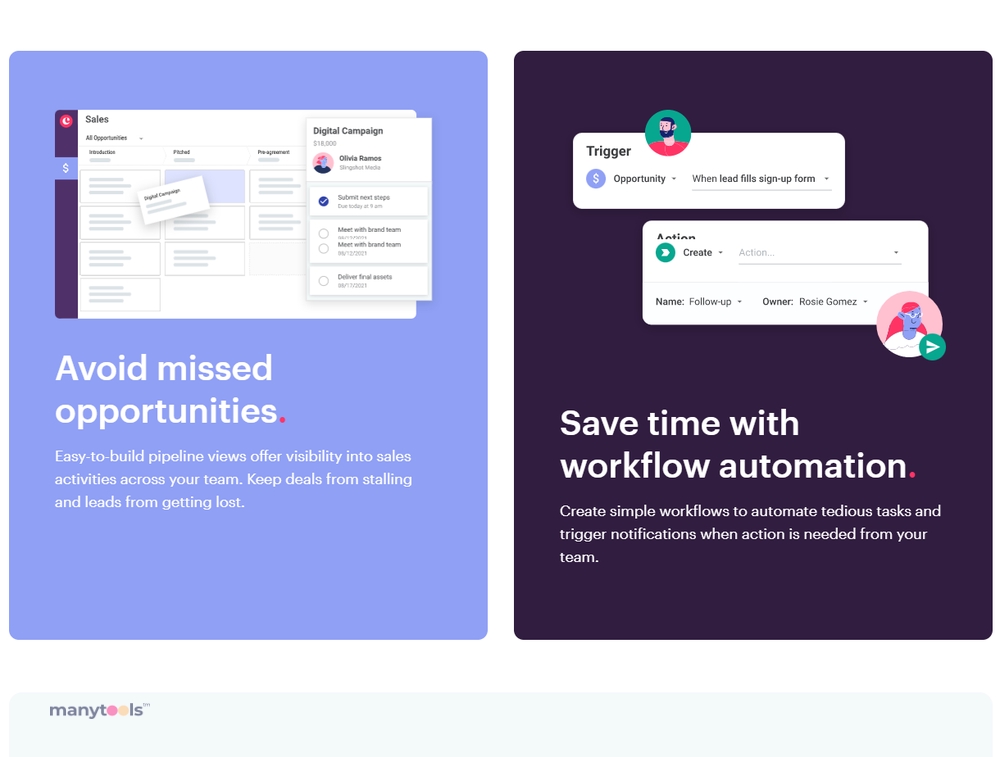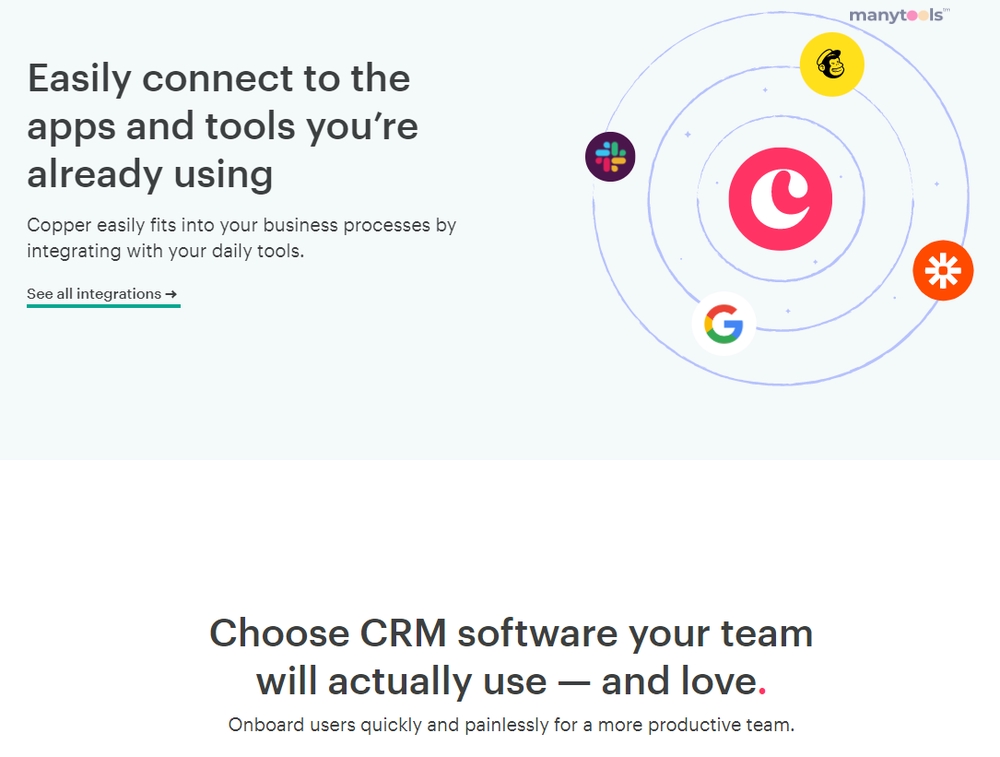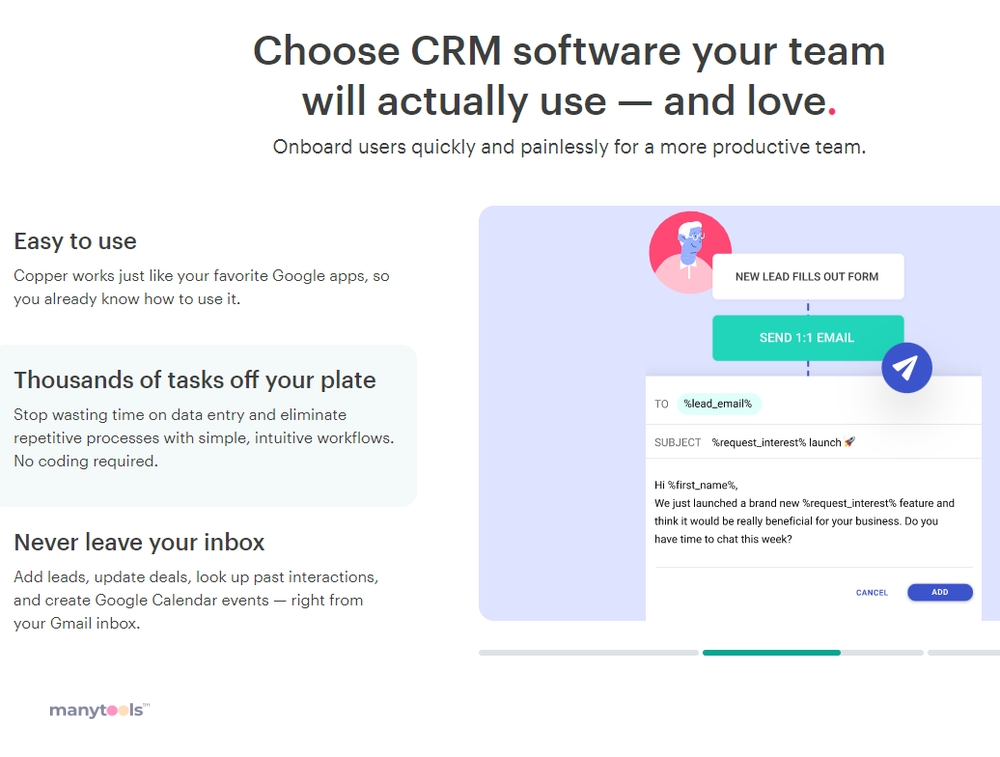 Creating meaningful customer relationships is at the heart of every successful business and Copper CRM software solutions is here to help you achieve that. With a host of innovative features and an intuitive interface, Copper is designed to help businesses of all sizes build stronger customer relationships.
Comprehensive CRM Solutions
Copper offers a full suite of Customer Relationship Management (CRM) tools that are designed to help you win clients for life. From tracking leads and managing customer contacts to analyzing sales data, Copper provides a one-stop solution for all your CRM needs.
Seamless Integration
Copper's software solutions integrate seamlessly with your existing systems and applications. Whether you're using Gmail, Slack, or any other productivity tool, Copper ensures that your workflow is uninterrupted and your team stays in sync.
Designed For Ease Of Use
One of the standout features of Copper is its user-friendly design. The intuitive interface makes it easy for everyone on your team to navigate through the system, even if they're not tech-savvy. With Copper, you can focus on what you do best - building strong customer relationships.
Robust Data Analysis
Copper provides robust data analysis tools that make it easy to track and evaluate your customer relationships. These tools give you insights into your customers' behavior, helping you make data-driven decisions that can boost your business.
Proactive Customer Support
Copper understands the importance of reliable customer support. They are committed to providing proactive and responsive support to ensure that any issues you might encounter are addressed promptly.
Try Copper Today
Copper is confident in the value they provide and encourages potential users to try their CRM software solutions. Experience firsthand how Copper can help your business build stronger customer relationships.
In Summary
Overall, Copper CRM software solutions offer a comprehensive suite of tools designed to help businesses build and maintain strong customer relationships. From seamless integration with existing systems to robust data analysis capabilities and proactive customer support, Copper is a reliable partner for any business looking to enhance their CRM strategies.
Copper CRM Review
16 Aug 2022
Exhausted from searching for a straightforward CRM tool that flawlessly integrates with Google Workspace? Copper is a CRM solution renowned for its automation, simplicity, and seamless compatibility with Google Workspace. While it may not tick every box in terms of CRM expectations compared to competitors like HubSpot and Salesforce, Copper CRM has proven to be the optimal choice for a specific clientele: Businesses heavily reliant on Google that prioritize simplicity.
Copper CRM Review 2023 (Are the Pros & Cons Worth the Pricing?)
27 Dec 2021
Do you mainly use Gmail to communicate with clients? If so, Copper may be the ideal solution for you. If you're a Google-centric business seeking a user-friendly, automation-focused CRM tool, Copper is the perfect match. For those seeking comprehensive email integration, lead management, and workflow automation within a straightforward interface at an affordable price, Copper is an excellent choice for your team. However, if you rely on an email service other than Gmail and aren't concerned with Google Workspace apps and tools, Copper may not be what you're looking for. Copper offers a 14-day free trial that grants access to all features included in the Professional plan. It's worth testing the software to determine if it's the right fit for your needs.
Copper CRM Review: Is It Right for Your Business in 2023?
05 Dec 2022
Copper CRM comes highly recommended as a customer relationship management (CRM) software platform for those utilizing Google Workspace. Additionally, it is one of our top choices for operational and commercial real estate CRMs. Copper excels in certain aspects, particularly in terms of its user-friendliness and expert rating, as it is considered highly intuitive and simple to use by both our team and current Copper users. On the other hand, Copper received a lower score in customer service due to its limited support availability, which is restricted to business hours, and the absence of phone support. Moreover, we gave a lower rating to its specialized features, as although Copper offers advanced functionalities, they are mainly accessible through the more expensive plans.
Other Tools Like
Copper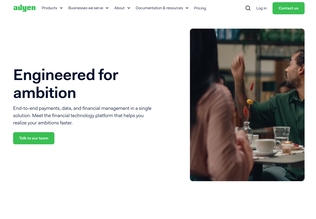 Adyen
adyen.com
Paid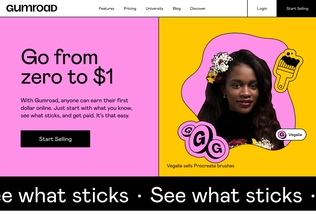 Gumroad
gumroad.com
Paid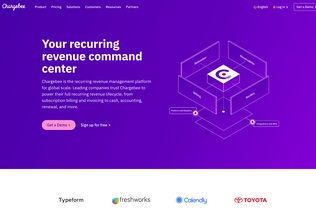 Chargebee
chargebee.com
Trial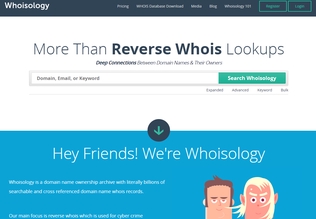 Whoisology
whoisology.com
Trial
Comments