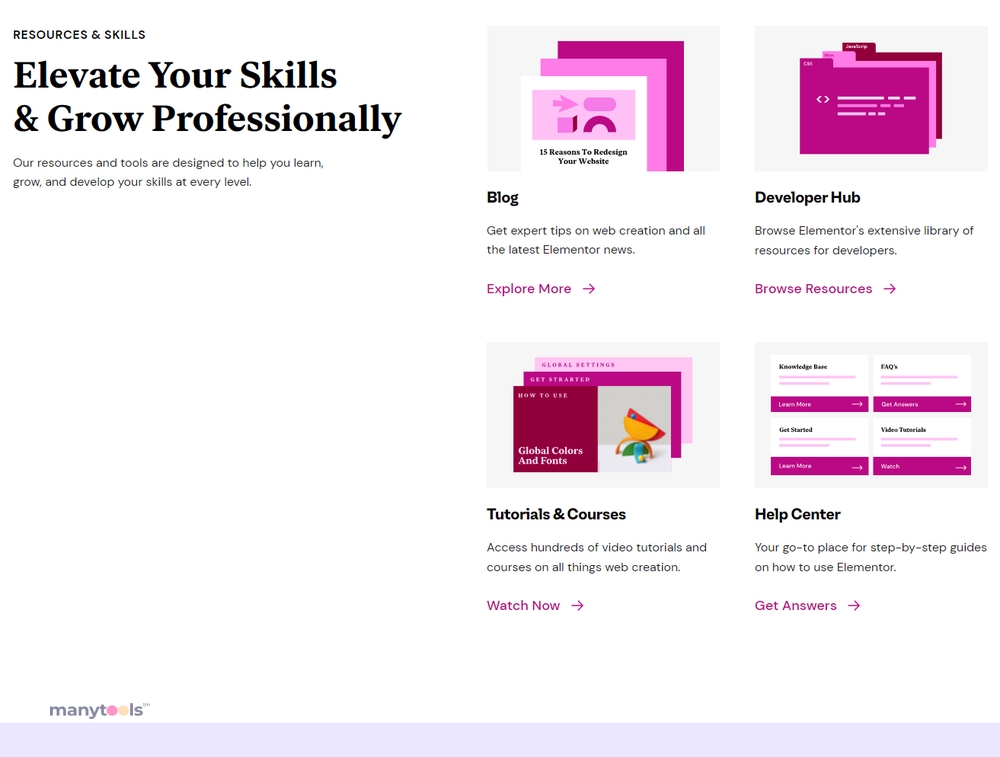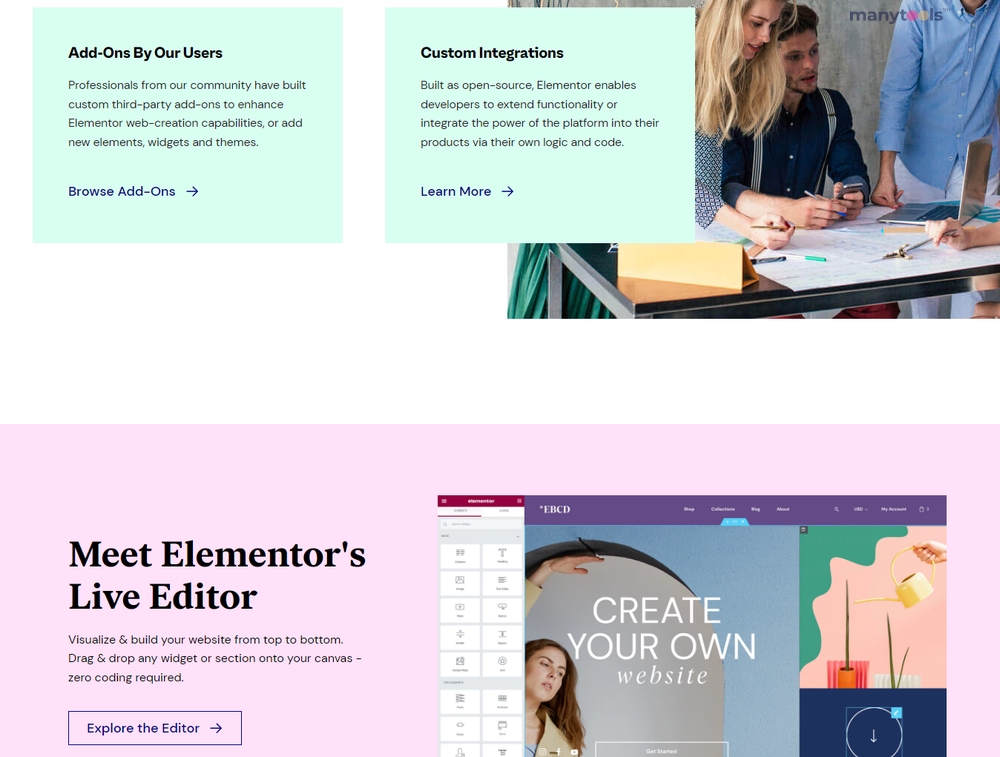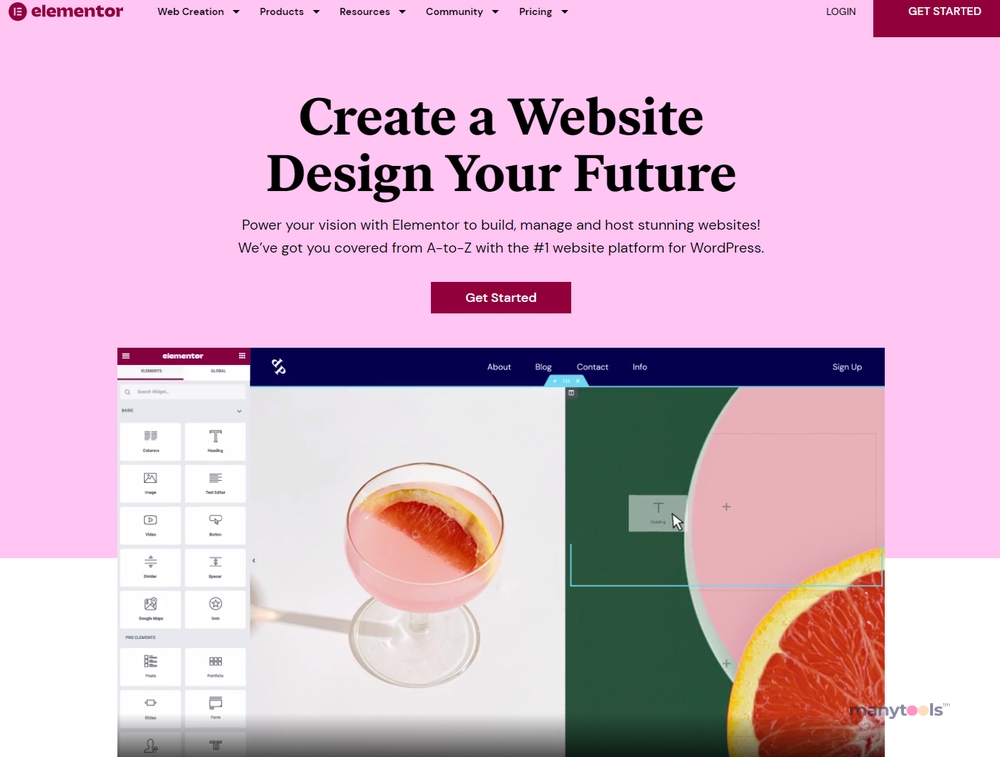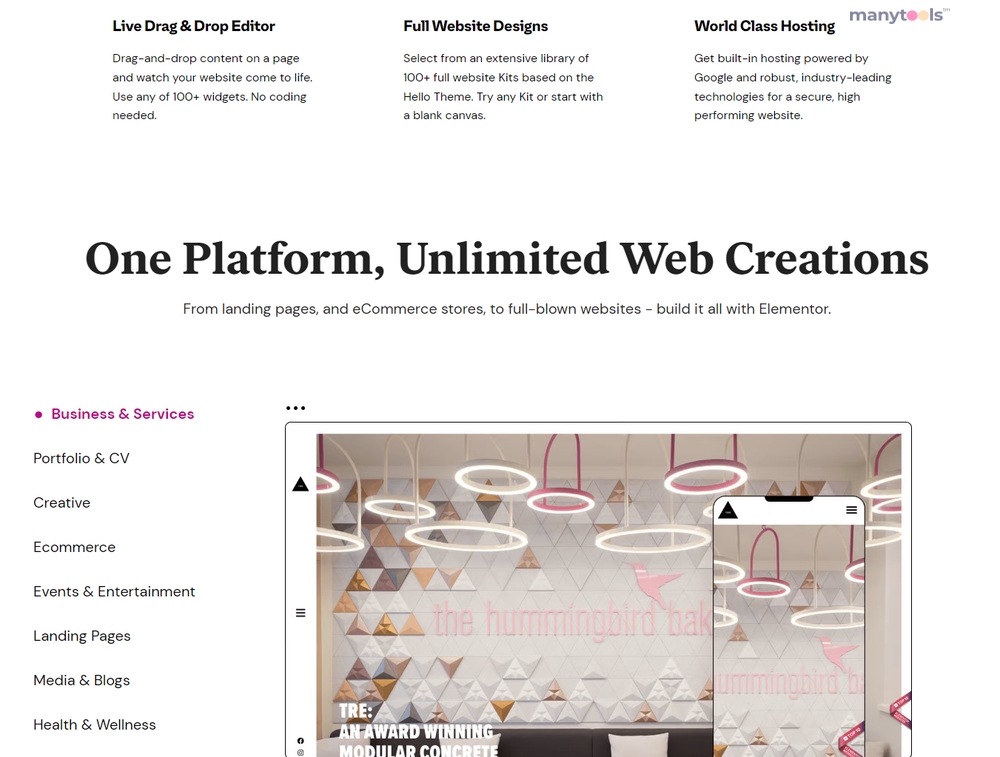 Elementor - Empowering WordPress Website Creation
Elementor is a game-changing WordPress website builder that has made its mark in the digital world. With more than 5 million active installs, it's a favorite among web creators looking to build professional websites and level up their skills.
The Magic of Elementor
Elementor is a feature-packed website builder that allows you to design your future with an array of powerful tools. With its free version, you can start building your dream website right away. It offers a user-friendly, intuitive interface that even beginners can navigate with ease.
The Design Capabilities
Its design capabilities are where Elementor truly shines. From pixel-perfect layouts to mobile editing and responsive design, Elementor has it all. The platform equips users with a vast array of widgets, templates, and themes to give their websites a professional look and feel.
Simplicity Meets Professionalism
The beauty of Elementor is that it simplifies complex tasks. Whether it's adjusting your website's layout, changing fonts, or adding images, every task is a few clicks away. Yet, despite its simplicity, it doesn't compromise on professionalism or quality.
Growth Opportunities with Elementor
For those looking to expand their skillset or business, Elementor serves as an excellent platform. It offers learning experiences and growth opportunities, from tutorials and articles to community discussions. The platform is about more than just website building; it's about being part of a vibrant, growing community of digital professionals.
Seamless Integration and Support
Elementor seamlessly integrates with other WordPress plugins, enhancing its functionality. Whether you need to add a contact form, an SEO plugin, or a social share button, Elementor has got you covered. Plus, the tool offers robust support, with a dedicated team ready to assist and an extensive knowledge base to troubleshoot any issues.
The Elementor Advantage
Elementor's advantage lies in its freedom. The platform gives you the creative freedom to design your website exactly how you envision it, without any coding knowledge. It's not just a tool, it's an enabler, empowering you to bring your ideas to life.
Conclusion
In a nutshell, Elementor is a robust, user-friendly, and powerful WordPress website builder that's perfect for professionals and beginners alike. Whether you're a developer, designer, or content creator, this tool can streamline your web-building process and help you create stunning, responsive websites with ease. It's more than just a tool; it's a platform that fosters creativity, learning, and growth.
Elementor Review: Is It The Best WordPress Page Builder in 2023?
Our conviction lies in the fact that Elementor ranks among the top WordPress page builders available. This led us to develop Astra - a widely favored theme for Elementor - and Ultimate Addons for Elementor, a highly sought-after collection of Elementor widgets. Furthermore, our favorable review of Elementor is shared by many, as evidenced by its usage on more than four million WordPress sites and an impressive 4.7-star rating garnered from over 5,900 reviews.
Elementor Review: Hype or Worth It in 2023?
31 Dec 2022
Elementor excels as a website builder, offering extensive design versatility, significantly outperforming the standard WordPress editor. However, as a WordPress plugin, Elementor is limited to WordPress sites only. Numerous alternative page builder tools for those without WordPress provide similar drag-and-drop editing and design features. Several top page builders are available, with some enabling comprehensive website creation like Elementor, while others focus on crafting landing pages and funnels.
Elementor Review: How Does This WordPress Page Builder Stack Up
13 Apr 2023
Statistics clearly demonstrate Elementor's success as a leading page builder, with the developers consistently releasing significant enhancements. Its complimentary version is quite extensive, so it's worthwhile to integrate it into a WordPress test site and explore its functionalities. Should the interface prove satisfactory, an upgrade to Elementor Pro can be considered to access theme building, additional elements/templates, and other valuable features.
Other Tools Like
Elementor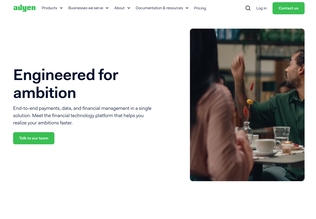 Adyen
adyen.com
Paid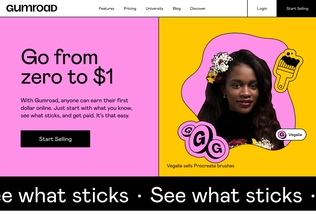 Gumroad
gumroad.com
Paid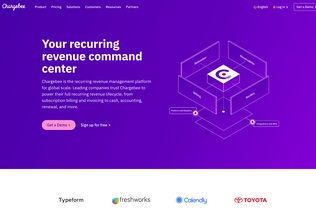 Chargebee
chargebee.com
Trial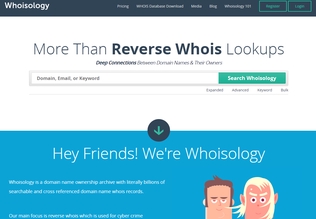 Whoisology
whoisology.com
Trial
Comments