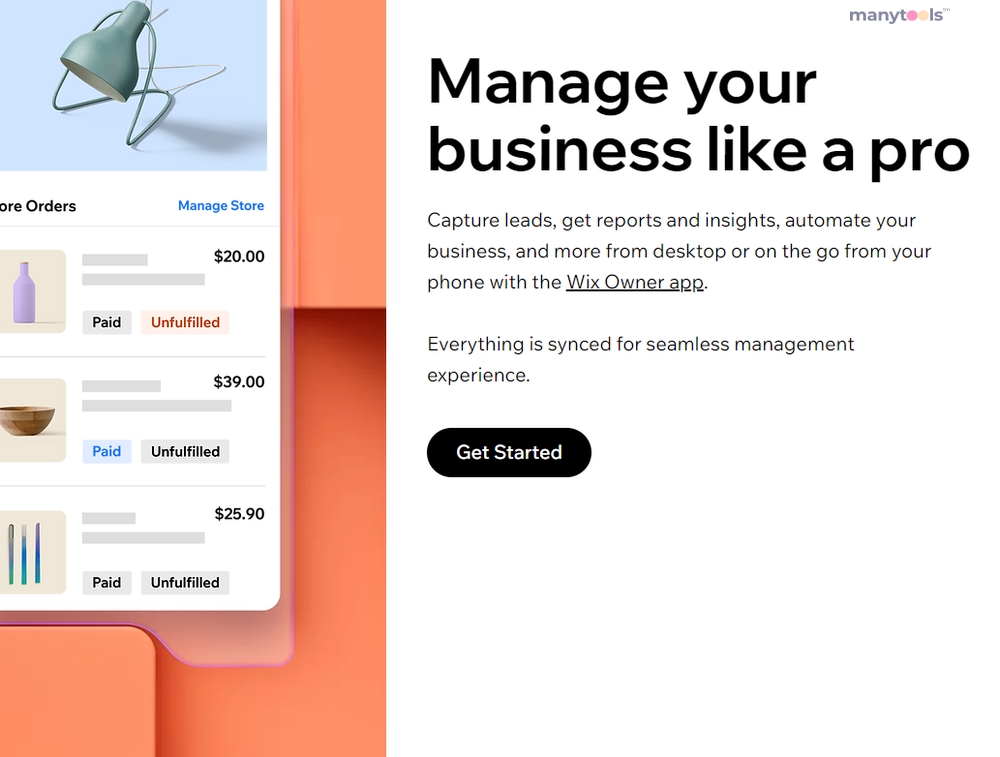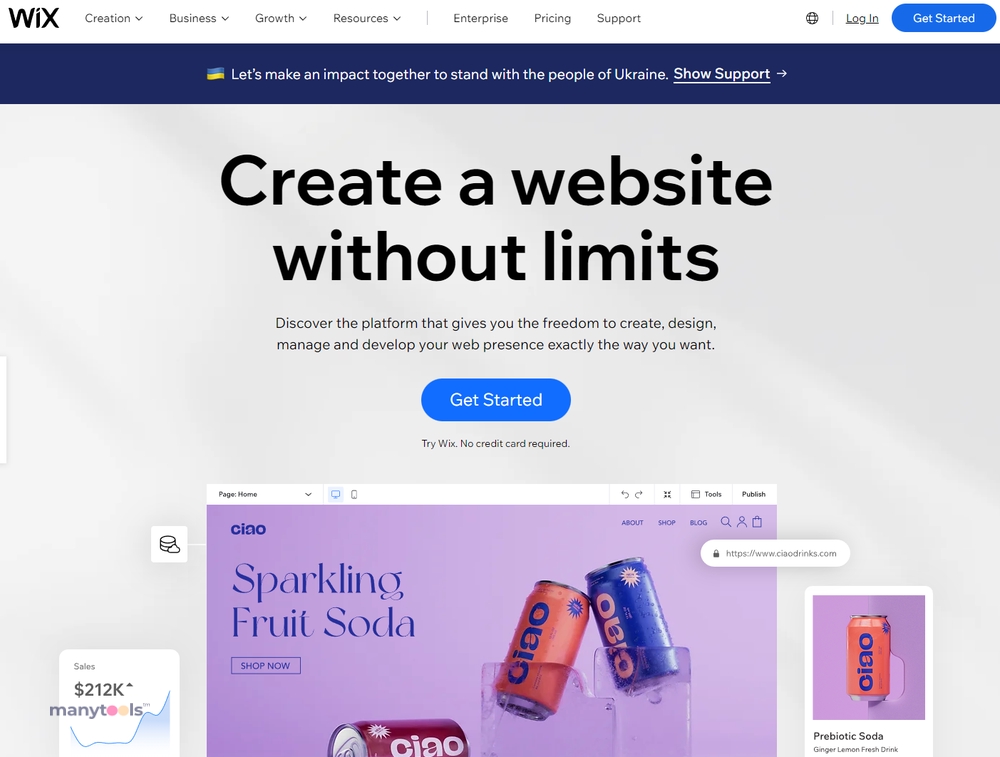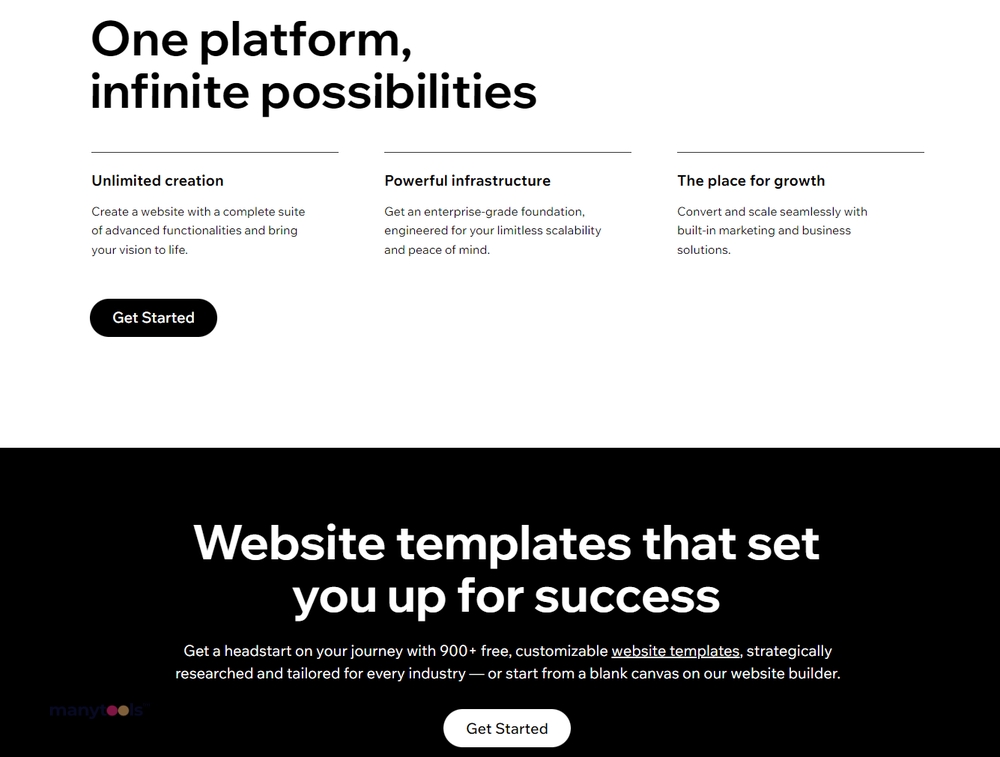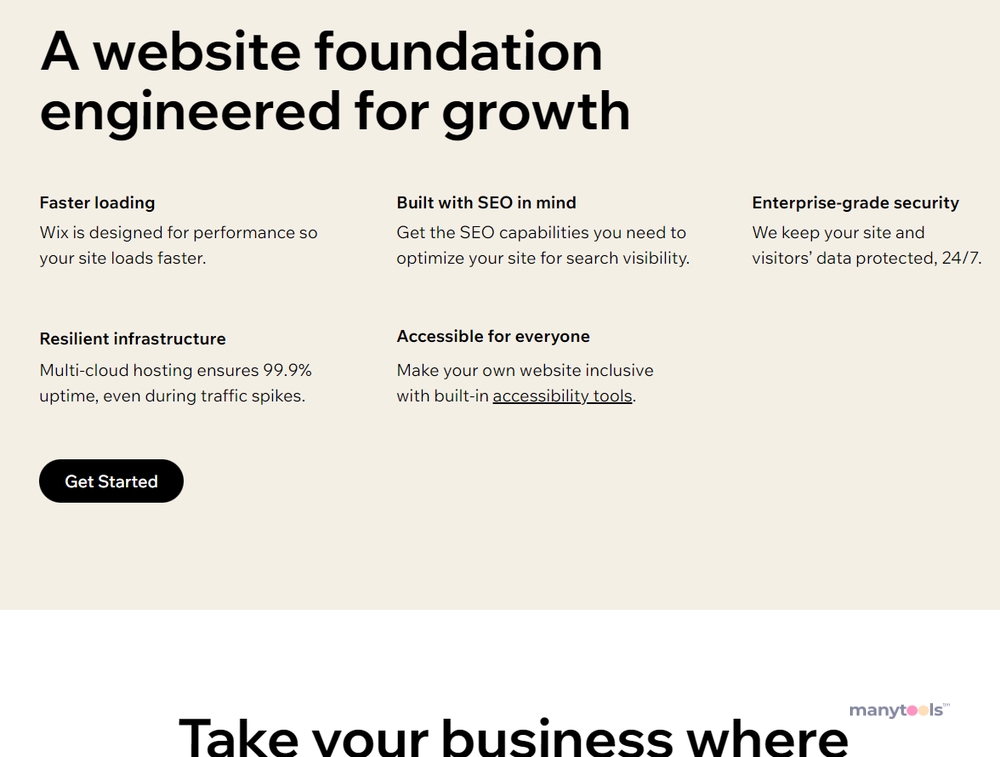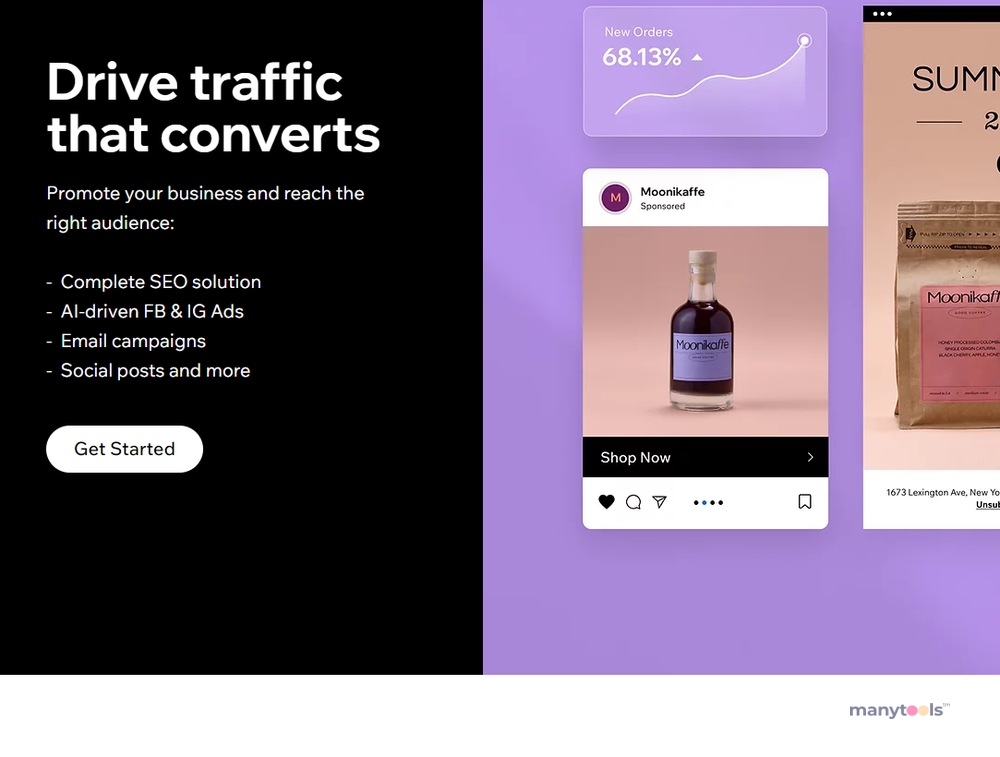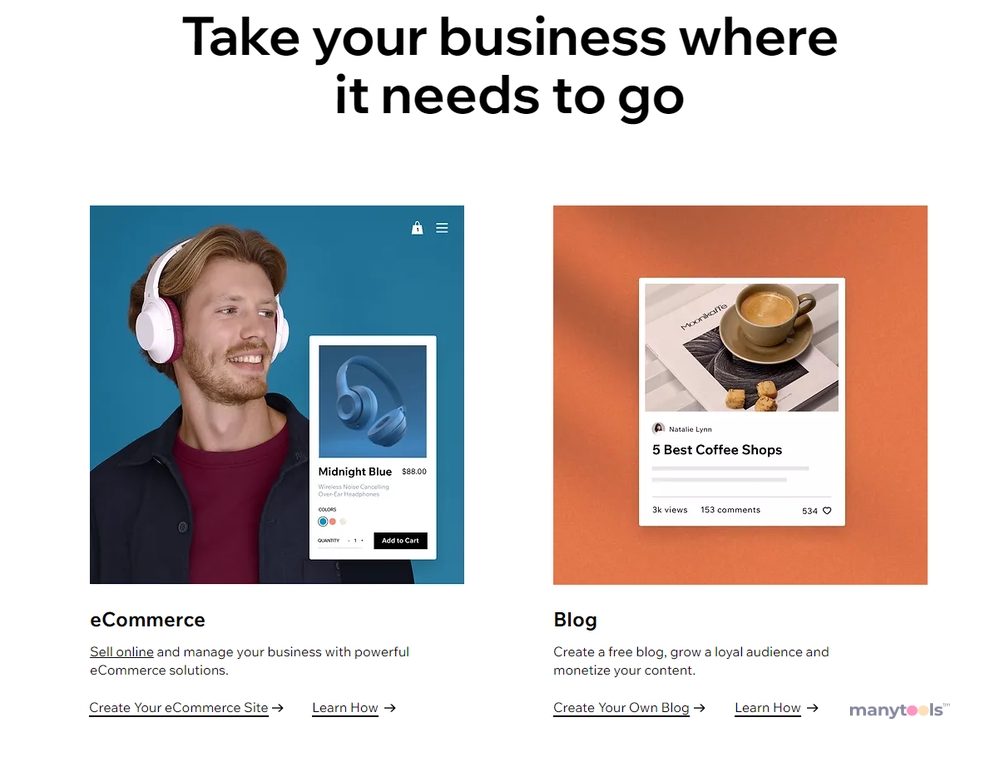 The world of website building has evolved tremendously, and Wix stands out as a testament to this change. Offering a blend of simplicity and robust functionality, Wix is a platform that empowers any user regardless of their technical know-how. Boasting an intuitive website builder alongside advanced business solutions and SEO tools, Wix is a one-stop shop for all your website creation needs.
Creating a Website Made Easy
Wix's primary feature is its user-friendly, drag-and-drop website builder. It empowers users to create visually stunning and professional websites without needing to understand the complexities of coding. The platform offers hundreds of customizable templates to choose from, making website creation a breeze. With Wix, the power to create a unique online presence is right at your fingertips.
Advanced Business Solutions
Beyond the website builder, Wix provides a suite of advanced business solutions. Whether you're a small business owner, an e-commerce entrepreneur, or a freelancer, Wix has the tools to help you succeed. From online booking systems and event management tools to e-commerce solutions and customer management systems, Wix offers a comprehensive suite to run and grow your business online.
Supercharged SEO Tools
The importance of SEO cannot be understated in today's digital world. Wix understands this and provides a range of powerful SEO tools to help your website rank higher in search engine results. From keyword support and meta-tag customization to SEO patterns and personalized SEO plans, Wix's SEO capabilities are designed to boost your online visibility.
Grow with Confidence
Wix doesn't just help you create a website; it helps you grow. With its suite of marketing tools, Wix enables you to drive more traffic, engage your visitors, and convert them into customers. From email marketing and social media tools to analytics and performance metrics, Wix provides you with the data and insights you need to grow your online presence.
Try Wix for Free
One of the best things about Wix is that it offers a free plan. This allows you to try out the platform and its array of tools without any financial commitment. Once you're comfortable with the platform, you can upgrade to one of their premium plans for more features and functionalities.
Wix: Unleashing Your Website's Potential
In a world where a strong online presence is crucial, Wix offers a reliable, easy-to-use, and feature-rich platform to create and manage your website. So whether you're an entrepreneur, a designer, a developer, or just someone with an idea, Wix has the tools to help you create a website that reflects your vision and grows with your ambitions.
Wix Review 2023: Features, Pros & Cons
14 Mar 2023
Wix is a comprehensive website builder, enabling users to swiftly develop visually appealing websites regardless of their design or coding expertise. This platform is particularly favored by bloggers, entrepreneurs, and small business owners. Wix's reasonably priced plans are worth considering for those seeking to establish a website without breaking the bank. With various free and paid options, Wix provides numerous design templates, and integrated search engine optimization.
Wix Website Builder Review
22 Feb 2023
Wix stands unrivaled in user-friendliness and the extensive range of choices it offers. The website builder provides online media storage, an expansive app store, and a well-designed, easy-to-navigate interface. Additionally, although slightly more complex, the optional Editor X and Wix Code capabilities facilitate the creation of powerful, contemporary, and dynamic websites. Wix Ascend also consolidates valuable web business tools. With speedy and dependable page loading, Wix holds the PCMag Editors' Choice award for online website builders.
Wix Review (2023) — All The Pros and Cons
14 Apr 2023
Wix offers a great bang for your buck – with a reasonably low monthly subscription, you can create a website that features an online store, blog, galleries, appointment booking, and more (email marketing tools are also included in your plan). However, Wix does have some drawbacks, such as its non-responsive templates, the limitation of selling in only one currency at a time, and the inability to change templates after selecting one.
Other Tools Like
Wix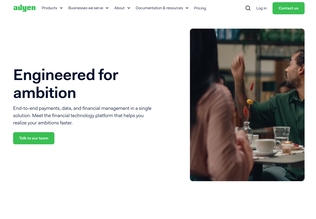 Adyen
adyen.com
Paid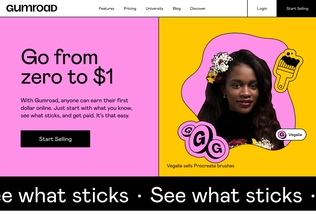 Gumroad
gumroad.com
Paid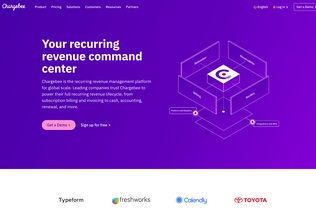 Chargebee
chargebee.com
Trial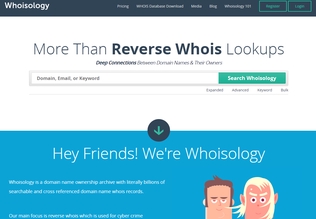 Whoisology
whoisology.com
Trial
Comments