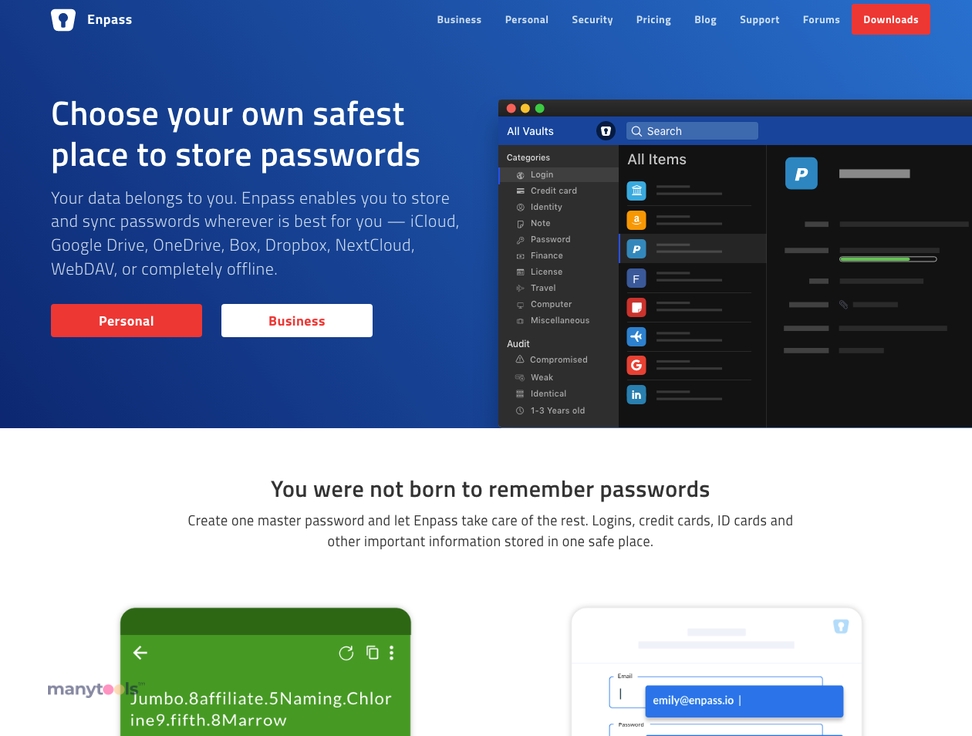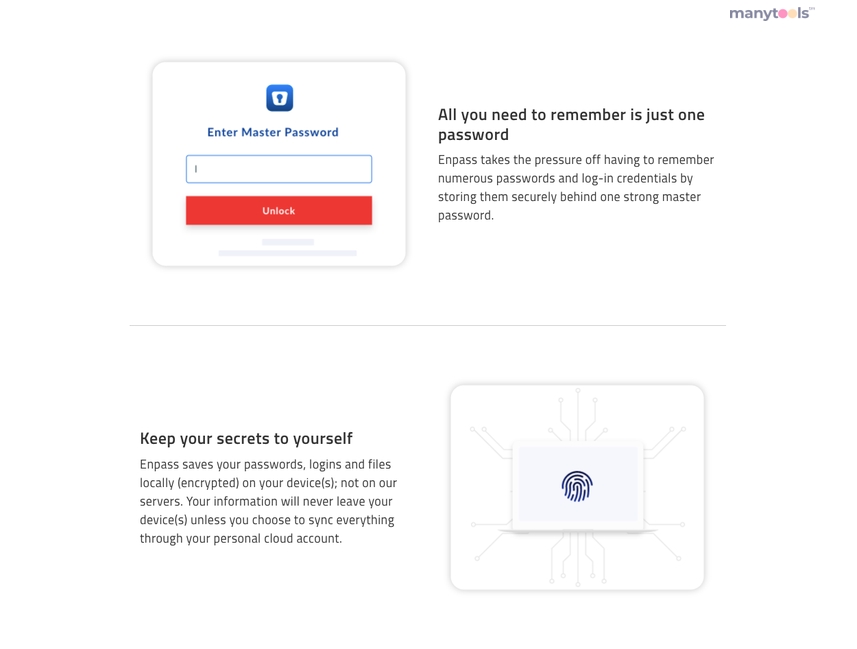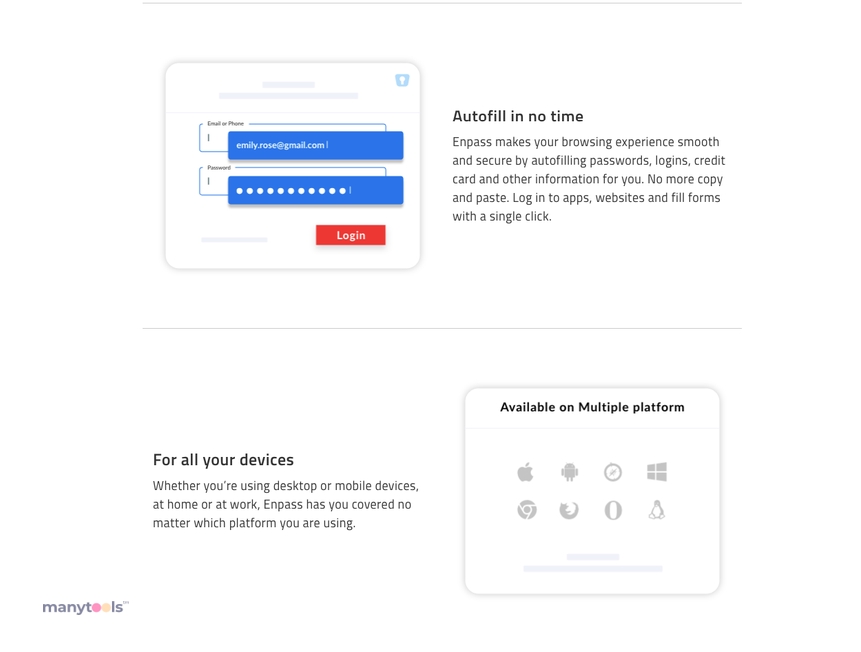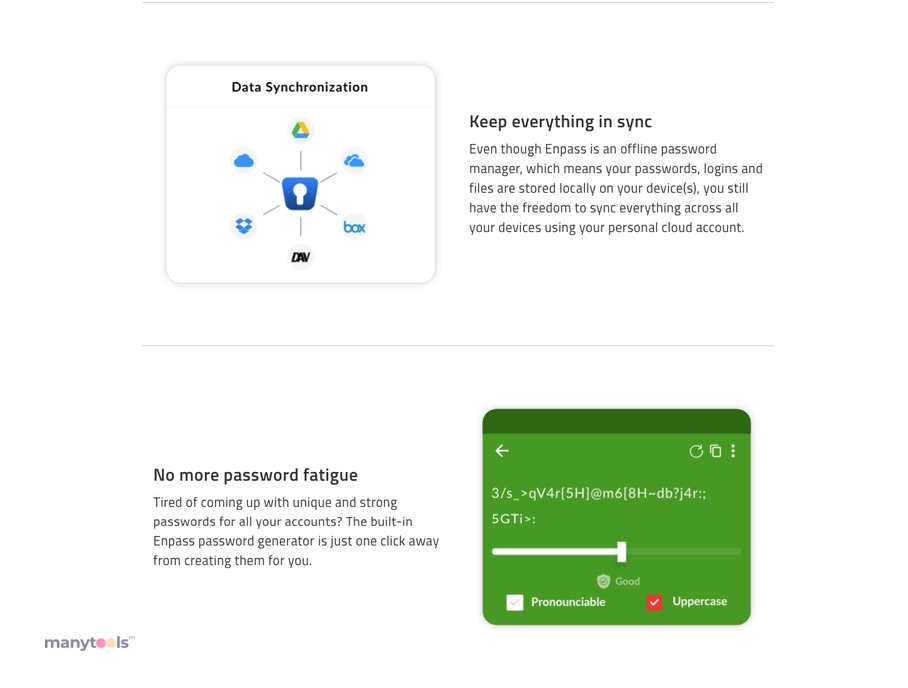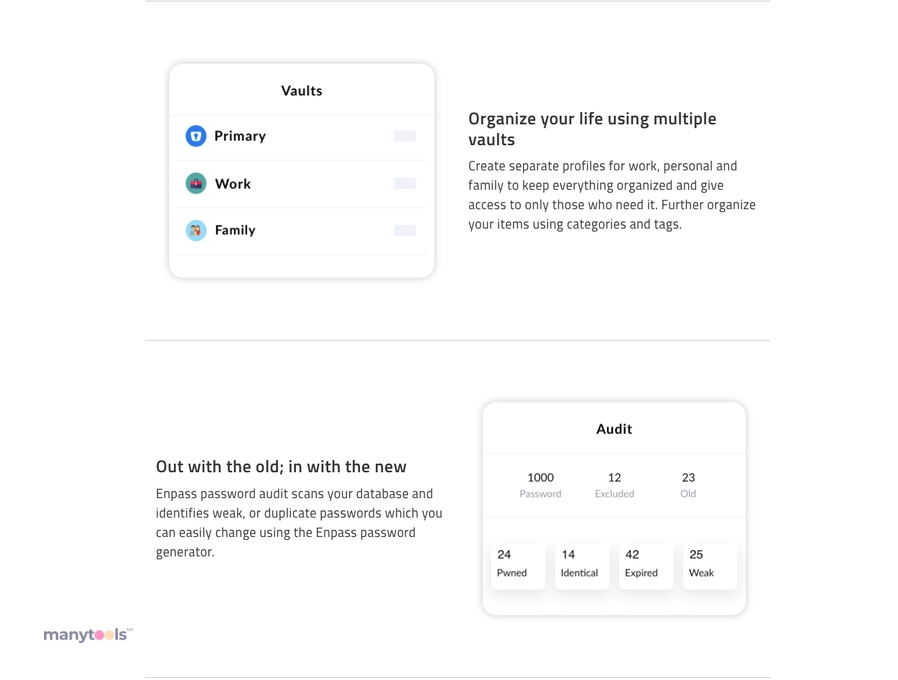 Enpass: A One-Stop Destination for Password Management
Meet Enpass - your reliable partner in managing the labyrinth of passwords that modern life demands. Built with an offline-first approach, Enpass ensures your vital information remains safely stored, only a click away. This tool is not just a password manager, but a secure vault for your digital life, offering ample space for credit card information, driving licenses, and other crucial files.
A Safehouse for Passwords
What sets Enpass apart? The answer is simple: security. This password manager is designed to store your passwords in the safest way possible. With Enpass, you have the freedom to choose your own secure place to store passwords. It's like having a personal bank vault, with the added assurance that you hold the only key.
Tailor-Made for Every Device
One of the standout features of Enpass is its universal compatibility. Whether you are on iOS, Android, Linux, Windows, or Mac, Enpass has got you covered. This platform's versatility ensures seamless access to your data across devices, making it the perfect tool for digital professionals who are always on the move.
Offline-First Approach: A Game Changer
In a world where online security breaches are a constant threat, Enpass's offline-first approach sets it apart. This means your data is stored on your device rather than on Enpass servers. You get to enjoy the convenience of a password manager without worrying about potential online vulnerabilities.
A Digital File Cabinet
But Enpass isn't just a password manager. It also serves as a digital file cabinet, where you can store crucial files like credit card details, driving licenses, and more. It's a one-stop destination for all your important data, securely stored and readily available.
User-Friendly Design
Despite its robust features, Enpass is surprisingly user-friendly. The simple, intuitive interface makes password management a breeze, even for those who are less tech-savvy. This ease of use, coupled with top-tier security features, makes Enpass a must-have tool for digital professionals.
Wrapping It Up
In the modern digital landscape, effective password management is not a luxury, but a necessity. With its secure, offline-first approach, cross-platform compatibility, and user-friendly design, Enpass is an exceptional choice for professionals and individuals alike. Never worry about forgetting a password again - let Enpass handle the complexities so you can focus on what truly matters.
Remember, security in the digital world starts with strong password management, and Enpass is here to make that task easier and more efficient. So, why not give Enpass a try? It could be the password manager you've been looking for.
Enpass Password Manager Review
30 Dec 2022
Enpass Password Manager offers seamless password synchronization across all your Windows, macOS, and Linux desktops using a third-party cloud storage provider or a Wi-Fi connection. It effectively manages password capture and form-filling as well. While we appreciate its ability to replace your authenticator app, Enpass should remove the unsecured sharing method, allow users to define sharing permissions, and incorporate inheritance options. The most significant drawback of Enpass is its absence of widely-used multi-factor options.
Enpass Review 2023
17 Mar 2023
Enpass is an efficient fundamental password manager with a robust password audit feature. Its visually appealing interface and design enhance the overall user experience. Being free on desktop and seemingly free of bugs are added advantages. Though there may be some hiccups along the way, Enpass remains effective for basic password management. With patience and a proper understanding of the app, navigation becomes more comfortable. Just be prepared to invest some time in getting to know it.
Enpass Password Manager Review
08 Jan 2022
Enpass may not be suitable for advanced users or groups who need to share passwords. However, individuals seeking an easy-to-use, cost-effective option should consider it. With an annual fee of $24 or a one-time payment of $80, Enpass offers a comprehensive desktop-to-mobile password management system that is safer and more convenient than using Post-It notes or storing passwords in your browser.
Other Tools Like
Enpass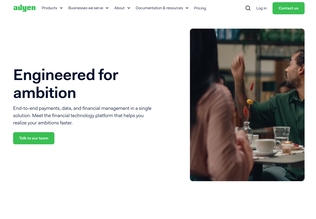 Adyen
adyen.com
Paid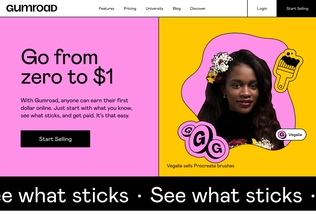 Gumroad
gumroad.com
Paid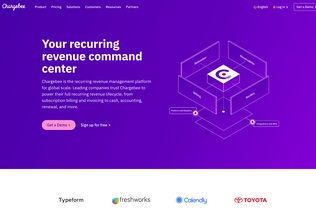 Chargebee
chargebee.com
Trial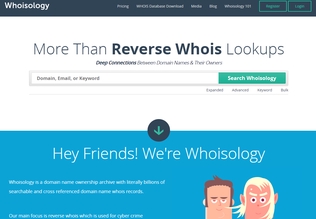 Whoisology
whoisology.com
Trial
Comments