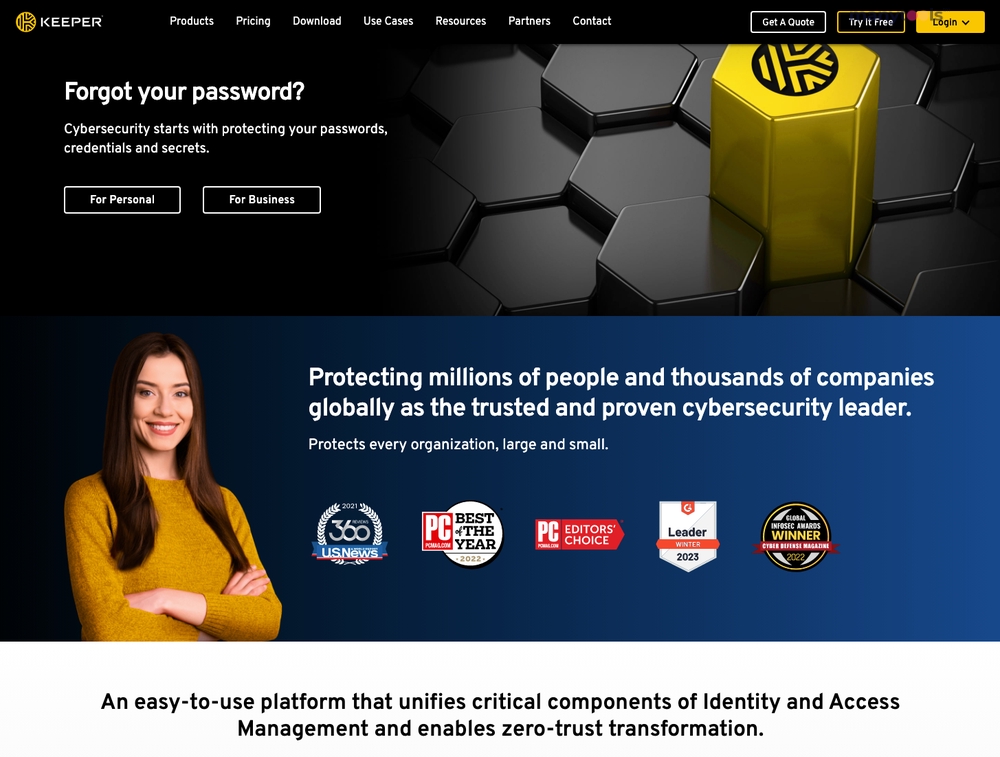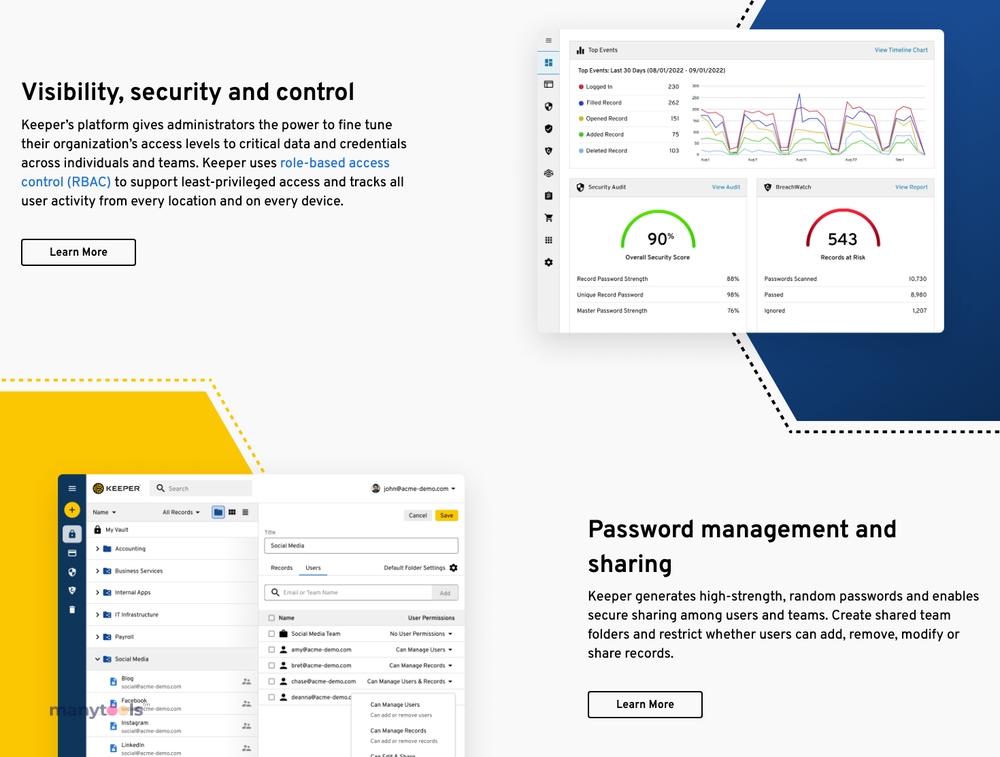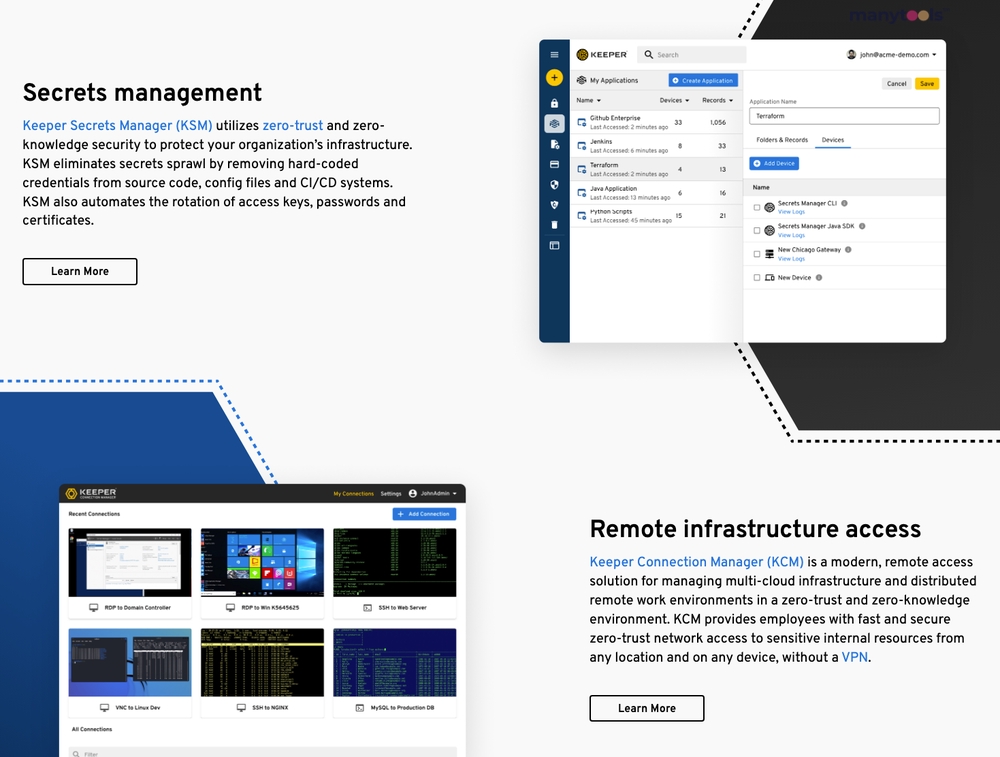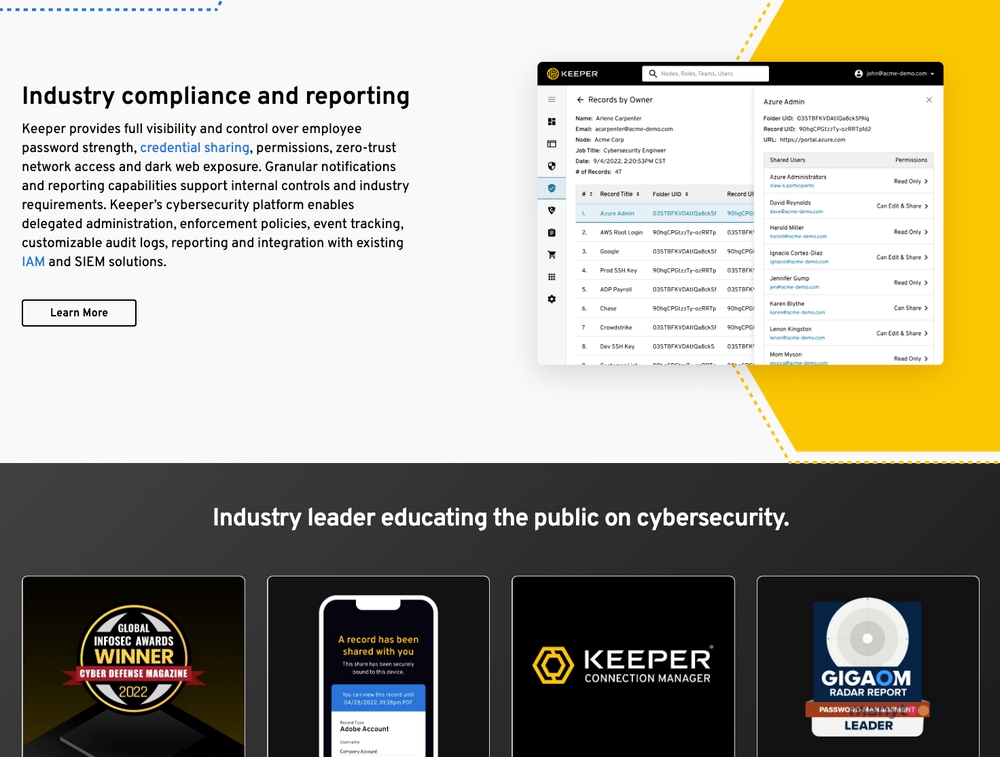 Meet Keeper, your personal guardian in the digital realm. This highly-rated tool is designed to keep your passwords and secrets under lock and key, defending you, your family, or your business from cyber threats. Offering a free trial, Keeper is the perfect solution for those who value their digital security.
Securing Your Digital World
Living in the digital age, it's easy to lose track of the myriad of passwords and login details we use every day. Keeper steps in to solve this issue with its user-friendly design and robust security features. It remembers all your passwords, so you don't have to.
A Champion Against Cyber Threats
Cybersecurity is no small matter. Keeper is a proactive tool, safeguarding your online presence and protecting you from the looming risks of cyber threats. With Keeper, your secrets and passwords are always in secure hands.
Test The Waters
Keeper offers a free trial, allowing you to test its features before making a commitment. This thoughtful feature gives you the opportunity to experience firsthand how Keeper can enhance your digital security.
For Businesses and Families
Whether you're a business owner or a head of a family, Keeper has your back. It's a versatile tool that suits every user, from entrepreneurs safeguarding their business secrets, to parents protecting their family's online presence.
User-Friendly Design
Ease of use is a significant factor in Keeper's success. Its interface is designed to be intuitive, making password management a breeze. Whether you're tech-savvy or a novice, Keeper makes digital security simple.
Innovation at Its Best
Keeper is more than just a password manager. It's an innovative tool that evolves with the digital landscape. It continuously updates and enhances its features, keeping up with the ever-changing world of cybersecurity.
Your Digital Shield
In a world where cyber threats are a reality, Keeper offers a safe refuge. This tool is a must-have for anyone looking to protect their digital life. With Keeper, you get a reliable and proactive partner in your quest for digital security. Say goodbye to forgotten passwords and hello to peace of mind.
Keeper Password Manager & Digital Vault Review
A password manager should perform its tasks seamlessly to avoid users abandoning it and reverting to using identical passwords across platforms or noting them down on sticky notes. Keeper Password Manager & Digital Vault provides top-notch and consistent applications for all platforms and browsers you might need, incorporating advanced features typically found in the finest password managers. Features include password inheritance, secure sharing, multi-factor authentication, and a useful password strength report.
Keeper Password Manager Review 2023
Keeper password manager review
28 Jan 2023
If you're prepared to invest in a password manager, Keeper is worth contemplating. Its design is straightforward, coherent, and user-friendly across all primary platforms and devices. Moreover, Keeper offers most of the features that rival comparable pricing provides. We also appreciate Keeper's security protocols and the flexibility of its supplementary features, such as additional storage and dark-web monitoring. Keeper has established itself as one of the leading premium password managers available in the market.
Other Tools Like
Keeper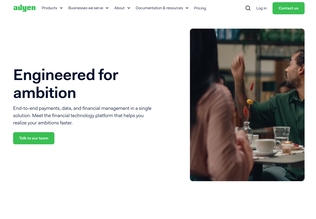 Adyen
adyen.com
Paid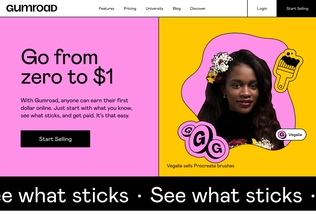 Gumroad
gumroad.com
Paid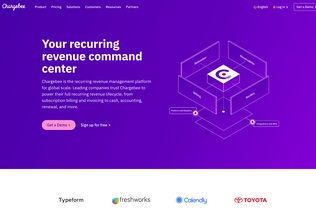 Chargebee
chargebee.com
Trial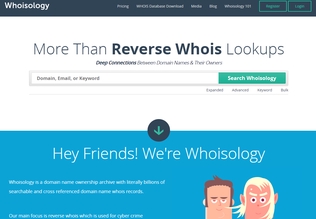 Whoisology
whoisology.com
Trial
Comments