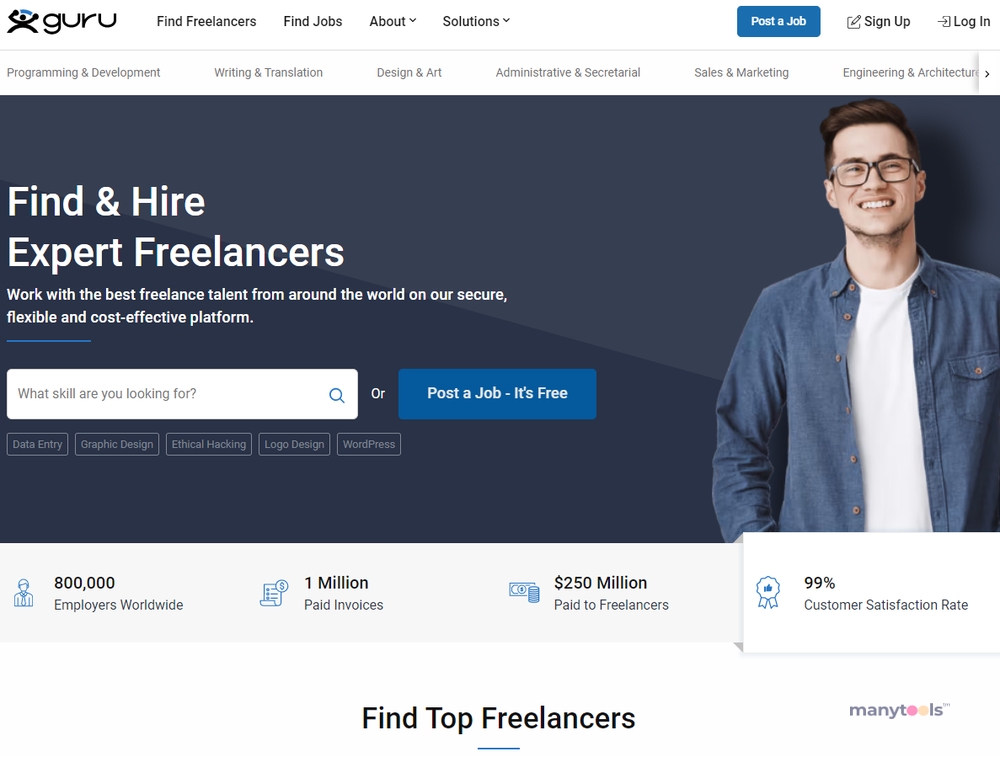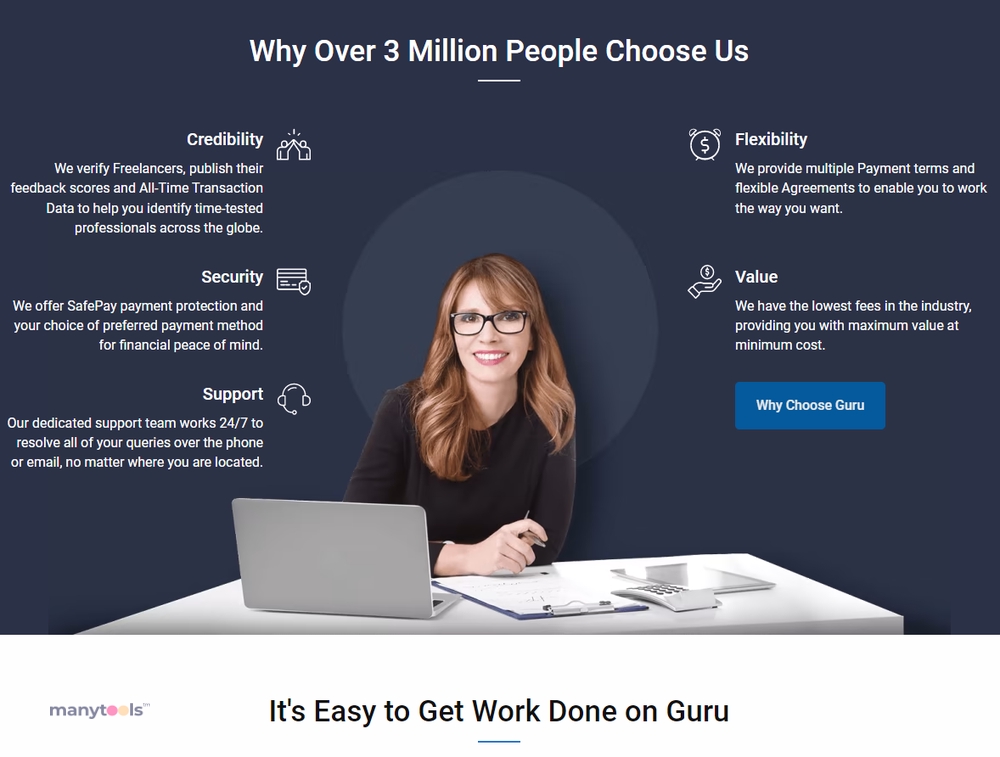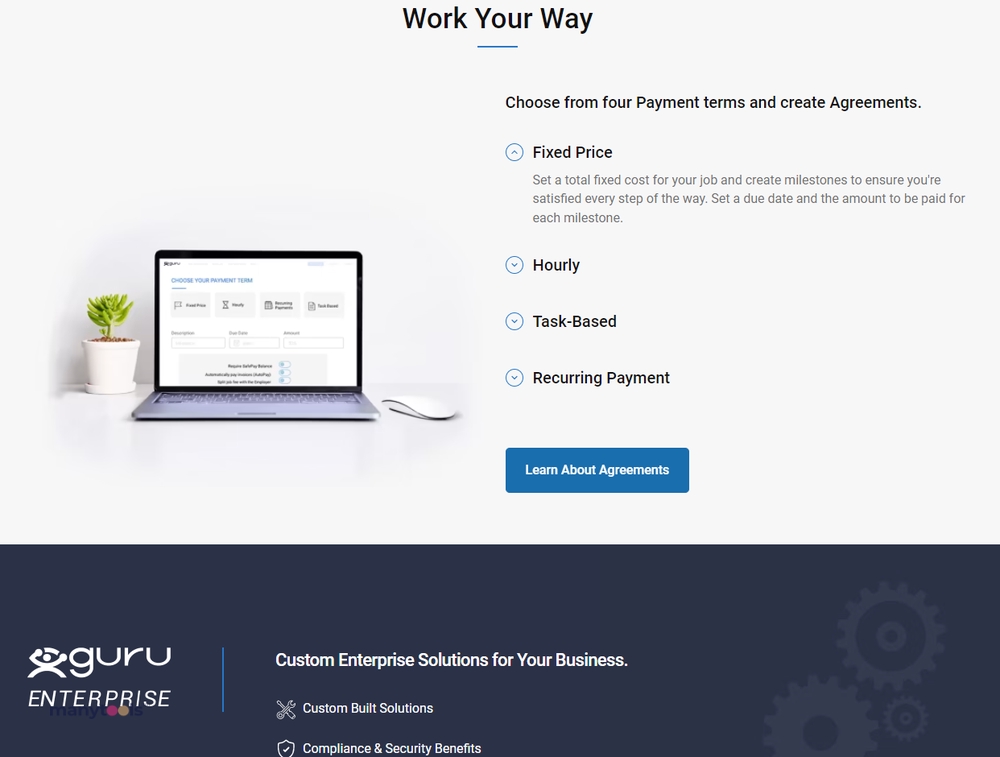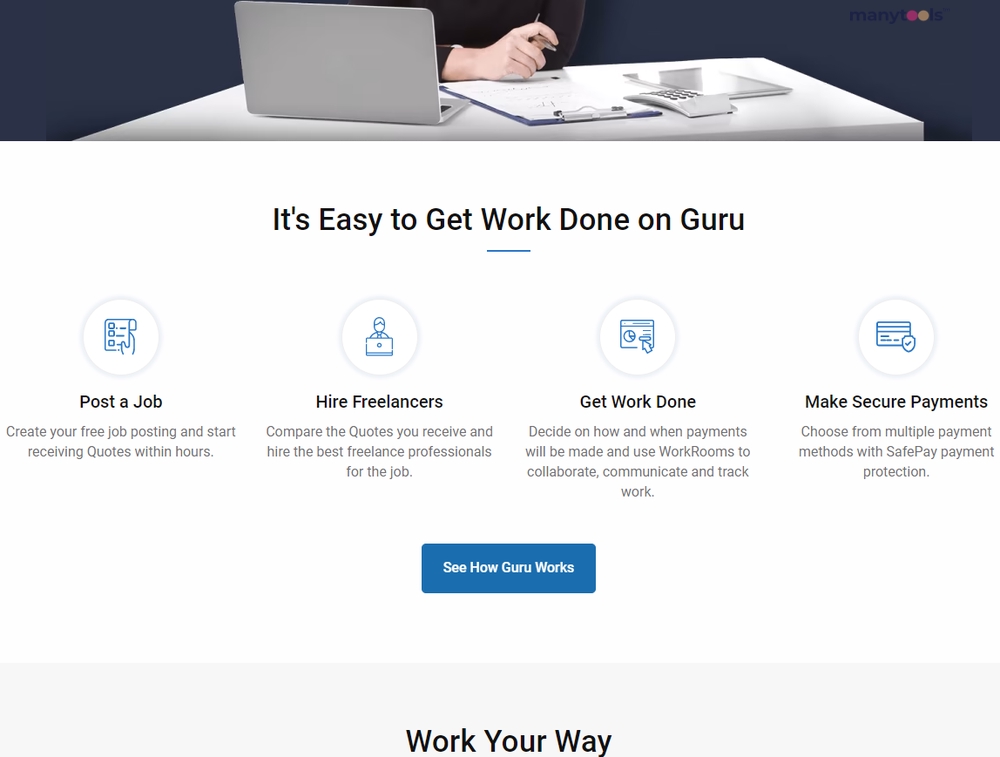 Guru.com – A Global Platform for Freelancers and Businesses
Meet Guru.com, a vibrant platform that brings together skilled freelancers and ambitious businesses from all corners of the world. In today's digital age, where geographic boundaries are no longer a barrier to collaboration, Guru.com is redefining how we work, creating a flexible and secure environment for all.
Discover a World of Talent
At Guru.com, you'll find a vast pool of talent spanning various fields. Whether you need a developer, designer, SEO specialist, content creator, or data analyst, Guru.com has it all. It's a marketplace where you can find professionals who are dedicated, passionate, and ready to deliver high-quality work.
Connecting Businesses with Freelancers
The platform's smart interface allows businesses to browse through profiles of freelancers, view their portfolios, and read reviews from previous clients. This ease of access and transparency makes it simple for businesses to find the right fit for their projects.
Flexible and Secure Work Environment
Guru.com boasts a robust structure that ensures a secure working environment for both parties. It's flexible, allowing freelancers to work at their own pace and businesses to manage their projects effectively. With Guru.com's platform, you can track progress, communicate, share files, and make payments, all in one place.
Empowering Freelancers
It's not just about connecting businesses with freelancers; it's about empowering freelancers too. Guru.com provides freelancers with the tools necessary to showcase their skills, manage their work, and build a strong reputation. It's a platform where freelancers can grow their careers and reach their full potential.
Achieving Success Together
Guru.com is more than just a platform; it's a community. It encourages collaboration, innovation, and mutual success. It's a place where businesses and freelancers can work together to create something extraordinary.
The Future of Work
Guru.com is transforming the way we work. Its commitment to flexibility, security, and quality work makes it an ideal choice for businesses and freelancers alike. With Guru.com, the future of work is here.
Is Guru Legit or a Scam? (Full Review + Rating)
03 Jul 2022
I believe Guru is a satisfactory platform for freelancers. While it may not be the top choice in the market, it certainly isn't the worst. The abundance of job opportunities and user-friendly payment options are appealing features. However, keep in mind that despite selecting the free membership option, you will need to invest some money for account verification before you can begin earning.
Guru Review: Is It the Right Freelance Hiring Software for You?
20 Apr 2022
Guru is among the pioneering platforms for hiring freelancers. Although its interface may not be as contemporary as its counterparts, the site compensates with its affordability and user-friendly tools for sourcing freelancers, job posting, hiring, work payments, and project management. Additionally, it hosts freelancers from diverse technical domains, such as law and engineering, and charges a minimal transaction fee of 2.9%.
Other Tools Like
Guru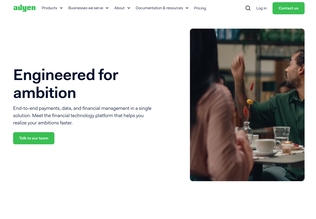 Adyen
adyen.com
Paid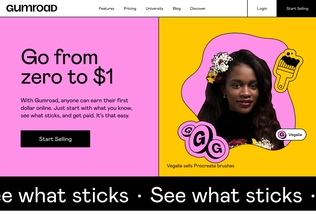 Gumroad
gumroad.com
Paid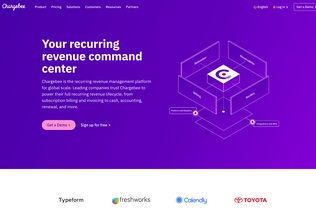 Chargebee
chargebee.com
Trial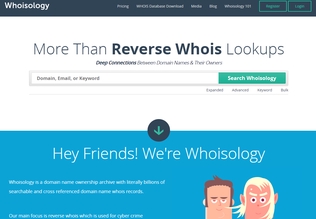 Whoisology
whoisology.com
Trial
Comments