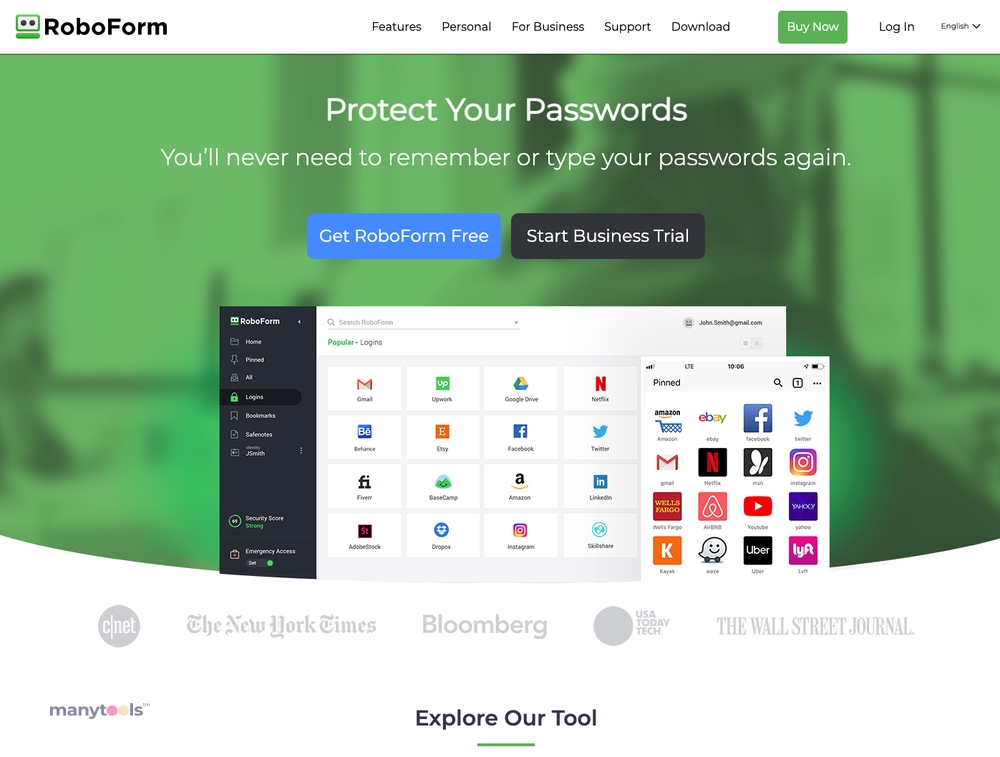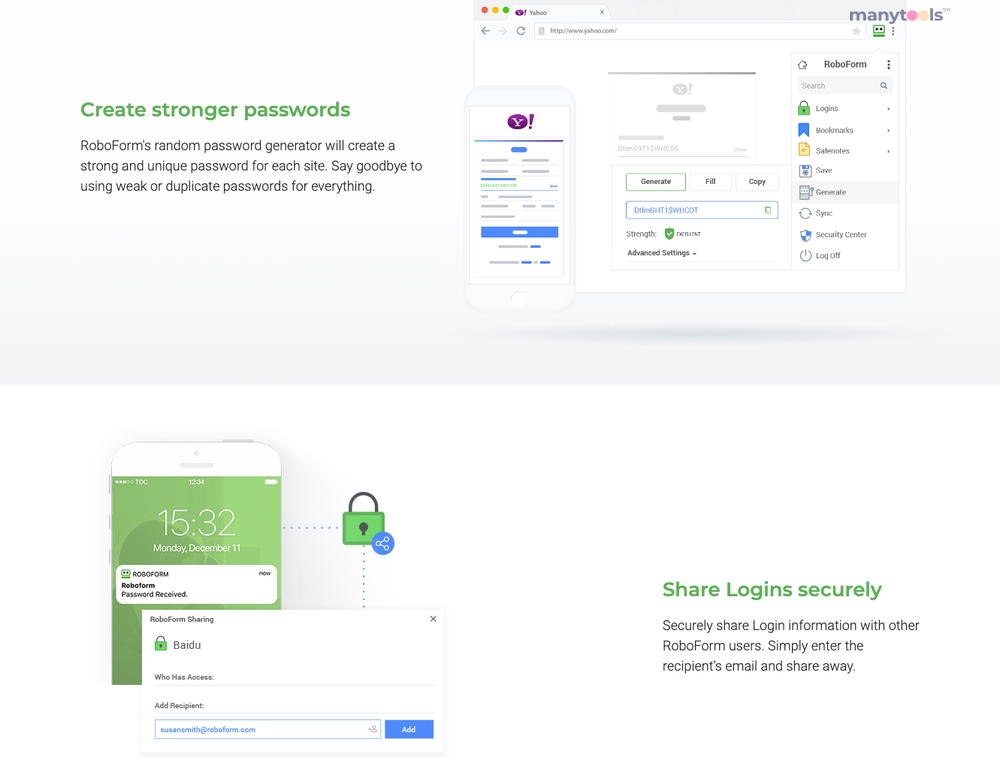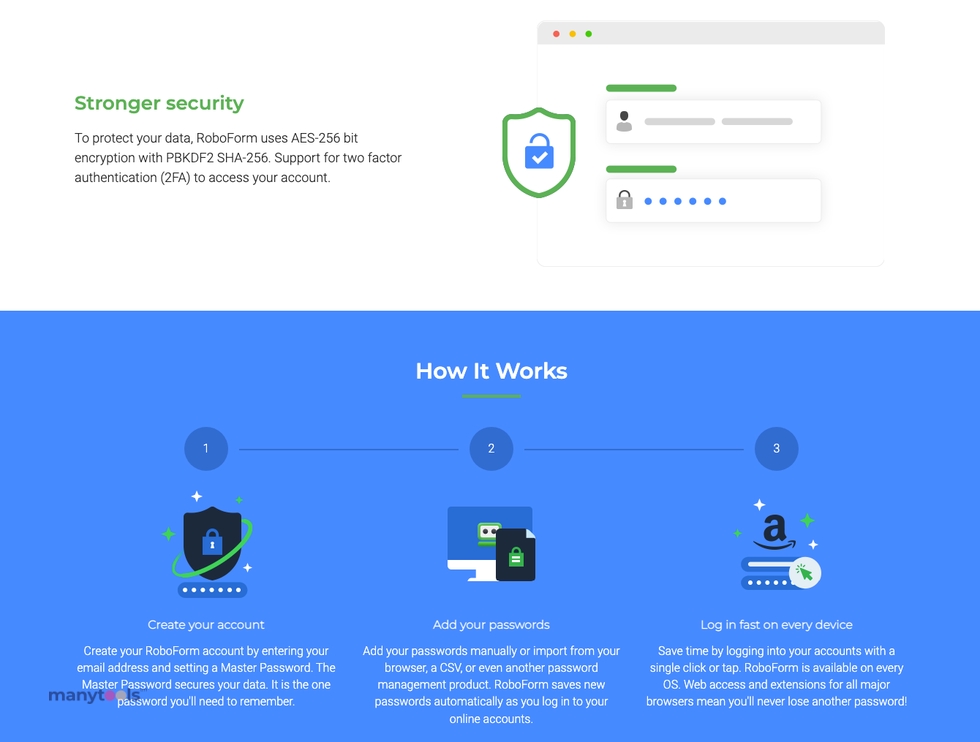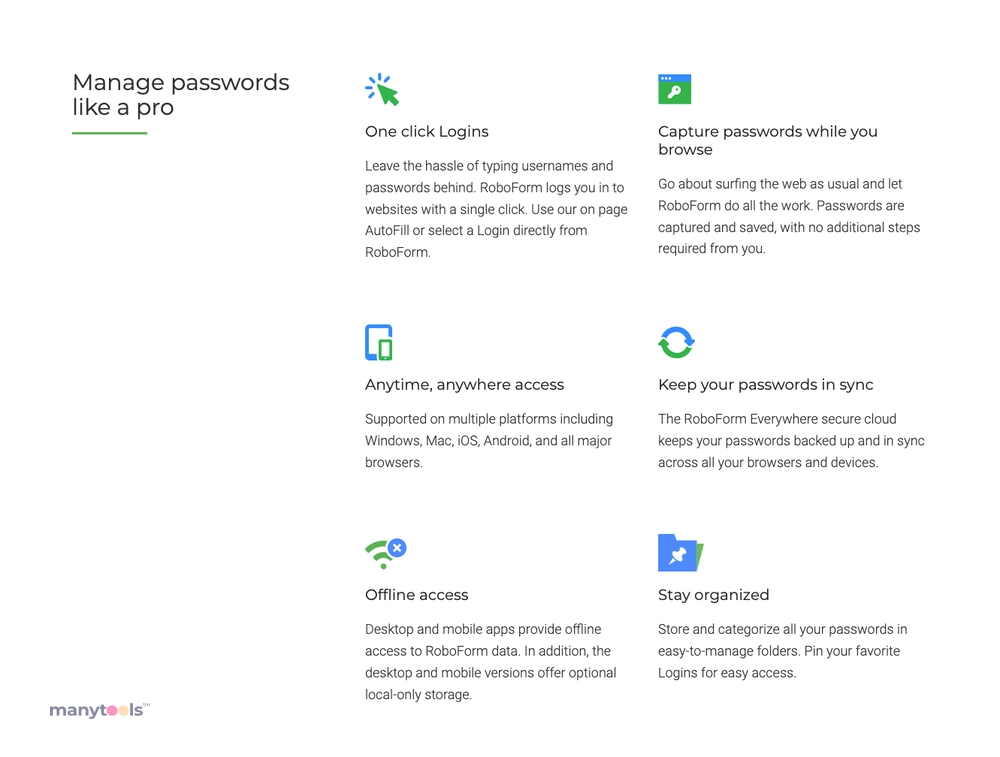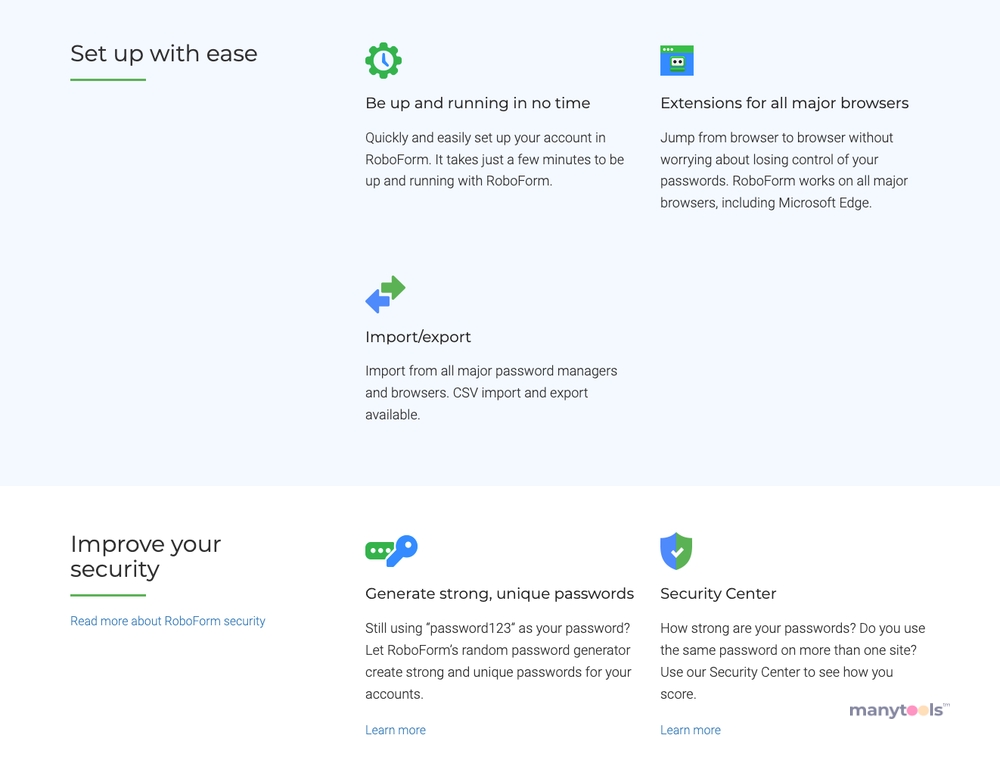 Step into the Future with RoboForm Password Manager
Ever been locked out of an account because you forgot the password? Or maybe you have a list of passwords scribbled somewhere, and it feels like an Easter egg hunt each time you need one. Say goodbye to this hassle with RoboForm, a next-generation password manager.
Effortless Security for Every Device
RoboForm is a multi-platform secure password manager. It's like having a highly secure vault on your devices. It works seamlessly across Chrome, Firefox, Safari, IE, Opera, Edge, Windows, Mac, iOS, and Android. With RoboForm, your passwords are not just stored, but they are encrypted using the most advanced technology.
One-Click Logins - A Time Saver
RoboForm doesn't just store passwords; it smartly logs you in with a single click. No more typing in usernames and passwords, no more forgotten passwords. Just click and voila, you're in! It's a time-saving feature that's a godsend in today's fast-paced digital world.
Keeping You Organized
RoboForm is more than a password manager. It also helps you stay organized by storing your bookmarks, identities, and notes. It's a comprehensive digital toolbox designed to streamline your online experience.
Your Personal Digital Assistant
Imagine having a personal digital assistant that remembers all your passwords, fills out online forms, and even logs you into your favorite websites. That's RoboForm for you. It's like having a personal assistant that never sleeps.
All About Your Privacy
Despite its many features, your privacy is never compromised. RoboForm doesn't have access to your stored data. Your information is encrypted and only you hold the key. You can rest assured that your data stays private and secure.
The Future of Password Management
RoboForm represents the future of password management. It's a robust, user-friendly tool that redefines online security and convenience. Whether you're a developer, a designer, an SEO guru, a webmaster, an affiliate marketer, a growth hacker, a data analyst, or a content creator, RoboForm is a must-have tool in your digital arsenal.
The RoboForm experience is all about simplifying your online life without compromising security. It's an efficient and reliable tool that takes the stress out of remembering and managing passwords. So, why not let RoboForm handle your passwords while you focus on what you do best? Embrace the future of password management with RoboForm.
RoboForm Review: Is it Safe and Trustworthy?
17 Mar 2023
RoboForm serves as an excellent security solution. The user interfaces are fairly simple to navigate, and the password storage process is highly efficient, particularly on desktop platforms. Although I encountered difficulties when attempting to save passwords using a mobile app, I resolved the issue and ensured seamless operation. The application employs top-notch AES-256 encryption, currently the industry benchmark. I appreciate the comprehensive security features and that all encryption and decryption occur locally.
RoboForm Password Manager Review
01 Mar 2022
While RoboForm might not match up with the leading password managers regarding features, it is one of the most cost-effective choices, especially in the under-$25 per year category. Considering its revamped website and significantly enhanced mobile apps, RoboForm can be a suitable option for budget-minded people not particularly enticed by the advanced features of competitors such as LastPass, Keeper, or Dashlane.
RoboForm Review: Pros & Cons, Features, Ratings, Pricing and more
03 Nov 2022
RoboForm is an enterprise-focused password management solution that companies should contemplate incorporating into their infrastructure. Despite its higher price point than competitors, RoboForm delivers cutting-edge capabilities, positioning it as a top contender among password management tools. With a nearly unparalleled security architecture, RoboForm ensures that businesses can trust in the safety and inaccessibility of their passwords and credentials, even from RoboForm itself.
Other Tools Like
Roboform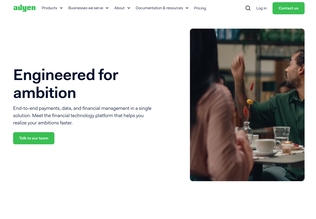 Adyen
adyen.com
Paid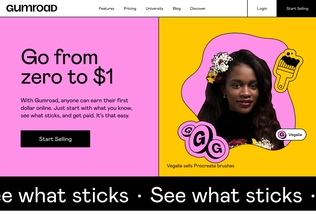 Gumroad
gumroad.com
Paid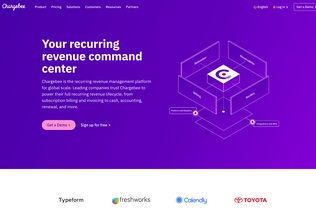 Chargebee
chargebee.com
Trial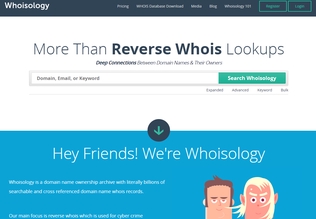 Whoisology
whoisology.com
Trial
Comments