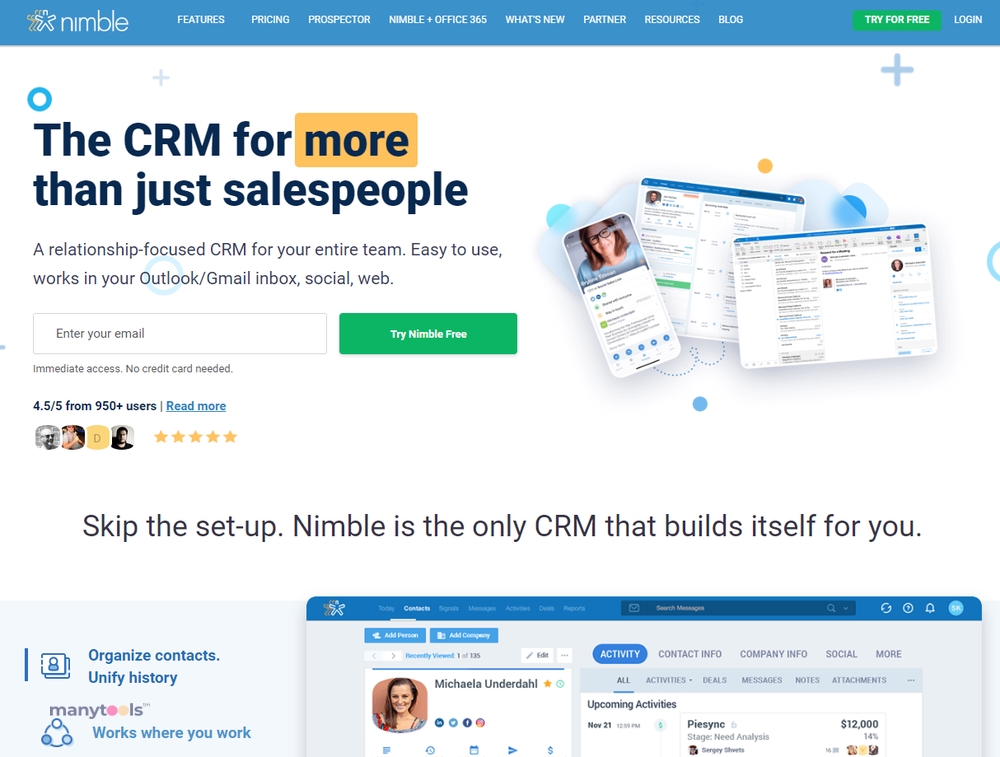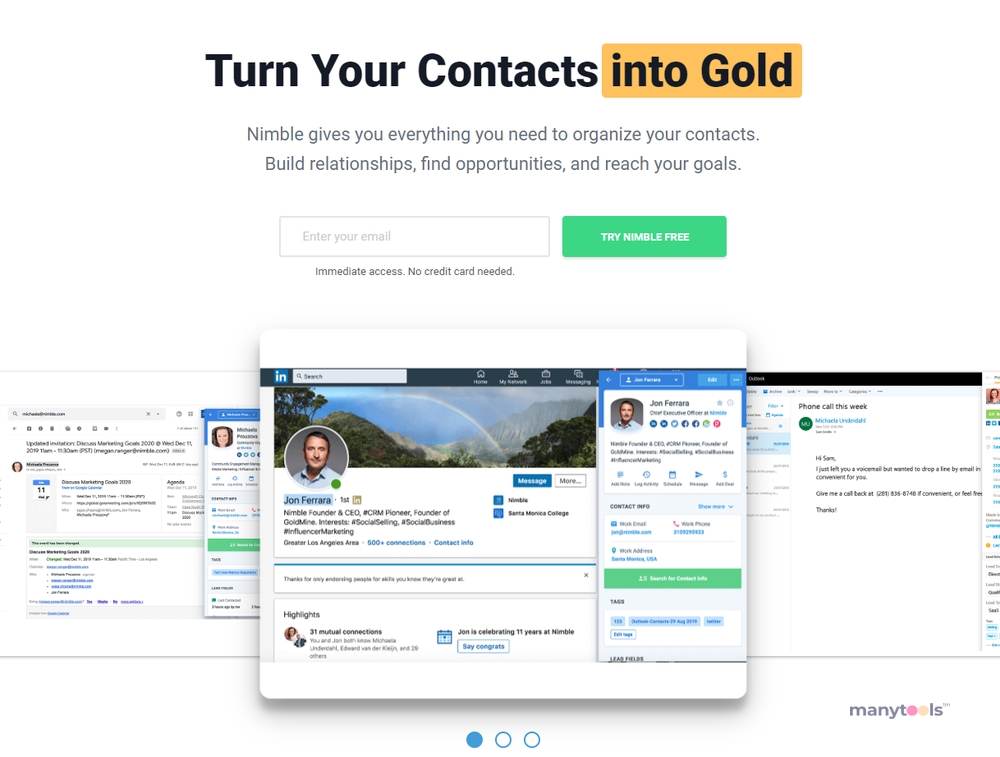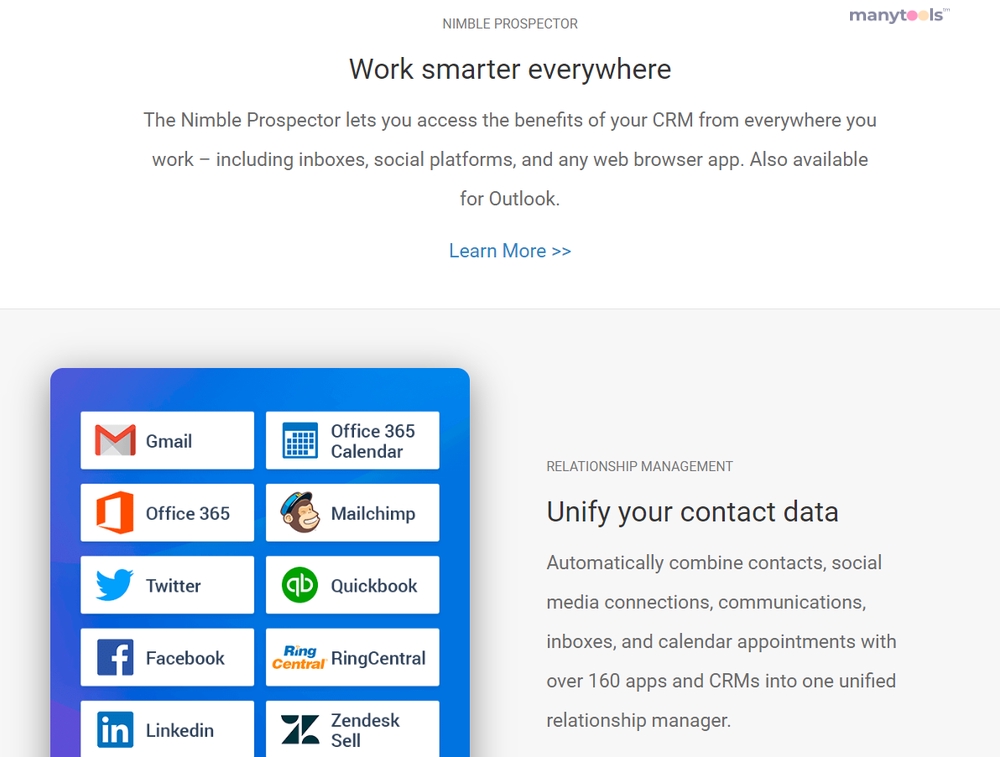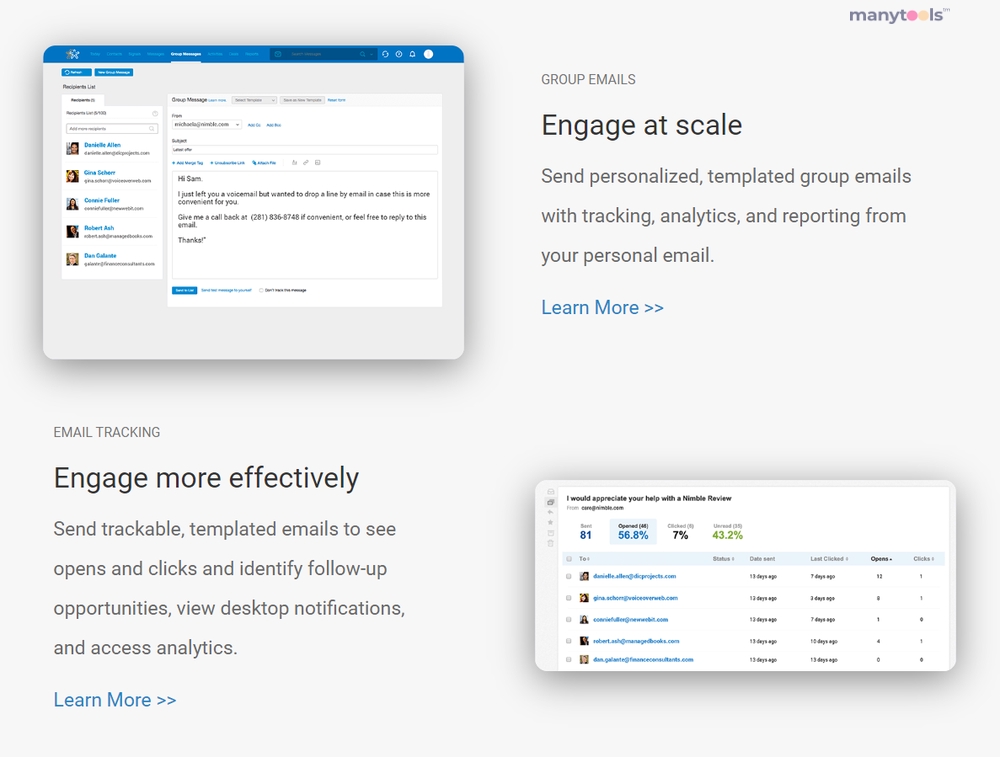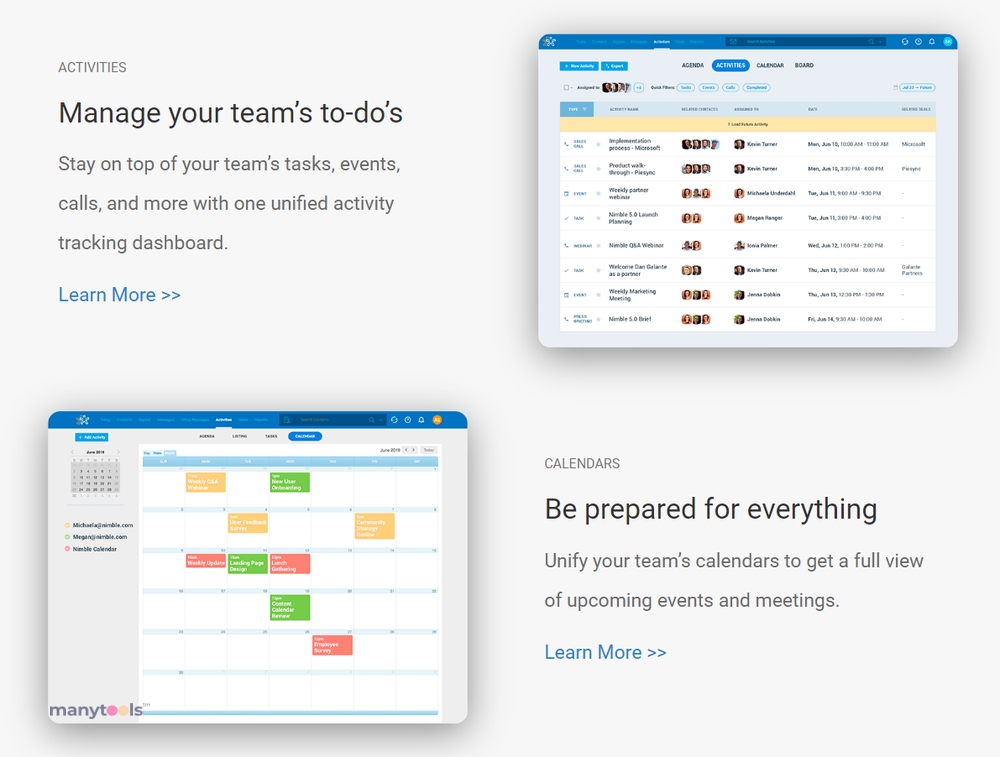 Welcome to Nimble, a G2 Crowd Market Leader that's redefining the way businesses manage their customer relationships. Nimble is more than just a CRM platform; it's a comprehensive solution that helps you build stronger, more meaningful connections everywhere you engage, from your inbox to the web and everywhere in between.


Bridging the Gap
In today's digital world, traditional CRM tools can leave a lot to be desired. They often focus solely on sales, leaving out other essential business areas like marketing, customer service, and operations. That's where Nimble steps in. It's designed to bridge the gap, providing a holistic solution that's about more than just sales.
Effortless Integration
One of the standout features of Nimble is its seamless integration with your existing systems. It effortlessly syncs with your inbox, social media platforms, and other business tools, allowing you to manage all your interactions in one place. This not only simplifies your process but also ensures you never miss a beat when it comes to engaging with your customers.
Building Relationships
Nimble's primary focus is on relationship building. It enables you to track and manage your interactions with clients, prospects, and partners in a way that feels natural and personal. With Nimble, you can better understand your customers, anticipate their needs, and provide a level of service that sets you apart from the competition.
User-Friendly Interface
Navigating through Nimble is a breeze. The user-friendly interface is designed with simplicity in mind, allowing you to access all the features without any hassle. Whether you're a tech novice or a seasoned pro, you'll find Nimble easy to use and highly efficient.
Unparalleled Flexibility
One of the best things about Nimble is its flexibility. It adapts to your business needs, allowing you to customize your workflows, set up specific deal pipelines, and create custom fields for tracking the data that matters most to your business.
Free Trial
If you're unsure whether Nimble is the right fit for your business, you can try it free of charge. The free trial gives you full access to all the features, and there's no need for a credit card. It's a great way to see firsthand how Nimble can revolutionize your customer relationship management.
Final Thoughts
In conclusion, Nimble is a dynamic, versatile CRM solution that empowers businesses to develop stronger, more meaningful customer relationships. It's more than just a tool; it's a partner that helps you grow your business. Give Nimble a try today and experience the difference it can make in your customer engagement strategy.
Nimble CRM Review (2023) — Pros and Cons, Pricing, Features
Nimble boasts several advantages, including its affordability and seamless integration with Google Apps and Office 365. Its exceptional management of communication history is another noteworthy feature. Moreover, the Smart Contact App simplifies the process of incorporating contacts into a CRM.
Other Tools Like
Nimble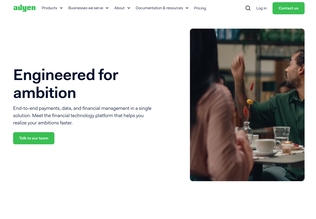 Adyen
adyen.com
Paid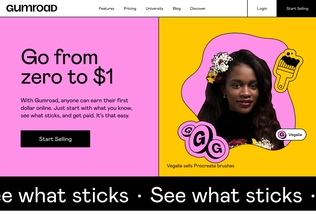 Gumroad
gumroad.com
Paid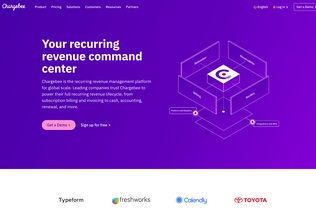 Chargebee
chargebee.com
Trial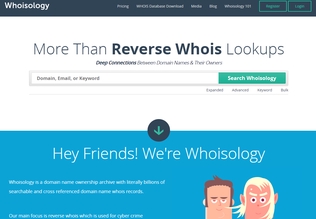 Whoisology
whoisology.com
Trial
Comments