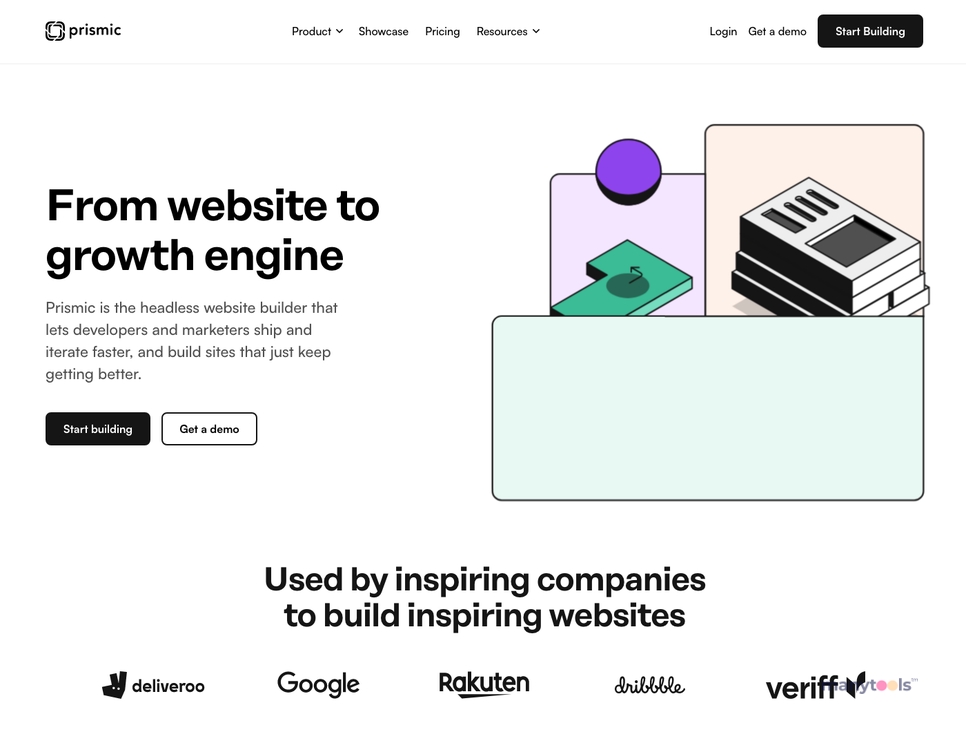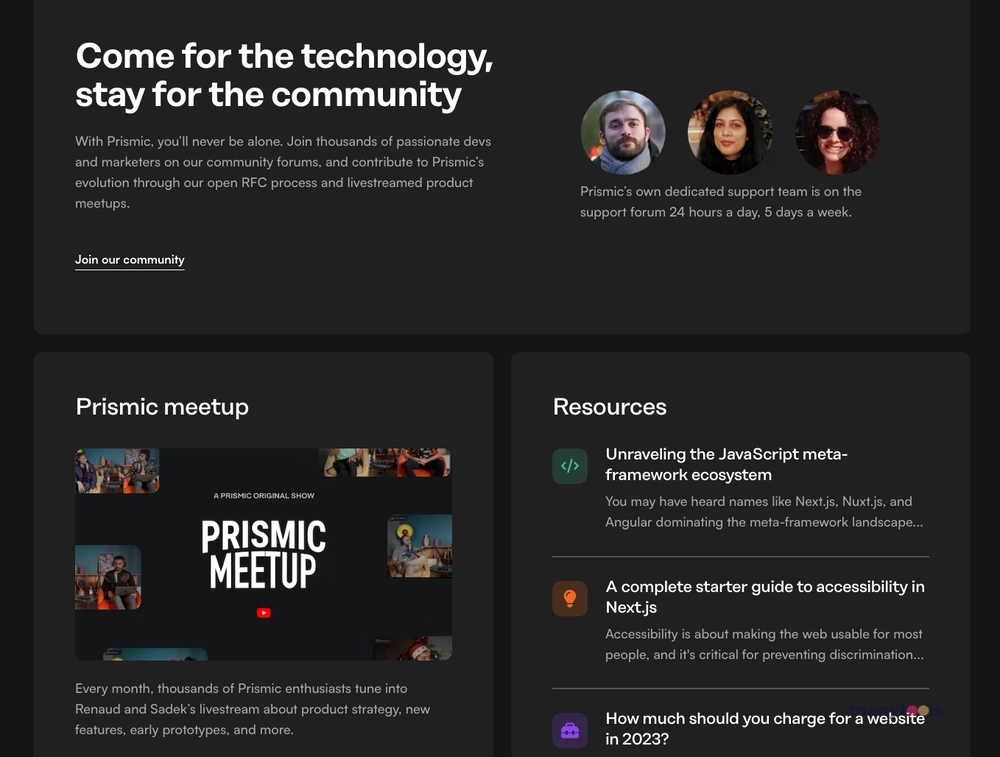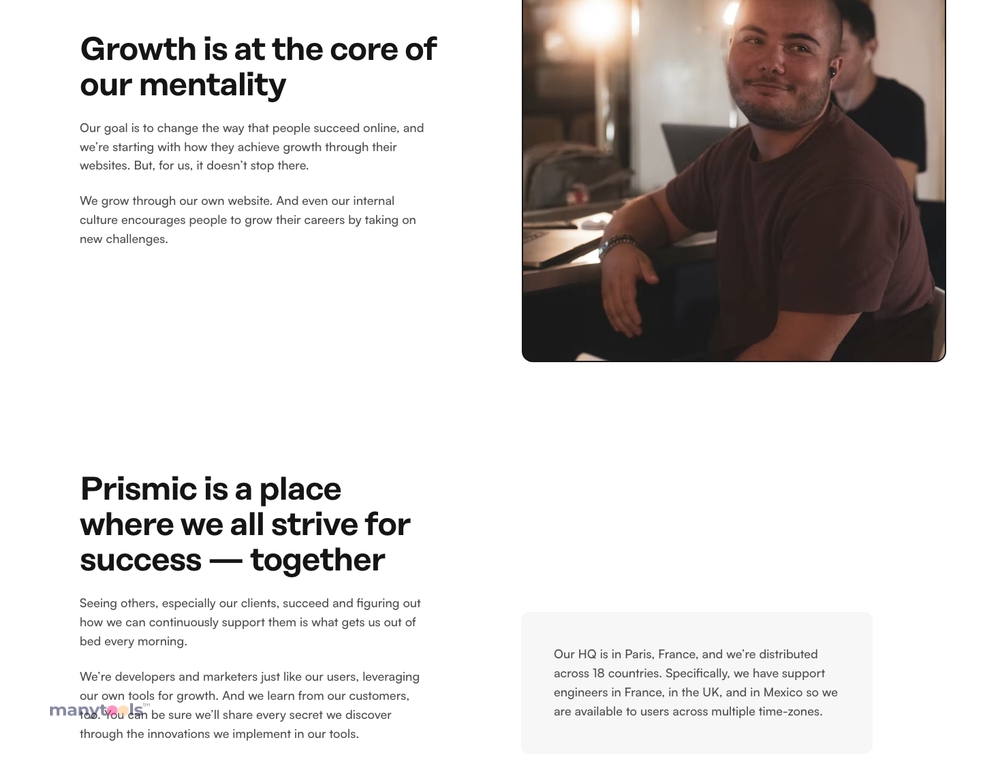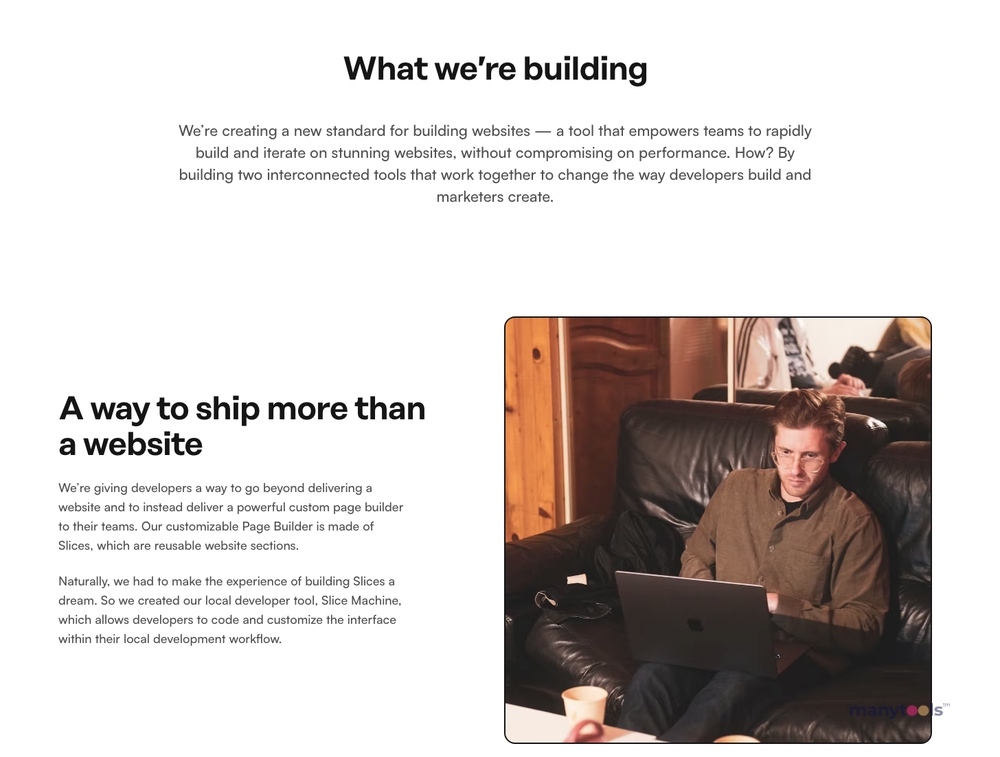 Discover the Power of Prismic
Welcome to Prismic, a revolutionary headless website builder designed to transform how developers and marketers build and maintain websites. This platform is a game-changer, making it easier to launch websites while providing the flexibility to iterate faster and improve continuously.
Harness the Potential of a Headless Builder
Prismic takes the concept of website building to a new level with its headless architecture. This means that the front-end and back-end are separate, giving you more control over how your website looks and operates. You can customize your site to your specific needs, without being limited by pre-designed templates or themes. The result? A website that is uniquely yours and keeps getting better.
Fuel Your Creativity and Efficiency
As a headless website builder, Prismic empowers you to ship and iterate faster. You can make changes on the fly, without having to worry about breaking the site or affecting the user experience. This means you can unleash your creativity, experiment with different designs, and implement changes quickly.
Optimize Your Website with Ease
With Prismic, optimization is a breeze. The platform provides valuable insights that let you know how your website is performing. These analytics will guide you in making the necessary tweaks to ensure your site is always at its best, attracting more visitors, and keeping them engaged.
Collaborate and Grow
Prismic is not just a tool for developers; it's also an essential resource for marketers. The platform facilitates collaboration between the two, ensuring that the website aligns with the company's marketing objectives. This way, you can build a site that not only looks great but also drives growth.
Stay Ahead with Prismic
In the fast-paced digital world, staying ahead of the curve is crucial. Prismic enables you to do just that. As a headless website builder, it makes it possible to adapt quickly to changes and trends, ensuring your website remains relevant and competitive.
Experience the Prismic Difference
Prismic is more than just a website builder. It's a comprehensive tool that empowers you to create, manage, and optimize your website in a way that aligns with your objectives. Whether you're a developer, marketer, or growth hacker, Prismic offers a solution that will help you build a better website faster.
In conclusion, Prismic is a headless website builder that caters to the needs of digital professionals. It's a platform that combines flexibility, efficiency, and collaboration, making website building and management a seamless process. So why wait? Make a move to Prismic and experience a new way of creating websites.
Other Tools Like
Prismic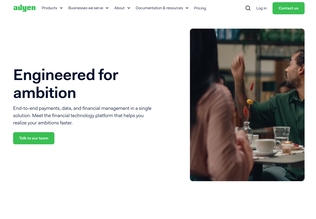 Adyen
adyen.com
Paid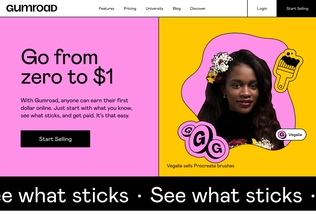 Gumroad
gumroad.com
Paid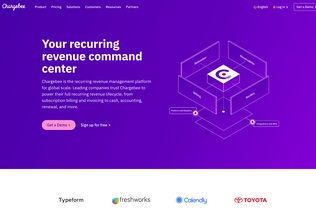 Chargebee
chargebee.com
Trial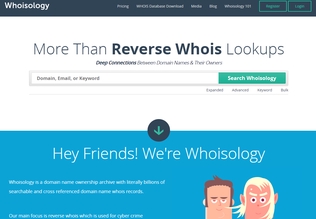 Whoisology
whoisology.com
Trial
Comments