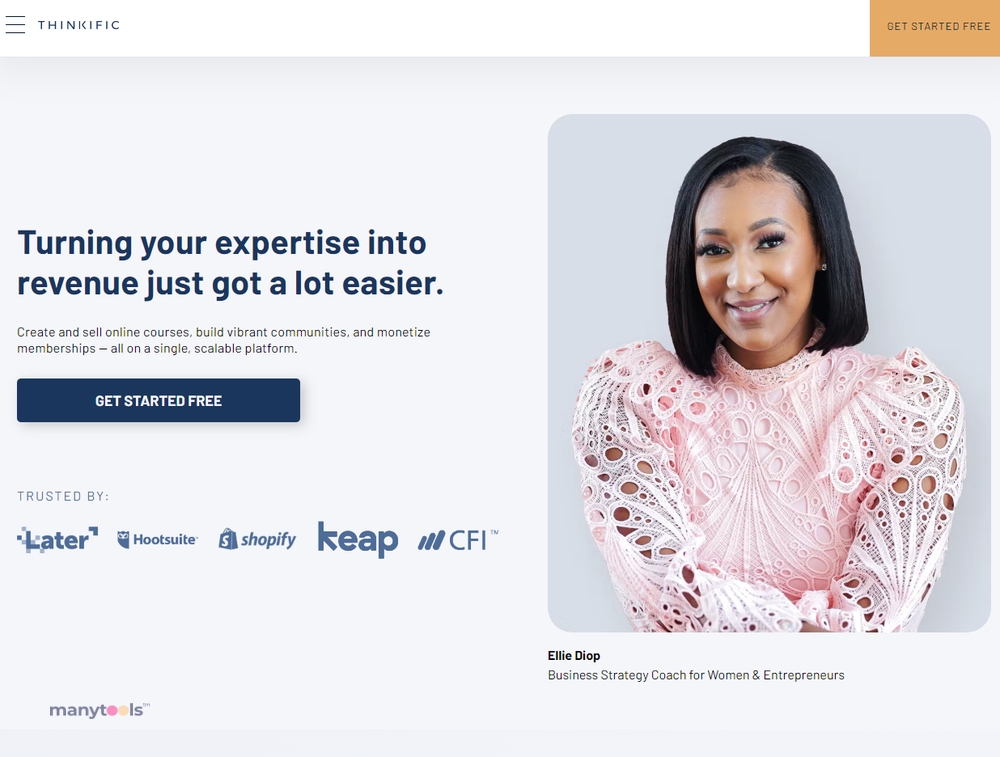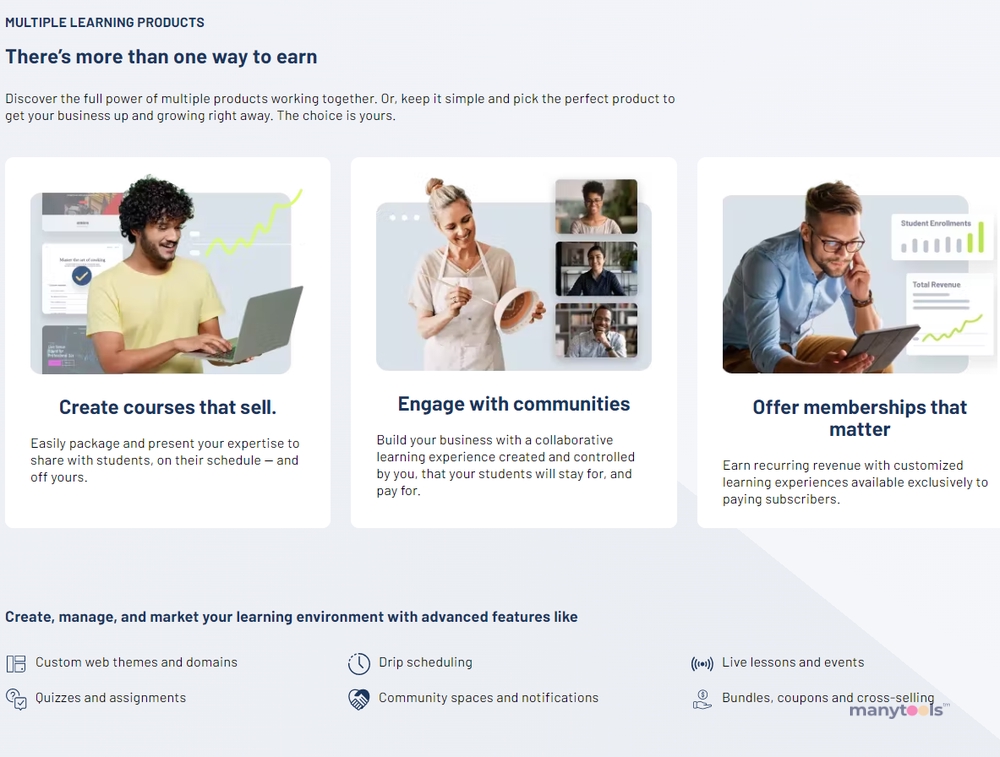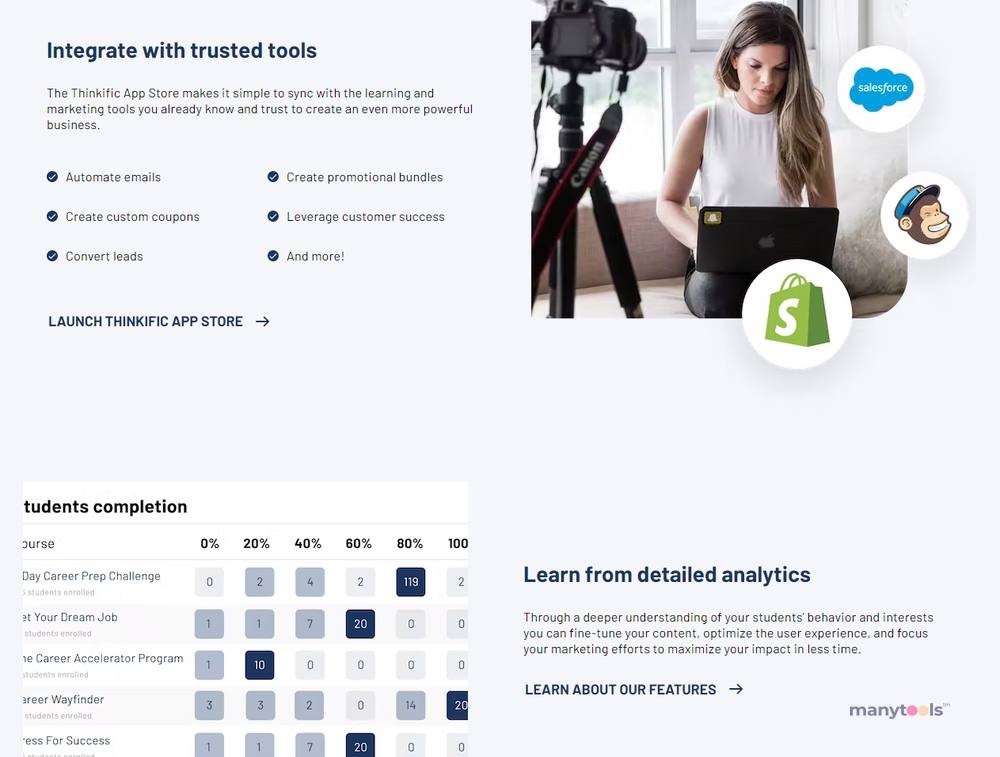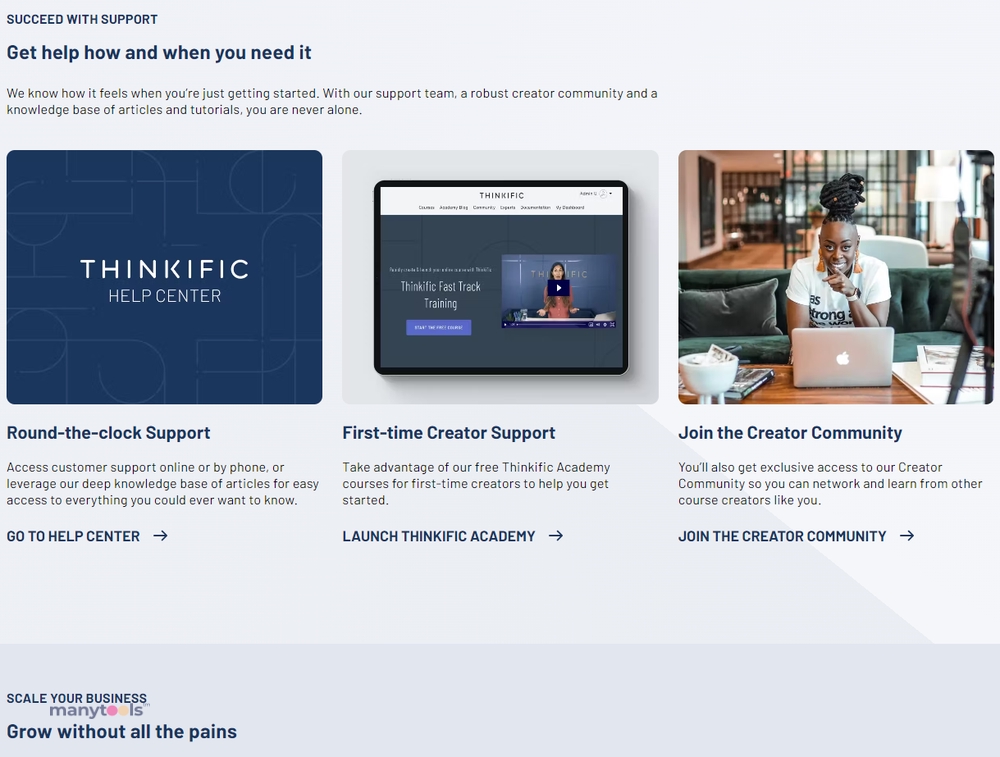 Your Partner in Online Course Creation
Thinkific is a powerful platform designed to empower experts aiming to monetize their knowledge. This dynamic tool simplifies the process of creating, marketing, and selling online courses. With Thinkific, turning your expertise into revenue has never been easier.
The Power of Simplicity
One of the key factors that set Thinkific apart is its ease of use. The interface is user-friendly and intuitive, meaning no technical background is required to create an online course. It's as simple as uploading your content, setting your price, and clicking "publish". Within moments, your course is live and ready to be accessed by learners worldwide.
Unparalleled Support
Thinkific also boasts industry-leading support. The team behind this tool understands the challenges of creating online courses. Thus, they are always ready to help users navigate the platform and address any issues promptly and professionally. This level of support ensures you can focus on sharing your knowledge instead of wrestling with technical difficulties.
Design Freedom
Unlike other platforms, Thinkific gives you complete control over your content and design. This means you can tailor your courses to match your brand and meet learners' specific needs. The platform gives you the power to create a unique, engaging learning experience that resonates with your audience.
Marketing and Sales
Not only does Thinkific simplify course creation, but it also provides powerful marketing and sales tools. With Thinkific, you can set your prices, offer discounts, bundle courses, or even provide your courses for free. This flexibility allows you to experiment with different strategies to maximize your revenue.
Building a Learning Community
Thinkific is not just about selling courses. It also allows you to create a thriving learning community. Through discussion forums, quizzes, and student analytics, you can engage with your learners, gauge their progress, and continuously improve your courses based on their feedback.
A Comprehensive Solution
In a nutshell, Thinkific is a comprehensive solution for experts looking to share their knowledge and generate income. It simplifies the technical aspects of creating an online course, provides robust marketing and sales tools, and allows for the creation of a dynamic learning community.
With Thinkific, sharing your expertise has never been easier or more rewarding.
Thinkific Review 2023: Is this the best Online Course Platform for You?
06 Mar 2023
Thinkific offers an ideal solution for creating online courses with ease. Within minutes of registering, I was able to begin constructing my initial course from the ground up. The majority of the features are user-friendly, and there's no need for any technical expertise. Although the navigation might be slightly perplexing initially, there is excellent assistance available for new course creators, including complimentary training on course creation, progress checklists, and an extensive Help Centre resource library. The no-code drag-and-drop website builder provided by Thinkific is a delight to use, offering 10 pre-designed templates to help you get started. Moreover, Thinkific's pricing is budget-friendly, with a perpetually free plan, a $39/month paid plan, and a feature-packed $99/month option that offers more than you could ever require. I highly recommend registering for the free account immediately to explore the platform, as the complimentary course creators' training alone makes it a worthwhile opportunity.
My Honest Review of Thinkific (+ How to Setup a Course)
In the realm of software, user-friendliness is closely linked to the abilities of the individual user. Our evaluation of Thinkific's online course software revealed that crafting a course with their online builder is relatively simple. The user interface is uncluttered and straightforward to navigate. Although locating certain features may require some time, Thinkific provides excellent support and documentation, which helps reduce the learning process. Overall, Thinkific is considerably more user-friendly compared to other software alternatives. Furthermore, it far surpasses the experience of creating an online course on one's own website and hosting platform.
Thinkific Review (2023) – Why I Use It and What You Should Know
13 Mar 2023
Thinkific's Start plan offers a generous array of features, making it a cost-effective choice with the added bonus of no transaction fees. The recent enhancements to their landing page have only added to its appeal. As a current Thinkific user for my own courses, I believe it serves as an ideal starting point for anyone embarking on their online course creation journey.
Other Tools Like
Thinkific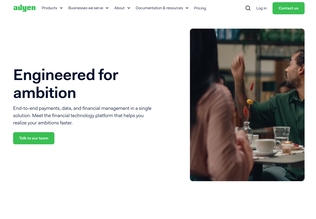 Adyen
adyen.com
Paid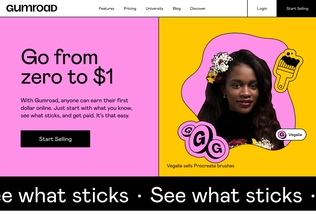 Gumroad
gumroad.com
Paid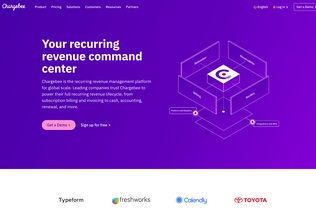 Chargebee
chargebee.com
Trial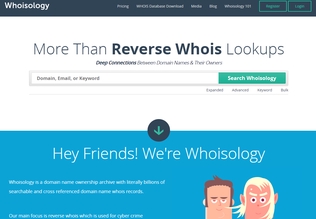 Whoisology
whoisology.com
Trial
Comments