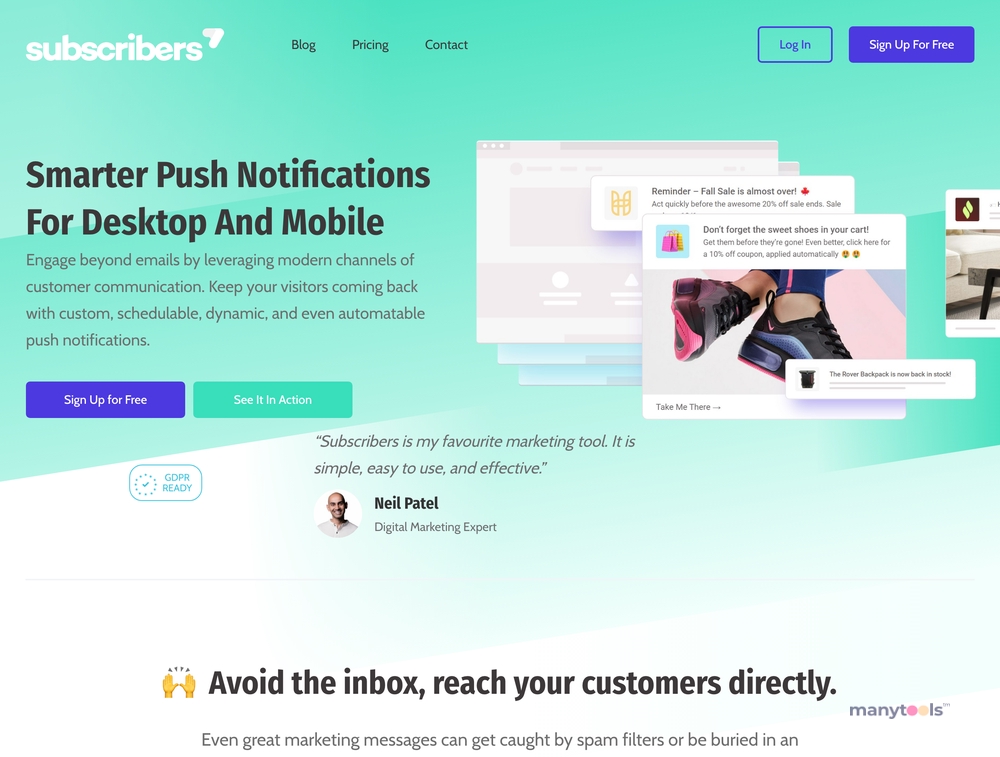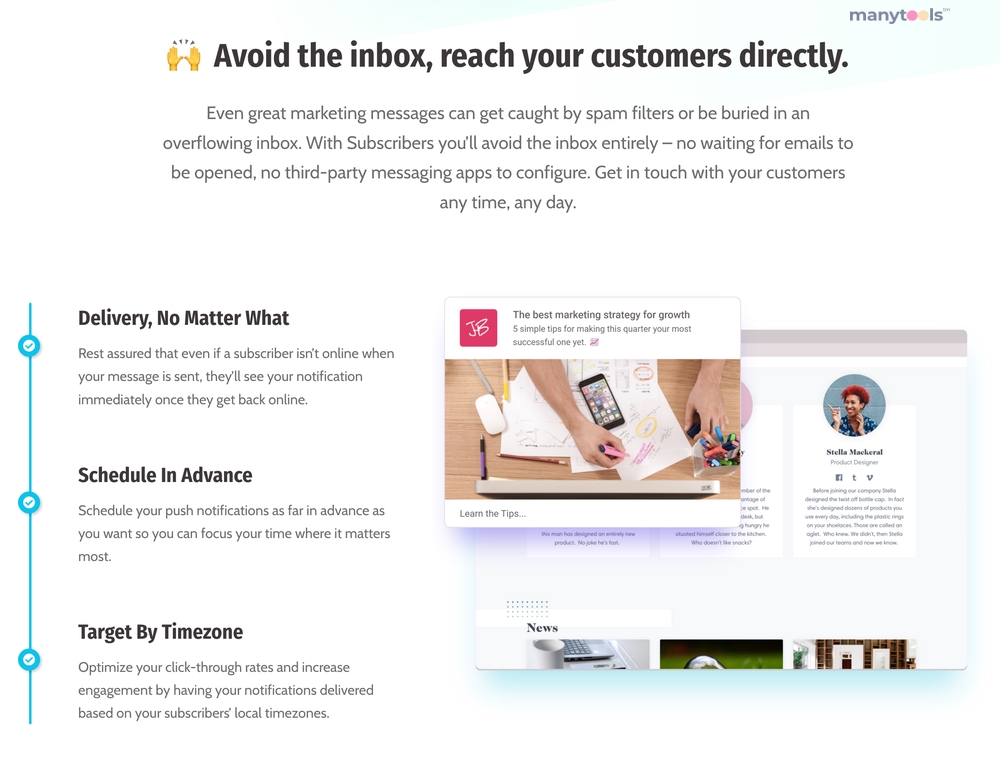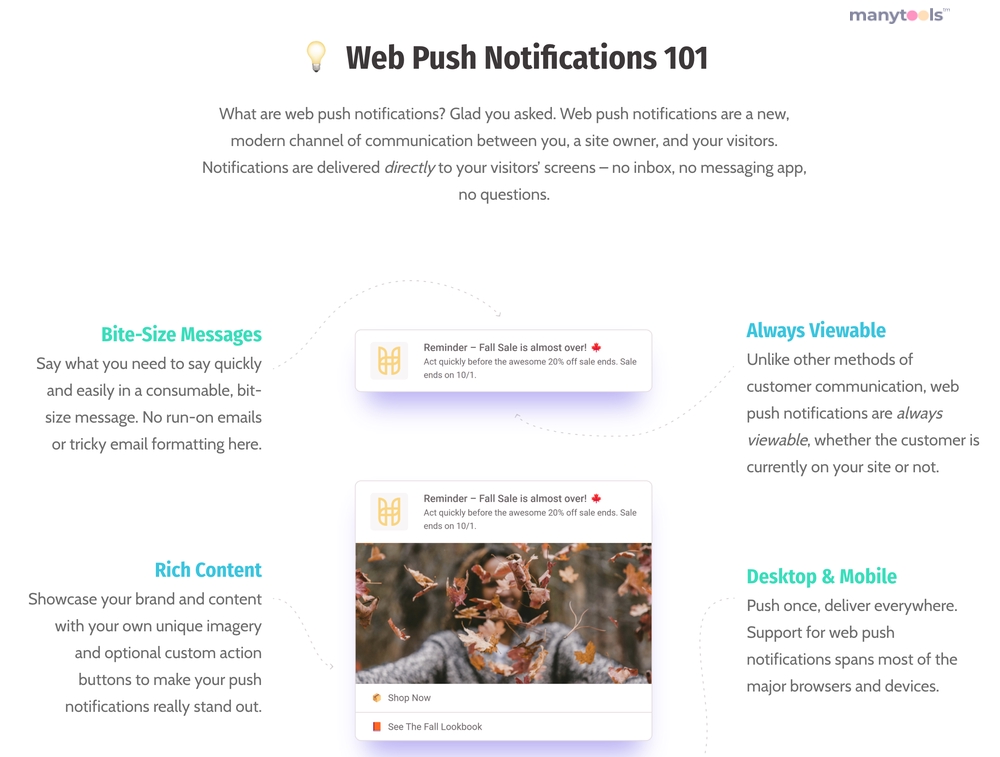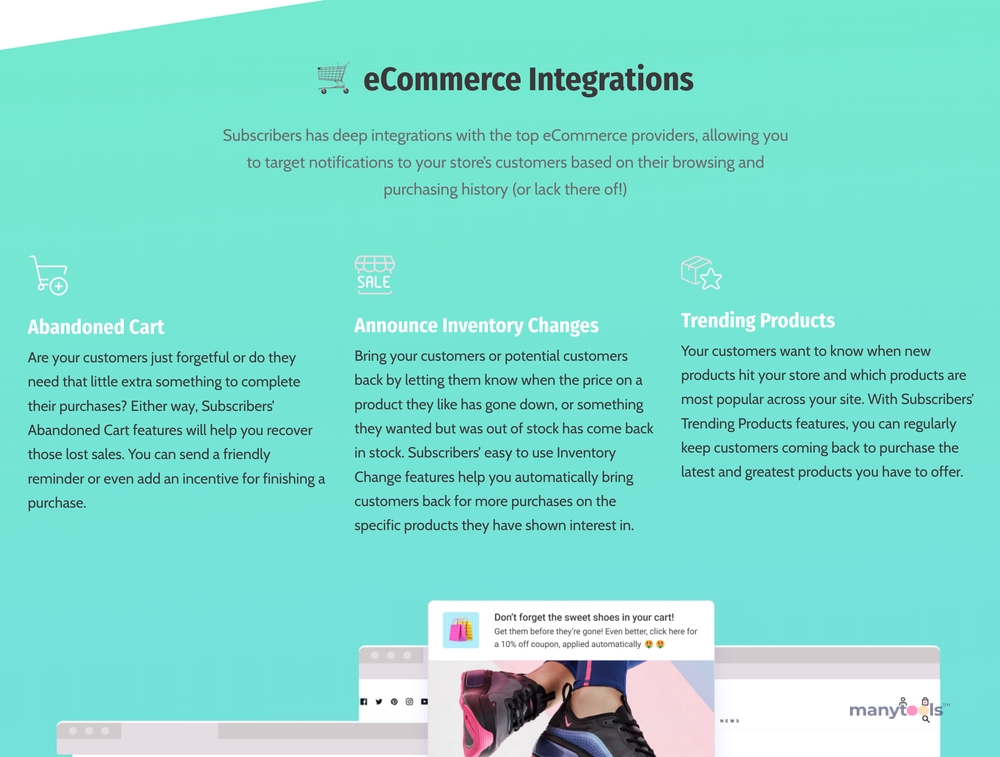 Your new secret weapon in the world of digital marketing.
This game-changing tool leverages the power of smart push notifications to help businesses increase repeat visits and purchases. Operating in the background, it turns casual visitors into regular customers and ordinary websites into dynamic marketing platforms.
Diving into the core of Subscribers
Its key feature is automated push notifications. But these aren't your run-of-the-mill notifications. They're smart, targeted, and thoroughly optimized to engage your audience on both desktop and mobile platforms. It's like having a personal assistant who knows your customers' browsing habits and preferences.
The tool's intelligence doesn't stop there.
Subscribers takes the guesswork out of marketing by automating the process. No more manually scheduling notifications or spending hours crafting the perfect message. Just set your parameters, let the tool do its magic, and watch as your engagement metrics soar.
User experience is another area where Subscribers shines.
Its clean, intuitive interface makes it easy even for beginners to get started. No need for any technical know-how or prior experience in digital marketing. If you can browse a website, you can use Subscribers.
In terms of compatibility, Subscribers is a winner.
It works seamlessly with both desktop and mobile platforms, giving you a wide reach. It's like having a marketing team that never sleeps, constantly engaging your audience wherever they are, whenever they're online.
Subscribers also respects your audience's privacy.
It only sends notifications to users who have opted in, ensuring your marketing efforts are not only effective but also ethical. It's not just about getting more visits or purchases; it's about building a relationship with your audience based on trust.
Wrapping up
Subscribers is more than just a tool. It's a powerful ally in your digital marketing journey. Whether you're a seasoned pro or a newbie, it's designed to help you get more from your online presence. With its smart features, user-friendly interface, and ethical approach, Subscribers could be the key to unlocking your website's full potential.
So, why wait? Harness the power of smart push notifications and take your digital marketing game to the next level with Subscribers.
Other Tools Like
Subscribers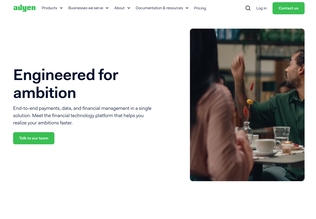 Adyen
adyen.com
Paid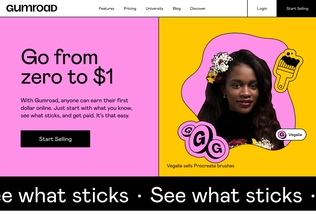 Gumroad
gumroad.com
Paid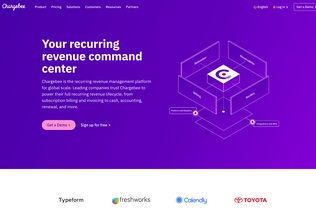 Chargebee
chargebee.com
Trial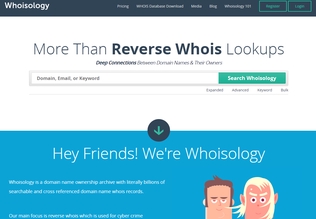 Whoisology
whoisology.com
Trial
Comments