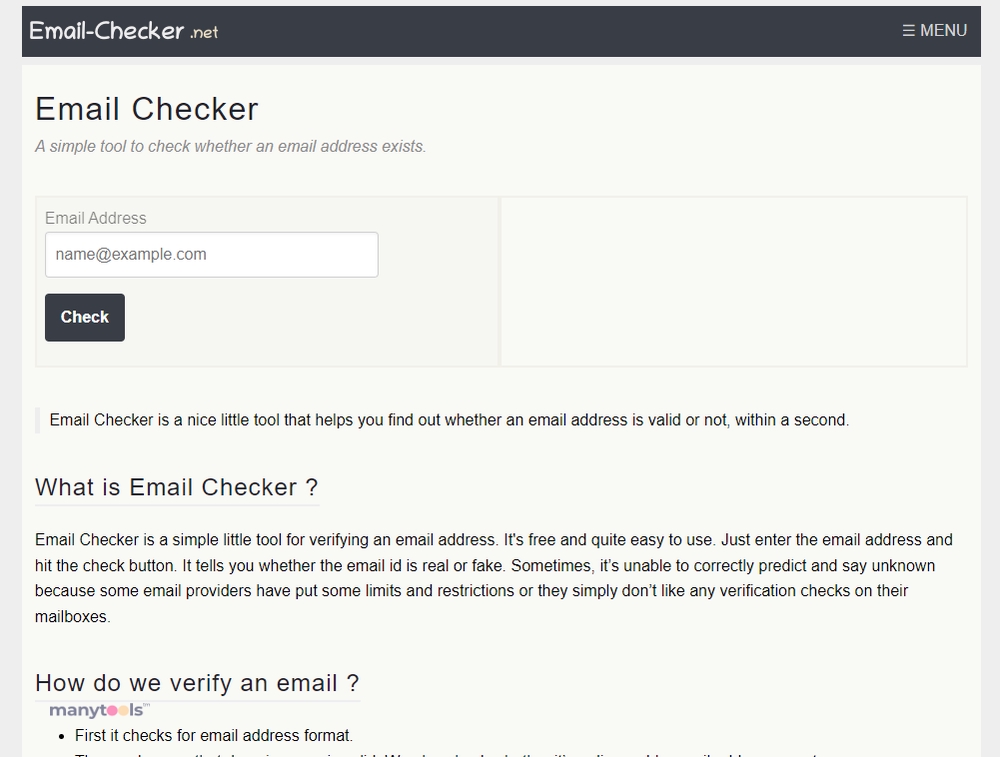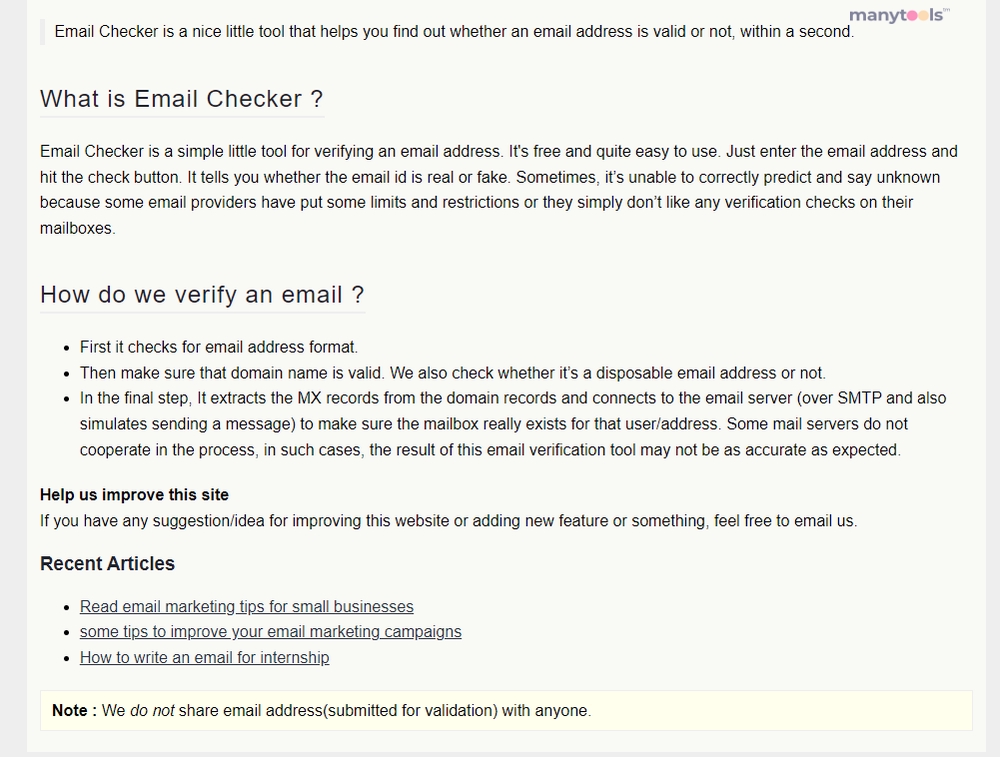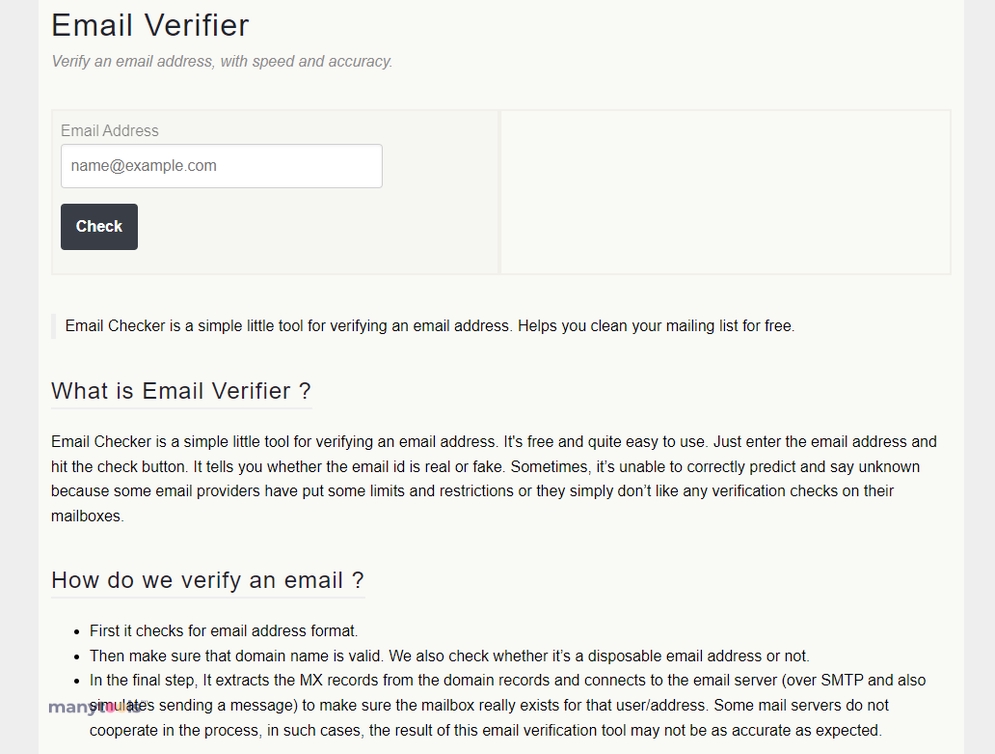 The Ultimate Verification Tool
In the vast digital world, one tool stands out to solve a common problem - verifying email addresses. This tool is none other than the Email Checker. With a singular focus, it has created an easy-to-use platform that allows you to verify any email address in a matter of seconds.
Simplicity at Its Best
The beauty of Email Checker lies in its simplicity. It doesn't try to do too much and instead focuses on doing one thing perfectly. The interface is clean, intuitive, and straightforward. A single input box allows you to enter the email address you want to verify. It's that simple. No complicated menus or options to distract you.
Reliability You Can Trust
In the world of digital communication, accuracy is everything. Email Checker understands this and ensures reliable results every time. It checks whether a mailbox actually exists, helping you avoid sending emails to non-existing addresses. The tool's precision is impressive, providing confidence and peace of mind.
Always Free, Always Ready
Another great thing about Email Checker is that it's free. You don't need a subscription or a credit card. It's always there, ready to verify your email addresses at any time. This accessibility makes it an essential tool for everyone, from SEO gurus to content creators.
A Must-Have for Digital Professionals
For developers, designers, growth hackers, and other digital professionals, Email Checker is a boon. It saves time and effort, allowing you to focus on more critical tasks. Whether you're verifying a single email address or a list, this tool makes the process effortless and swift.
Data Privacy and Security
Email Checker takes data privacy seriously. The email addresses you enter are not stored or used for any other purpose. This commitment to privacy means you can use the tool with complete peace of mind.
Final Thoughts on Email Checker
In a nutshell, Email Checker is a simple, reliable, and free tool for verifying email addresses. It delivers precisely what it promises, without any unnecessary frills or complications. The commitment to data privacy is commendable, adding another layer of trust to the tool. For anyone dealing with email addresses, it's an essential tool that deserves a spot in their digital toolkit.
Other Tools Like
Email Checker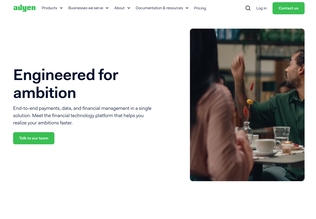 Adyen
adyen.com
Paid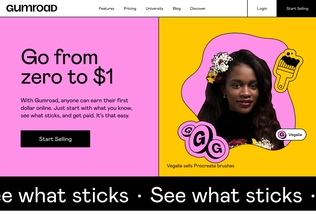 Gumroad
gumroad.com
Paid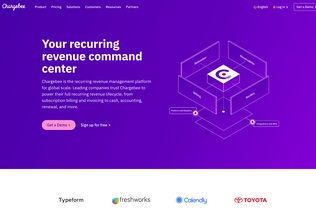 Chargebee
chargebee.com
Trial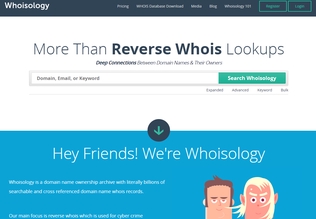 Whoisology
whoisology.com
Trial
Comments