Email Address Verifiers
Verify Email Addresses Easily with the Best Tools
Do you have a website or a company that sends a lot of emails on a daily or monthly basis? Are you sending newsletters to hundreds of emails but you still get low click and conversion rates? Well, the problem you might have lies in that bulk email list that might contain some invalid or potentially dangerous emails.
If you want to clear your list of all unwanted email addresses, you need one of the Email Address Verifiers, tools that are indispensable in today's marketing industry. What these tools do is scan your lists of emails and keep only the verified ones on them. It is extremely important to have a clean email list and these tools will help you get it.
As always, the choice of the best tool in this category is not easy and we are here to help you get all the verification processes cleared out. Pick some tools from our special list and learn more about this category of tools by reading this review about them. It will be worth your time and attention.
What Are Email Address Verifiers?
Basically, we are talking about tools whose sole purpose is to scan your email address lists and keep the ones that have been successfully verified. No one wants unknown email addresses that lead nowhere on their mail servers. Therefore, using these tools is a good idea if you want a higher conversion rate.
Also, regardless of the conversion rate, your email listing can contain some email addresses that are potentially harmful and dangerous. The use of these tools helps you clear those email addresses from those lists and keep a clean slate for your company. They can be extremely valuable to small and large businesses alike.
Choosing the best email address verifier tools is not easy. You need to know their basic features, the benefits of their use, and the pricing of the tools you are about to use. We are going to tackle all of those points in the next couple of minutes so make sure to pay attention to what we have to say.
How Does Email Verification Work?
Just because an email address exists, doesn't mean that it is valid and true. Many email addresses are created for a different purpose and that is to thwart your business or to potentially harm it. The tools for email address verification are using complex algorithms to pick those harmful addresses out.
These tools work on the principle of scanning. They are able to scan your email list directly and verify the email addresses that you need. The ones that you don't need will be marked as unwanted and you can delete them easily from your email list. It is an automated process and all you have to do is wait.
As a result, you will get a clean email list with verified email addresses only. These tools can clear all addresses that have problems with syntax, domain, spam, and other issues. Therefore, they will blacklist the ones that are no longer necessary and you will be left with a list of verified email addresses.
What Types of Email Verification Tools Are There?
Just like with any tools out there, there is no singular tool that you can use basically for anything. When it comes to the best email checker tools, there are two basic types of tools you can use. They both have their pros and cons and many people use them.
Real-Time Email Checker
These types of tools are online checkers. They will give you immediate results for any email address that you input. It is important to include these internet service providers in your website or application so that real-time verification can be started.
Bulk Email Verifier
The second type of email verification tool allows for bulk email verification. This process demands a little more time and a bigger number of emails. Namely, you can input your entire email list into these tools and they will clear any disposable email address from it.
What Are the Benefits of Knowing If an Email Address Exists?
Well, you don't have to be a scientist to know the benefits that these tools bring. First of all, when their work is done, your email list will consist only of verified contacts and that means that your emails will always find your target contact. This is important for everyone.
Next, we have a serious benefit when it comes to time-saving. Imagine if you had to send an email to every address in your list just to check if it is valid. That would take a lot of time and these tools are automated and they will give you results minutes after you have used them.
Each email verification tool uses different algorithms to process email verification. This way, they will clear all the disposable email addresses, spam folders, and invalid emails, and keep only intended recipient emails. This way, you save and nurture your sender reputation.
How to Choose the Best Email Address Verifier Tools?
The validation service with the highest rate of accuracy in identifying incorrect, unserviceable, and malicious email addresses is the one that best suits all, or most, of your needs. The service ought to verify proper spelling, catch-all domains, and domain authentication at the very least.
You need to be on guard for the best features that these tools have to offer and they can be various. Let's see some of them that will highly influence your choice of these useful tools.
Verification Speed
Everyone wants everything done right now and without any delay. Well, this is an important feature of every email verification tool out there. You need to pick the fastest ones that will tackle real-time or bulk email verification.
Preferences
Each tool has a distinct number of different features and preferences. You need to know your needs and pick the ones that can do bulk email verification or just a few emails at ones. Also, you can choose between tools that are cloud-based or software-based.
Pricing
Of course, with using any tool available online, there comes that dreadful moment when we have to pay for them. You can find some tools in this category that are free. Still, there are some that offer trial access and those that will demand your premium account.
What Are the Best Email Verification Tools for Finding a Disposable Email Address?
The choice of tools for email verification is long. Every month, there is a new tool on the market with strong marketing that will try to attract you to it. Hopefully, the thesis that we covered here will help you choose the best ones for your professional needs. Also, our list of tools is very helpful.
We offer 9+ email checker tools that you can grab right now and start using for your purposes. Some of them are free email verifier tools while others offer trial access and paid membership. The leading tool is Email Checker and it is used by the biggest number of people. It is good for small and larger businesses alike.
Also, you will see some powerful names on our list such as Hunter. This is a tool that is both an email finder and an email checker. It is great for anyone. Also, you can find other tools here such as Verify Email, Kickbox, Xverify, and many others. The choice is yours so make sure you explore their features and pick the best ones for your needs.
Is There a Free Email Address Verifier to Find?
Our list of tools is very diverse. Also, if you are trying to find them online, you will have a wide choice. When it comes to pricing, the options are various. There are free tools, those that offer trial access, and ones that need to be paid for.
If you want a free email verifier, your best bet is tools like Email Checker and Verify Email. The ones that offer trials are Hunter and Kickbox. Every other software requires you to pay monthly or yearly for their services. Paying for them might not seem too appealing at first but they come with advanced features that will prove to be invaluable to you and your company.
Final Thoughts on Email Address Verification Tools?
If you want to clear your spam folder, get rid of duplicate email addresses, and clean your email servers, your best bet is to choose one of the email address verification tools from our list. They will delete invalid emails and temporary email addresses, and increase your email deliverability.
Your email server will never be swamped with unusable and invalid addresses anymore. The process is easy and fully automated so you only need to issue a search and your listing will be clear of any spam traps. These tools are highly valuable and you simply cannot make a mistake by using them.
Show more
Comparison Email Address Verifiers
#Name

Popularity

Features

Price

Platform

1.

Email Checker

2.

Hunter Email Verifier

3.

Verify Email

4.

Kickbox

5.

Xverify

6.

QuickEmailVerification

7.

EmailListVerify

8.

Proofy

9.

MyEmailVerifier

Frequently Asked

Questions

Find answers to the most asked questions below.
When Should I Verify My Email List?
The right momet to verify any email list is always. Some businesses perform a thorough check every month just to be clear that their bulk of emails is pure and verified. Namely, with real-life checkers, you can verify indivdual emal addresses whenever you want. Simply put, there is no wrong moment for using some of the best email address verification tools.
What Is an Email Verifier?
An email verifier is a tool that helps you sort your email listings. This tool will allow you to get rid of all unwanted email addresses and the ones that are potentially harmful for your business. With an automated process, the email verifying tools will help you create a list of email addresses that is fully verified and without any invalid email addresses.
What Does The Email Verifier Do?
With a semi-automated process, every email verifier can check and verify any email address that you need. There are tools that allow you to verify a single email address in real-time or a bulk of email addresses at once. They blacklist and delete the email addresses that are invalid, spam, or potentially dangerous.
How Do Email Verifiers Work?
Email verifiers use a strain of different algorithms that are embedded into their advanced search options. This way, they can scan every emal address and verify its existence and originality. These tools can check the syntax, domain name, spam emails, and others in order to create a clean email listing for your company. This is an automated process and it saves you a lot of time that you would usually need to verify every email address from your list.
Why Would I use an Email Verifier?
The benefits of using an email verifier tool are tremendous. For small and larger businesses, it is very important to have a list of emails that are verified and true. This way, you increase your sender's integrity and you are certain that your emails will reach your wanted contacts. As a result, you can substantially increase your conversion rate if you are using the right email verification tools.
Other
Best Rated

Tools for Designers
Most Popular

Tools & Categories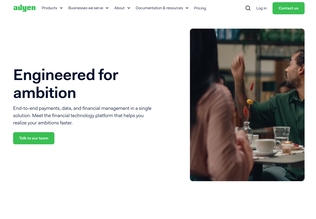 Adyen
adyen.com
Free
Paid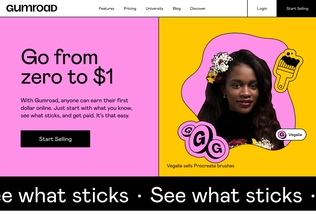 Gumroad
gumroad.com
Free
Paid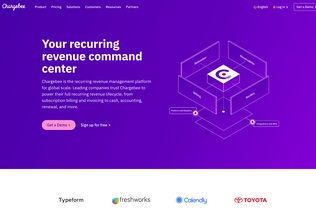 Chargebee
chargebee.com
Free
Trial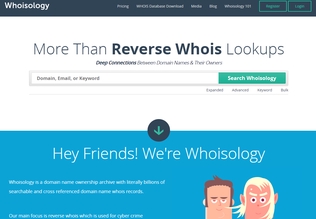 Whoisology
whoisology.com
Free
Trial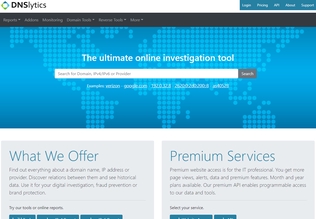 DNSlytics
dnslytics.com
Free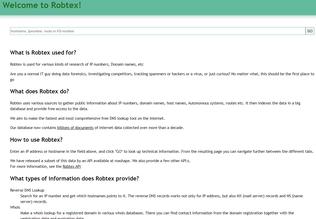 Robtex
robtex.com
Free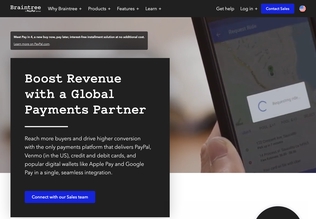 Braintree Payments
braintreepayments.com
Free
Paid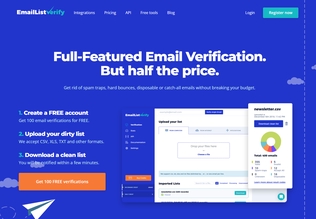 EmailListVerify
emaillistverify.com
Free
Paid