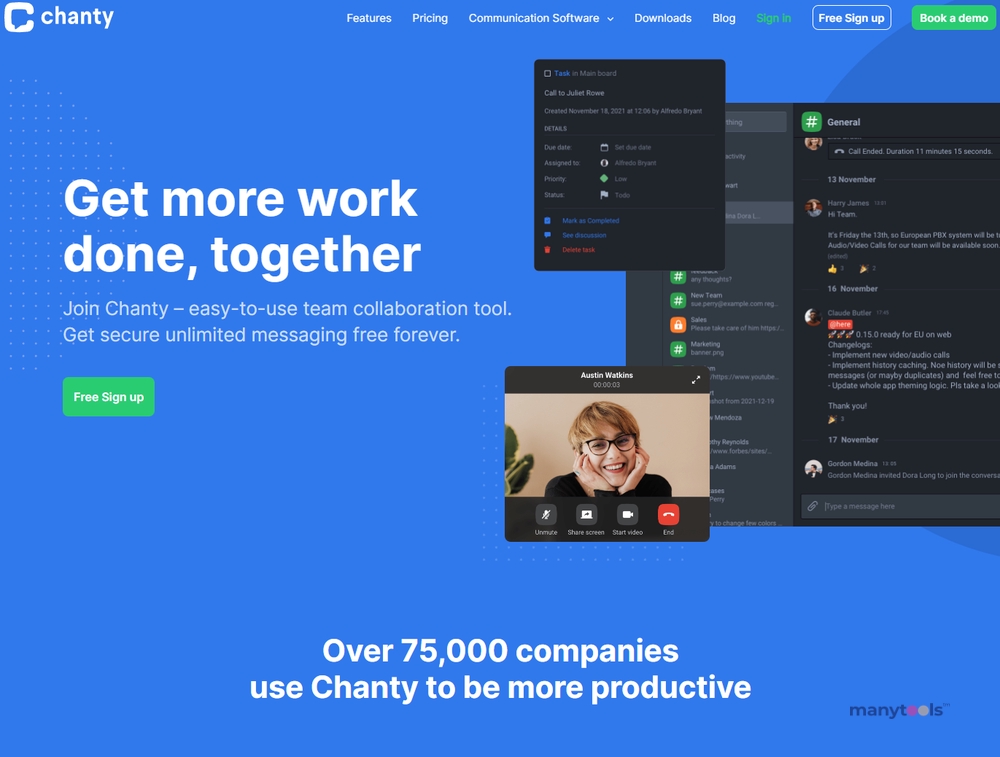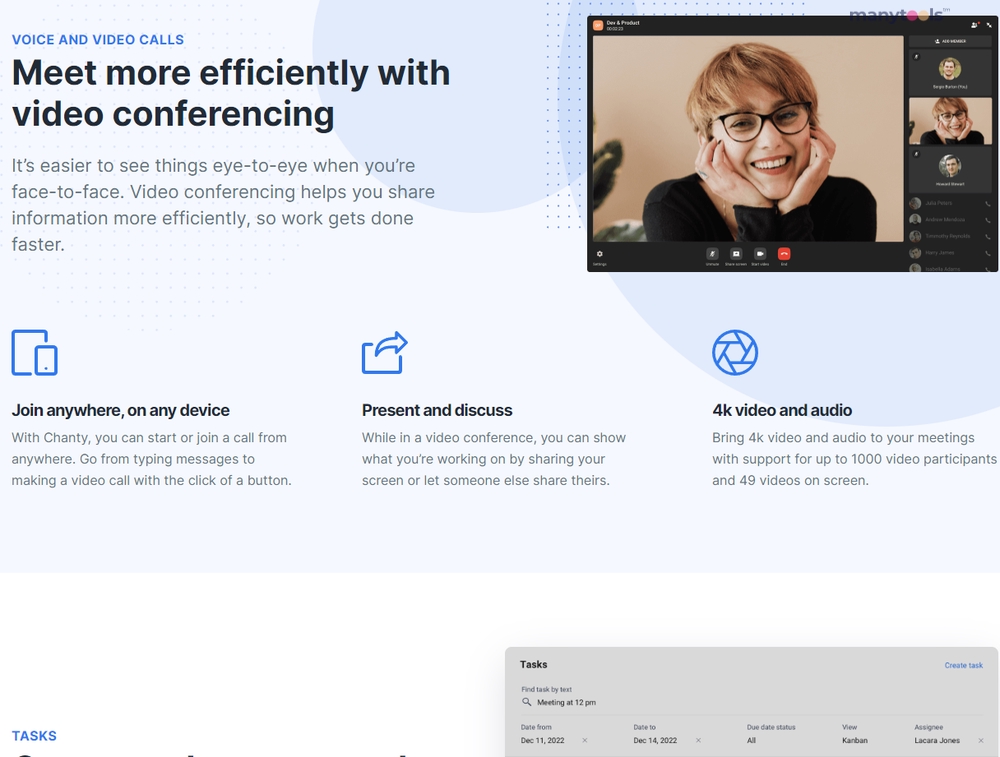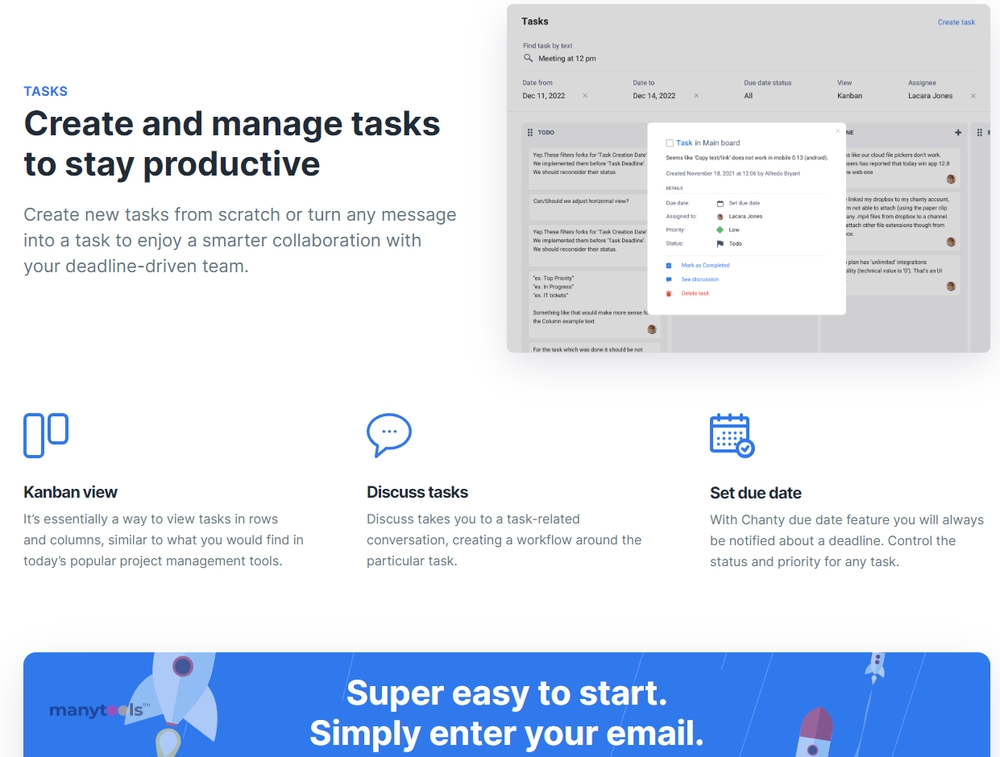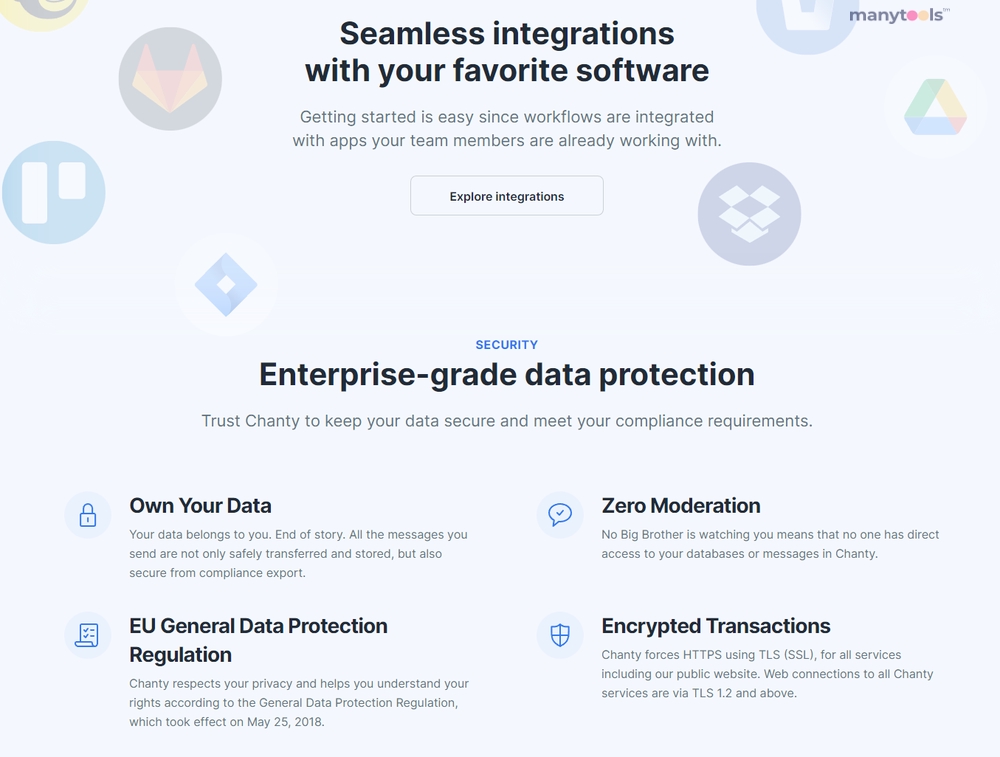 Revolutionize Your Teamwork with Chanty
Chanty is a groundbreaking team communication and collaboration software that is designed to take your team's productivity to new heights. With its innovative features and user-friendly interface, it provides a one-stop solution for all your team collaboration needs.
Unleash Limitless Communication
One of the most notable features of Chanty is its unlimited message history. This means that you can access any piece of communication that ever happened in your team, no matter how long ago. This is a game-changer for team transparency and ensures that important information never gets lost.
Powerful Features That Boost Productivity
Chanty is not just a messaging tool, it's a powerful productivity booster. It comes with a range of features that streamline workflows, reduce time waste, and keep your team focused on what's important. Features like task management, file sharing, and video calls make it easier for your team to work together, even when you're apart.
Seamless Integration with Your Favorite Apps
Chanty understands that every team has its own set of favorite tools. That's why it offers seamless integration with a wide range of popular apps. Whether you're a fan of Trello, Asana, Google Drive, or Dropbox, you can integrate them with Chanty and manage everything from a single platform.
A Tool Designed for Everyone
Whether you're a developer, designer, SEO guru, webmaster, affiliate marketer, growth hacker, data analyst, or content creator, Chanty has something for you. Its wide range of features caters to the needs of all digital professionals, making it a versatile tool that fits into any workflow.
Make Your Team Super Productive
With Chanty, getting more work done together has never been easier. It's designed to make your team super productive, and it delivers on that promise. Whether you're working on a small project or coordinating a large team, Chanty can help you achieve your goals more efficiently.
Join Chanty Today
Ready to take your team's productivity to the next level? Join Chanty today. It's easy to get started, and the benefits are almost instantaneous. Don't wait, start revolutionizing your team communication and collaboration today with Chanty.
Chanty Review 2023: Pros & Cons
09 Apr 2023
Chanty is a user-friendly messaging platform that enhances team communication. With its intuitive and straightforward interface, new users can easily utilize it. The service offers two essential features – team communication and task management, ensuring that all team members are well-informed about ongoing processes and can concentrate on specific tasks. Consequently, the entire company's ecosystem operates seamlessly and efficiently.
Other Tools Like
Chanty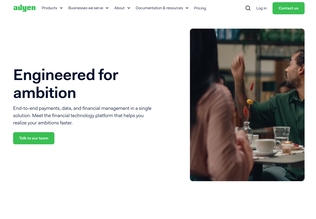 Adyen
adyen.com
Paid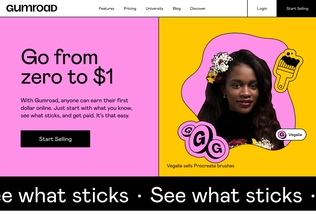 Gumroad
gumroad.com
Paid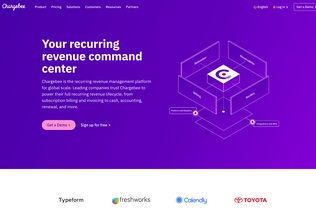 Chargebee
chargebee.com
Trial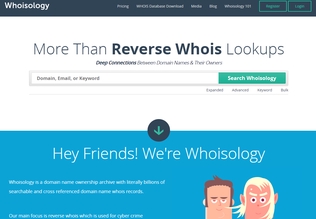 Whoisology
whoisology.com
Trial
Comments