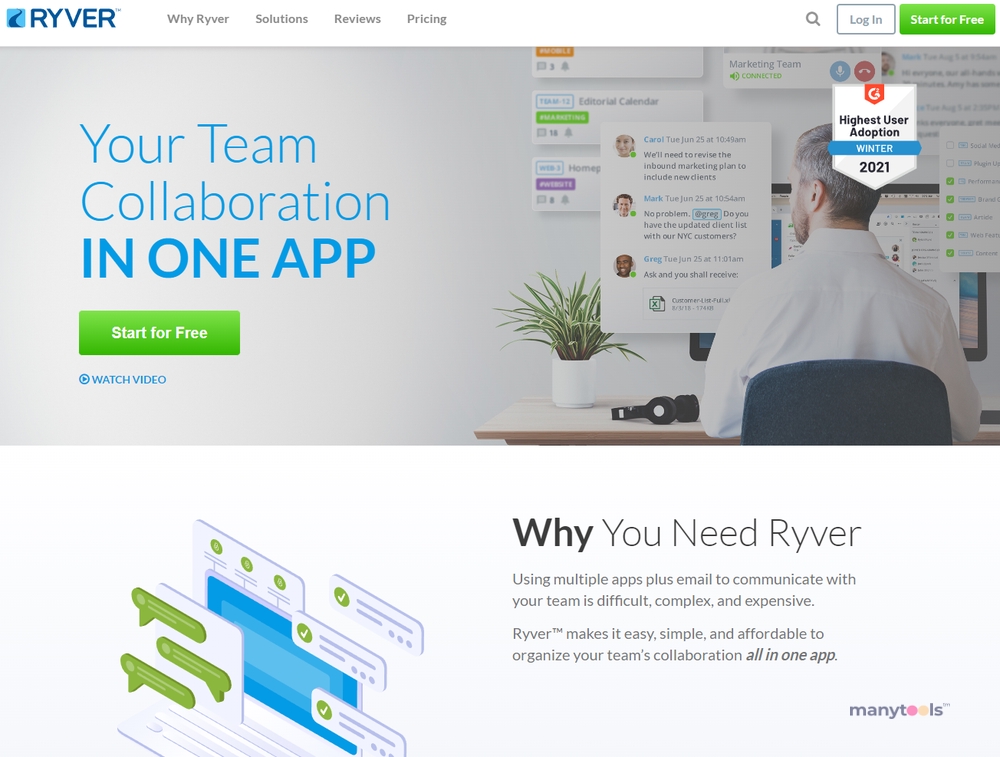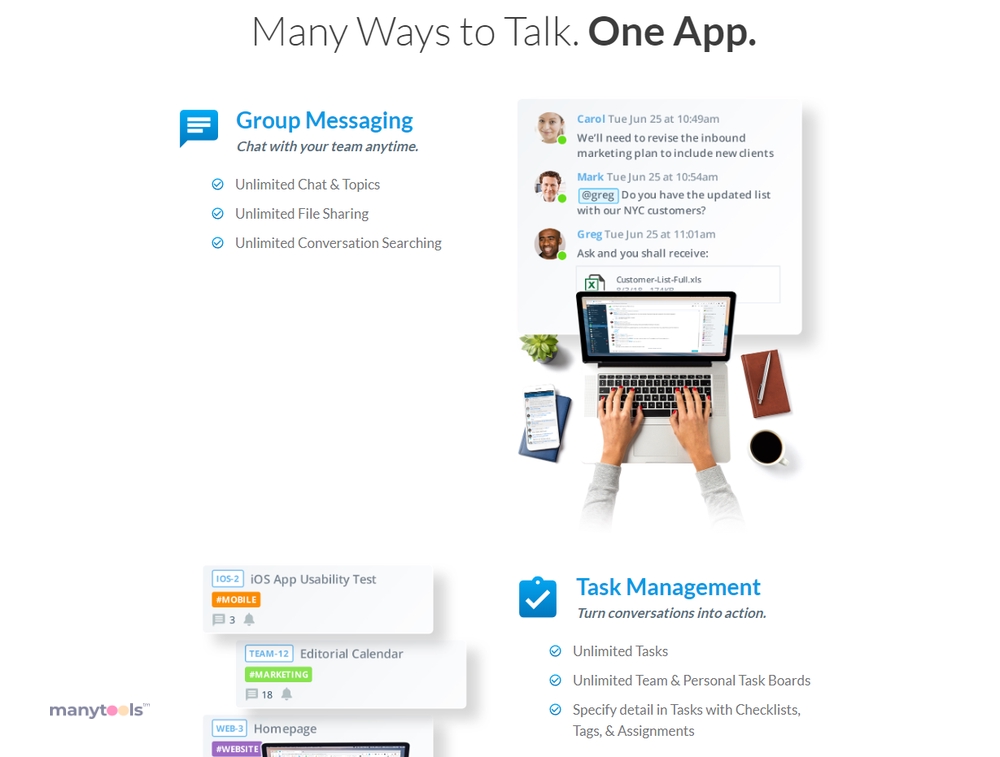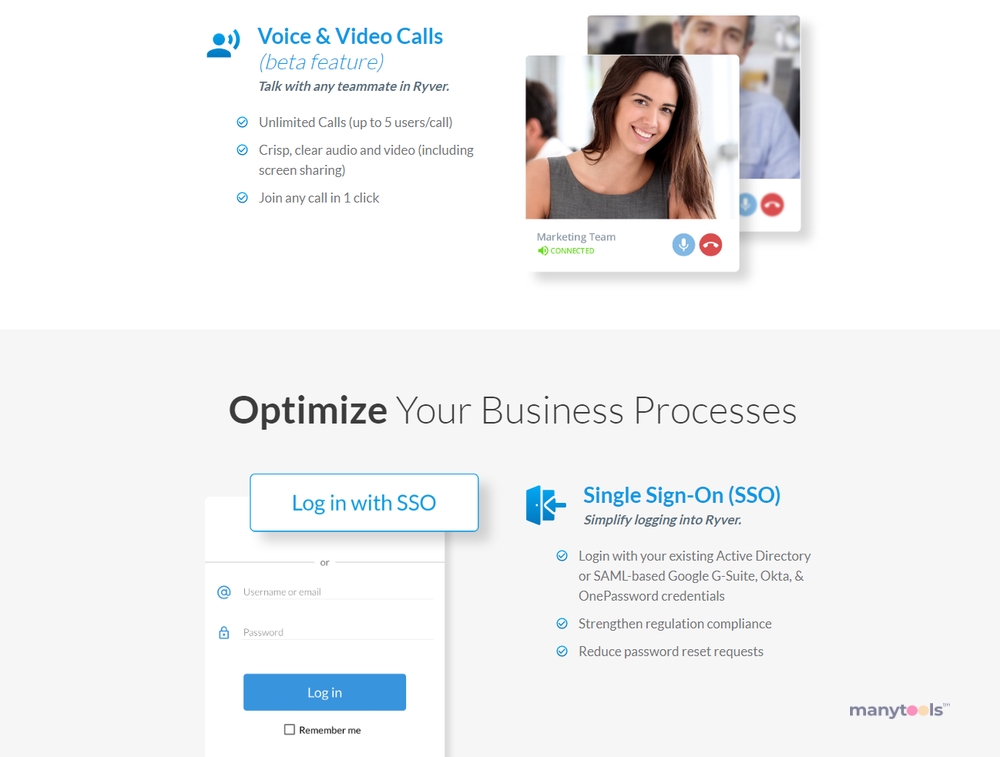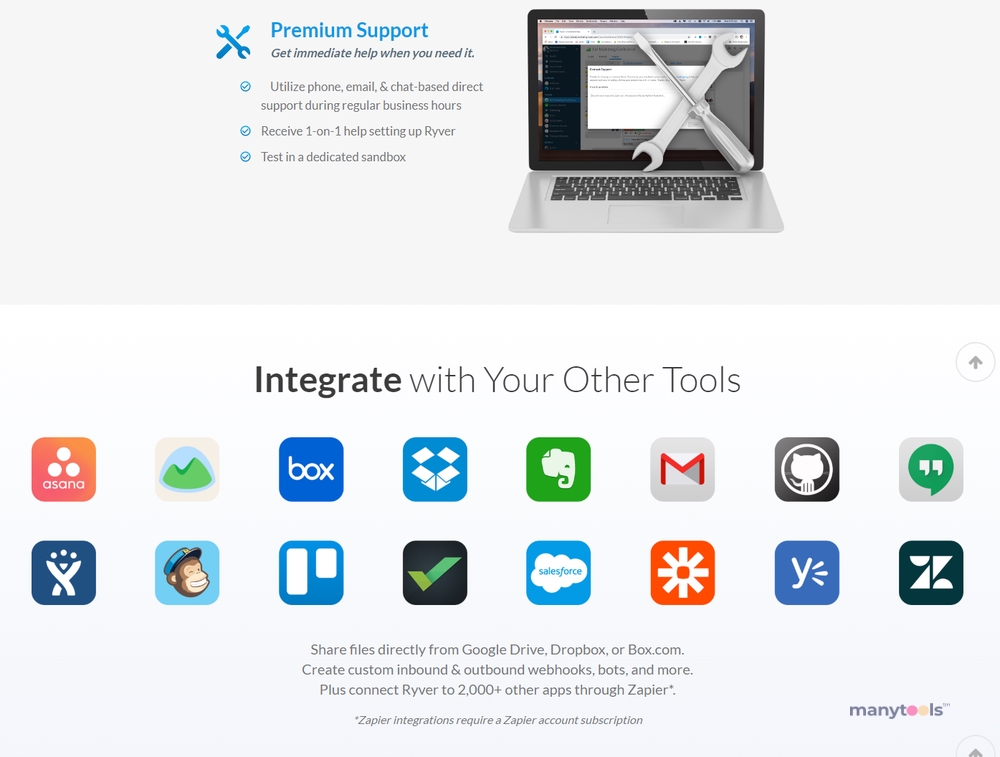 Embracing the Future of Team Collaboration with Ryver
In the digital landscape, effective team collaboration has never been more crucial. Ryver, an innovative platform, has made it its mission to streamline workflows and eliminate communication barriers. It provides a one-stop solution for businesses seeking to maximize productivity while fostering a cohesive work environment, all within one application.
Reinventing Team Interaction
Ryver redefines the way teams interact by integrating group chats, task managers, voice and video calls, and more within its platform. This comprehensive approach not only ensures effective communication but also simplifies task allocation and tracking. It's all about getting more work done, saving time, and reducing costs - a testament to its commitment to revolutionizing team collaboration.
Direct Benefits of Ryver
The benefits of using Ryver are numerous. It enables seamless collaboration, allowing for real-time interaction, regardless of location. It's a tool designed to keep everyone on the same page, literally and figuratively, ensuring that all team members are abreast of updates and developments, thereby promoting efficiency and reducing the risk of miscommunication.
Simplicity and Efficiency
The beauty of Ryver lies in its simplicity and efficiency. The user interface is intuitive and easy to navigate, reducing the learning curve and enabling users to focus on what matters most - getting work done. It's an app that's designed to minimize distractions while maximizing productivity, a valuable asset in today's fast-paced work environment.
Flexibility and Accessibility
Ryver understands that businesses operate differently and hence offers flexible solutions to cater to diverse needs. Whether you're a startup seeking to establish efficient communication channels or a multinational company looking to streamline workflows, Ryver is adaptable and scalable to meet your specific needs.
Cost-Effective Solution
In a world where businesses are always seeking to reduce operating costs, Ryver stands out as a cost-effective solution. It offers a free version, making it an accessible tool for businesses of all sizes. It's a pragmatic approach that underlines Ryver's commitment to promoting efficient team collaboration without breaking the bank.
In Conclusion
In an era where remote work and digital collaboration are the norm, Ryver is a game-changer. It's a comprehensive, user-friendly, and cost-effective solution designed to promote efficiency and productivity. In essence, Ryver is not just a tool, but a partner in your team's quest for excellence and success.
Other Tools Like
Ryver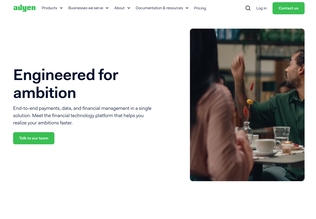 Adyen
adyen.com
Paid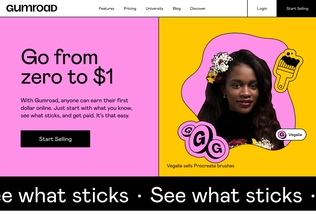 Gumroad
gumroad.com
Paid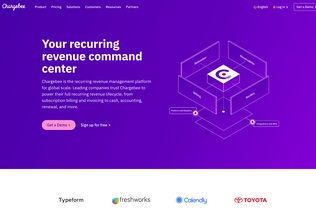 Chargebee
chargebee.com
Trial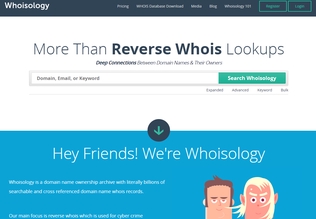 Whoisology
whoisology.com
Trial
Comments