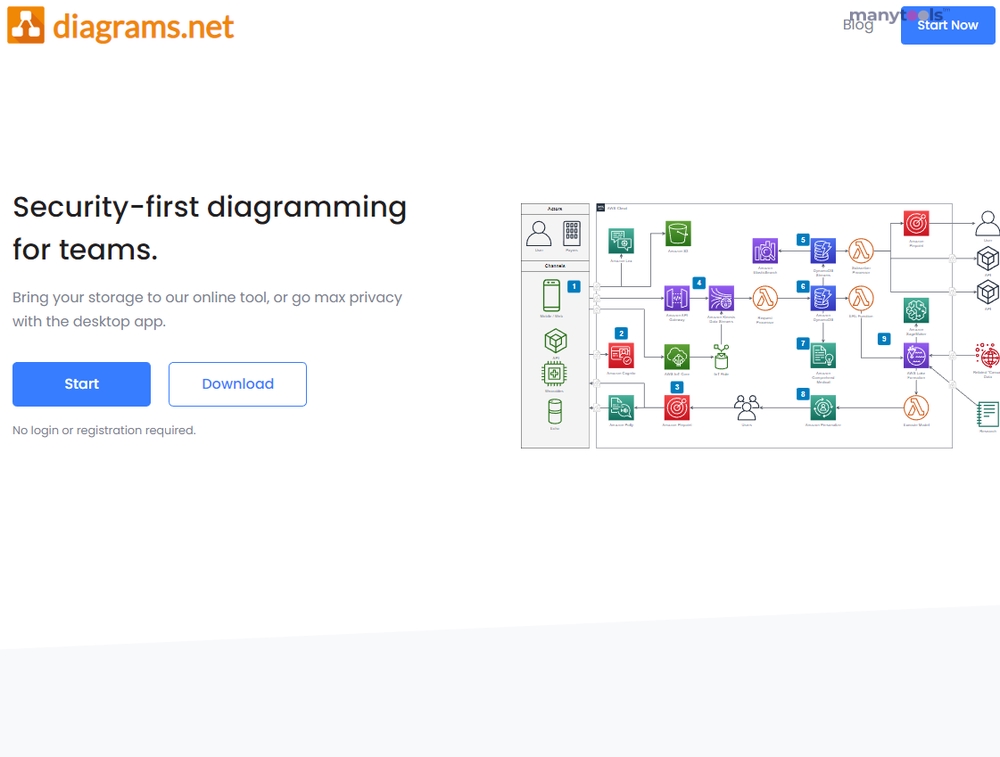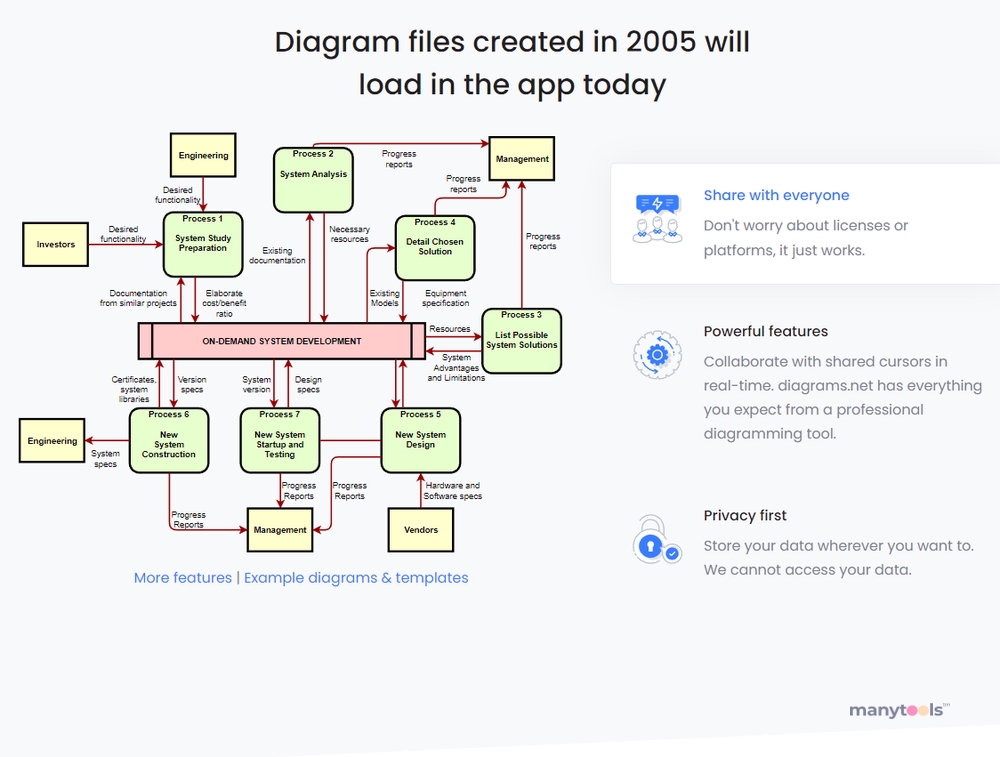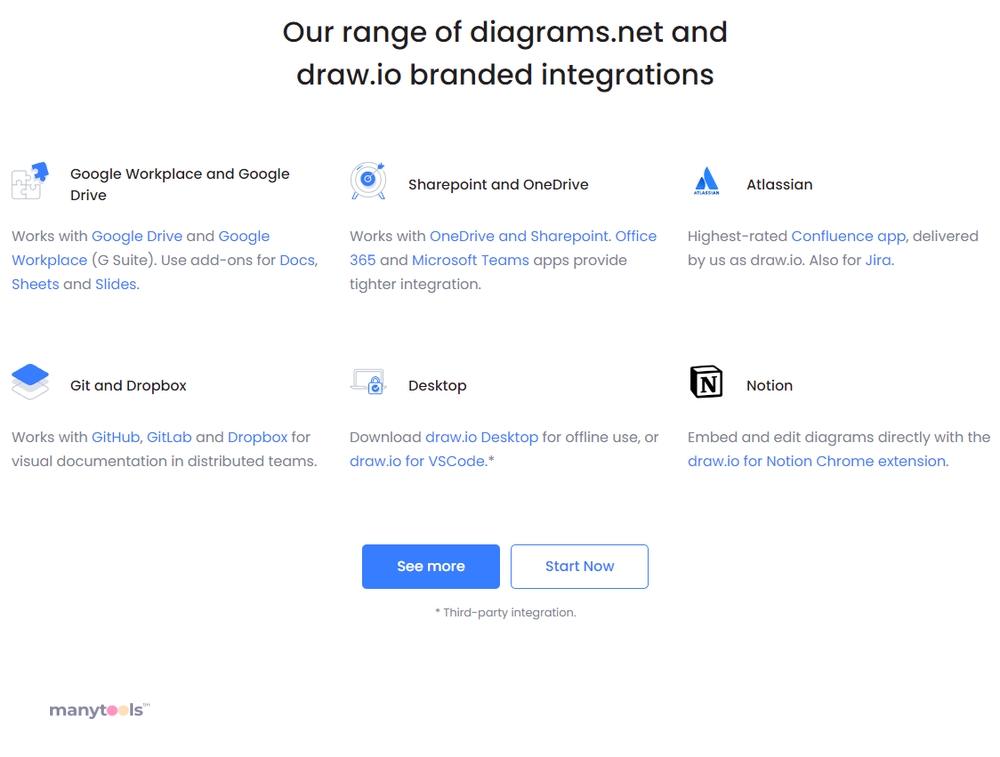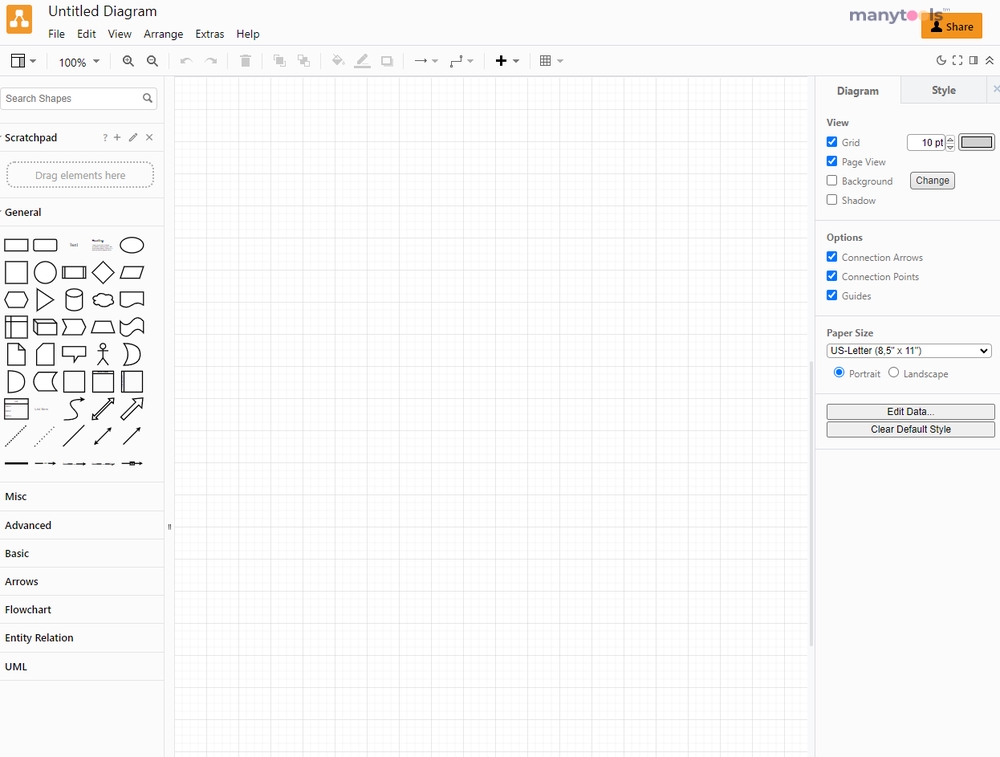 The Ultimate Online Diagram Solution
Draw.io is your go-to solution for creating a wide range of diagrams and flowcharts. Don't let the deceptively simple interface fool you. This powerful online tool is packed with features designed to help you create anything from process diagrams to org charts, UML, ER, and even network diagrams.
A Flowchart Maker Like No Other
Right off the bat, Draw.io impresses with its intuitive design and user-friendly interface. The drag-and-drop functionality makes it easy for both beginners and seasoned professionals to create diagrams. The built-in grid ensures that your diagrams are neat and orderly, while the extensive library of shapes and connectors allows for endless possibilities.
Unleashing Creativity with Online Diagram Software
With Draw.io, your creativity knows no bounds. The tool offers a broad spectrum of shapes, lines, and colors that can be customized to suit your specific needs. Whether you're designing an intricate network diagram or a simple flowchart, Draw.io lets you do it with style and precision.
Organizing Your Thoughts Made Easy
One of the standout features of Draw.io is its ability to help you organize your thoughts visually. By creating process diagrams and org charts, you are able to map out complex processes or organizational structures in a way that is easy to understand and communicate.
Platform Compatibility and Versatility
Draw.io stands out in its compatibility with various platforms. It allows you to save your diagrams directly to services like Google Drive and Dropbox. This seamless integration makes it easy to share and collaborate on diagrams with your team, no matter where they are.
Data Security and Privacy
When using Draw.io, you can rest assured that your data is secure. The tool does not store any data on its servers once you've saved your diagrams to your desired platform. This is a big win for privacy-conscious users and organizations.
Free, But Not Lacking in Features
Despite being a free tool, Draw.io does not skimp on features. It offers a wide array of functionalities that rival those of premium diagramming tools. This makes it an excellent choice for professionals and organizations looking to streamline their workflow without breaking the bank.
Wrapping Up
In essence, Draw.io is more than just an online diagram software. It's a versatile tool that caters to a wide range of needs and skill levels. Whether you're a developer, a designer, an SEO expert, a webmaster, an affiliate marketer, a growth hacker, a data analyst, or a content creator, Draw.io is a tool that deserves a spot in your digital toolbox.
A Complete Review of Draw.io: Features, Price, Pros & Cons with Its Best Alternative
23 Dec 2022
Draw.io is a versatile open-source software available both online and offline, specifically designed for flowcharts and diagrams, catering to the modern needs of professionals. The program boasts an intuitive interface, making it easy for users of any skill level to access and understand the various tools and options available. This allows for the presentation of data in a more digestible format. Furthermore, Draw.io is a highly adaptable platform, offering both online and offline usage options free of charge. Users can also take advantage of a wide array of templates and layouts to suit any creative requirement.
What Is Drawio and Unbiased Review of Drawio and Best Alternatives
18 Nov 2022
In today's data-driven world, data has become a crucial resource for individuals and businesses alike. However, comprehending this data can be challenging for the average person. As a result, data visualization has emerged as a vital skill. Diagramming applications can assist in transforming data into visually appealing graphics and charts for presentations. This article will provide an in-depth review of Draw.io, a popular diagramming tool, to help you understand its key features, benefits, and more before you start using it.
Draw io Online In-Depth Review: Pros, Cons and Its Better Alternative
15 Feb 2023
Have you ever been curious about which online resource could assist you in creating flowcharts, network diagrams, ER diagrams, and other visuals? Draw.io is a versatile online diagramming solution that enables designers, product teams, and various other users to develop charts and diagrams that aid in project planning and organization.
Other Tools Like
Draw.io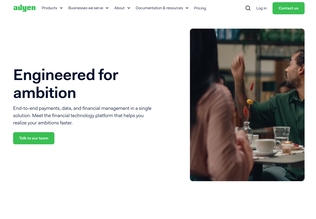 Adyen
adyen.com
Paid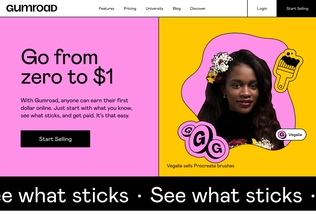 Gumroad
gumroad.com
Paid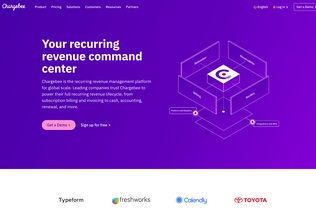 Chargebee
chargebee.com
Trial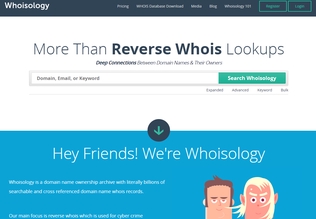 Whoisology
whoisology.com
Trial
Comments