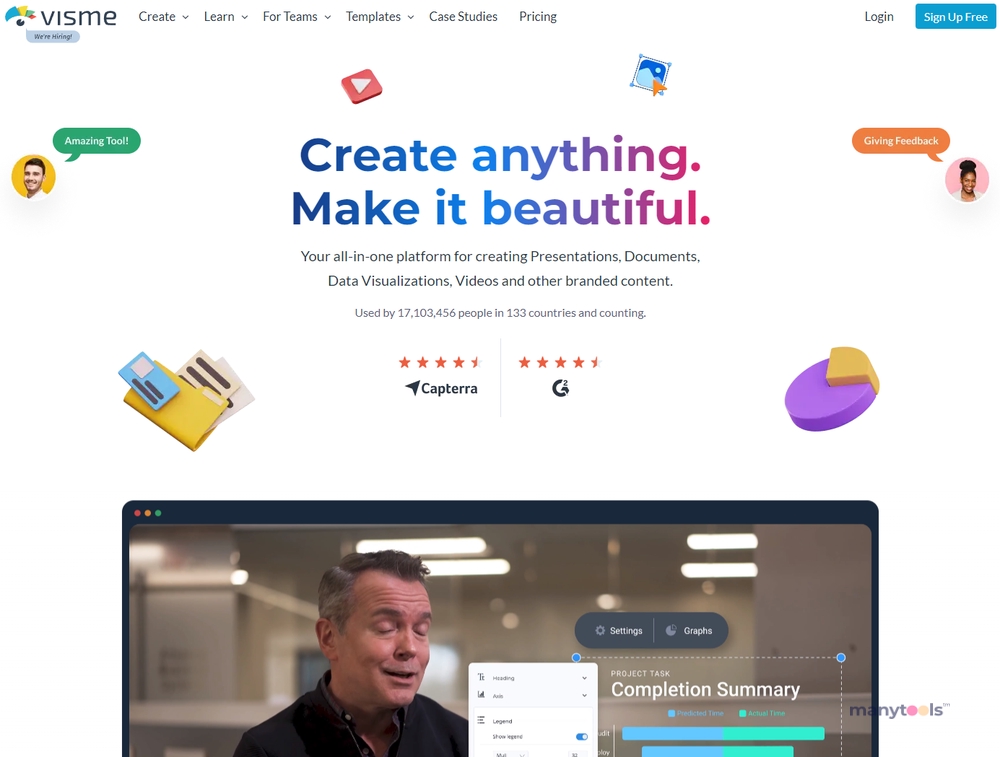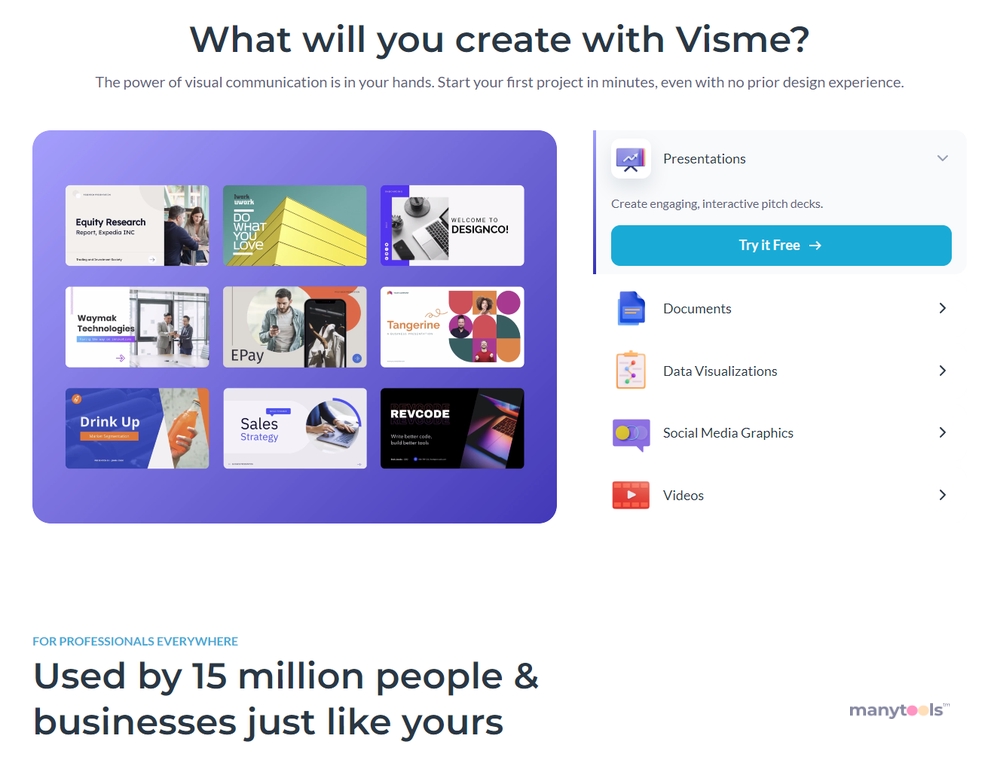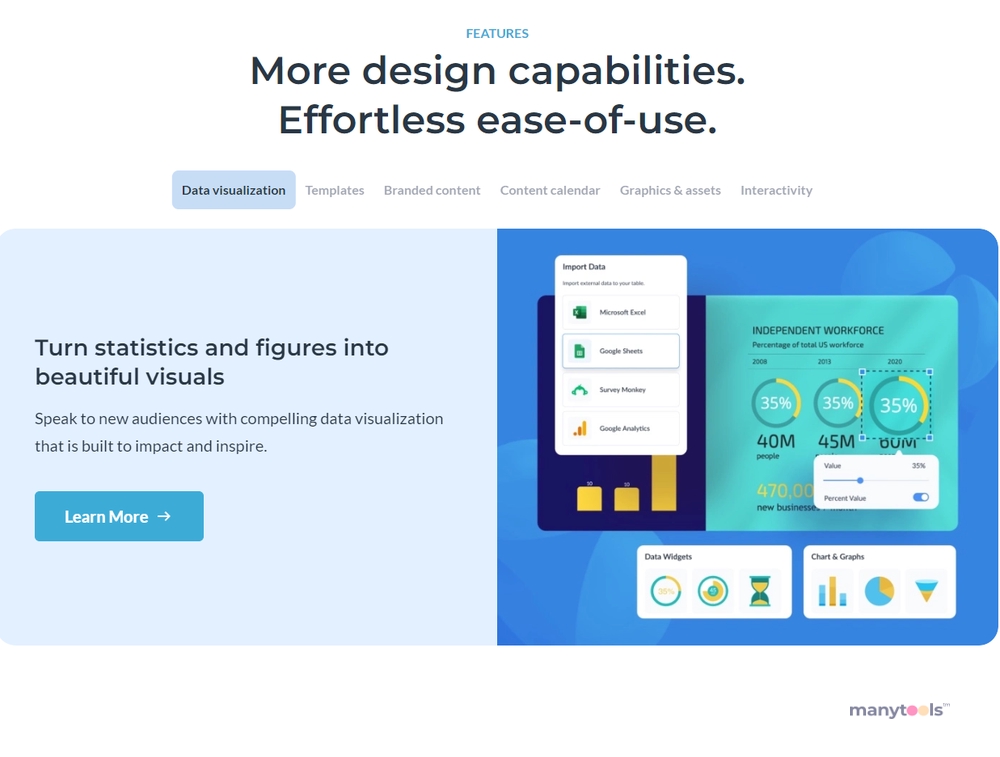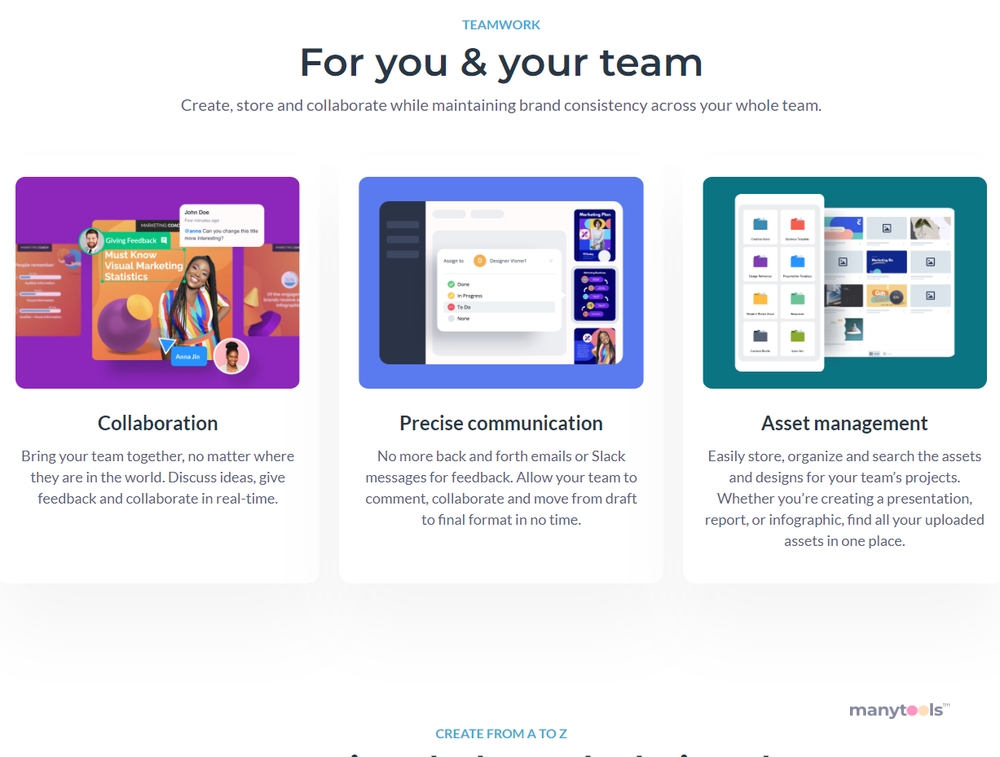 Meet Visme, a dynamic tool designed for the creators of the digital world. It's the one-stop solution for all your creative needs, ranging from presentations and infographics to design and video creation. What sets this platform apart is its ability to cater to professionals from various fields - be it developers, designers, SEO experts, webmasters, affiliate marketers, growth hackers, data analysts, or content creators.
A Creator's Playground
Visme is a digital canvas for anyone with an idea to convey. It's easy to use, with a simple interface that doesn't compromise on functionality. Whether you're crafting a presentation for a board meeting or designing an infographic for a blog post, this tool has got you covered.
Unleashing Creativity with Visme
This platform offers a plethora of templates and design elements that are both stunning and functional. The interactive features take your content to the next level, making it engaging and memorable. The best part? You don't need any design skills to make the most of what Visme offers.
User-friendly Interface
What sets Visme apart is its intuitive, user-friendly interface. It's easy to navigate and efficient, ensuring that your creative process is smooth and hassle-free. The drag-and-drop functionality makes it even simpler to create impressive content within minutes.
A Versatile Tool for All Your Needs
From presentations and infographics to videos and other design elements, Visme has it all. It's a versatile tool that can handle all your creative needs, regardless of the complexity of your project. With this tool at your disposal, creating content that stands out is a breeze.
Elevating Your Content with Visme
Visme allows you to elevate your content by integrating interactive elements. This ensures that your audience remains engaged, and the content is more impactful. It's not just about making your content look good, it's about making it effective.
Visme: A Must-Have Tool
In an increasingly digital world, Visme is a must-have tool for all professionals. It's easy to use, versatile, and packed with features that make content creation a pleasurable task. Whether you're an experienced designer or a beginner, this tool can help you create content that resonates with your audience.
The Final Word
Visme is more than just a tool - it's a platform that empowers you to create, innovate, and inspire. It simplifies the process of content creation, ensuring that you can focus on what truly matters - your ideas. Take your content to new heights with Visme. It's time to create anything and make it - with Visme!
VISME REVIEW: PROS, CONS, FEATURES, AND PRICING
12 Feb 2023
Visme is a powerful instrument that simplifies tasks for professionals, enterprises, and teachers. It surpasses its well-known competitor, Canva, in terms of functionality. With its user-friendly interface, abundant features, and cost-effective pricing, particularly for the yearly subscription, Visme is a top choice. The cherry on top is the availability of a complimentary plan, making it highly recommended giving this graphic design software a try.
Visme Review – Is it the Best Graphic Design Tool?
02 Feb 2023
This platform boasts robust capabilities that allow managers to implement custom font colors, dimensions, and styles. You can also discover similar images and exchange icons and other components to produce engaging reports and infographics. These creations can be downloaded as high-resolution images, PDFs, or HTML5 files. Moreover, system administrators can incorporate images, videos, forms, and documents into their infographics. Additionally, engagement analytics can provide insights into the effectiveness of your graphics online. What sets this software apart is its extensive range of features that can replace multiple other tools, saving you a significant amount of money each month. Furthermore, it is available for free, allowing you to test it without any financial risk.
Visme Review 2023: Create Great Images Without Any Design Experience
01 Jan 2023
Visme appeals to a wide range of users, from seasoned graphic design professionals to individuals with no prior design expertise. Indeed, even those without design experience can utilize Visme to produce visually appealing content. But Visme is not limited to just basic social media imagery. It also allows users to create customized charts and graphs that can be incorporated into data-focused articles. This feature is particularly effective for generating additional backlinks.
Other Tools Like
Visme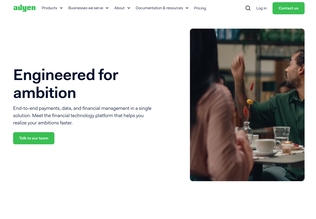 Adyen
adyen.com
Paid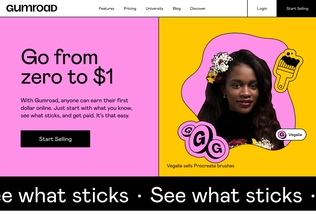 Gumroad
gumroad.com
Paid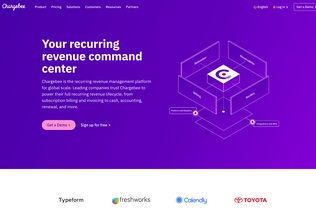 Chargebee
chargebee.com
Trial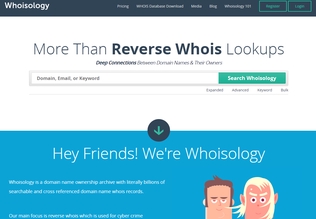 Whoisology
whoisology.com
Trial
Comments