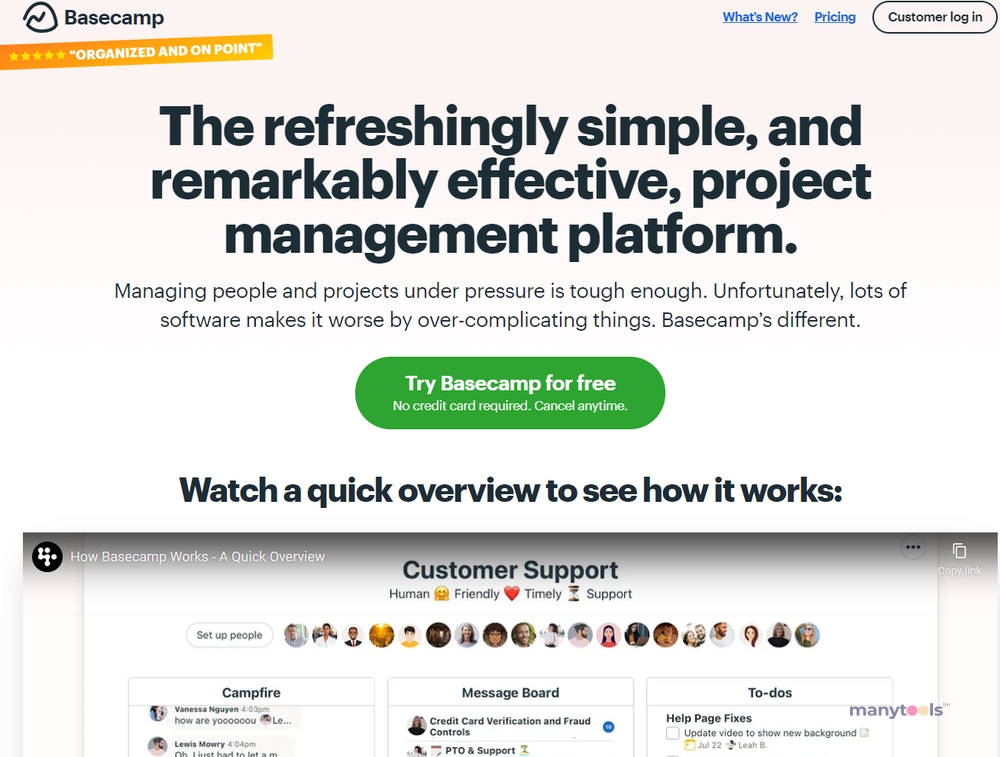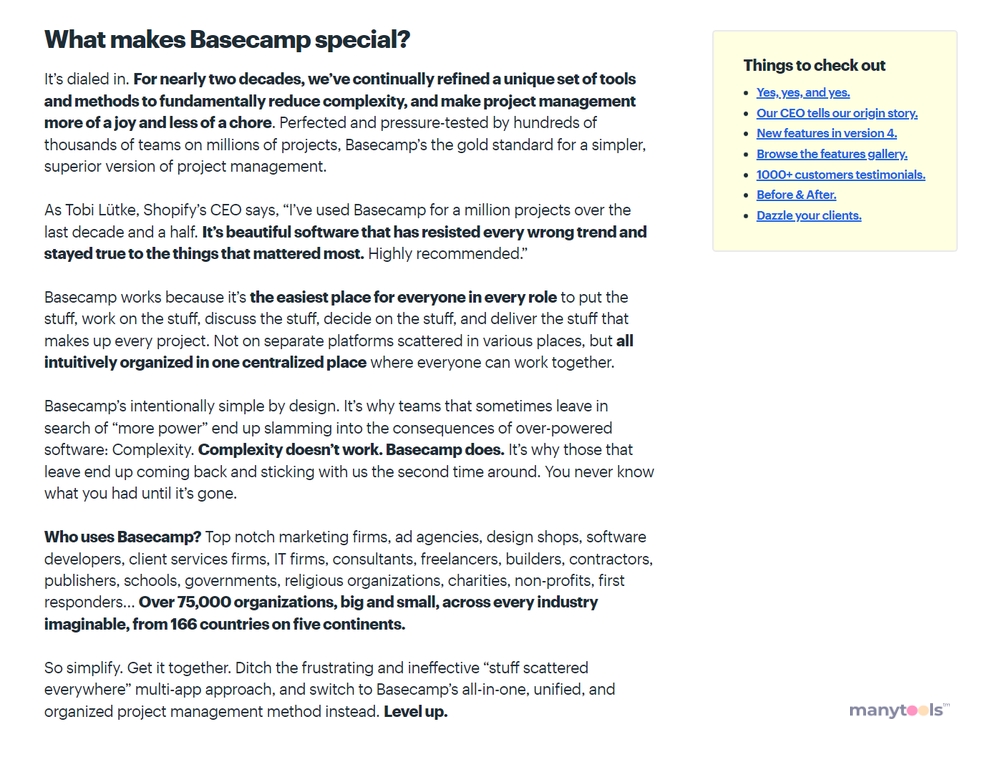 The Ultimate Tool for Project Management
Basecamp is not just a project management tool; it's a lifeline for businesses, offering seamless online collaboration and centralized project management. Trusted by millions around the globe, it is a one-stop solution for managing projects, communicating across the organization, and collaborating with clients.
The Calm Amidst the Chaos
Forget about juggling multiple apps, emails, and files. Basecamp brings everything together in one organized, clutter-free space. It's the calm, systematic way of managing projects, making it an ideal choice for businesses striving for efficient project execution and team collaboration.
Where Collaboration Meets Efficiency
Imagine having all your tasks, discussions, files, and timelines in one place. That's Basecamp for you. It's where everything comes together, transforming the way you work and collaborate. It's not just about managing projects; it's about boosting productivity and fostering teamwork.
The Trust of Millions
Basecamp is not just another software tool; it's a trusted ally for millions of users. It's a promise of efficient project management, smooth collaboration, and effective communication. When you choose Basecamp, you're choosing a tool trusted by professionals around the globe.
The Power of Integration
Basecamp is versatile, offering integrations with various other applications. This means you can connect your favorite tools and streamline your workflow, making the process of managing projects even more efficient and hassle-free.
The Future of Work
With Basecamp, you're stepping into the future of work. It's a tool designed to adapt to your needs, grow with your business, and help you navigate the challenges of project management in a fast-paced digital world.
The Verdict
In the end, Basecamp stands as an exemplary tool for project management and online collaboration. It's a game-changer, transforming how businesses manage projects, collaborate, and communicate. Whether you're a startup or a multinational corporation, Basecamp is a tool worth considering for its simplicity, efficiency, and versatility. It's a tool that not only promises but delivers.
Basecamp Review 2023: Features, Pros And Cons
Basecamp positions itself as a solution that enhances work efficiency, fosters organization, and supports a practical work-life balance. It goes beyond being a mere project management tool. In addition to standard project management features, Basecamp offers an array of integrated tools for both real-time and asynchronous communication within a team.
Basecamp presents a practical solution for business users looking for an all-in-one platform that encompasses project management, teamwork, and remote work. Its unique flat-rate pricing and team messaging features set Basecamp apart from comparable tools available in the market. However, Basecamp does have certain restrictions, making it more suitable for basic projects. If your team requires more advanced capabilities, it's advisable to explore some of the top project management tools recommended in our selection.
Basecamp might be the right project management platform for you if you're seeking a straightforward method to manage your business, monitor individual or group tasks, and communicate with clients. Given that Basecamp's pricing doesn't increase with the number of users, it serves as an attractive option for those needing a cost-effective project management solution for running a large-scale business.
Other Tools Like
BaseCamp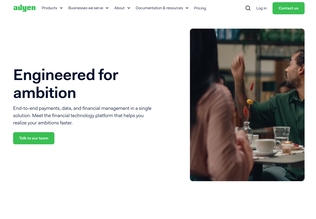 Adyen
adyen.com
Paid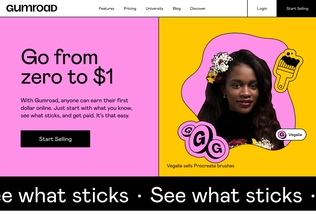 Gumroad
gumroad.com
Paid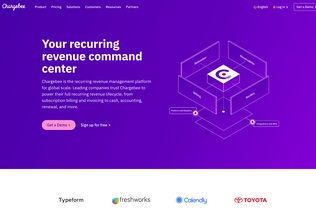 Chargebee
chargebee.com
Trial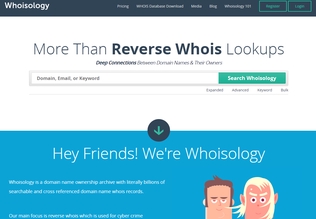 Whoisology
whoisology.com
Trial
Comments