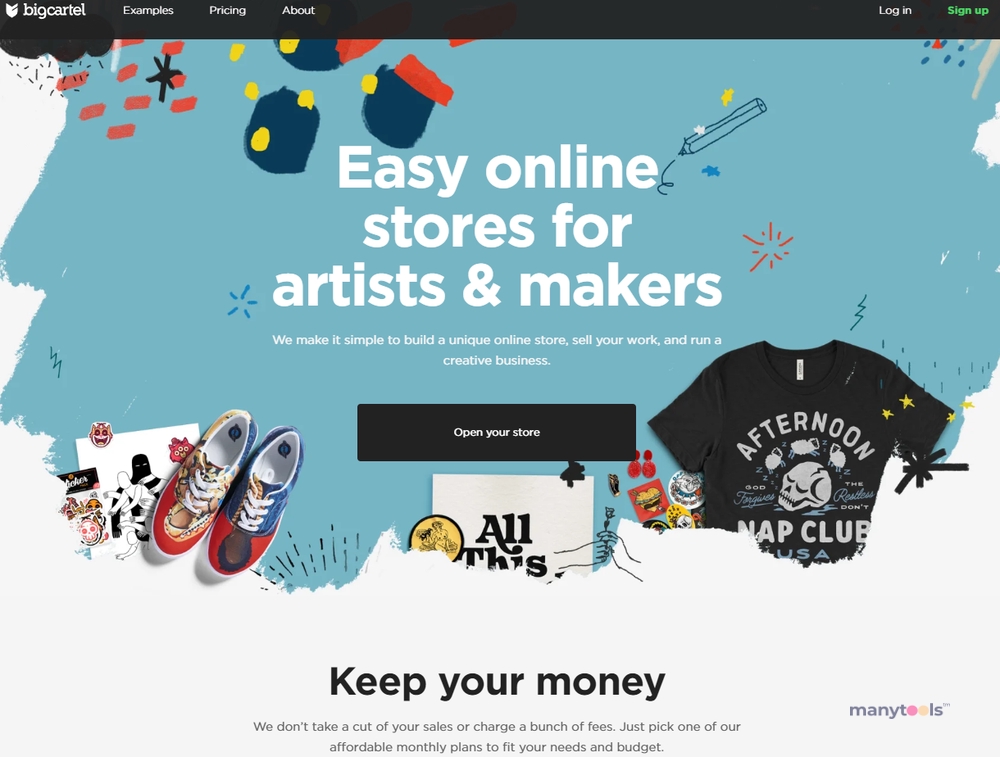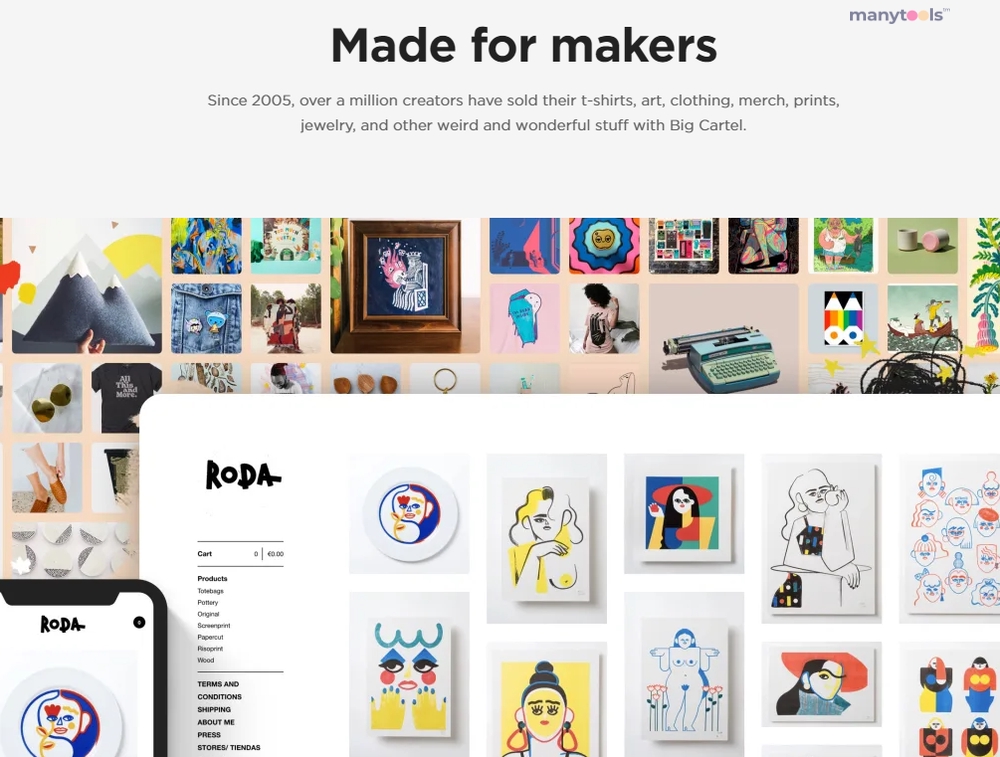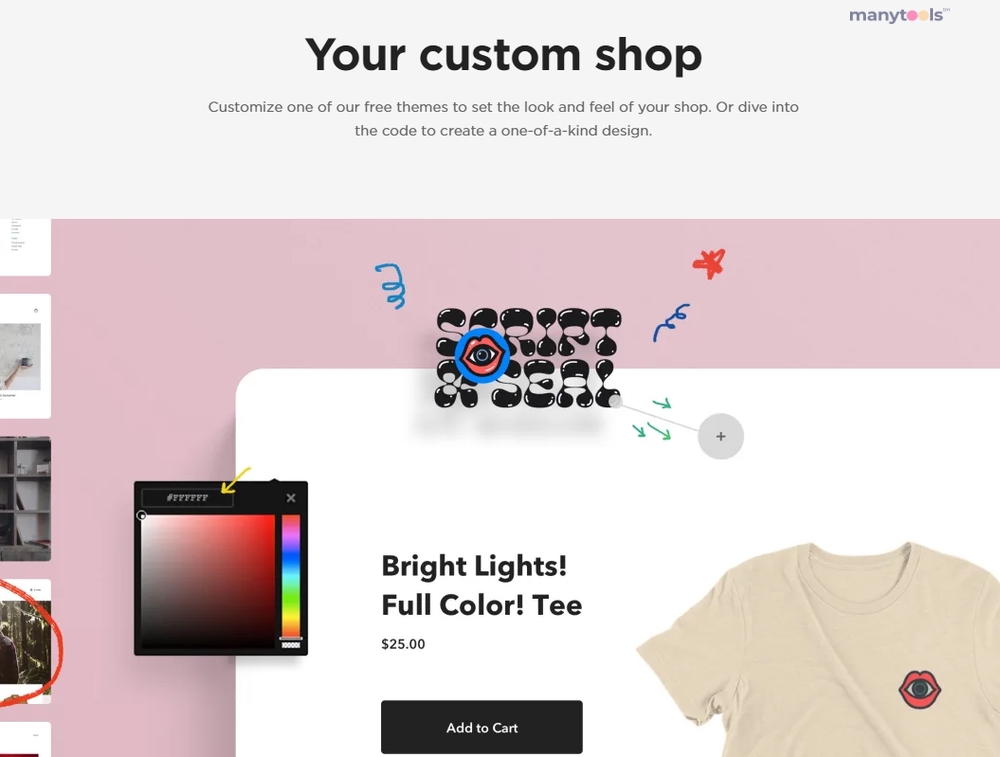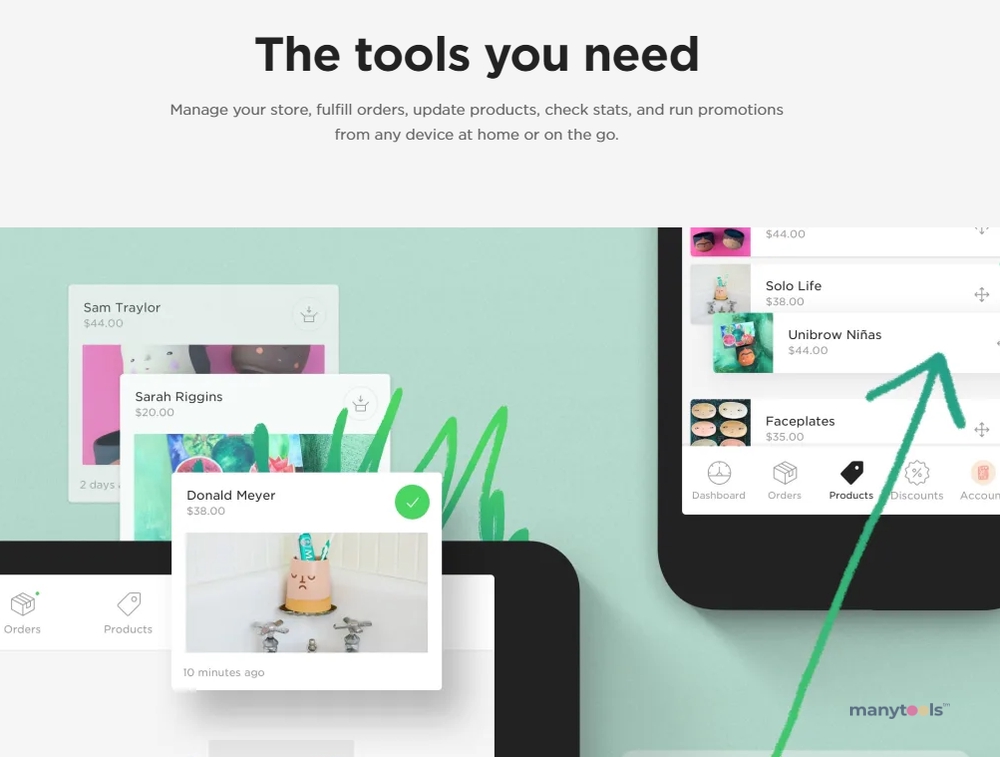 BigCartel: Embracing Creativity
Imagine waking up to the realization that you can sell your unique creations online with just a few clicks. Welcome to BigCartel, a platform that is designed to cater to the needs of artists and makers. It's a one-stop-shop for creatives who wish to showcase their work and earn from it.
The Brilliance of BigCartel
BigCartel is not just an online store platform; it's a haven for artists and makers. It is perfect for clothing designers, bands, jewelry makers, crafters, and a wide range of other artists. The platform is designed to help you build a unique online store to sell your work and run a creative business.
Ease of Use: A Winning Feature
One of the striking features of BigCartel is its simplicity. Its user-friendly interface allows even the least tech-savvy user to set up and manage their store without any hiccups. The setup process is straightforward, and the platform offers a range of customizable themes to make your store stand out.
Bringing Your Ideas to Life
BigCartel is all about giving wings to your creativity. Artists can create a compelling online store without any coding or technical skills. The platform offers a range of tools that help in product management, inventory tracking, and sales analysis, making it easier to run your store.
The Art of Selling Made Simple
Selling with BigCartel is a breeze. The platform supports multiple payment gateways, including PayPal and Stripe, allowing customers to make purchases seamlessly. You can also connect your store to social media platforms, thereby reaching a larger audience and boosting your sales.
Affordable for All
BigCartel offers different plans to suit the needs of different artists. Whether you're a budding artist or an established one, you'll find a plan that fits your budget and meets your needs. There are no hidden fees, making it a cost-effective solution for selling your art online.
A Platform that Cares
BigCartel is more than just a selling platform. It's a community that cares for artists and makers. It offers resources and guides to help users make the most of the platform and succeed in their creative business.
BigCartel: Your Creative Business Partner
In a nutshell, BigCartel is a platform that understands and caters to the needs of artists. If you're an artist looking to sell your creations online, BigCartel could be the perfect platform for you. It's simple, user-friendly, affordable, and packed with features that will help you manage and grow your creative business.
Big Cartel Review — Key Pros and Cons, Pricing and Alternatives
16 Mar 2023
Big Cartel is a digital store creation tool that has primarily catered to the requirements of imaginative and artistic vendors. This is not unexpected, considering its roots – musician Matt Wigham established it in 2005 as a means to sell his band's merchandise on the internet. Although initially targeting 'creative' merchants, Big Cartel can essentially be utilized for selling virtually anything, resulting in an expanded user base that encompasses a wide range of business types.
Big Cartel Review (2023) – Is it Any Good?
09 Mar 2023
Big Cartel is an e-commerce platform tailored for small, boutique-style online stores catering to fashion designers and artists. It promises a straightforward approach to building an online shop without any concealed fees or expenses, maintaining simplicity throughout. However, is the platform worth it? In this review, we will examine various aspects, including the features available and the ease of using the platform.
Big Cartel Ecommerce Review: Sell Online for Free
05 Jan 2023
Big Cartel serves as an e-commerce platform, enabling you to create an online shop at no cost. It is ideal for selling unique items like artwork, as it offers straightforward sales tools rather than catering to mass uploads. BigCartel is well-suited for small enterprises that do not anticipate rapid expansion in the near future. Novices can benefit from BigCartel's intuitive onboarding procedure, which provides guidance and reminders to assist in the establishment of your store.
Other Tools Like
BigCartel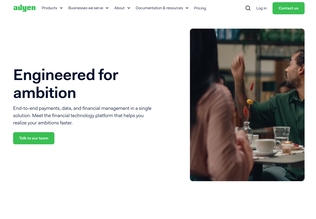 Adyen
adyen.com
Paid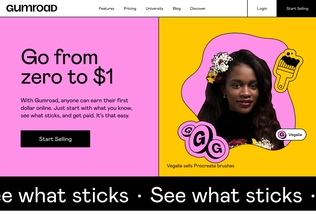 Gumroad
gumroad.com
Paid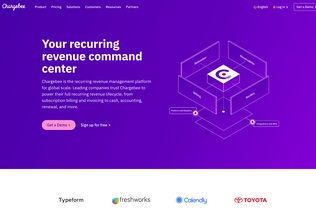 Chargebee
chargebee.com
Trial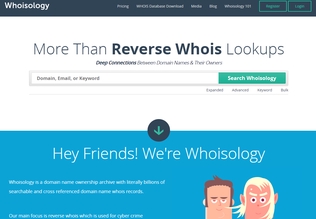 Whoisology
whoisology.com
Trial
Comments