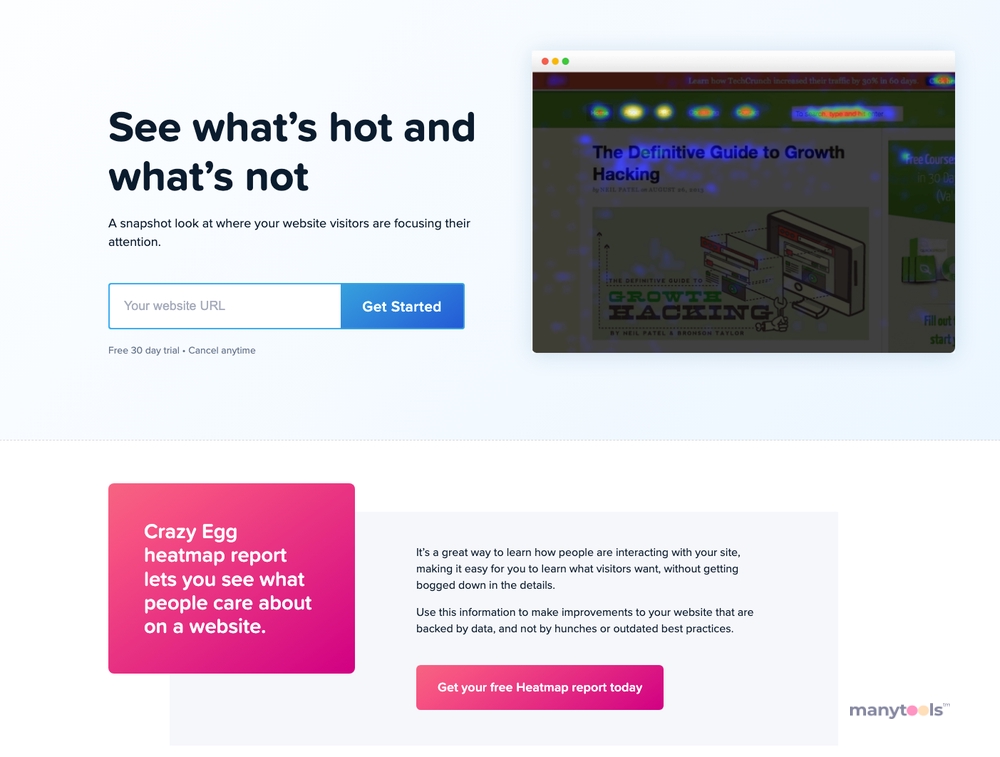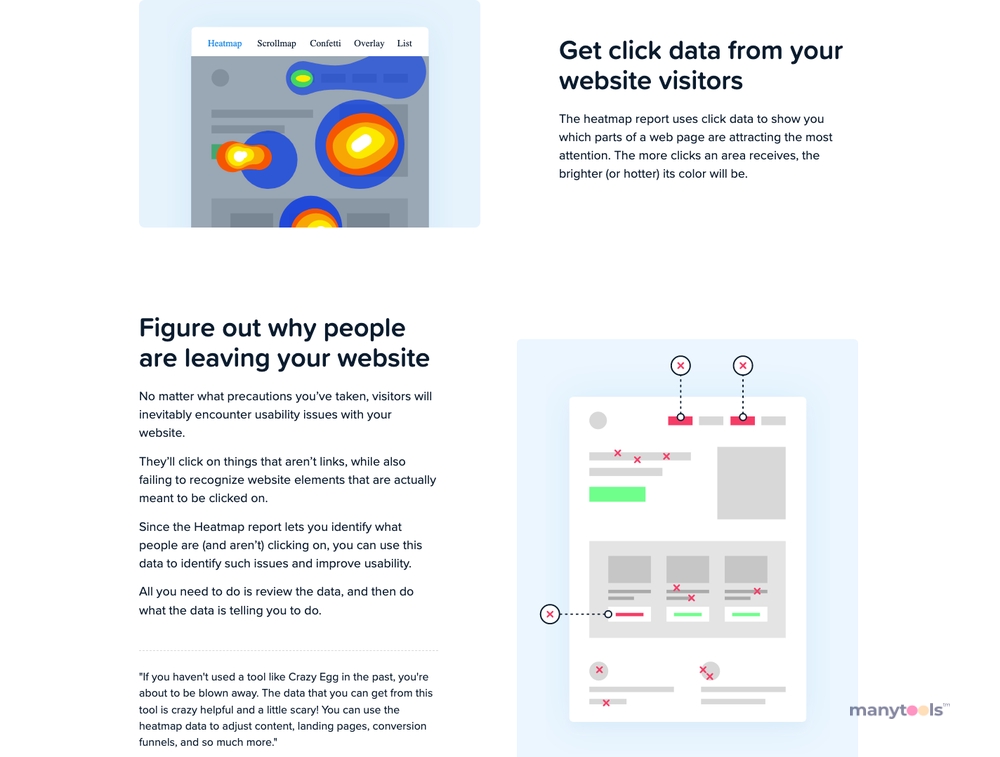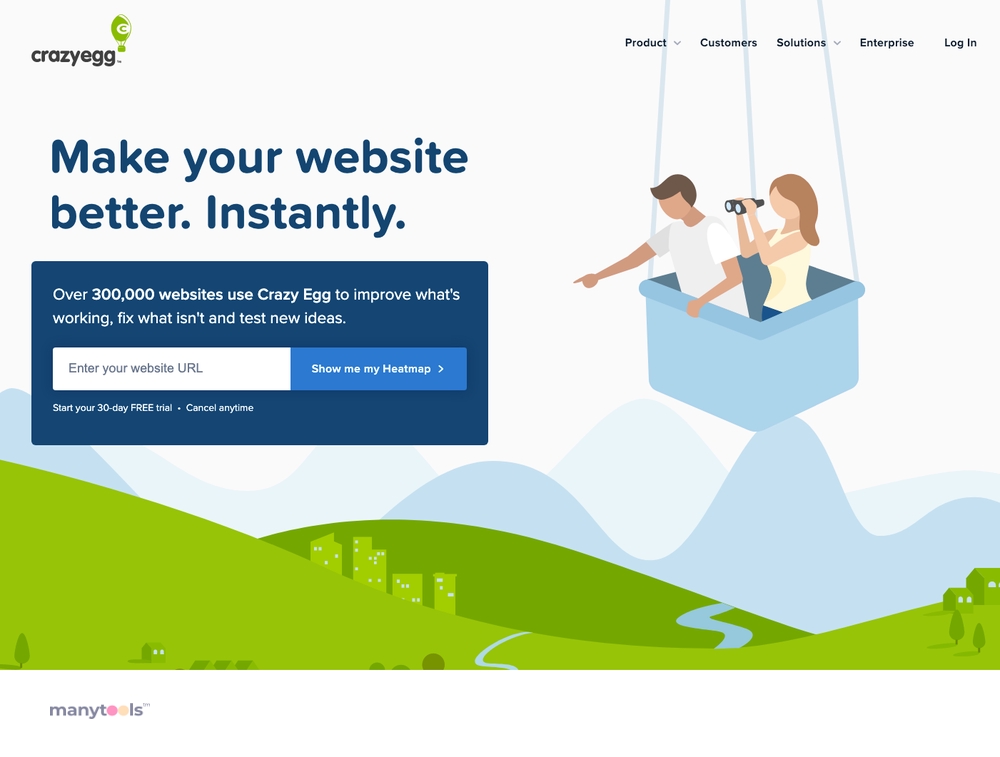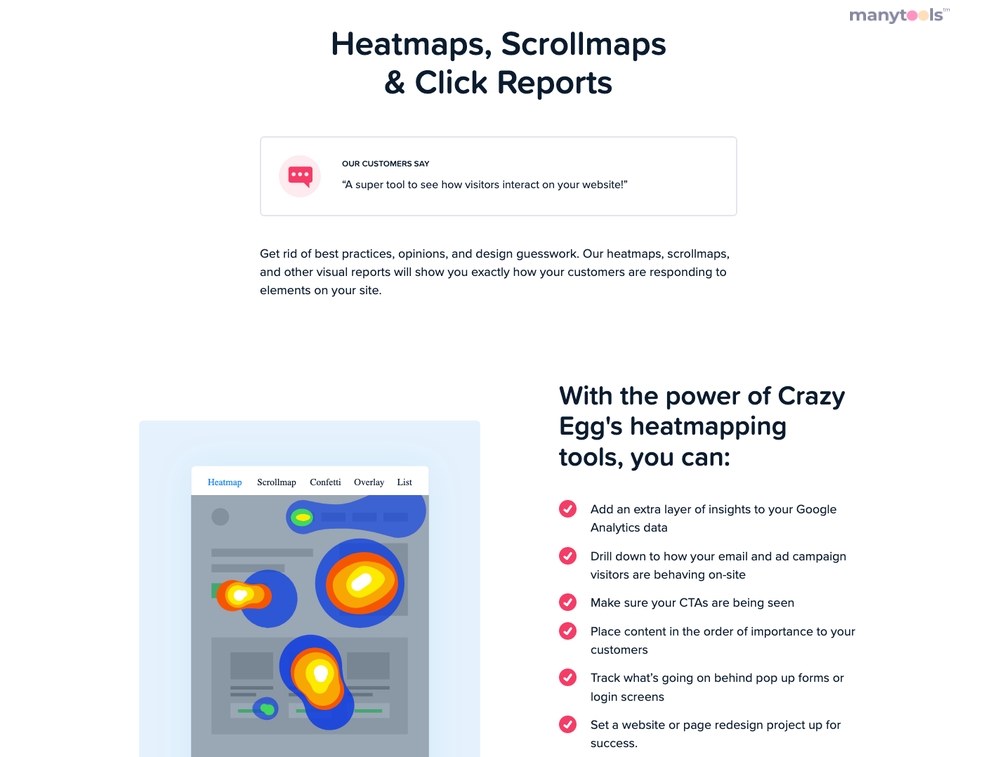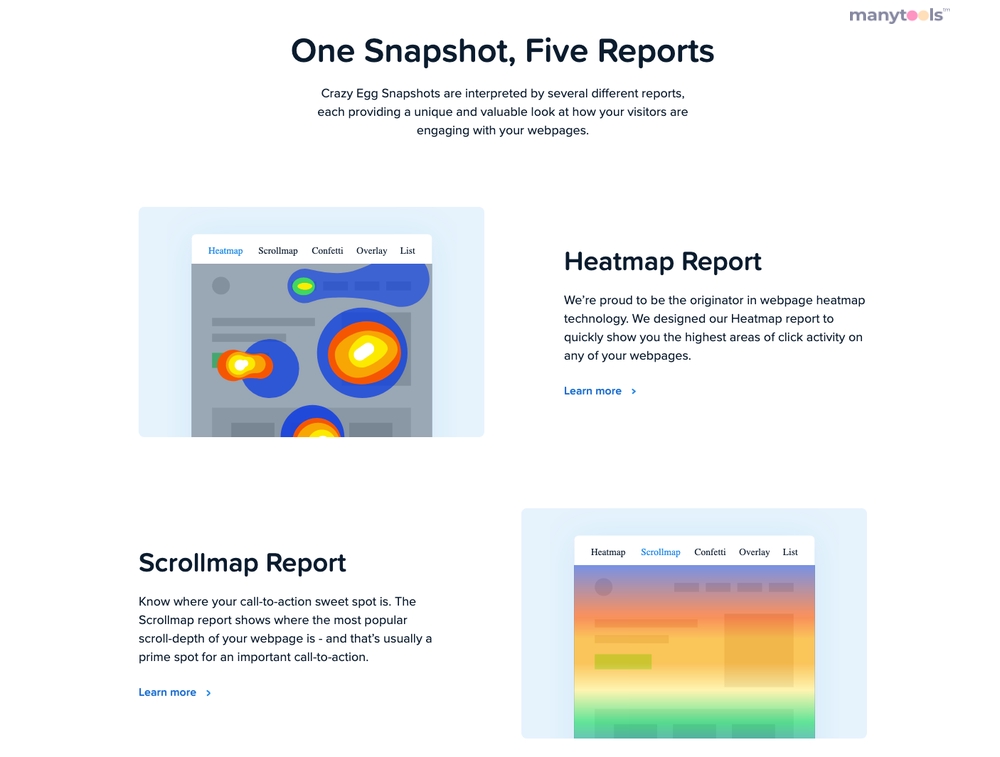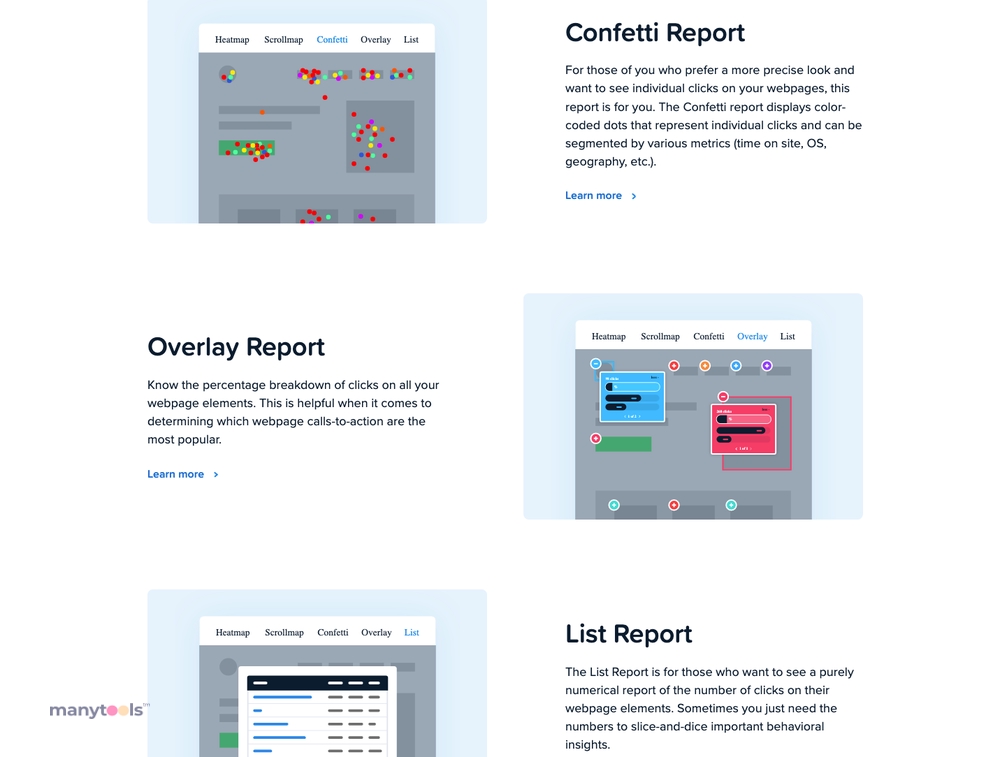 CrazyEgg: The Ultimate Website Optimization Tool
Ever wondered what your website visitors are up to? CrazyEgg is a robust website optimization tool that reveals the actions of your audience. It offers an arsenal of features including heatmaps, recordings, surveys, and A/B testing. This tool is designed to instantly enhance your web presence and provide invaluable insights into visitor behavior.
Heatmaps: Visualizing User Behavior
The heatmap feature is a game-changer for website analytics. It visually represents where visitors click on your site, the areas they ignore, and the spots where they spend most of their time. This 'bird's eye view' helps you see what's hot and what's not, allowing you to make informed decisions to improve user experience.
Recordings: A Peek into User Journey
CrazyEgg's recording feature offers a real-time view of how your visitors interact with your website. It records visitor sessions, providing a detailed understanding of their journey. This feature helps you identify any potential roadblocks that prevent users from converting or returning to your site.
Surveys: Understanding Your Audience
Surveys are a great way to gauge visitor sentiment. CrazyEgg's survey feature enables you to ask direct questions to your users. This can help you uncover valuable feedback that can guide your website optimization efforts.
A/B Testing: The Key to Conversion Rate Optimization
CrazyEgg's A/B testing feature helps you experiment with different versions of your website to determine which one performs best. This data-driven approach removes guesswork, ensuring you make changes that will effectively boost conversions.
Why Choose CrazyEgg?
CrazyEgg is a one-stop solution for website optimization. Its extensive features provide you with a 360-degree view of user behavior, making it easier to identify issues and make impactful changes. Plus, its user-friendly interface ensures a smooth user experience, even for those new to website analytics.
Conclusion: CrazyEgg – Your Partner in Website Optimization
In today's competitive digital landscape, understanding user behavior is paramount for success. CrazyEgg equips you with the tools to make data-driven decisions that improve user experience and conversions. With its impressive suite of features and intuitive design, CrazyEgg is a powerful ally in website optimization. Delve into the world of CrazyEgg and start making your website better, instantly.
Other Tools Like
CrazyEgg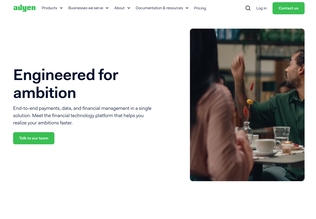 Adyen
adyen.com
Paid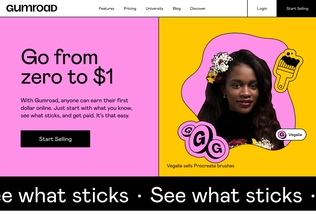 Gumroad
gumroad.com
Paid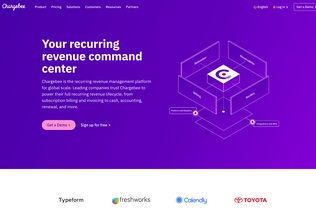 Chargebee
chargebee.com
Trial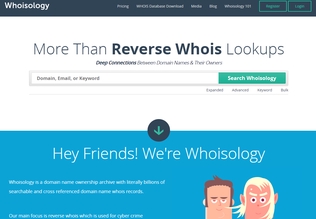 Whoisology
whoisology.com
Trial
Comments