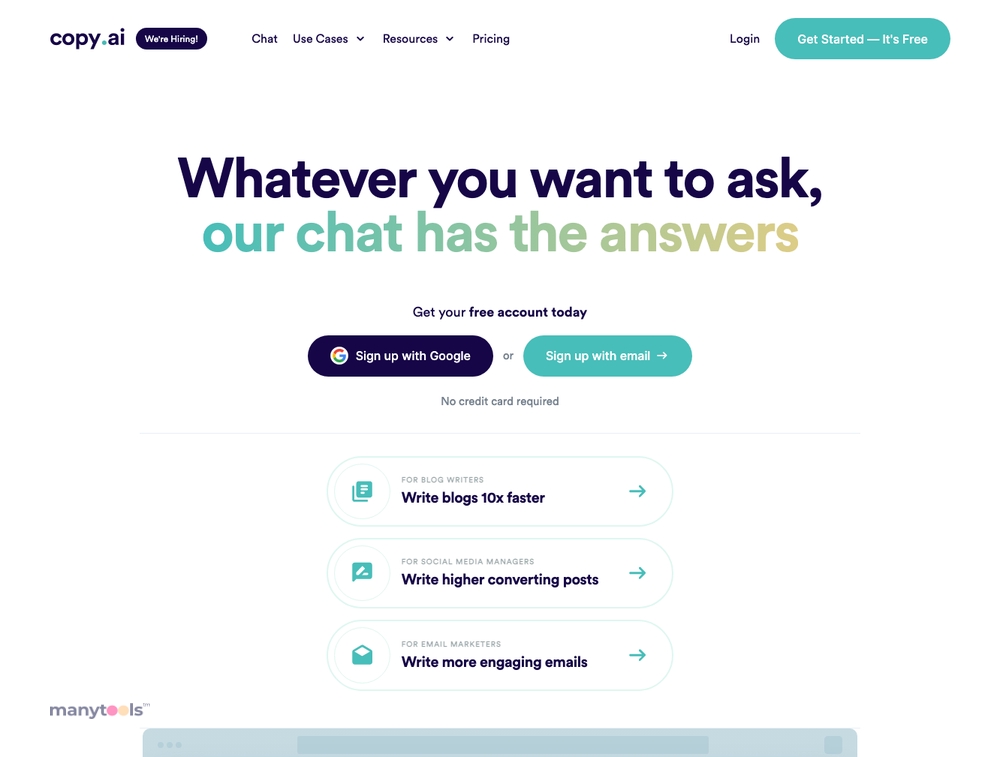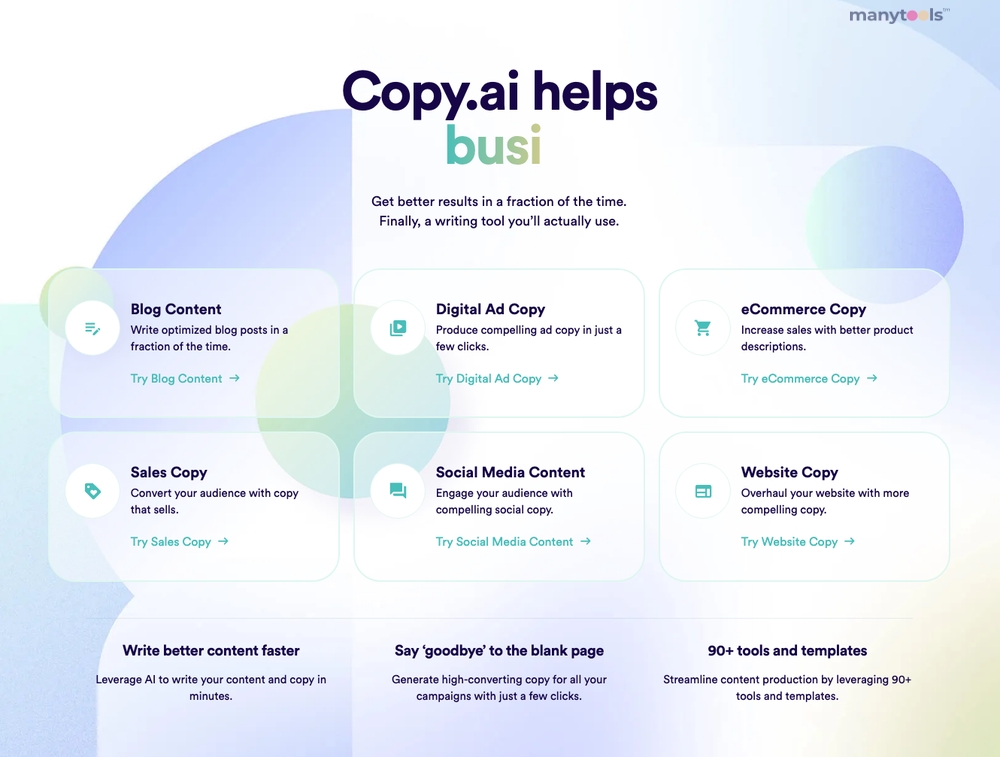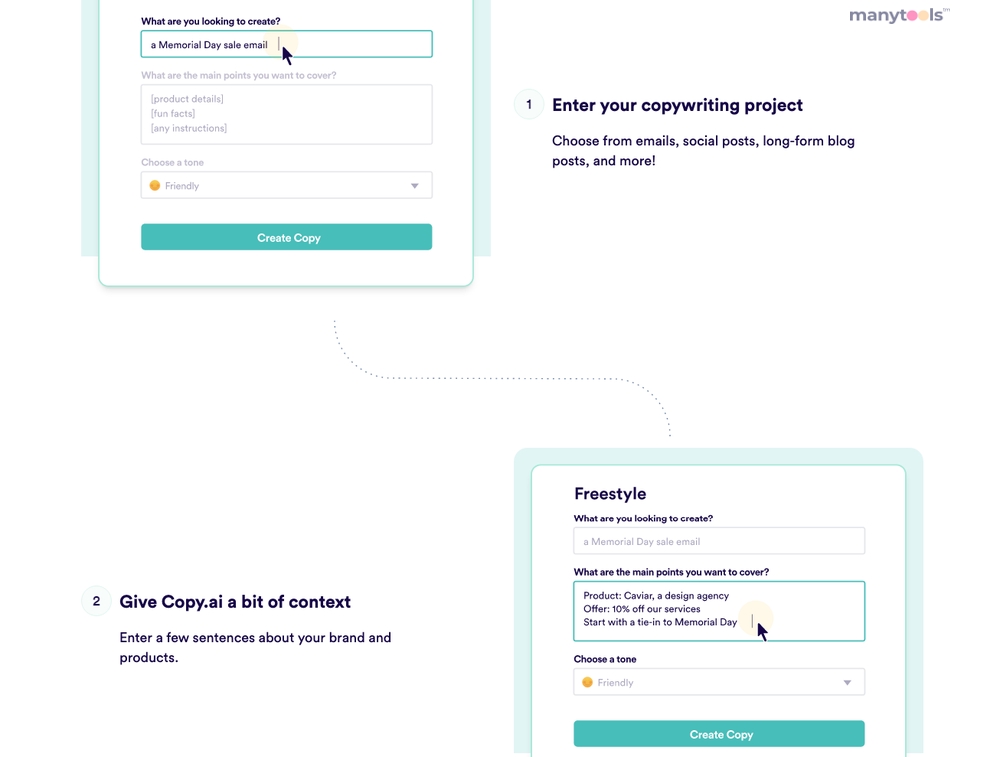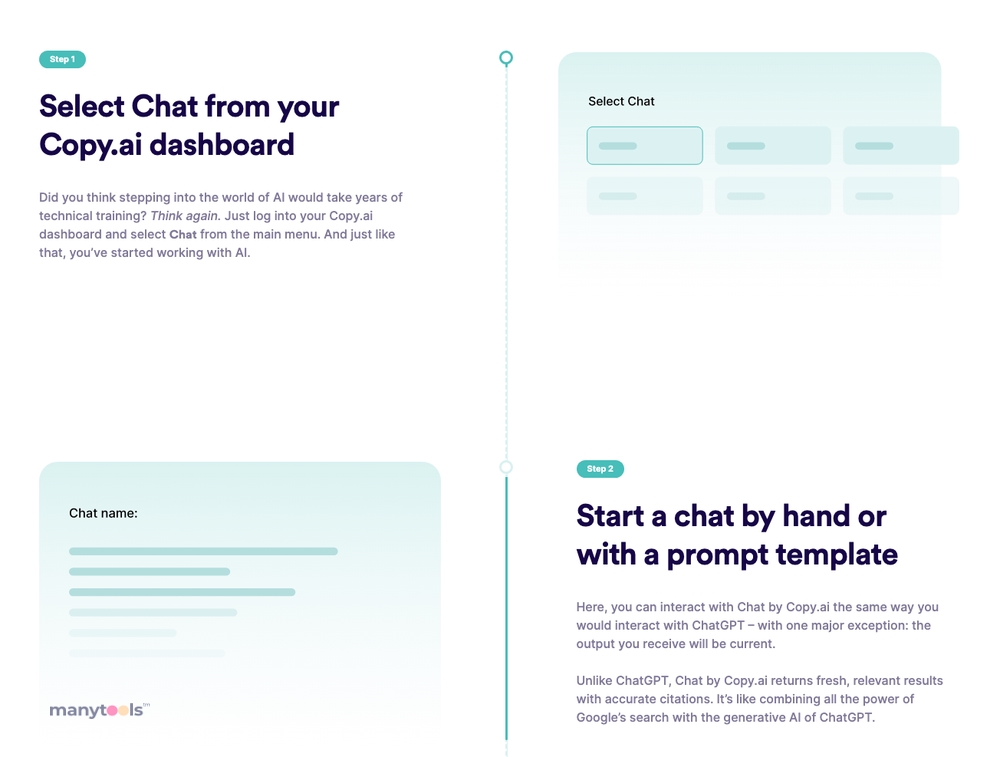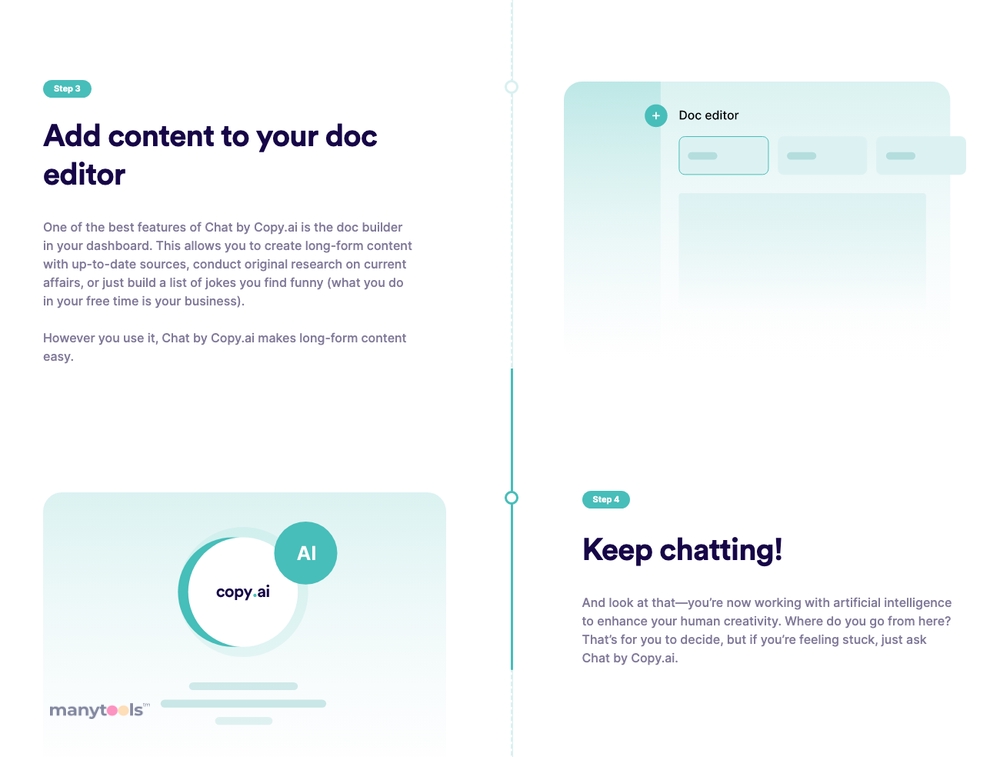 CopyAI: A New Age Solution
The digital world is constantly evolving, and to keep pace, businesses need to up their game. CopyAI steps in right here. This innovative tool is designed to help businesses ace their digital marketing game with AI-powered copywriting. It's not just another copywriting tool; it's your business's ticket to compelling, high-quality content.
Transforming Digital Marketing
CopyAI aims to transform the way businesses handle their digital content. By leveraging AI technology, it generates marketing copy that doesn't just sound good but actually sells. It's like having your own personal copywriter, minus the hefty price tag.
Revolutionizing Content Creation
Imagine having a tool that could write engaging marketing copy for you, without requiring any credit card information to get started. That's precisely what CopyAI offers. It's not just about simplifying marketing but revolutionizing the way businesses approach content creation.
AI-Powered Efficiency
The efficiency of CopyAI is what sets it apart. With the power of AI, it churns out high-quality copy that mirrors the tone and style of your business. It's like having a professional copywriter but with the speed and efficiency of cutting-edge AI technology.
Convenience at Your Fingertips
The beauty of CopyAI lies in its convenience. It's as simple as visiting their website, signing up for free, and voila, you have instant access to AI-powered copywriting. No frills, no fuss, just good quality content at your fingertips.
A Chat That Knows It All
CopyAI boasts a feature that's sure to surprise you - an interactive chat that's ready to answer your queries. It's like having a marketing advisor on standby, ready to help you navigate your way around the tool and provide helpful tips.
The Ultimate Tool for Digital Professionals
Whether you're a developer, designer, SEO specialist, or a content creator, CopyAI is a tool you don't want to miss out on. It's set to become an essential part of the digital professional's toolkit, aiding in crafting persuasive, high-quality copy that drives results.
Stepping Into the Future
CopyAI is not just about meeting the needs of the present but also about stepping into the future. With AI technology at its core, it's leading the way in AI-powered digital marketing solutions, promising a future where creating compelling content is as easy as clicking a button.
My Honest Review of Copy.ai Writing
Copy.ai emerges as a highly adaptable AI writing solution catering to diverse content requirements and user profiles. It offers the flexibility to produce long and short-form content, with templates covering various applications, including Facebook ads and cover letters. It also extends support to students for devising essay outlines. Ranking second among the AI writing tools I evaluated, Copy.ai is particularly appealing to budget-conscious small business owners.
Copy AI Review 2023: Is It A Competitive AI Writing Tool?
05 Jul 2022
Copy AI is useful for creating long-form content, marketing copy, digital advertisements, and sales copy. However, don't expect the output to be ready for immediate publication. You will inevitably need to make adjustments, possibly more so than with competing tools like Jasper AI. Like many AI writing assistants, Copy AI tends to generate fictional details and produce somewhat generic articles filled with filler content.
Copy.ai Review (2023) – This AI Writer Surprised Me
13 Mar 2023
CopyAI is a potent AI writing companion, particularly for producing extensive, long-form content. Additionally, it creates high-quality and captivating outcomes for advertisements, sales copy, and writing instruments. However, generating concise content such as emails and social media copy was less appealing. I suggest opting for CopyAI if your primary requirement is long-form content creation.
Other Tools Like
CopyAI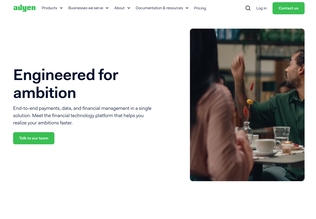 Adyen
adyen.com
Paid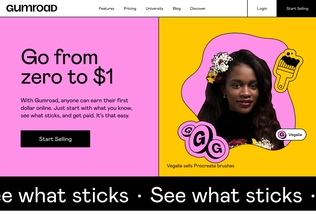 Gumroad
gumroad.com
Paid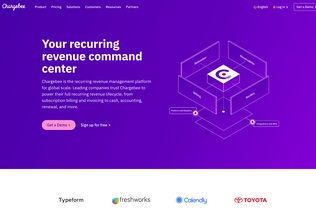 Chargebee
chargebee.com
Trial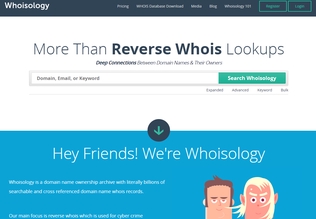 Whoisology
whoisology.com
Trial
Comments