Email Address Finders
Find Anyone's Email Addresses With Ease
How many times have you wanted to contact persons and you didn't know their email addresses? Email remains to be one of the basic forms of communication and millions of people use it every single day. You can use it for personal and professional needs and it is always everyone's first choice.
Whether you want to improve your contact lists with customers or you want to generate leads, emails are the way to go. But, what can you do if you can't find company email addresses? Well, you can use one of the email finder tools from our list. They are an easy way to find anyone's email address in seconds.
Of course, many companies and websites leave their contact information on the website itself. However, these tools are made for the ones that are reluctant to share their email addresses. The best email address finders will help you get in touch with them. Let's see what they have to offer.
What Are Email Finder Tools?
Basically, email address finder tools are the software that helps you find anyone's email address. Of course, you need to know who you want to contact; you need their names and website domain. After you know that, let these tools do their work and you will know their email addresses in no time.
You can use these tools in many different ways. Most of the time, we are talking about a web app, Chrome extension, or both. So, they are pretty easy to use and the process is always going to be successful. Each business has its own business emails and these tools will help you find them and save you time in the process.
This sounds like real detective work but it is not really hard to do that. After you have issued a domain search, you can have company email addresses found with ease. Some of them might have hidden their email addresses for a reason but that is no reason for you not to find out about them.
How to Find Company Email Addresses?
The email finder app works in a very simple way. All you have to do is know the name of your contact and the link to their web pages. Once you input these criteria into the best email address finder tools, they will do the job for you. The process is practically automated and all you have to do is wait.
In a matter of seconds, these apps perform a thorough search that its search features allow them and you will have the email address in front of you in no time. This is excellent for everyone's business needs as this is the way to contact and enhance lead generation for your company.
Most of these tools scan the IP address of the company domain you are searching for. Based on that, they are able to get emails from their listings. It is a foolproof design and you will never be left without any results. If you don't believe us, try any tools from our list and you will see that it works perfectly and neatly.
What Are the Standard Features of Email Address Finders?
Just like with any tool you can find on the internet or on our website, you need to know what you are getting after you purchase it. The tools at your disposal to find corporate email addresses are usually free or very cheap so don't be afraid to use them. Here are some basic features that you get.
Verify Email Addresses
Of course, everyone wants their search results to be genuine and you don't want a fake email address on your hands. Therefore, all the tools from our list have this basic feature of providing you with verified email addresses. You will never get fake results with these apps.
Integration
Every tool at your disposal needs to have great integration. This enables it to connect and work with other email search tools and platforms. Most of the tools on our list have excellent integration and they work with tools like SalesForce, Zapier, and HubSpot.
Chrome Extension
Everyone knows just how easy it is to use Chrome extensions. They are embedded into the internet browser and you can access your tools with just one click of your mouse. The top email finder tools can perform a domain search with a single click with their Chrome extension option. It is very useful and time-saving.
Get Emails From Names
Among the many features that we can mention here, this one stands out and deserves its place. All the contact information you need for these tools is usually only the name of the person you want to contact. That way, the tools can perform bulk searches and get you the right email addresses.
Domain Search
Last but definitely not least, you can perform a domain search with the best email-finding tool. This means that you can find verified email addresses based on the domain search features and direct server validation from these tools.
How to Choose the Best Email-Finding Tool?
Getting your hands on these tools is quite easy. They are accessible and new tools spring every now and then. With each new email finder, the version that gets out is more polished and it offers more features than the ones before it. So, before you choose one for you, make sure you know your professional needs.
Always choose the tools that have the biggest number of features. Email finder tools need to have features like domain search, email verification, company profile search, and emails from names, and they need to have strong integration. For this, some of the best ones are bulk email finder tools.
Also, you need to pay attention to your budget. Like with any other tools out there, you need to pick those that fall into your desired budget expenses. Luckily for you, there are email lookup tools that you can get with a free plan or for an affordable price. More on that is coming right up.
What Are the Best Email Address Finders?
The choice of tools on the internet is always overwhelming and you can never be certain that a tool is befitting your needs. If you want to improve lead generation and find verified email addresses, you can use any of our 8+ email finder tools. They come with special features and they will always provide you with a verified email address.
The leading tool on our list is IPLocation Trace Email Source. It is an app that is less spoken about but a big number of people use it and it is very affordable (in sense that it is free). Also, the second tool is the mighty Hunter.io. This is the tool with the biggest number of positive reviews on the internet and you simply cannot go wrong with it.
Of course, we wouldn't be professional if we didn't offer more tools at your disposal. Therefore, you can find other email search tools such as ContactOut, ClearbitConnect, VoilaNorbert, Anymail Finder, and many others from the same category.
Are There Free Email Address Finder Tools?
Any email finder tool can be yours for a very cheap price. Usually, their prices are between $15.00 and $50.00 a month. This is the case if you want to use a tool that is really premium and it comes with unlimited access to search all the email addresses you can find.
When it comes to tools with a free plan, we have a couple of them to offer to you. They are IPLocation Trace Email Source, ClearbitConnect, and EmailFormat. You can use their features without the need to spend money on them. However, a bigger number of tools from this list offer their trial access.
Trial access means that you can use limited features of these email finder tools for a specific time period. After this period expires, you will need to become a premium member of these apps to be able to continue to use them. It is not a bad offer and it will give you the needed insight into how these apps and Chrome extensions work.
Final Thoughts on Email Address Finders?
It can be a true letdown when you wish to contact authors of some websites and you cannot find their email addresses. For that reason, the internet has found a solution for your professional needs. You can use professional email finder tools that will help you reach anyone out there.
All you need for these tools to work is the name of the person or the domain of the website that you wish to search for. The advanced search features will get you their email addresses with ease and they will always be verified. Choose any company website and you will be able to contact them with ease.
Show more
Comparison Email Address Finders
#Name

Popularity

Features

Price

Platform

1.

IPLocation Trace Email Source

2.

Hunter.io

3.

ClearbitConnect Chrome Extension

4.

ContactOut

5.

VoilaNorbert

6.

Anymail Finder

7.

FindThatEmail

8.

EmailFormat

Frequently Asked

Questions

Find answers to the most asked questions below.
Is It Worth Paying For?
Many email address finders come with a free plan or they offer trial access. Once the trial access is done, you will need to pay for these tools in order to keep using them. The prices range from $15.00 a month and above so they are pretty affordable. It is worth paying for these email finding tools because they will keep no email address hidden from you and you will always find verified email addresses of companies you seek.
How To Find Email Addresses With The Email Finder?
Using any email address finder is very simple. All you need to do is obtain the name of the individual or the domain of a website in order to issue an email search. These tools do their work automatically and, in a short span of time, you will get a verified email address that you needed. Some email address finders can search bulks of email addresses and they are also very useful.
What Are The Important Features Of Email Finder Tools?
Email finder tools have many important features. Starting with their advanced search features, they can obtain any email address that you need. Also, they are integrated among many different platforms which ensures the safety and precision of your search. They will always verify the email addresses you get and they can be available as Chrome extensions. Also, these tools can issue a search based on the name or the domain of a website or a person.
What Do I Gain Using The Email Finder?
First of all, these tools are useful for finding the email addresses of the websites that have them hidden. Some websites have their contact details on their web pages but these tools track down the ones that don't. This can be very useful for your lead generation since emails are one of the most basic and successsful conversion tools.
How Does Email Finder Find Emails?
An email finder uses its advanced search features to find emails. They can often scan the IP addresses of the companies and websites that you are searching about. Most of the time, it is enough to input the name of the person or the website domain to be able to successfully find your desired email address. This process is automated and the email finders will do the work for you.
Other
Best Rated

Tools for Designers
Most Popular

Tools & Categories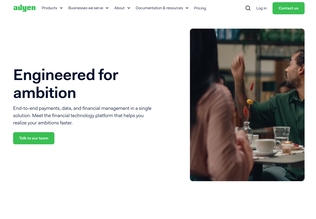 Adyen
adyen.com
Free
Paid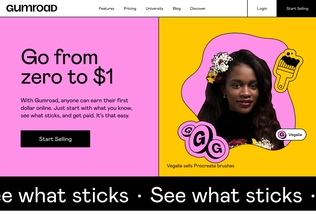 Gumroad
gumroad.com
Free
Paid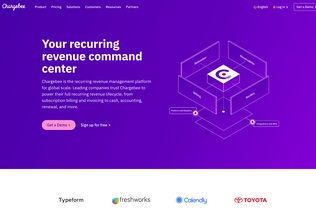 Chargebee
chargebee.com
Free
Trial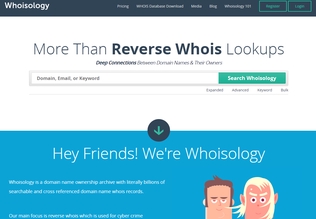 Whoisology
whoisology.com
Free
Trial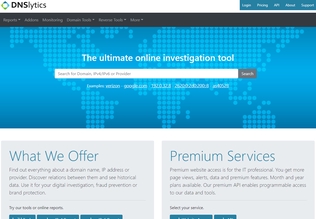 DNSlytics
dnslytics.com
Free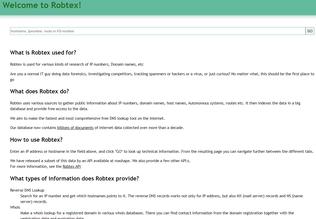 Robtex
robtex.com
Free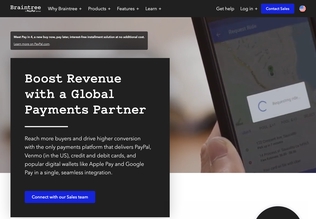 Braintree Payments
braintreepayments.com
Free
Paid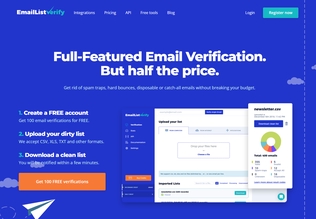 EmailListVerify
emaillistverify.com
Free
Paid