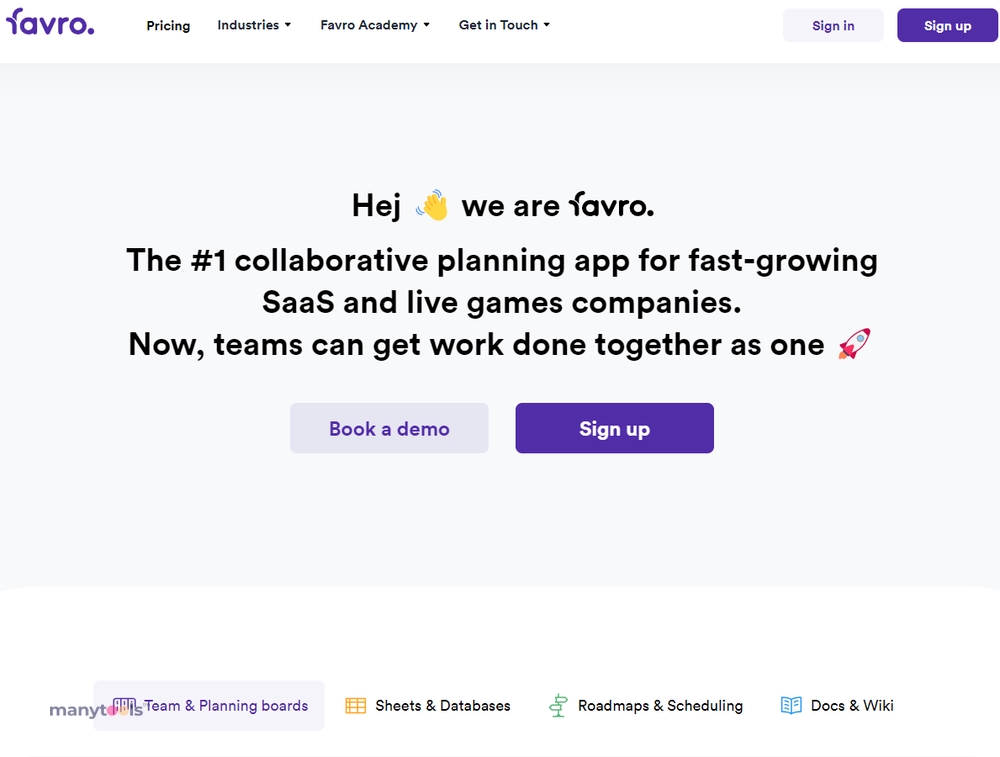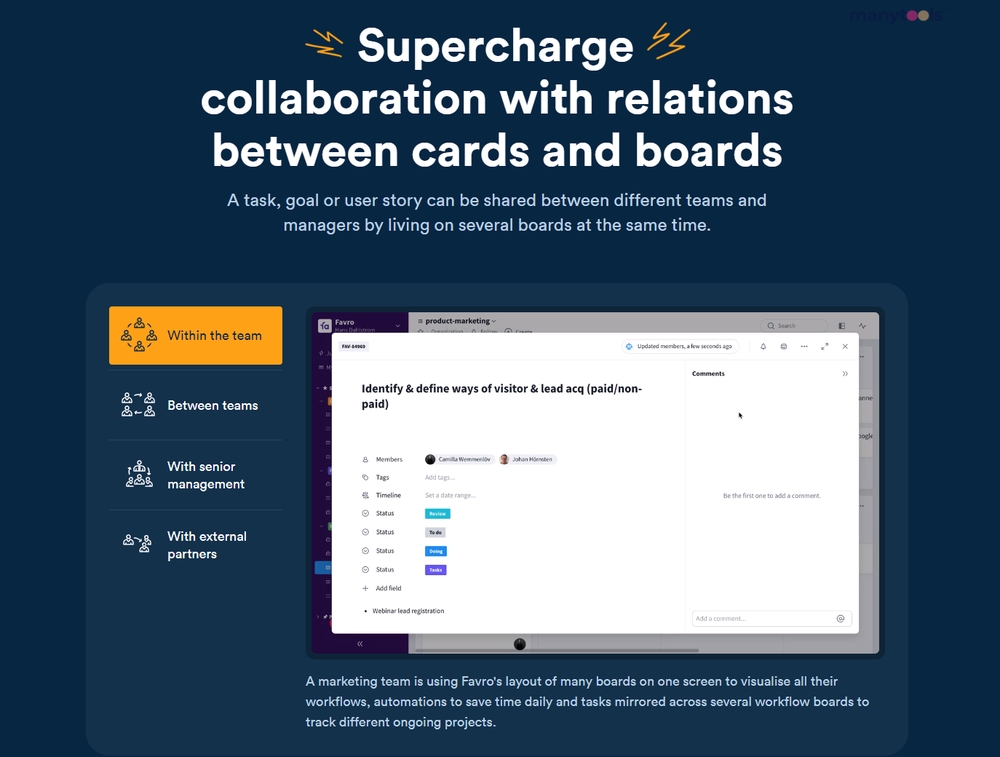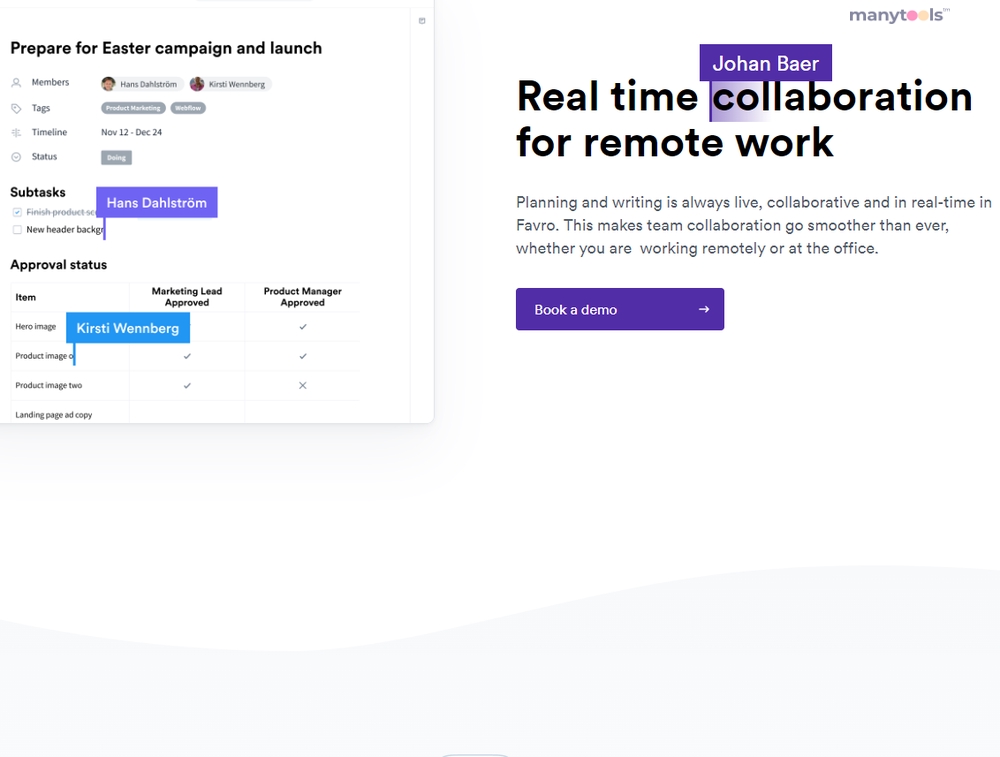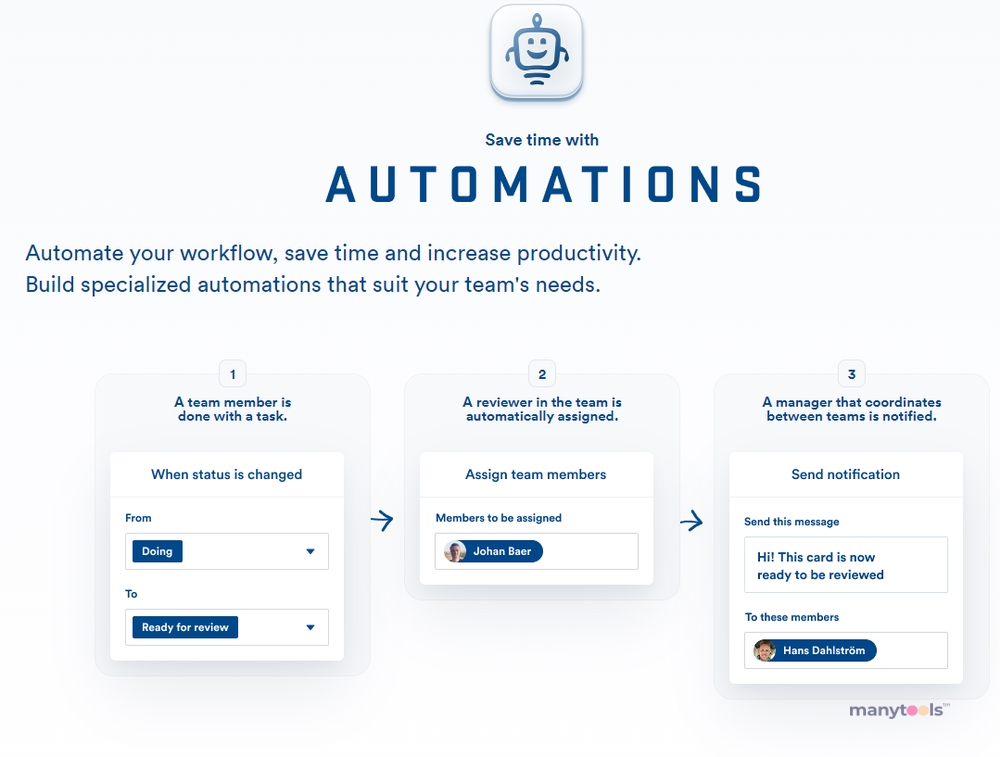 Favro: The Agile Planning Tool Redefining SaaS & Game Company Collaborations
Favro is an agile collaborative planning app specifically designed for SaaS and live game companies. This innovative tool is a game-changer in the industry, making collaborative planning work at scale between teams smoother than ever before.
Creating Seamless Collaborations
Born out of the need to facilitate seamless collaborations, Favro offers a user-friendly interface where teams can plan, track, and manage their work in one unified space. By breaking down the barriers that often exist between different teams, this tool is instrumental in increasing productivity and efficiency.
The Agile Advantage
Agility is at the heart of Favro's offering, allowing teams to adapt swiftly and effectively to changes. This flexibility is a significant draw for SaaS and live game companies that operate in fast-paced environments, where the ability to pivot quickly can be a critical success factor.
A Tool for Every Team
Favro is not just for developers and project managers. Its broad range of features makes it a valuable tool for anyone involved in a project, from designers and content creators to SEO gurus and data analysts. This inclusivity fosters a more collaborative and unified approach to project management.
Driving Efficiency and Productivity
By providing a platform for teams to communicate and coordinate their efforts, Favro can significantly reduce the time spent on emails and meetings. This heightened efficiency can lead to improved productivity, better project outcomes, and ultimately, a healthier bottom line.
Keeping Everyone on the Same Page
Favro's intuitive design and real-time updates ensure that everyone involved in a project is always up-to-date with its progress. This transparency can significantly reduce misunderstandings and miscommunications, leading to smoother project management and increased team harmony.
A Trusted Tool
Trusted by numerous SaaS and live game companies, Favro has proven its worth in the industry. Its ability to streamline project management and foster team collaboration has made it an invaluable tool for many businesses.
In conclusion, Favro is a highly recommended tool for any SaaS or live game company looking to enhance their team collaboration and streamline their project management processes. With its user-friendly design, agile approach, and comprehensive features, it's no wonder Favro is making waves in the industry.
Favro caters to dynamic, decentralized teams, providing efficient functionality for such groups. It allows teams to manage collections of tasks and projects from various business aspects, accommodating cross-functional teams and individual members. Users can customize their views to display information that is most relevant to their specific roles and workflows.
Favro Review: Is this Collaboration Tool Right for Your Team?
Favro is definitely worth considering, not only for game developers but also for those seeking to simplify project management. Its high degree of customization for individual users and time-saving automation features are particularly commendable. The pricing is reasonable, especially for smaller teams, as it eliminates concerns about paying for unnecessary features or users when only a few people are collaborating. While it may initially feel somewhat overwhelming for new users and could benefit from additional templates for various business types, Favro remains a solid choice that deserves attention.
Other Tools Like
Favro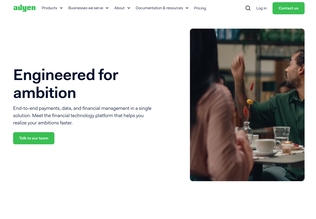 Adyen
adyen.com
Paid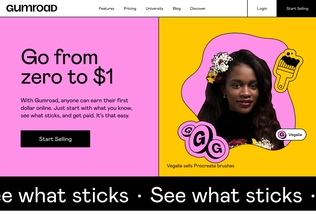 Gumroad
gumroad.com
Paid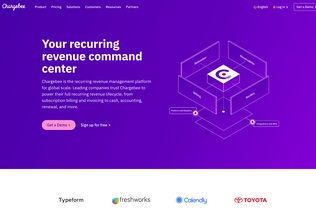 Chargebee
chargebee.com
Trial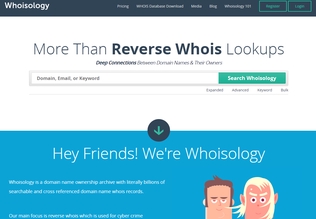 Whoisology
whoisology.com
Trial
Comments