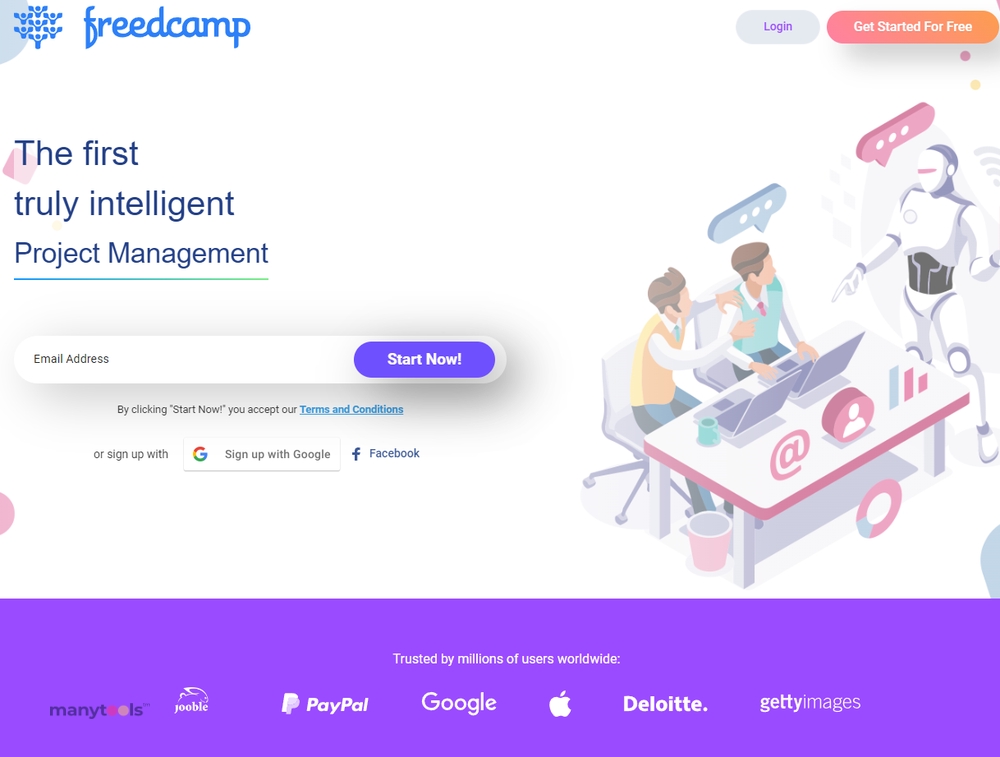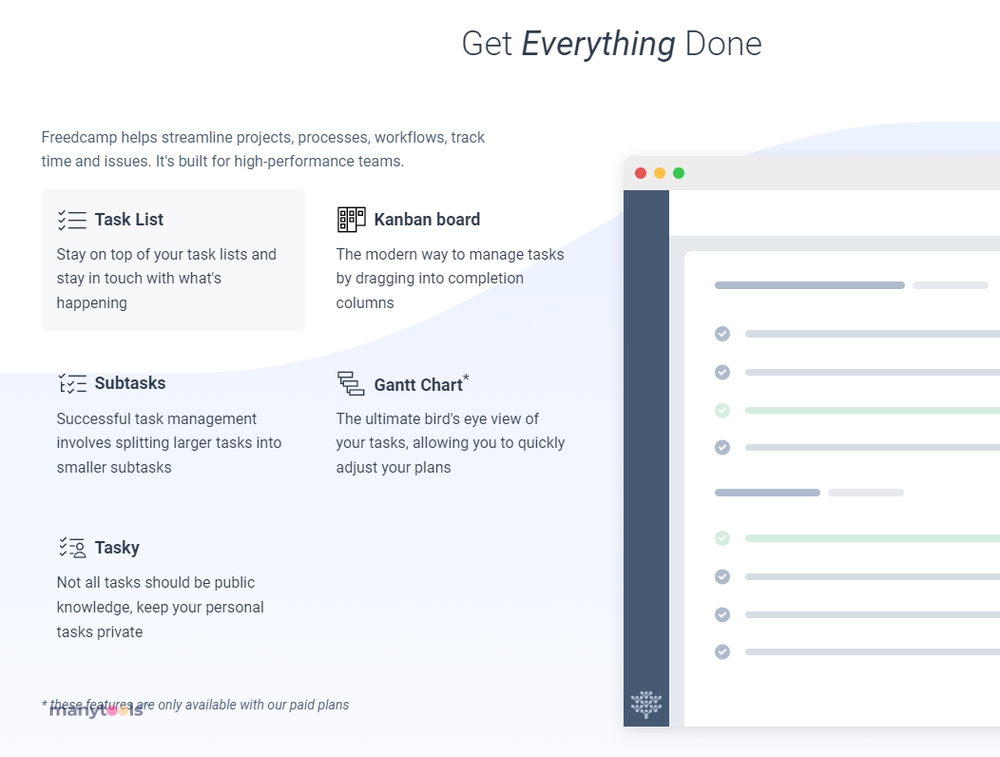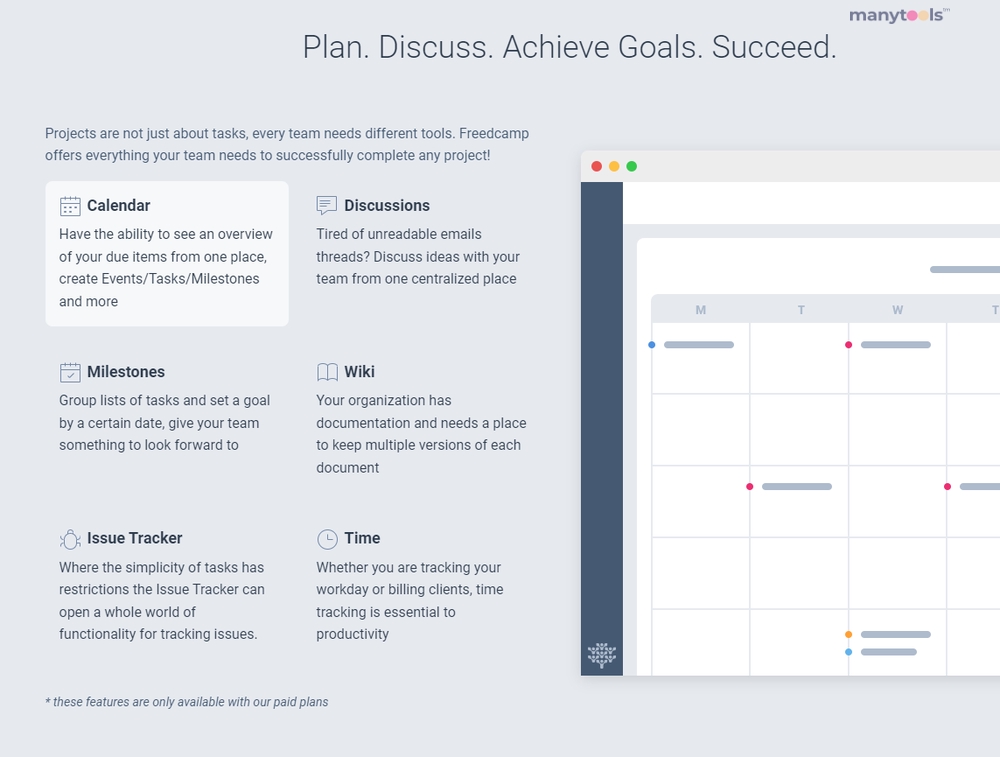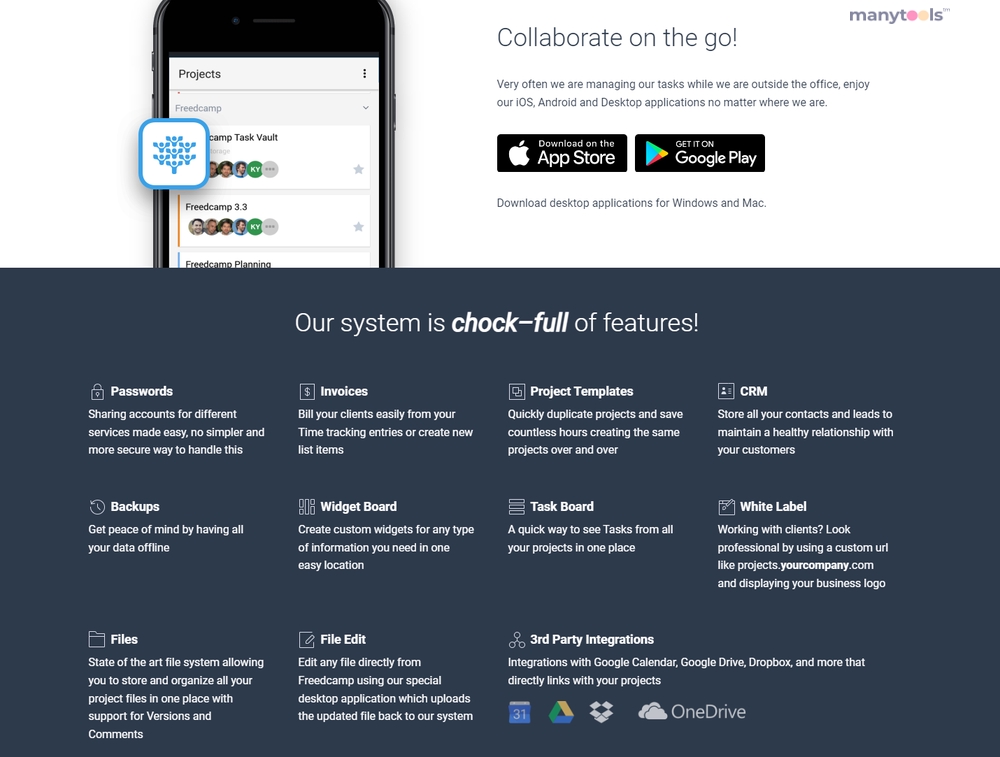 The Ultimate Collaboration Hub
Introducing Freedcamp, a top-notch project management tool that's completely free and designed to enhance collaboration amidst groups of people. Whether you're a team leader managing a group of creative minds, or a business owner steering a team of professionals, Freedcamp has got you covered.
Seamless Project Management
Freedcamp is a platform that allows you to manage your projects seamlessly. It offers a variety of tools that let you assign tasks, track progress, and monitor deadlines. It's like your personal project management assistant that never sleeps, constantly keeping you and your team on track.
Collaboration Made Easy
Often, collaboration can be a complex process, especially when your team is spread across different locations. Freedcamp alleviates this issue with its impressive array of communication tools. You can share files, discuss issues, and brainstorm ideas all in one place.
Freedcamp's User-Friendly Interface
One of the standout features of Freedcamp is its user-friendly interface. It's intuitive and easy to navigate, meaning that even if you're new to project management software, you'll be able to get the hang of it in no time. Plus, it's clean and uncluttered, making for a pleasant user experience.
Powerful Features at No Cost
What sets Freedcamp apart is that it offers all these powerful features at no cost. Yes, you heard it right - it's completely free! This makes it accessible to teams and businesses of all sizes, from startups to large enterprises. And despite being free, it doesn't skimp on features or functionality.
Security and Privacy
When it comes to project management, security and privacy are paramount. Freedcamp ensures that all your data is secure and protected. You can trust that your projects, tasks, and communication are safe from prying eyes.
In Conclusion
To sum it up, Freedcamp is a robust, free project management tool that makes collaboration easy and efficient. Whether you're leading a small team or managing a large project, it's a platform worth considering. So why wait? Start streamlining your project management process with Freedcamp today!
Freedcamp is a reliable choice, providing nearly all the necessary tools for monitoring and managing your project towards a successful outcome, although it lacks a few features (like Gantt charts, budgeting, and kanban boards). Despite a few drawbacks, such as reserving reporting exclusively for Business users and above, it remains a high-quality software option, particularly considering its price point.
Freedcamp Software for 2023
Freedcamp is an economical and collaborative project management solution that offers essential features to maintain team alignment and boost business efficiency and productivity. Its adaptability includes additional modules and integrations that can evolve alongside the user or team's changing requirements. Recognized by Capterra as #1 in its Top 20 Most User-Friendly Project Management Software, Freedcamp is also notably easy to use.
Other Tools Like
Freedcamp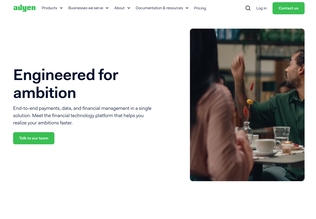 Adyen
adyen.com
Paid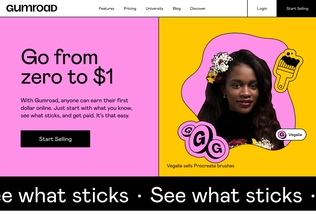 Gumroad
gumroad.com
Paid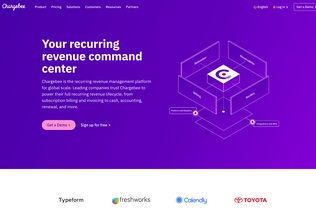 Chargebee
chargebee.com
Trial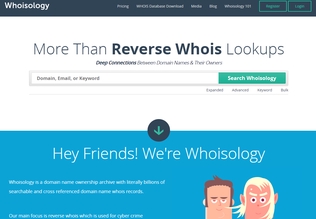 Whoisology
whoisology.com
Trial
Comments