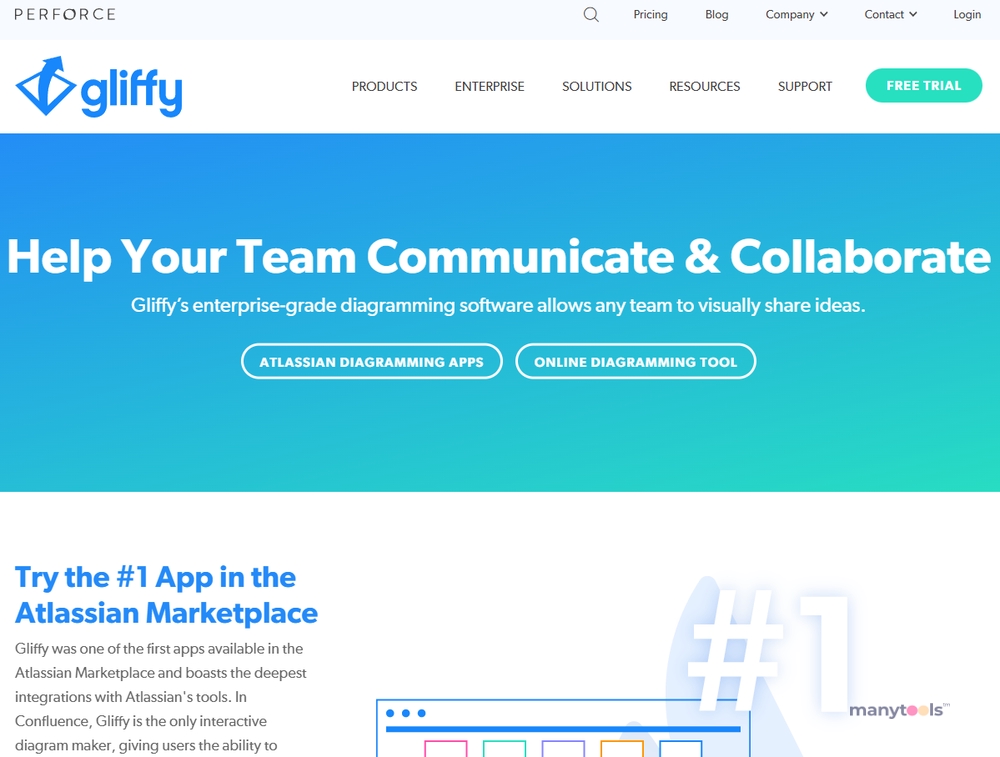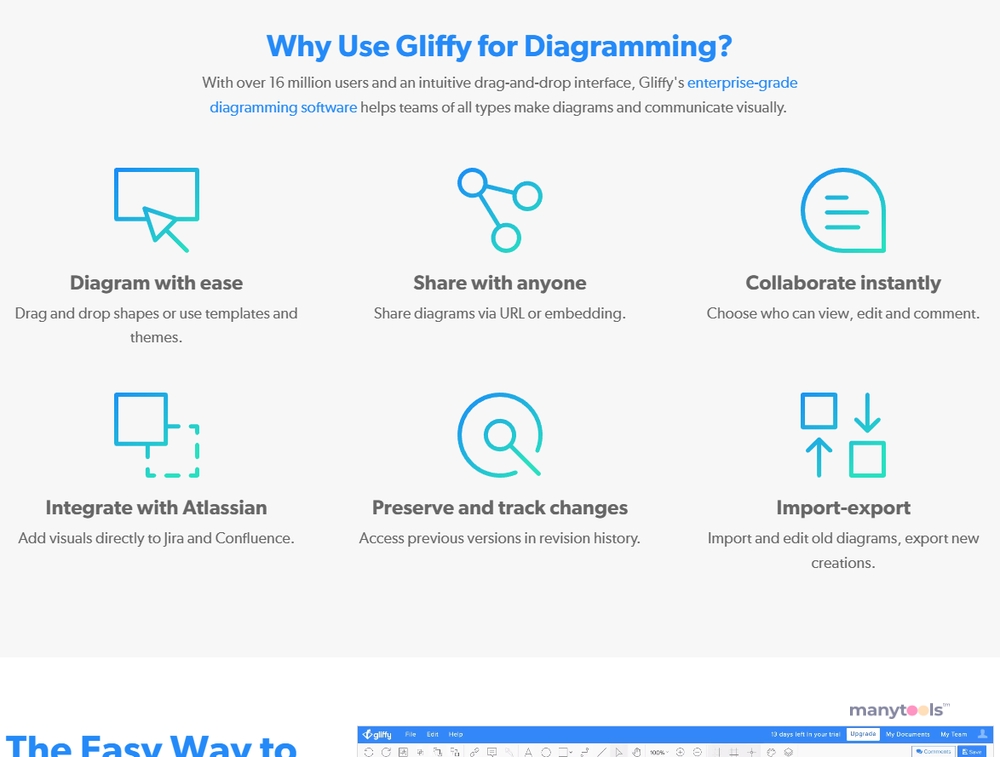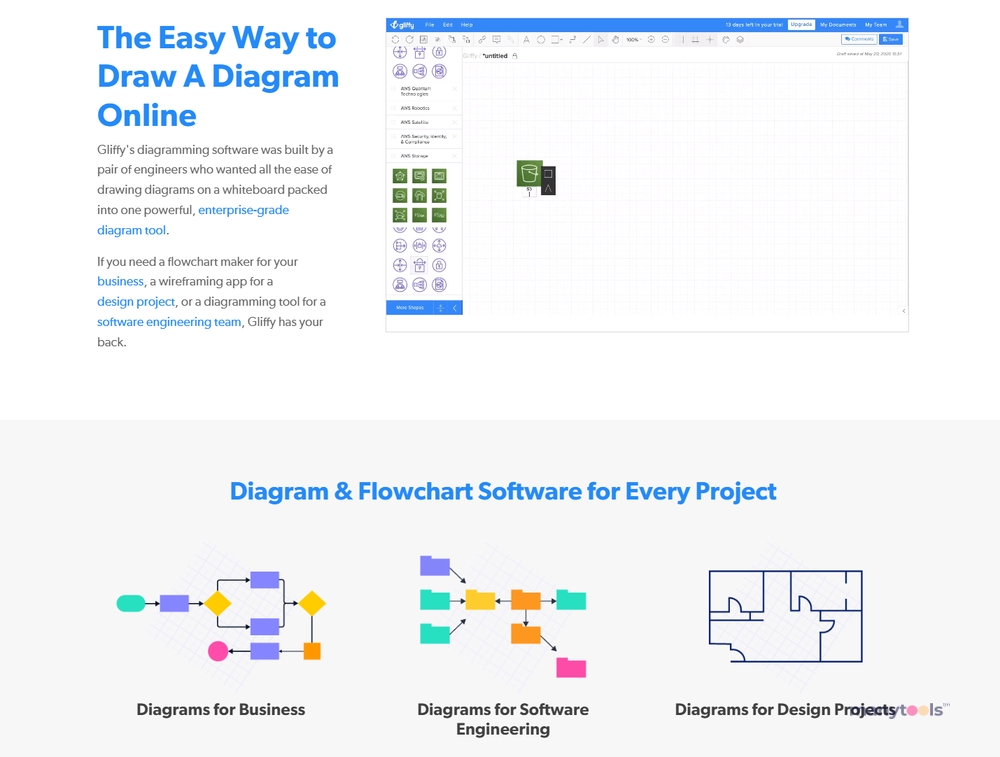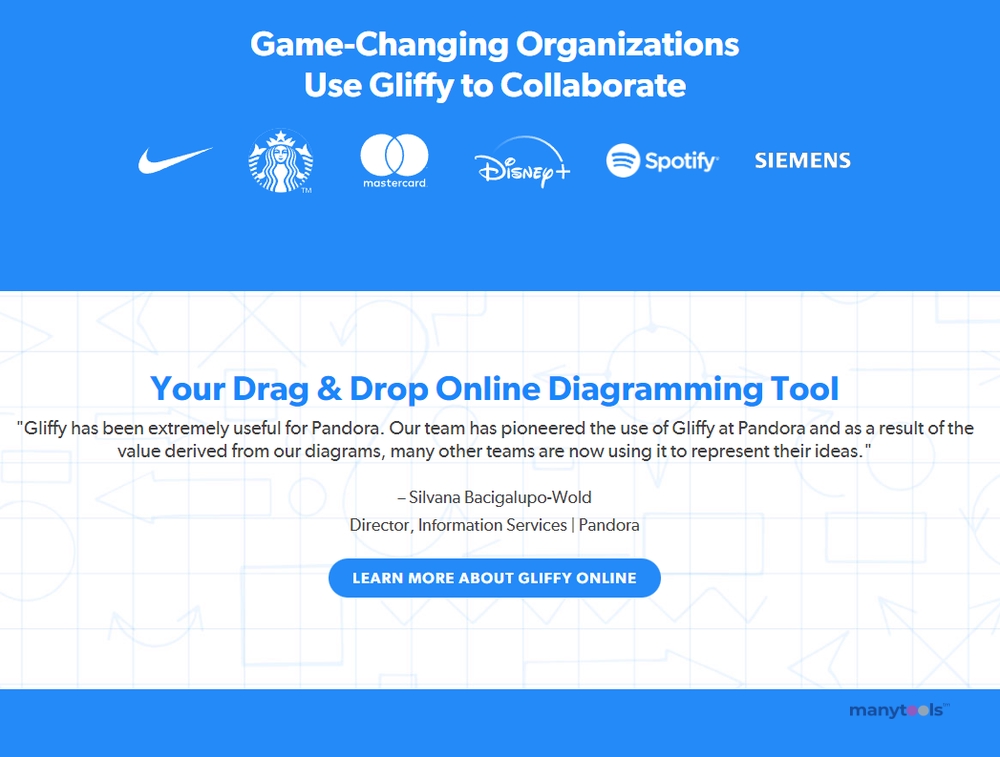 The Powerhouse of Diagramming Software
Gliffy, the brainchild of tech giant Perforce, is a diagramming software that any team can leverage. With an intuitive and user-friendly interface, it's designed to make complex diagramming tasks appear effortless.
Making Diagramming a Breeze
There's no need to struggle with drafting diagrams manually anymore. With Gliffy, you can create professional-looking diagrams with ease and speed. Its dynamic capabilities cater to a wide range of professional needs, from developers to project managers, making it an essential tool in your digital arsenal.
The All-in-One Tool for Confluence
Gliffy takes the crown as the number one diagramming app for Confluence. It's not just a claim; it's a reality. The software effectively integrates with Confluence, enabling seamless collaboration and communication within teams. This is a key feature that distinguishes Gliffy from other diagramming tools.
Catering to Varied Needs
Whether you're looking to create flow charts, wireframes, UML diagrams, or network diagrams, Gliffy has got you covered. It's a versatile tool that can cater to a variety of diagramming needs, making it an excellent choice for teams of all sizes and industries.
Enhancing Collaboration and Communication
One of the standout features of Gliffy is its emphasis on collaboration. The software allows teams to work together in real-time, fostering a collaborative environment that can significantly boost productivity. It's not just about creating diagrams; it's about improving the way teams communicate and collaborate.
A Trustworthy Tool by a Reputed Company
Gliffy is a product of Perforce, a company renowned for delivering high-quality software solutions. This association alone adds a layer of trust and credibility to Gliffy. When you choose Gliffy, you're not just opting for a tool; you're choosing a reliable partner that can assist your team in achieving its goals.
Final Thoughts
In conclusion, Gliffy is a robust, user-friendly, and versatile diagramming tool that can cater to a wide range of professional needs. It's a tool that can revitalize the way teams operate, fostering a more collaborative and productive environment. So why wait? Give Gliffy a shot and see the difference it can make to your team's output and efficiency.
2023 Review for Gliffy You Need to Know Before You Download It
Choosing Gliffy as your personal diagram creator could transform your thought process and boost your confidence when presenting to others. Utilizing Gliffy Confluence enables viewers to swiftly transition between diagram layers, particularly when dealing with intricate building structures. Although the app displays numerous features upon launch, resulting in a moderate difficulty level, it allows you to start from scratch and customize the layout according to your preferences. However, creating a diagram manually can be more time-consuming compared to directly inputting information into the node.
Other Tools Like
Gliffy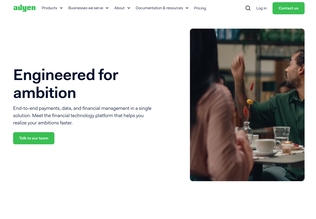 Adyen
adyen.com
Paid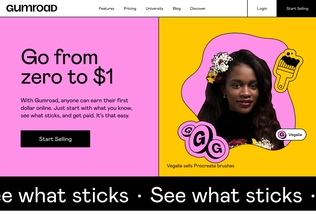 Gumroad
gumroad.com
Paid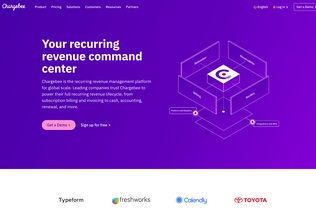 Chargebee
chargebee.com
Trial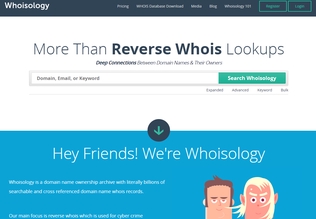 Whoisology
whoisology.com
Trial
Comments