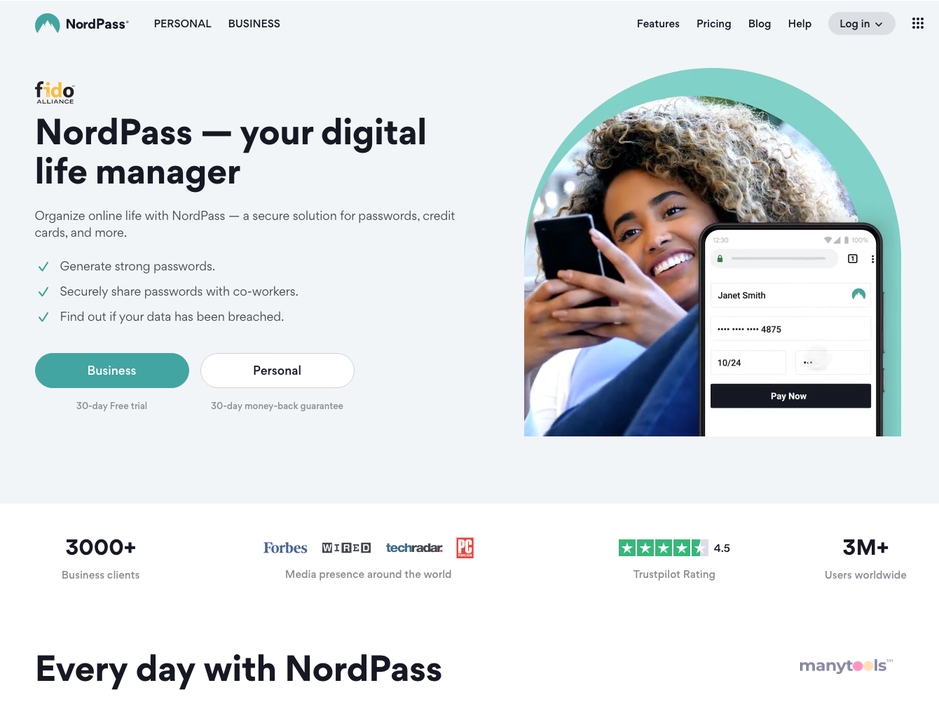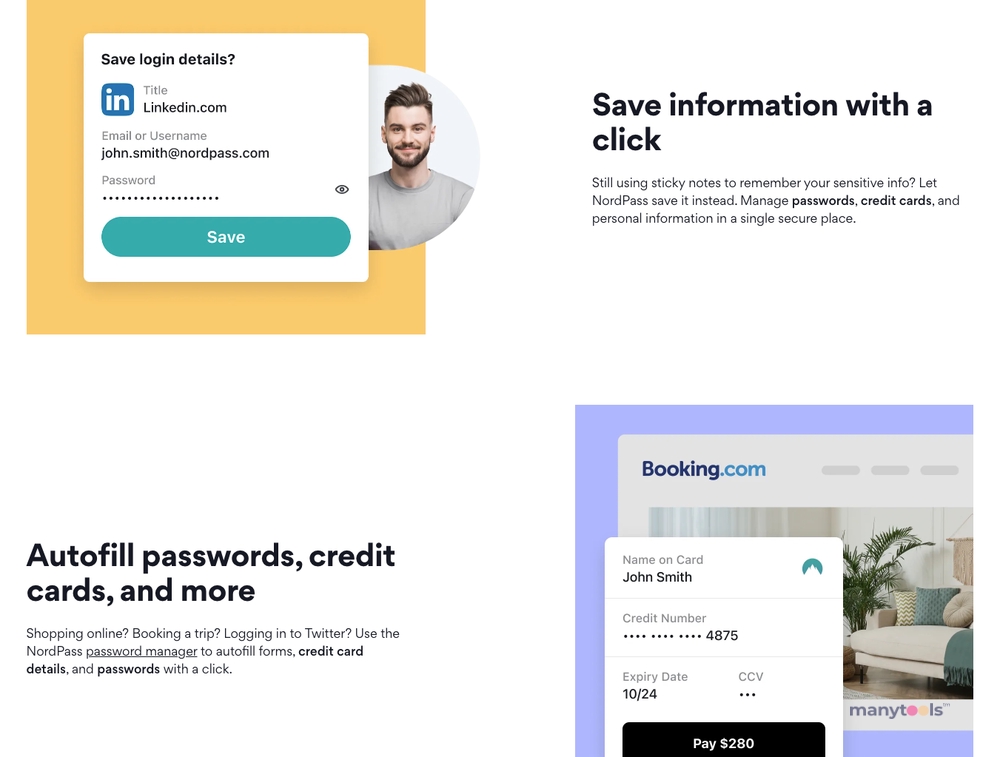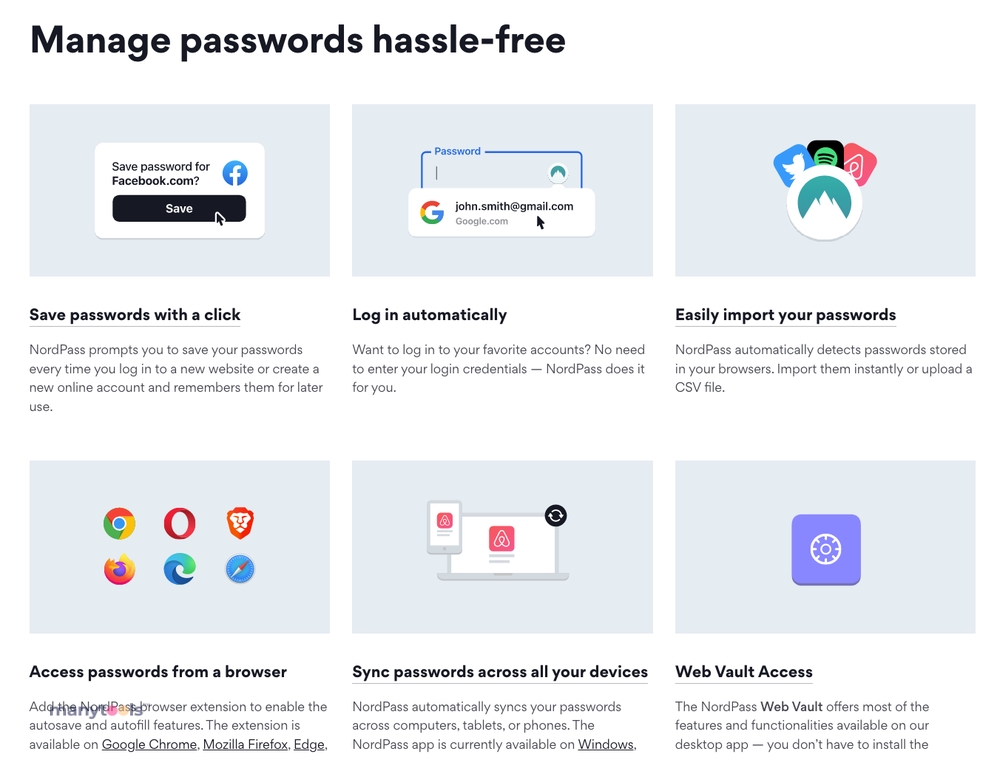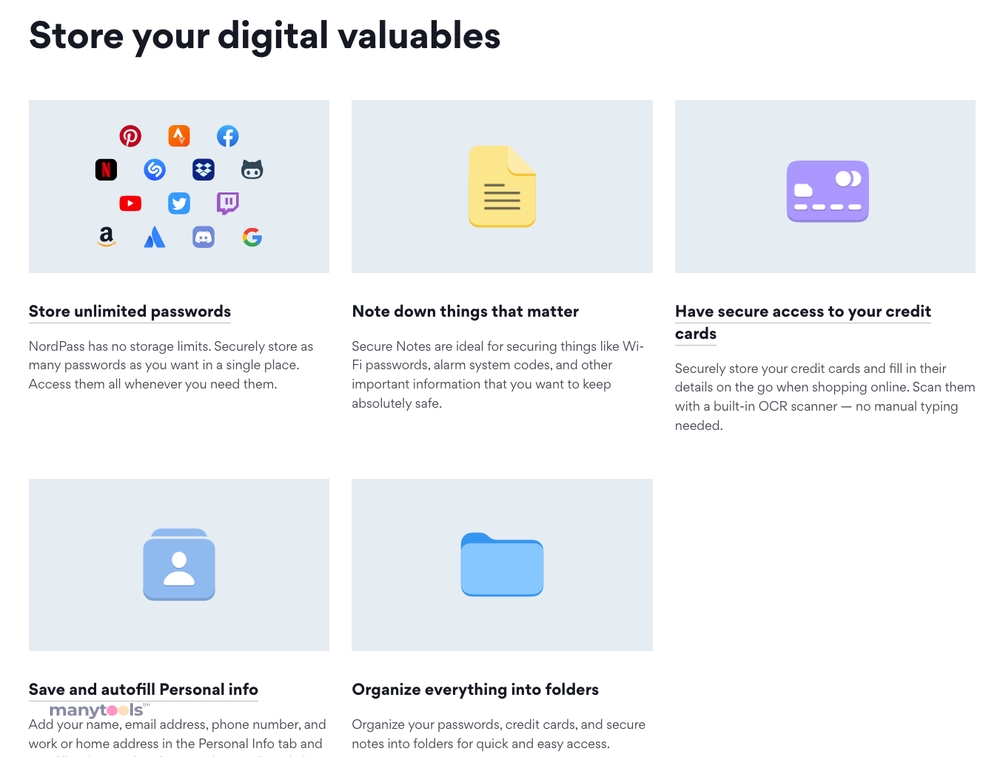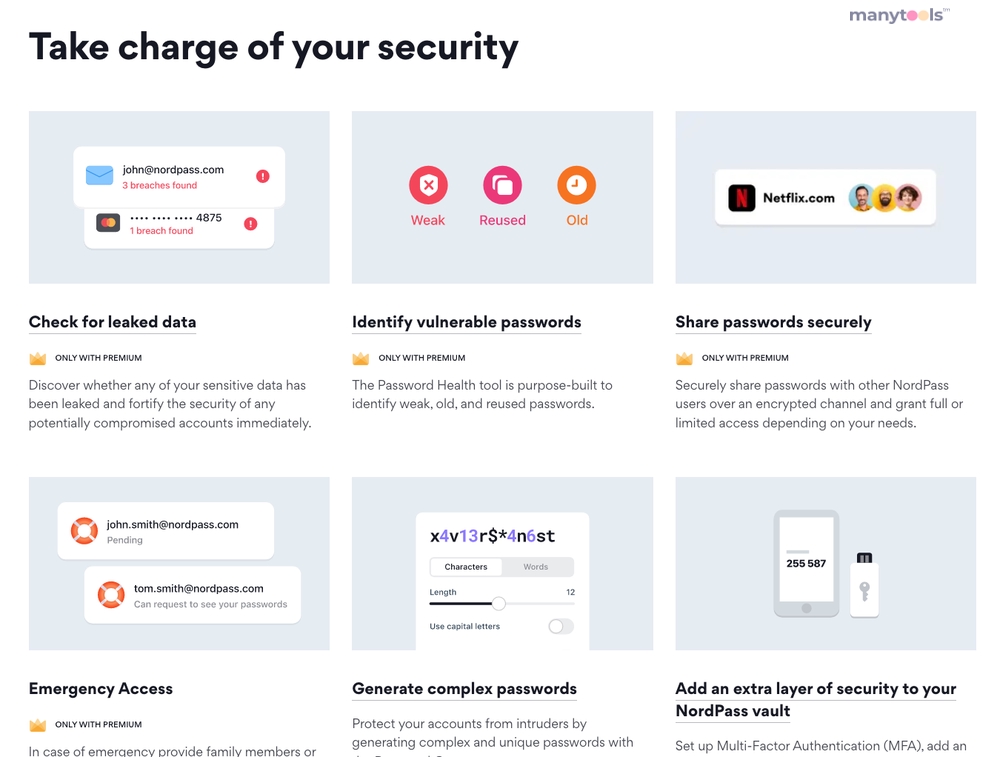 NordPass— Your Digital Life Manager
Imagine a world where you no longer have to remember complex passwords or manually fill out online forms. Welcome to the era of NordPass—a tool designed to simplify and secure your digital life.
Effortless Password Management
The beauty of NordPass lies in its ability to remember sophisticated passwords on your behalf. No more jotting down passwords in notepads or sticky notes. NordPass stores them securely, ensuring you never forget or lose them. This tool is all about offering convenience without compromising on security.
Seamless Autofill
NordPass does not stop at just remembering passwords. It auto-fills logins and online forms, saving you time and enhancing your productivity. The convenience of not having to type in your details every time you want to access an account or fill out a form is simply priceless.
Accessible Anywhere, Anytime
One of the most appealing features of NordPass is its accessibility. It allows you access to your logins from anywhere, anytime— even when you are offline. This level of flexibility is what sets NordPass apart from other password-managing tools.
Uncompromised Security
Security is a top priority for NordPass. It employs top-notch encryption algorithms to protect your passwords and personal information. You can rest easy knowing your digital life is managed and protected by one of the best in the business.
User-Friendly Interface
On top of its impressive features, NordPass boasts a user-friendly interface that makes it easy for anyone to navigate. This simplicity in design coupled with its superior functionality makes NordPass a must-have tool for anyone who values security and convenience.
A Digital Life Manager
In essence, NordPass is more than just a password manager. It's a digital life manager that takes care of your online credentials while you focus on more important tasks. It's a tool that understands the digital challenges of the modern world and provides practical solutions to overcome them.
For developers, designers, SEO gurus, webmasters, affiliate marketers, growth hackers, data analysts, and content creators, NordPass offers an unrivaled solution for password management and security. It's high time you let NordPass take care of your digital life. Give it a try, you won't regret it!
NordPass Review
14 Nov 2022
NordPass presents a user-friendly password management solution with visually appealing web, desktop, and mobile applications. It provides security features such as a Data Breach Scanner, a practical password health report, and compatibility with hardware key-based authentication. NordPass also excels in its business offerings. Nonetheless, there are other password managers available with more lenient free tiers.
NordPass review: is NordPass premium worth considering?
27 Mar 2023
Robust security capabilities and affordable pricing make NordPass an attractive option, yet the tool's straightforwardness sets it apart from its rivals. The intuitive interface ensures this password manager is incredibly simple to configure and utilize, functioning seamlessly on desktop and mobile platforms without compromising performance across various operating systems. NordPass's uncomplicated nature makes it the perfect choice for individuals beginning to explore password protection.
NordPass Review: Is it safe?
02 Nov 2022
We have been thoroughly impressed by NordPass during our evaluation and believe it to be an excellent option for individuals and small-to-mid-sized businesses. Combining a visually appealing design with practical features and superior security measures, NordPass stands strong compared to other products in the market. Additionally, its competitive pricing and the availability of a free tier make it even more appealing.
Other Tools Like
NordPass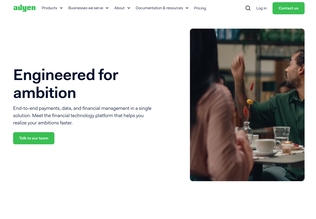 Adyen
adyen.com
Paid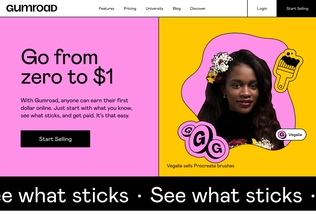 Gumroad
gumroad.com
Paid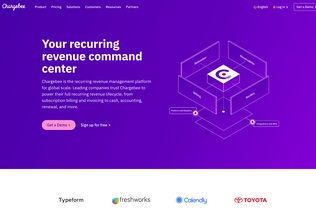 Chargebee
chargebee.com
Trial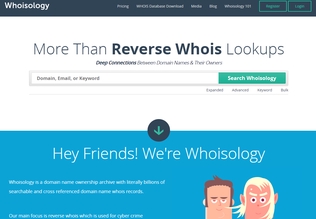 Whoisology
whoisology.com
Trial
Comments