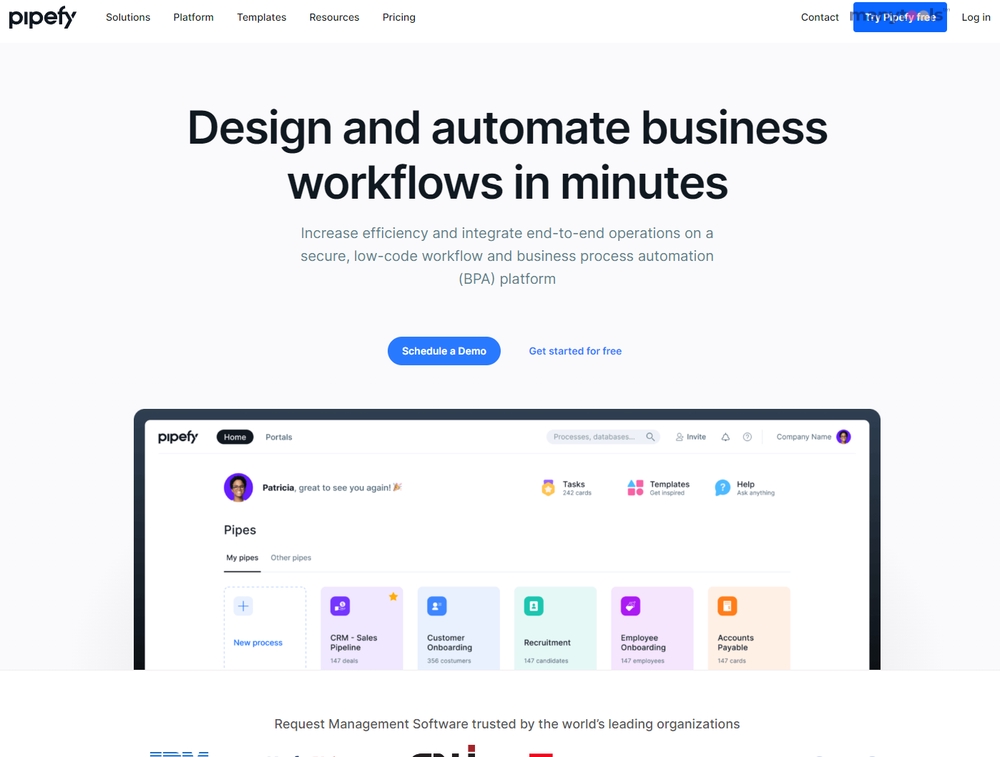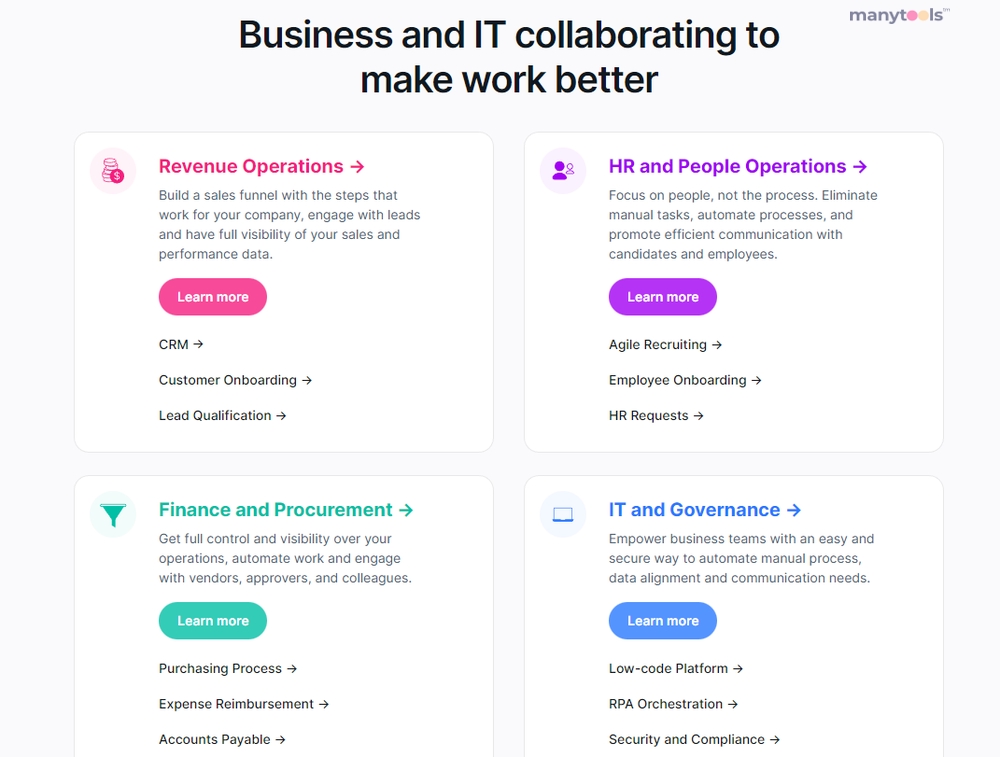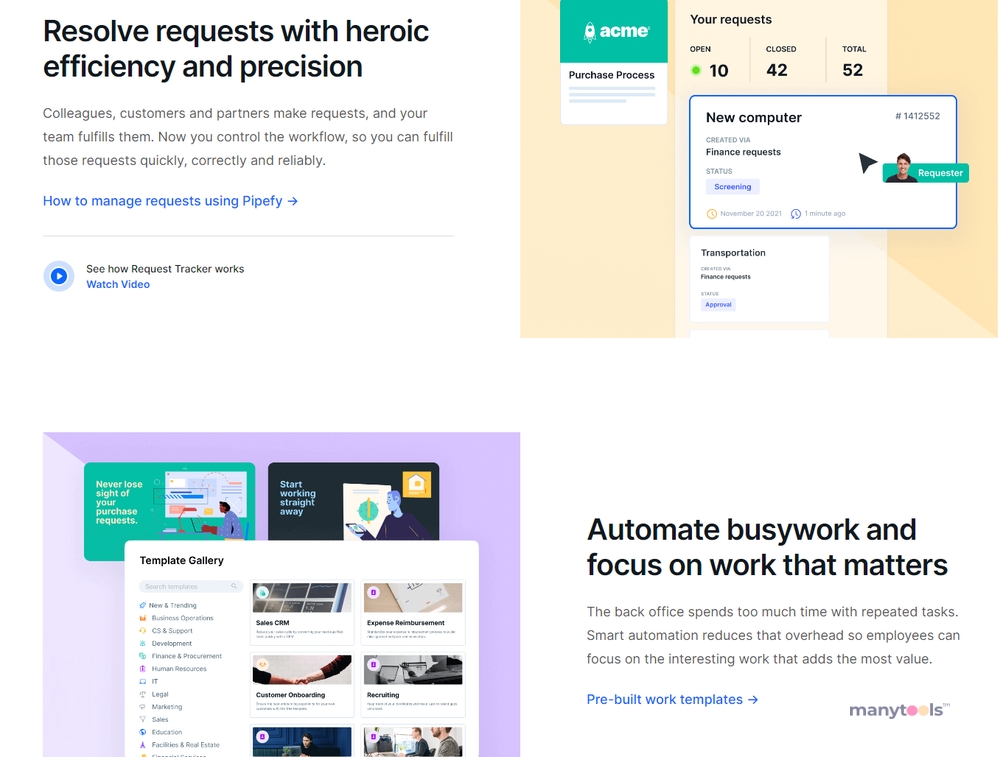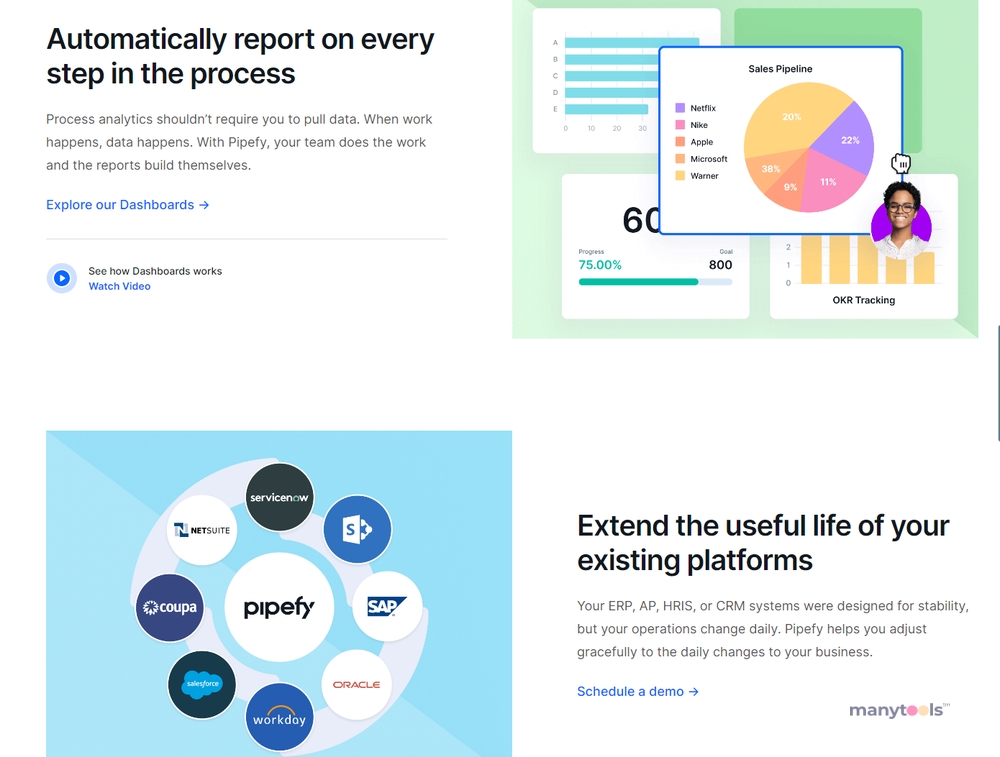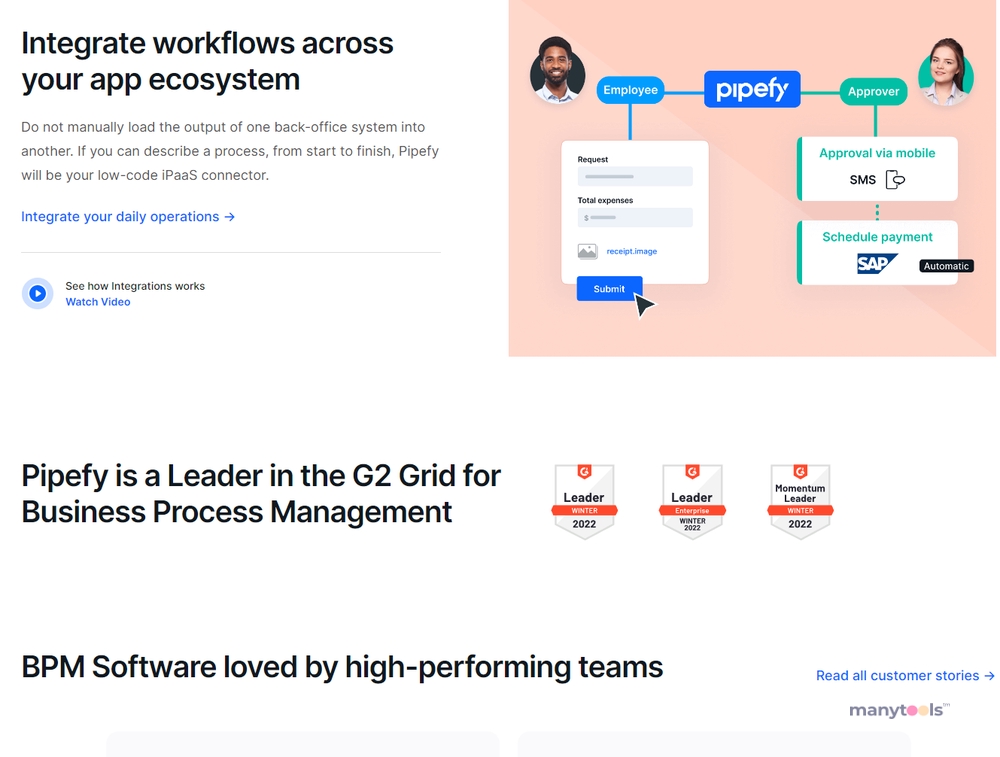 Unlocking Efficiency with Pipefly: Streamlined Workflows and Automation
Stepping into the world of Pipefly, one is immediately greeted by a promise of streamlined business workflows and efficient automation. This Business Process Automation (BPA) & Workflow Software comes packed with features designed to breathe life into the most arduous of business processes. The platform is a powerful ally for HR, Procurement, CS & teams in their quest for automation and seamless workflow management.
Empowering Flexibility with Low-Code Design
Focusing on the low-code aspect of Pipefly, it is clear that this software is built for flexibility. The low-code nature of the software suggests that it doesn't require extensive technical expertise to implement or manage. This is a big plus for all non-tech-savvy professionals out there. It provides the power to automate complex workflows without needing a Ph.D. in computer science.
A Tool for Every Digital Professional
Moreover, Pipefly is not just for techies and data analysts. The software is a perfect tool for digital professionals across various sectors. Whether a designer looking to streamline project management, an SEO guru in need of efficient task tracking, or a webmaster seeking to automate tedious processes, Pipefly seems to have the right set of tools to make life easier.
Fueling Growth with Automation
A closer look at Pipefly reveals its potential as a growth hacking tool. As a digital professional, finding software that supports and enhances growth is like striking gold. Pipefly's capacity to automate workflows contributes to productivity, allowing teams to focus their energy on strategic tasks that drive growth.
Bridging the Gap for Collaboration
A significant feature of Pipefly is its ability to serve as a bridge between different teams. From HR and Procurement to CS, it creates an integrated workflow that fosters collaboration and ensures everyone is on the same page. This is a dream come true for any organization striving for streamlined operations and improved communication.
Simplicity Redefined for Productivity
The beauty of Pipefly lies not just in its features but also in its simplicity. The platform promises a user-friendly experience with the ability to design and automate business workflows in minutes. This means less time figuring out how to use the software and more time reaping its benefits.
Empowering the Future of Business
In conclusion, Pipefly positions itself as a powerful ally in the quest for business process automation. It offers a low-code, user-friendly platform that caters to the needs of various teams, from HR to Procurement. Whether you are seeking to improve collaboration, enhance productivity or streamline operations, Pipefly seems to have the right tools to help you achieve your goals.
Embrace the Future with Pipefly
The future of business lies in automation and streamlined workflows. Pipefly stands at the forefront of this future, promising a platform that not only meets the demands of today's digital professionals but also adapts to the ever-evolving digital landscape. It is a worthwhile addition to the toolkit of any digital professional looking to stay ahead of the curve.
Other Tools Like
Pipefly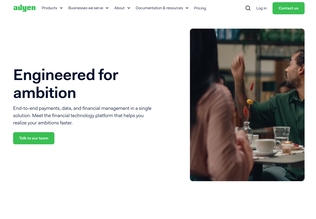 Adyen
adyen.com
Paid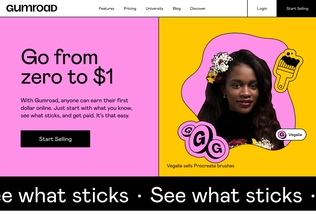 Gumroad
gumroad.com
Paid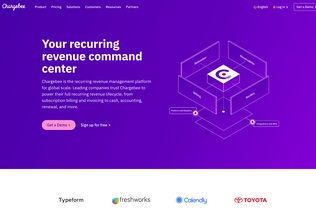 Chargebee
chargebee.com
Trial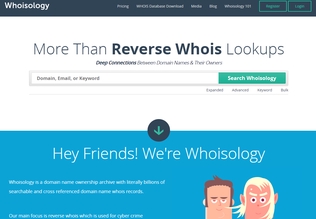 Whoisology
whoisology.com
Trial
Comments