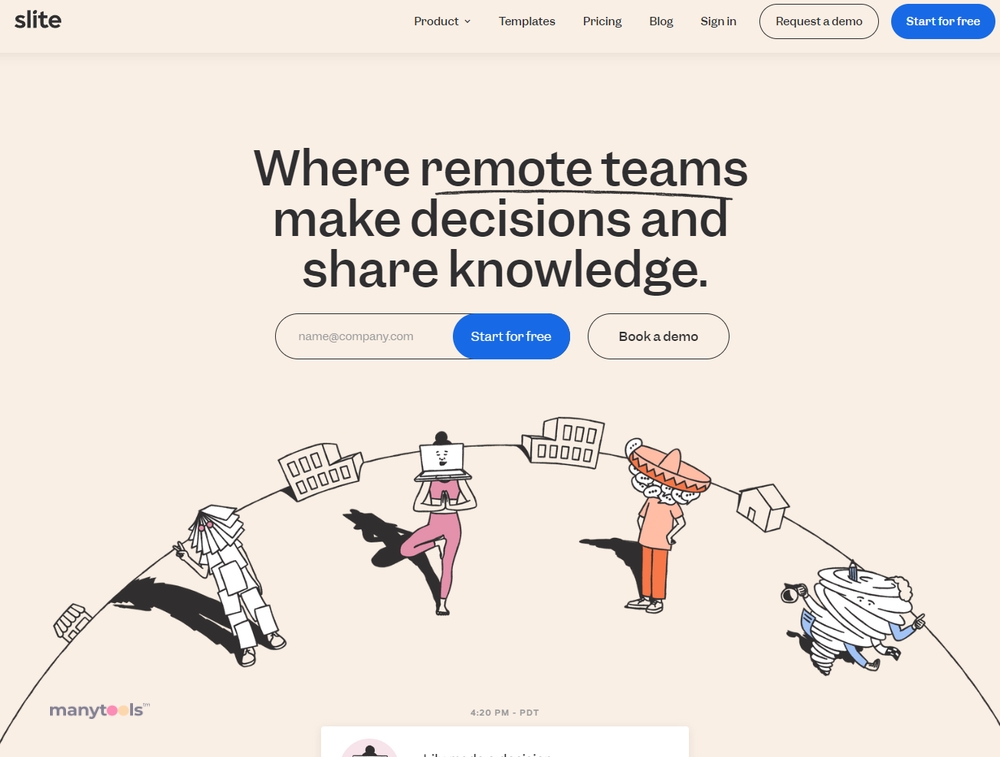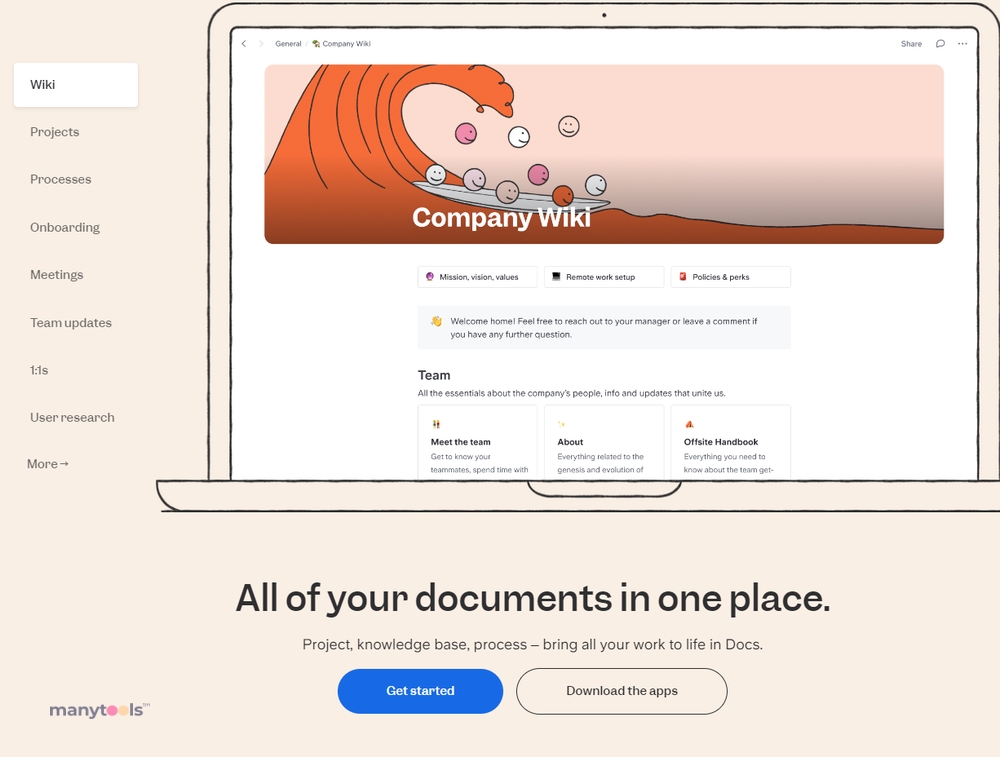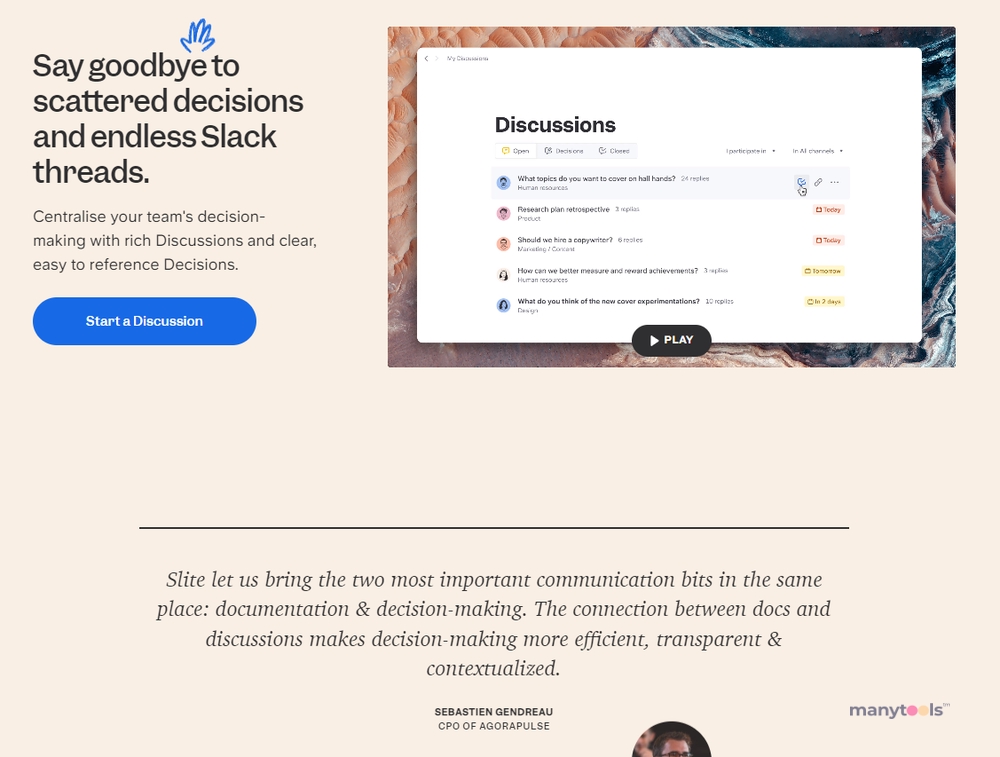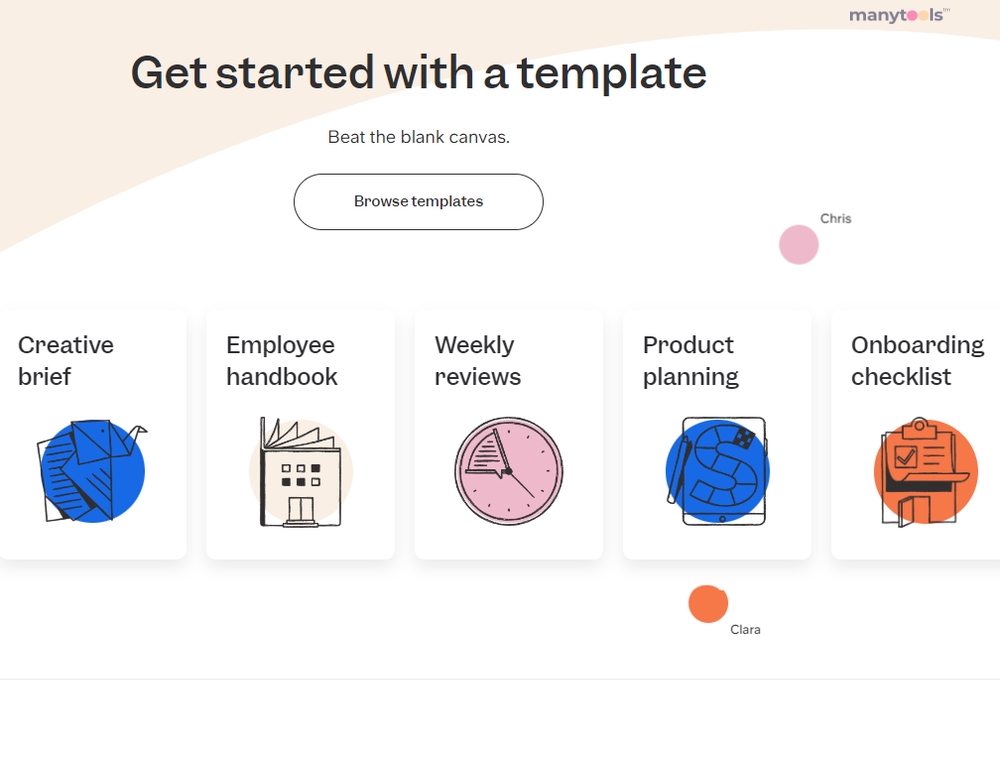 Unlocking Knowledge with Slite
Slite is an AI-powered knowledge base that is revolutionizing the way teams access information. A go-to solution for instant answers, this platform is designed to make company info instantly accessible and easy to understand.
An AI-Powered Solution
Harnessing the power of artificial intelligence, Slite is a reliable tool for professionals seeking quick access to trusted company information. It's not just about storing data, but also making it easily comprehensible for everyone. This makes it an indispensable tool for teams that require quick, accurate, and reliable answers.
The Power of Instant Information
The beauty of Slite lies in its ability to provide instant answers. It acts as a repository of knowledge, easily accessible to everyone in the team. This not only saves time but also improves efficiency and productivity within the team.
Easy Access to Trusted Information
Slite prides itself on offering access to trusted company information. This ensures that every team member has the most accurate and up-to-date data at their fingertips. This level of trust is crucial in today's fast-paced digital world, where misinformation can lead to costly mistakes.
Start for Free
Slite offers a free starting point, allowing teams to test the waters before fully committing. This gives teams the chance to get a feel for the platform and experience its benefits firsthand. The decision to upgrade can then be made based on actual experience, not just promotional material.
User-friendly Platform
Beyond its cutting-edge AI technology, Slite also boasts a user-friendly interface. Even the least tech-savvy team member can navigate it with ease. This simplicity and convenience make Slite a preferred choice for many.
A Game-Changer for Digital Professionals
In conclusion, Slite is a game-changer for digital professionals. From developers to content creators, anyone can benefit from this AI-powered knowledge base. With Slite, the answers you need are just a query away. Get started for free and experience the future of team collaboration.
Slite Review & Alternatives
Slite is a knowledge management application specifically tailored for asynchronous teams. It can be likened to a corporate intranet that provides valuable documentation for employees. To achieve this objective, Slite offers features that facilitate collaboration, communication, and documentation.
Other Tools Like
Slite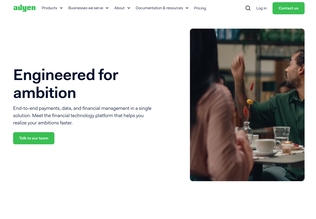 Adyen
adyen.com
Paid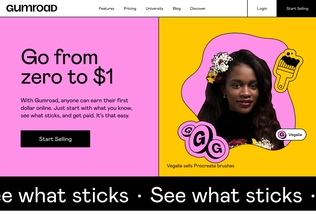 Gumroad
gumroad.com
Paid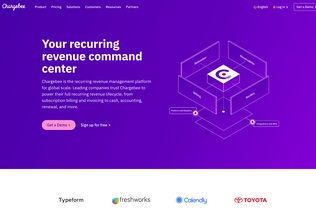 Chargebee
chargebee.com
Trial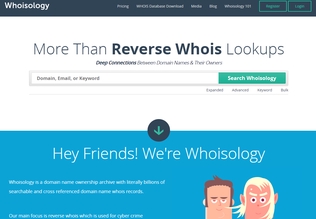 Whoisology
whoisology.com
Trial
Comments