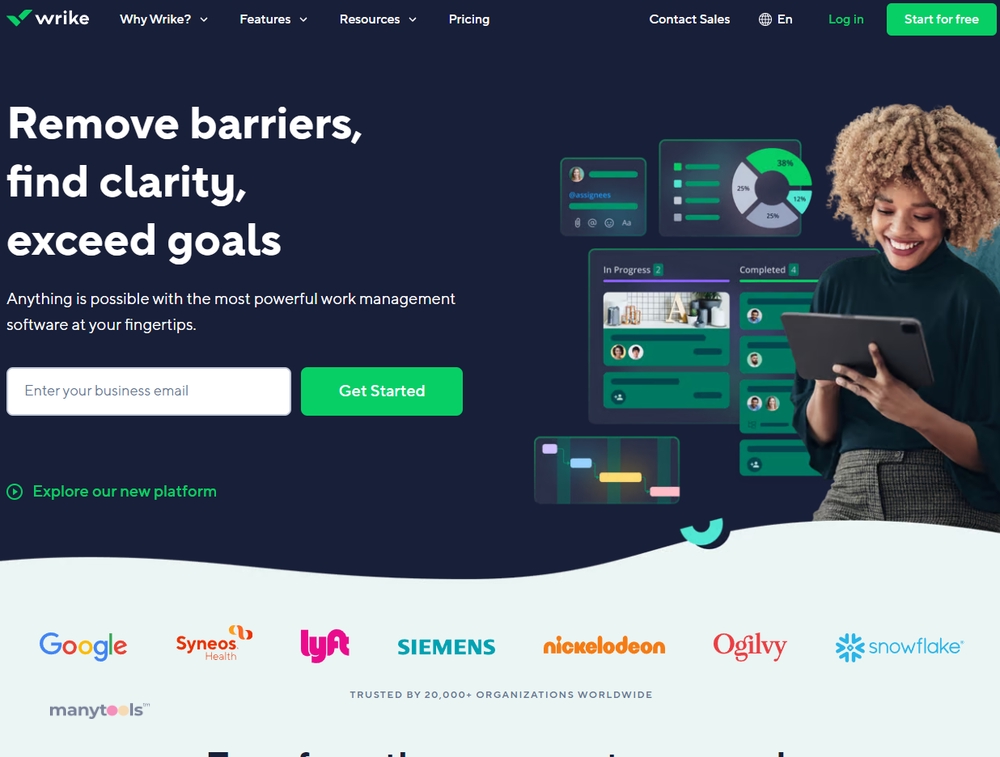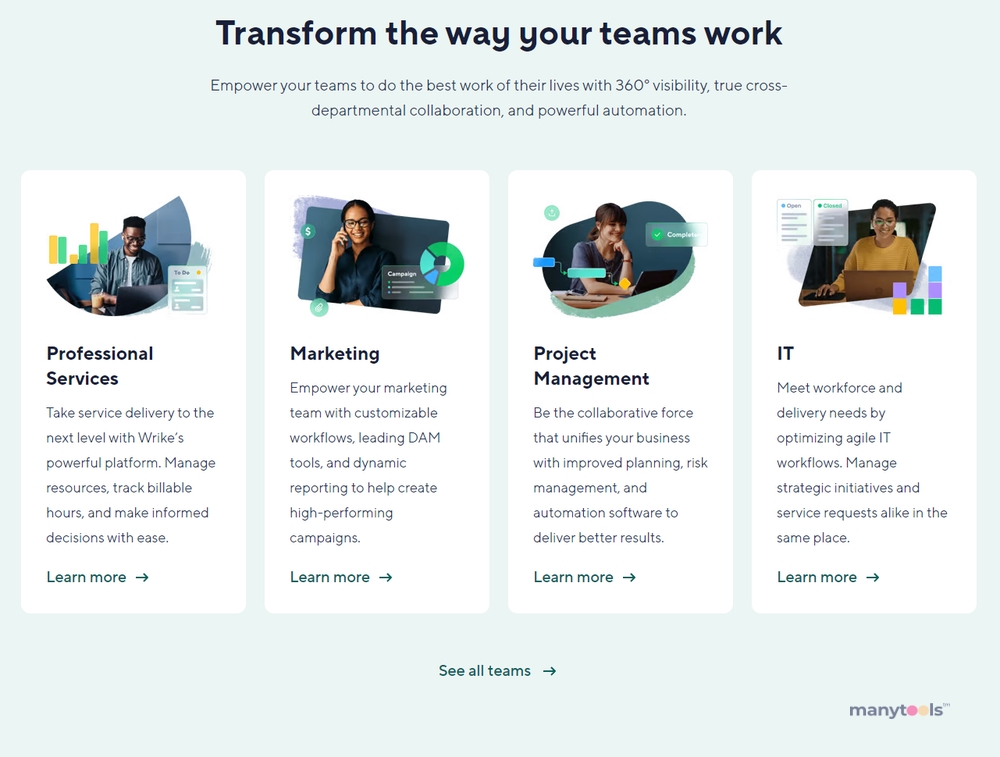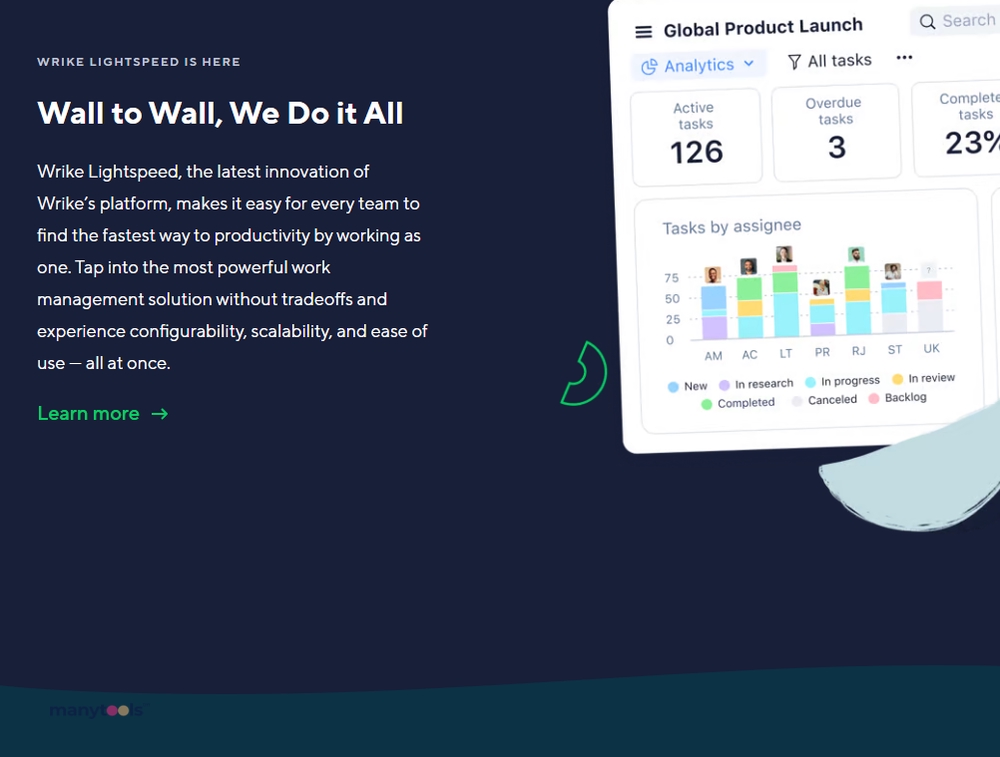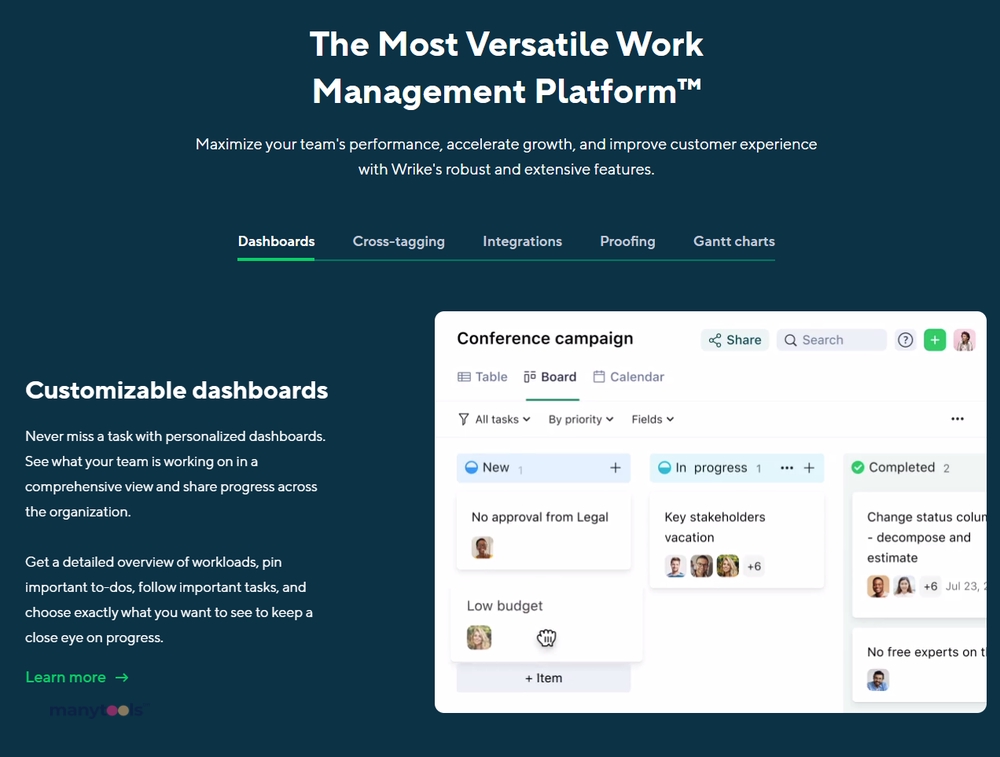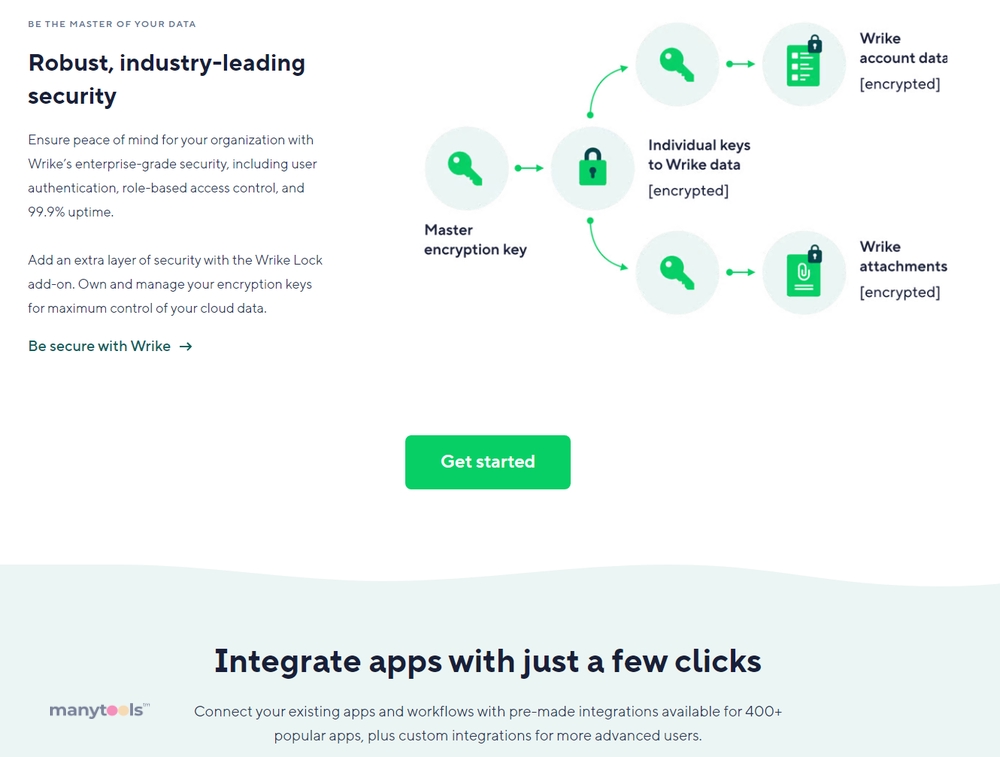 Unleashing the Power of Wrike
When it comes to project management software, Wrike stands out as a versatile and robust platform. It's designed to give teams complete control over their tasks and projects, providing full visibility and collaboration.
Streamlining Workflows
Wrike is all about streamlining workflows. It's one platform that can handle everything from the most straightforward to the most complex projects. Whether you're a developer, designer, SEO guru, or content creator, it's the perfect tool to keep your work organized and moving forward.
Harnessing Visibility and Control
One of the key strengths of Wrike is its ability to provide teams with full visibility and control over their tasks and projects. This feature is invaluable as it allows for efficient tracking, management, and collaboration.
Foster Collaboration
Wrike is not just about management; it's also about collaboration. The platform fosters a collaborative environment where every team member can contribute, communicate, and keep track of the project's progress.
User-Friendly Interface
Despite its advanced features, Wrike is user-friendly. It boasts a clean, intuitive interface that makes navigation and operation a breeze even for those who aren't tech-savvy.
A Comprehensive Approach
Wrike is more than just project management software. It's a comprehensive work management platform that caters to various digital professionals' needs, including developers, designers, webmasters, and more.
In Conclusion
In a world where time is of the essence and efficiency is king, Wrike emerges as a powerful ally. It's robust, versatile, and designed to streamline workflows, promote collaboration, and provide full visibility and control over tasks and projects. It's not just a tool; it's a game-changer in the realm of project management. Give Wrike a try and experience the difference it can make in your work management.
Wrike Review (2023): Features, Pros & Cons
Wrike serves as both a project management application and a collaborative work management tool, catering to businesses of all sizes. In addition to its standard project management features, Wrike provides tailored software for specific industries and team functions, complete with preconfigured templates for tasks, workflows, and communication. Its intuitive dashboard, equipped with enterprise-level tools, is suitable for managing single projects as well as continuous tasks. Furthermore, Wrike is available in eight languages.
Wrike is an excellent choice for project management. Although it may be somewhat expensive and not the best option for novices, the software is ideal for marketing professionals, agencies, and organizations seeking a sophisticated tool with enterprise-grade capabilities.
Wrike review (2023): Pricing, standout features, pros & cons
Wrike is an adaptable software catering to various user needs. For those seeking highly customizable project management software that facilitates cross-functional collaboration and are willing to pay a bit more compared to competitors, Wrike is an excellent choice. Its flexibility makes Wrike well-suited for rapidly expanding teams that may need to quickly scale up their operations.
Other Tools Like
Wrike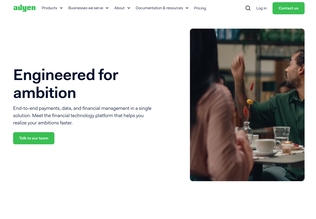 Adyen
adyen.com
Paid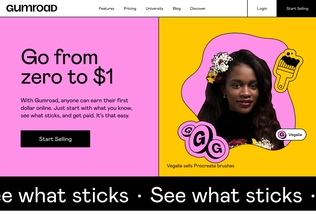 Gumroad
gumroad.com
Paid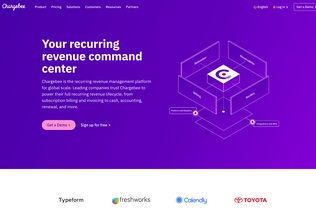 Chargebee
chargebee.com
Trial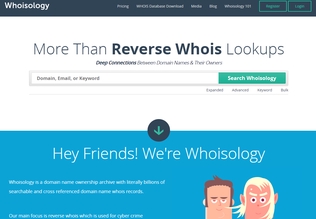 Whoisology
whoisology.com
Trial
Comments