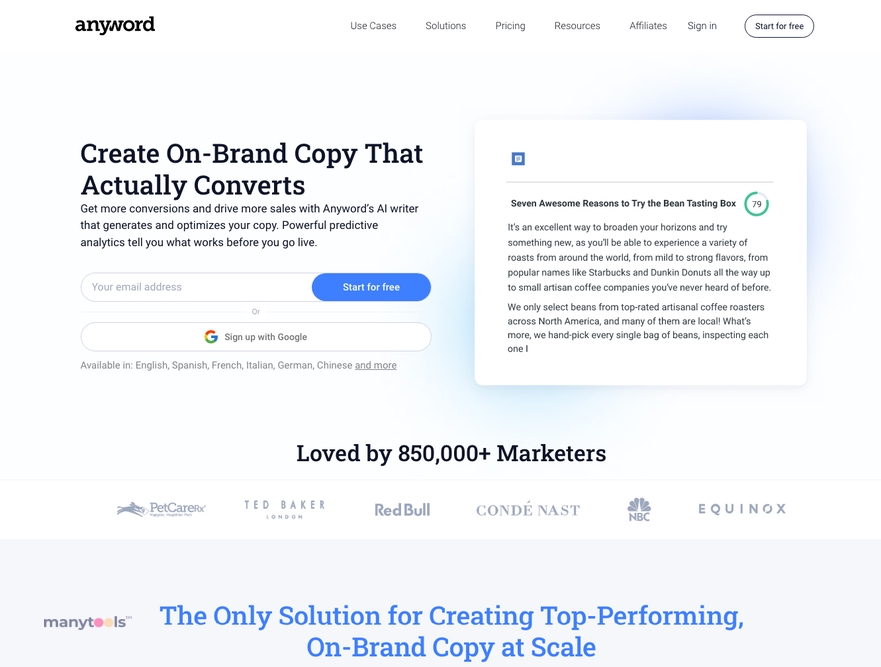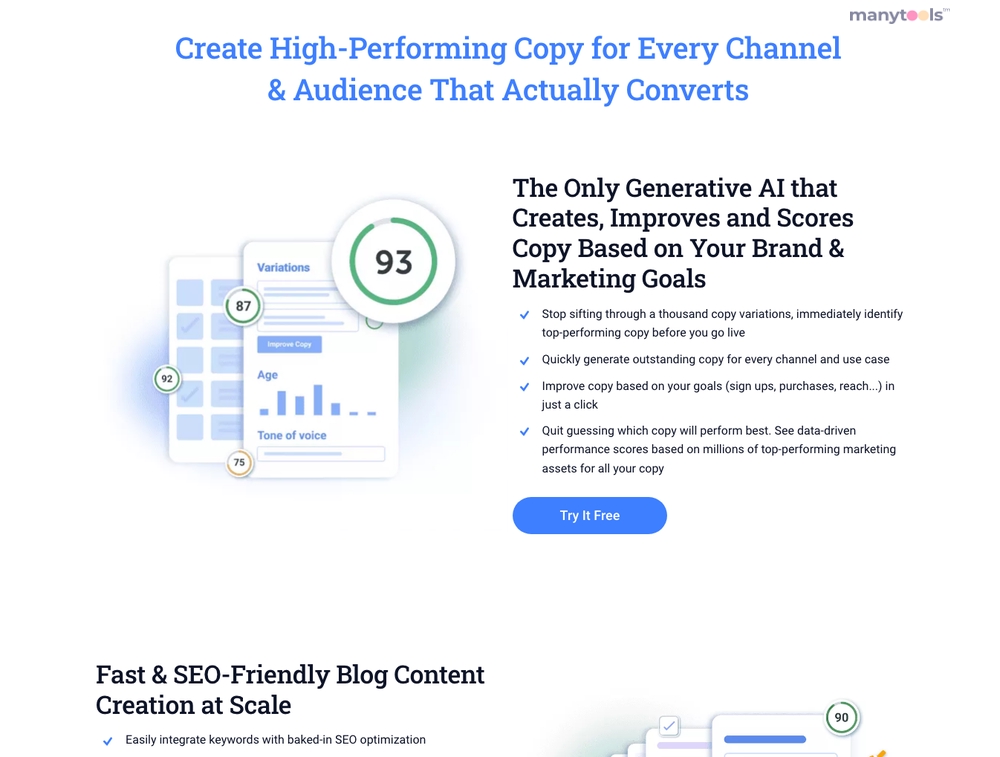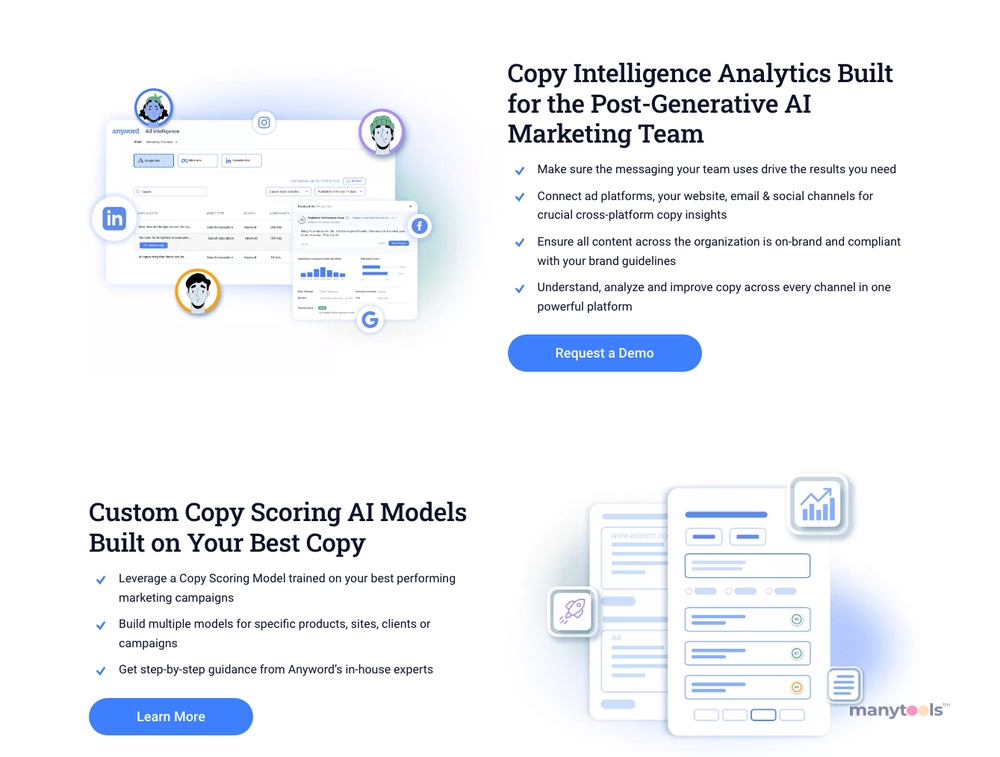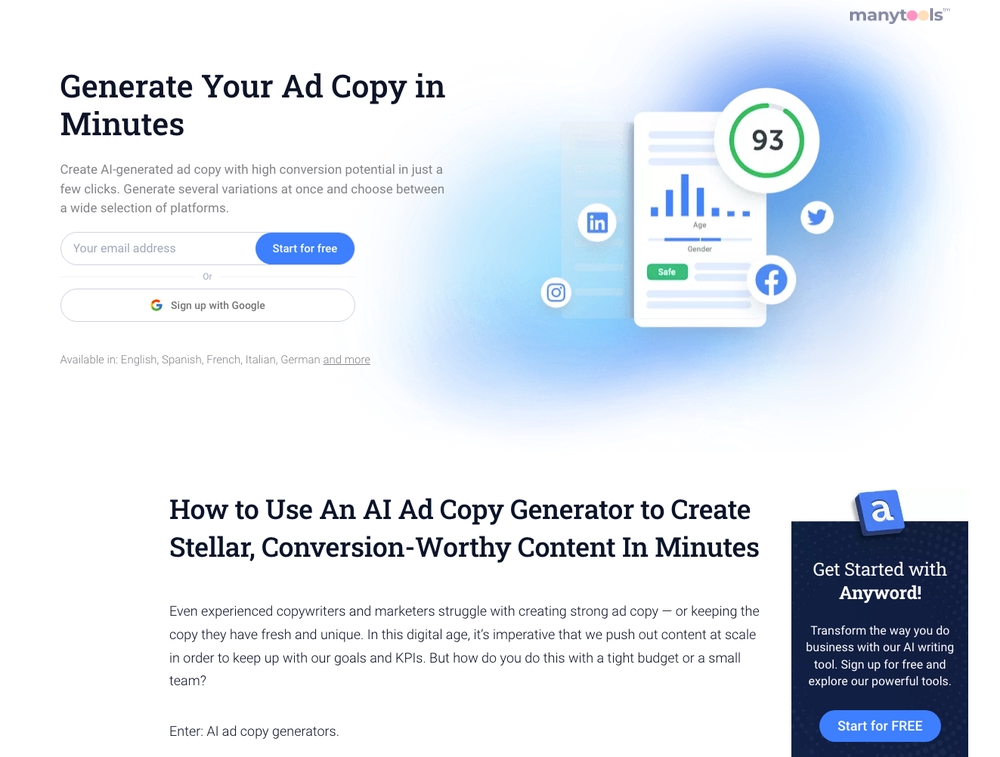 Anyword: The Future of AI Writing for Marketers
Anyword is more than just another marketing tool. It's a game-changer in the world of content creation, powered by advanced Artificial Intelligence technology. This AI writing solution is the secret weapon of over a million marketers worldwide, all of whom trust it to deliver on-brand content that drives tangible business results.
AI-Powered Performance Writing
At the heart of Anyword is a robust AI Performance Writing Platform, designed specifically to help marketers achieve their goals. This platform leverages machine learning and natural language processing to create high-quality content that performs. Whether you're writing product descriptions, social media posts, or email campaigns, Anyword's technology ensures that your content is optimized for maximum impact.
Scale Your Content Efforts
Scaling content creation has always been a challenge for marketers. Not anymore. With Anyword, you can effortlessly scale your content efforts without compromising on quality or brand voice. The platform allows you to create multiple versions of your content, tailor messages for different audiences, and automate your content production - all in one place.
Driving Business Results
Anyword isn't just about creating content; it's about creating content that delivers. This AI writing tool is engineered to produce content that drives business results. It helps marketers to create content that resonates with their audience, drives engagement, and boosts conversions. So, whether you're looking to increase website traffic, generate leads, or boost sales, Anyword can help.
Trusted by Marketers
Trust is earned, not given, and Anyword has certainly earned it. This AI writing solution is trusted by over a million marketers worldwide. These marketers, from various industries, rely on Anyword to create compelling content that aligns with their brand and drives business outcomes.
Surprise! It's AI
The most surprising thing about Anyword? It's all powered by AI. Despite the complexity of the tasks it performs, the technology behind Anyword is invisible to the user. This user-friendly platform doesn't require any technical expertise to use, making it a perfect fit for marketers of all skill levels.
Anyword: Your AI Writing Partner
In the dynamic world of digital marketing, Anyword stands out as a reliable partner for content creation. Its advanced AI technology, ease of use, and proven effectiveness make it a must-have tool for marketers aiming to scale their content efforts and drive business results. Try Anyword today and experience the future of AI writing for marketers.
Anyword Review 2023: Best AI Copywriting Tool?
21 Feb 2023
Anyword is an AI-powered copywriting tool designed to assist marketers, platforms, publications, and businesses in boosting their conversion rates and expand their audiences. Obtain a unique edge over your competition by attracting a larger following. This tool is a game-changer for marketers, copywriters, and business owners. Envision increasing click rates and generating significantly more revenue with just a few clicks, thanks to AI and intelligent copy.
Anyword Review PROS & CONS (2023) – Best AI Copy Generator Tool?
29 Mar 2023
I highly recommend Anyword for individuals seeking help with descriptions, copy, content, or advertisements across various platforms. This exceptionally efficient copywriting tool enables you to generate content for any marketing copy imaginable. Anyword's training is based on over $250,000 worth of successful ads, allowing it to precisely predict the success or failure of specific copy variations even before a campaign commences.
Anyword Review: Is it The Best AI Writing Assistant for Copywriters?
12 Dec 2022
Anyword is a cutting-edge AI writing solution designed to assist marketers in tailoring their messages to the appropriate audience more effectively. The platform can craft and assess copy for landing pages, email subject lines, social media posts, and more. Its data-driven writing tools enable users to generate outstanding content across multiple platforms and formats. You can easily produce a high-converting copy by employing Anyword's robust suite of content creation tools, SEO markers, page editors, and plagiarism checks.
Other Tools Like
Anyword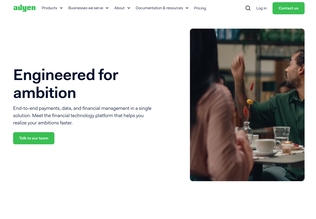 Adyen
adyen.com
Paid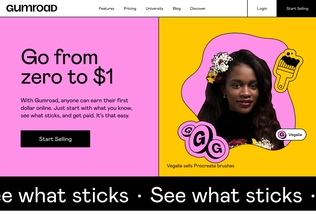 Gumroad
gumroad.com
Paid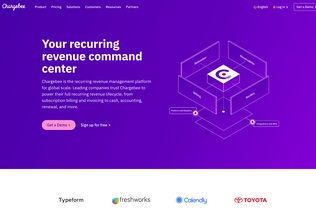 Chargebee
chargebee.com
Trial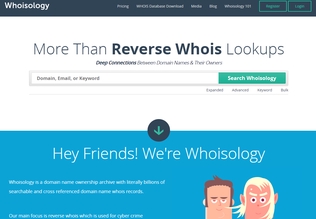 Whoisology
whoisology.com
Trial
Comments