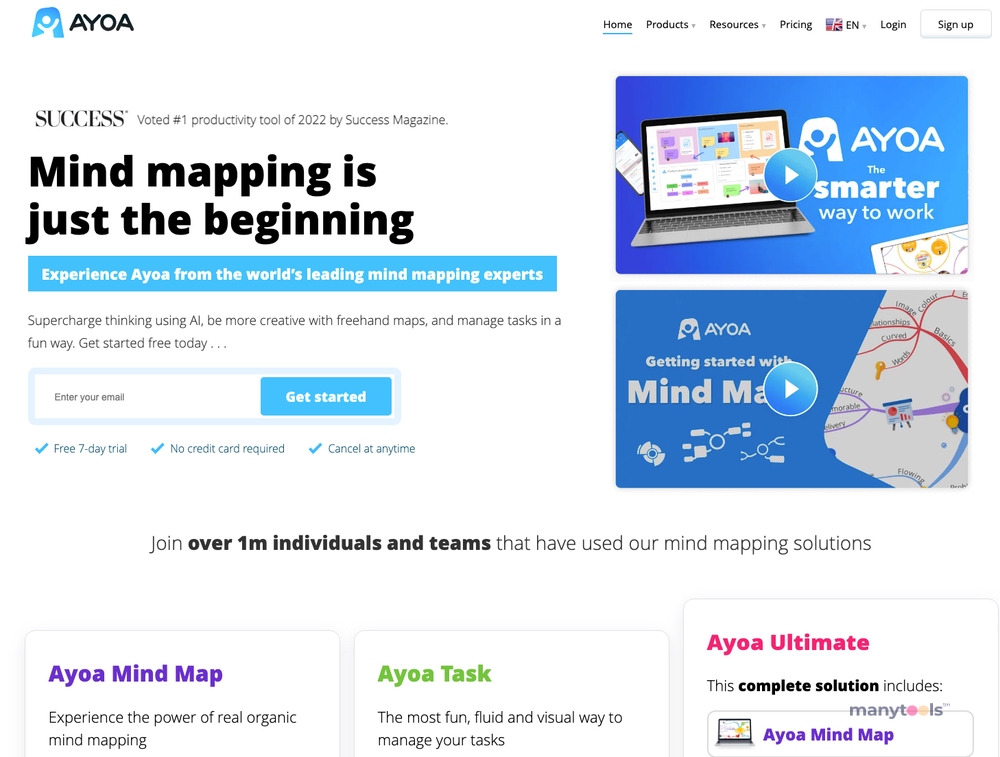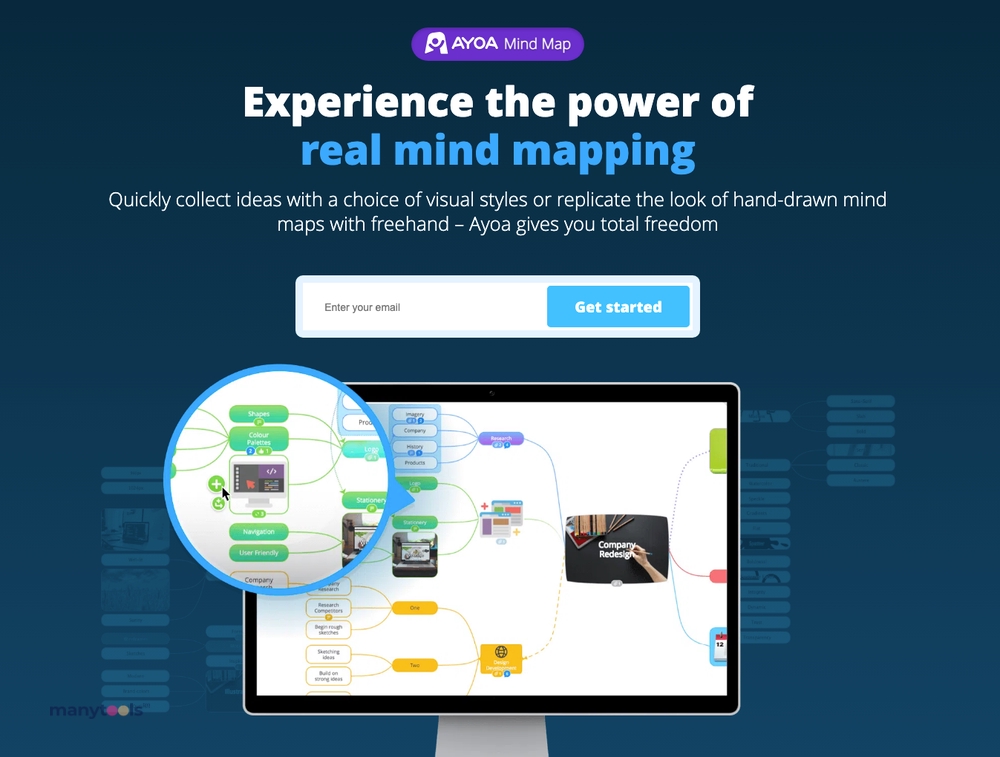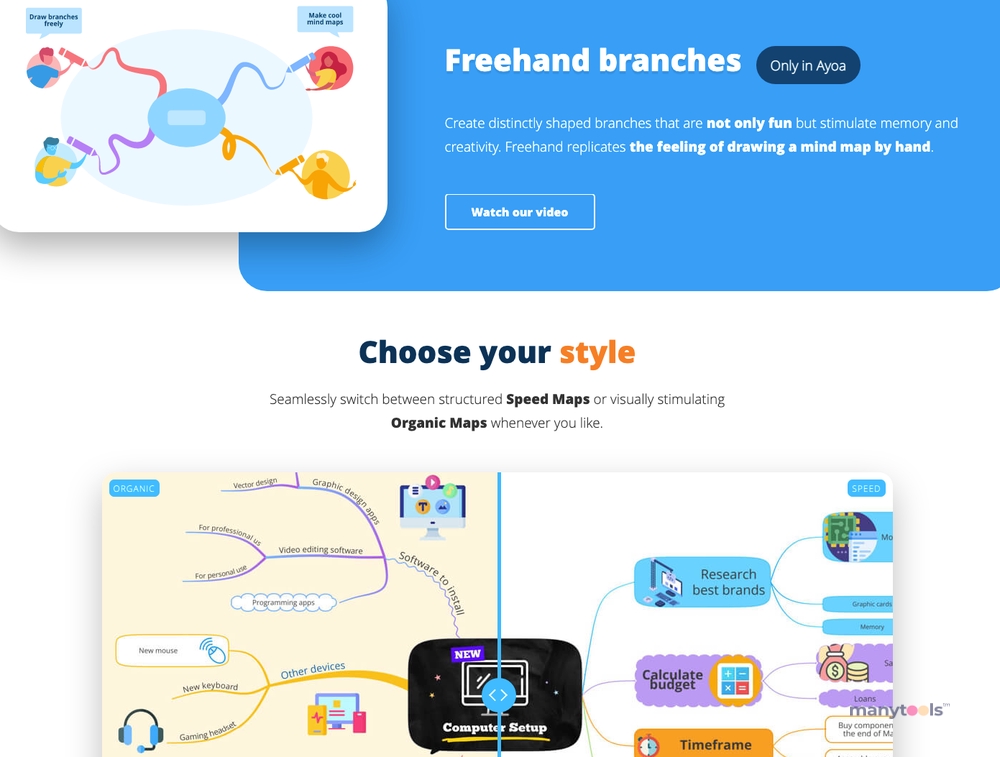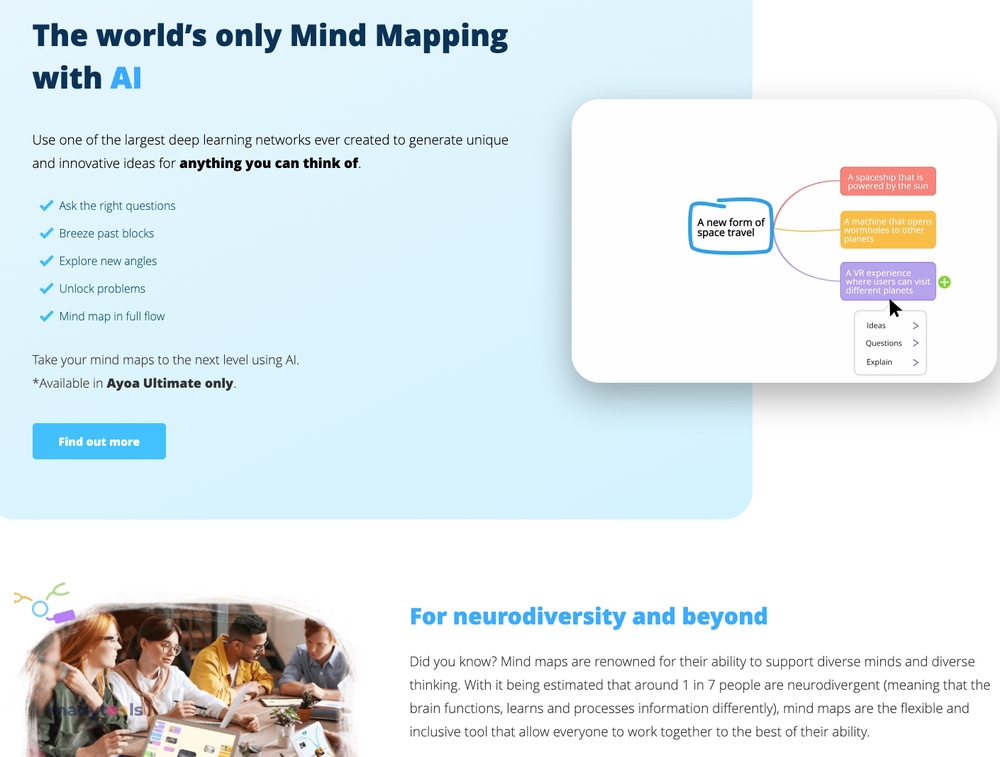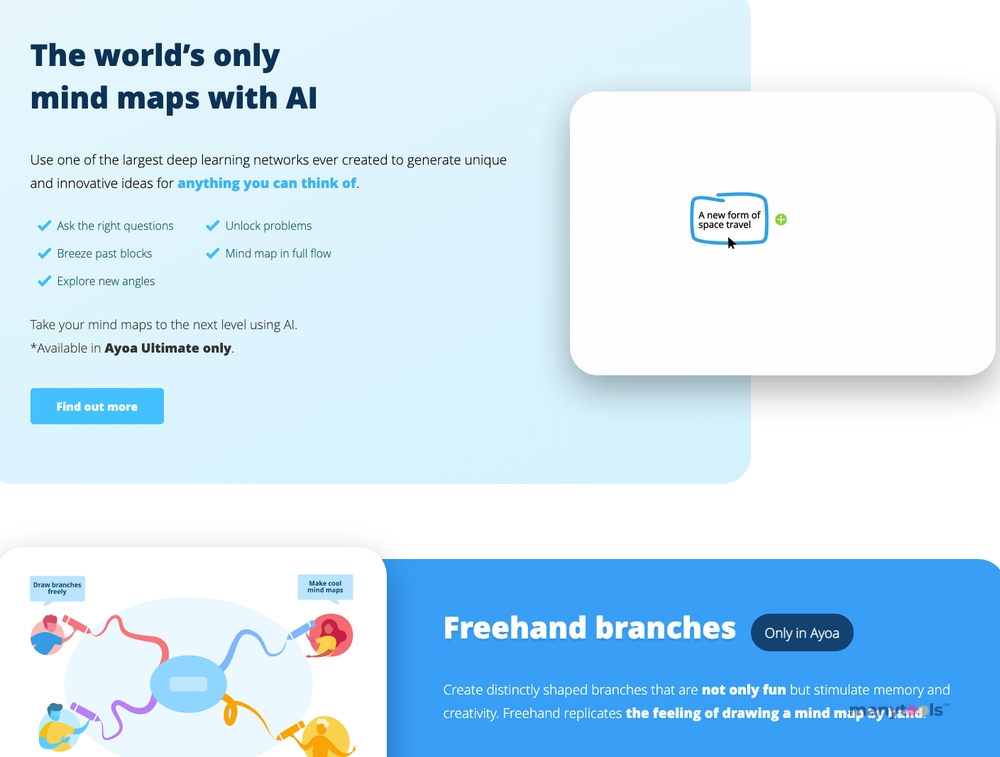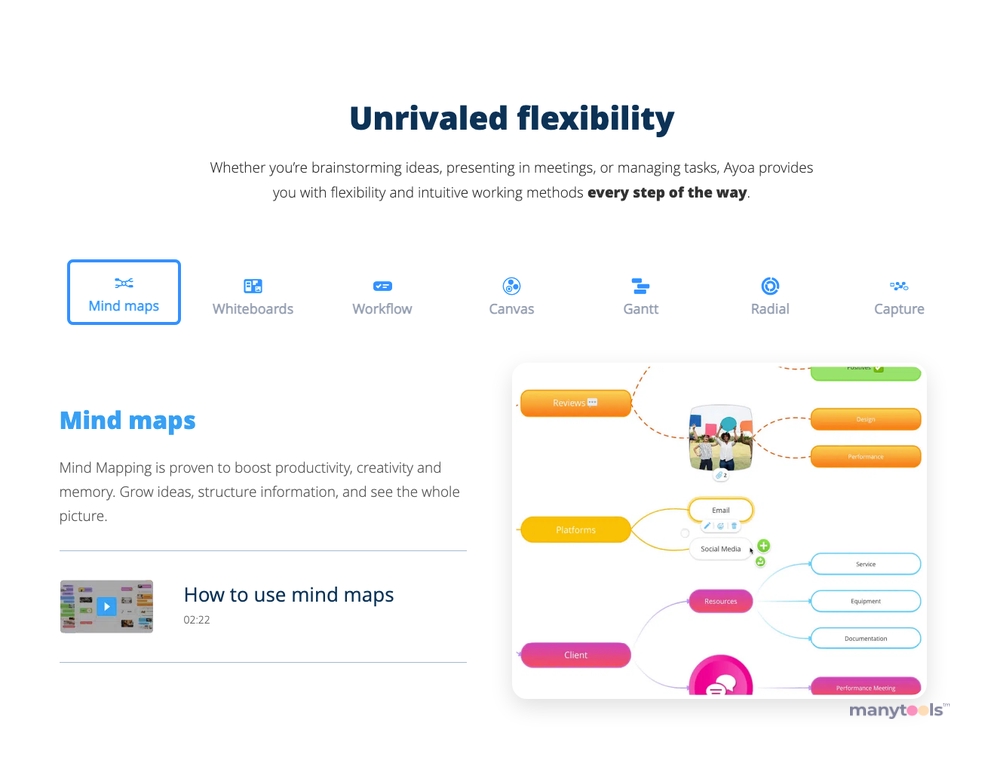 A Revolutionary Approach to Idea Generation
Experience the next level of brainstorming with Ayoa, an innovative tool designed to push the boundaries of creativity. This ground-breaking application is more than just a mind mapping tool; it's a comprehensive platform for ideation, planning, and collaboration, powered by advanced AI technology.
Redefining Mind Mapping
Ayoa takes mind mapping to new heights. It allows you to visually map out your thoughts and ideas, encouraging a more creative and intuitive thinking process. Unlike traditional mind mapping tools, Ayoa offers an engaging, user-friendly interface that supports both individual brainstorming and collaborative ideation.
A Canvas for Your Ideas
But Ayoa is not just about mind mapping. Its virtual whiteboards provide a versatile space where you can sketch, draw, write, and collaborate with ease. With Ayoa, you have a canvas for your thoughts, where you can freely express your ideas without any constraints.
Stay on Track with AI
What sets Ayoa apart is its AI-powered tasks feature. This feature helps you stay on track by organizing your tasks into smart lists, suggesting priorities, and even predicting the time required to complete each task. With Ayoa, you're not just brainstorming; you're turning your ideas into actionable plans.
A Versatile Tool for Digital Professionals
Ayoa is not just for designers or developers. It's a versatile tool that can be utilized by SEO gurus, content creators, data analysts, and even affiliate marketers. Whether you're working on a complex project or just need a space to jot down your thoughts, Ayoa provides a platform where you can map out your ideas and turn them into reality.
Fueling Your Creativity
With its powerful AI and intuitive interface, Ayoa fuels your creativity like no other tool. It encourages you to think outside the box, to explore new ideas, and to collaborate effectively. Ayoa is more than just a tool; it's your partner in creativity.
A Game Changer in Idea Generation
In the world of idea generation and project management, Ayoa is a game changer. It combines mind mapping, whiteboarding, and task management in a single platform, revolutionizing the way you brainstorm and plan. With Ayoa, you have the power to generate ideas, collaborate with your team, and complete your tasks efficiently. Experience the future of brainstorming with Ayoa.
Full and Unbiased Review of Ayoa: Is this Mind Mapping Tool Worth It?
25 Aug 2022
By now, you should be able to determine if Ayoa is the ideal solution for creating mind maps. Give it a try today and explore the fantastic features offered by Ayoa through their 7-day free trial. However, if you're looking for the most user-friendly and dependable software, consider opting for MindOnMap.
Ayoa Review 2023: Features, Functionality, Pricing, and More
Ayoa empowers its users with the efficiency and reliability necessary for effective work, while simultaneously capturing their ideas for implementation and fostering improved work habits. Regardless of team size, they can accomplish everything from project planning and meeting management to multitasking. As remote work has become a prevalent aspect of many organizations' culture in 2023, teams require collaboration to generate ideas, carry out projects, and expand their knowledge, ultimately producing outstanding results. Remote teams, in particular, need online collaborative tools such as whiteboards that facilitate the smooth creation and merging of ideas, task management, and team collaboration. This is why Ayoa is the preferred choice for teams and organizations, as it elevates online collaborative whiteboards to new heights.
Other Tools Like
Ayoa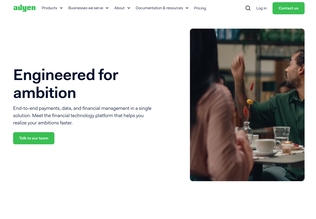 Adyen
adyen.com
Paid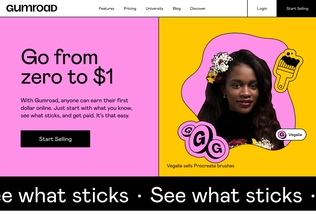 Gumroad
gumroad.com
Paid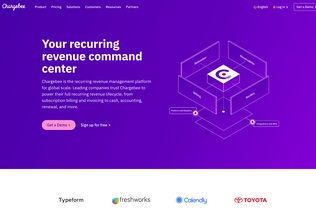 Chargebee
chargebee.com
Trial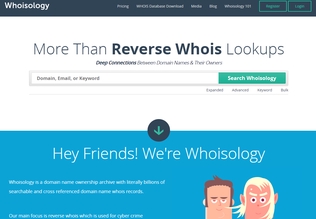 Whoisology
whoisology.com
Trial
Comments