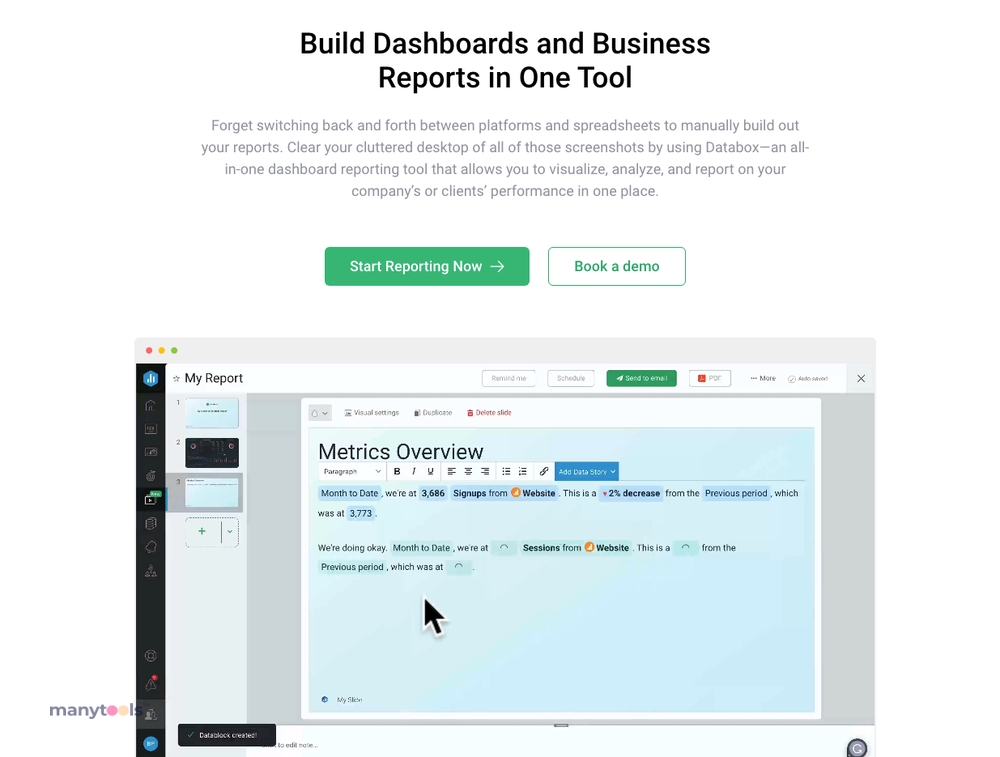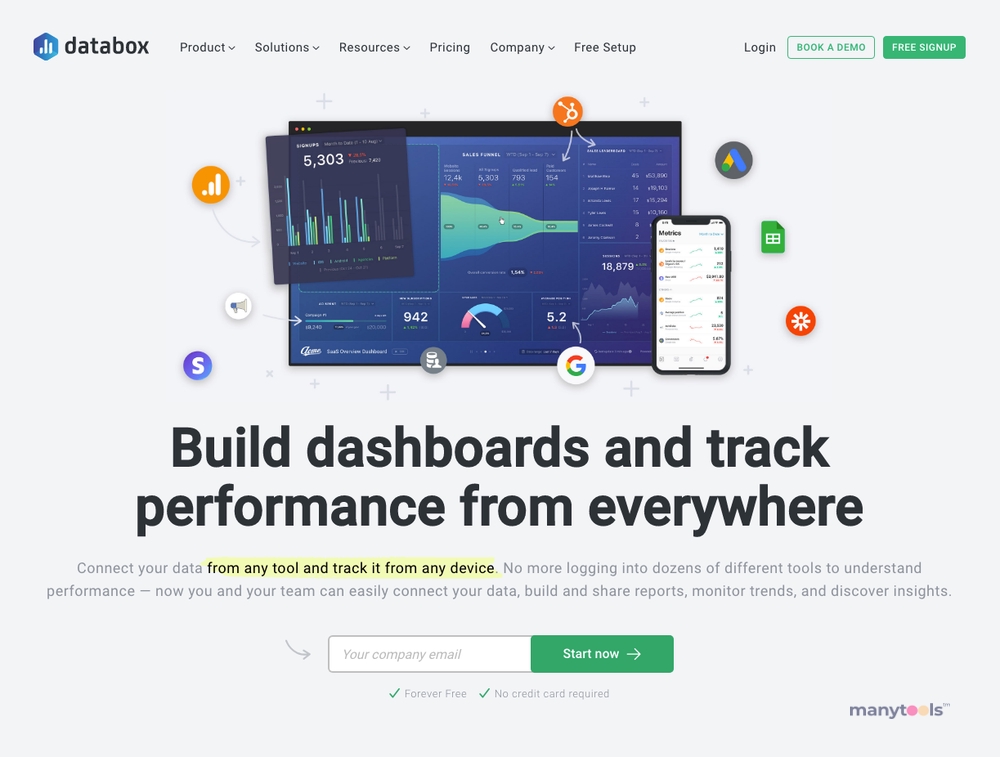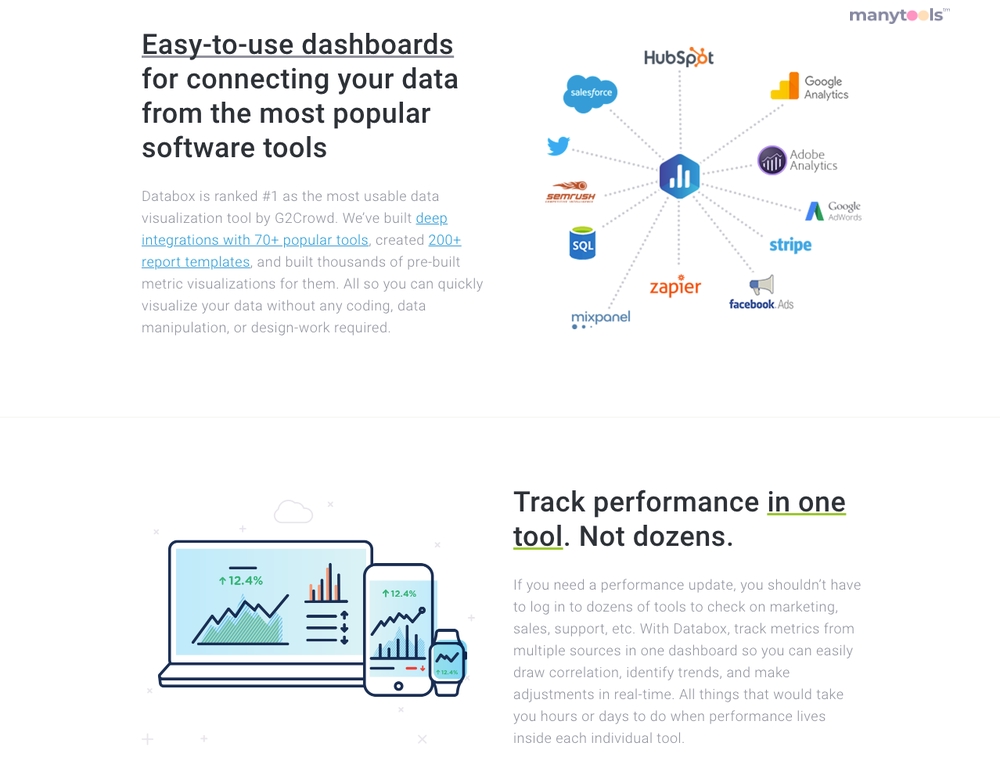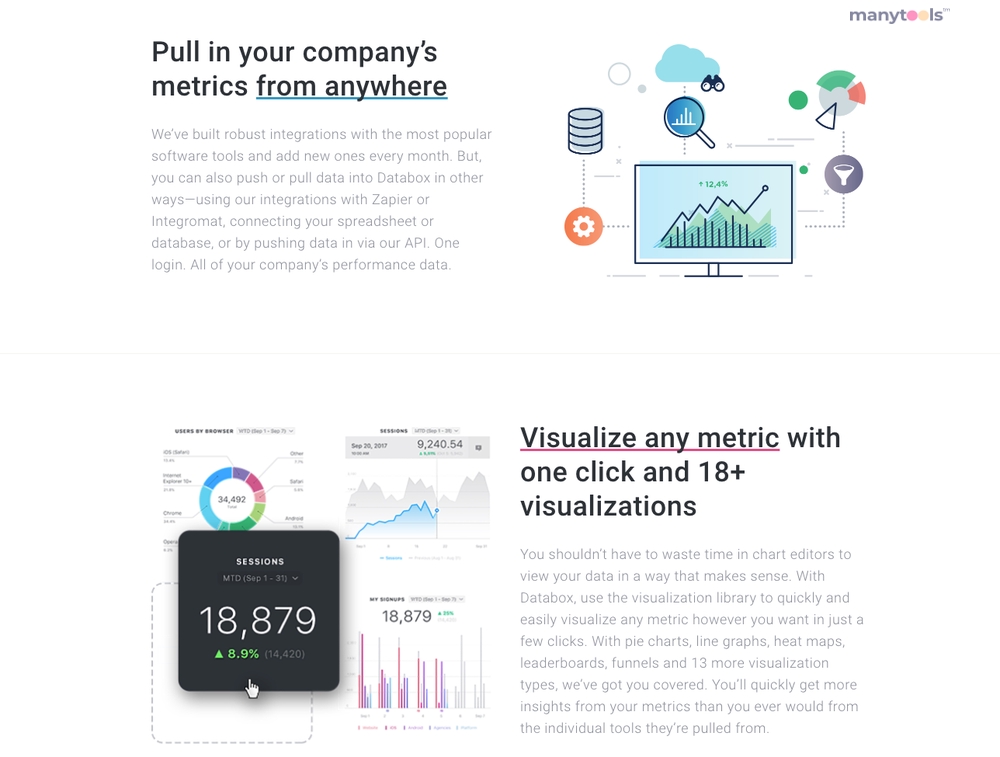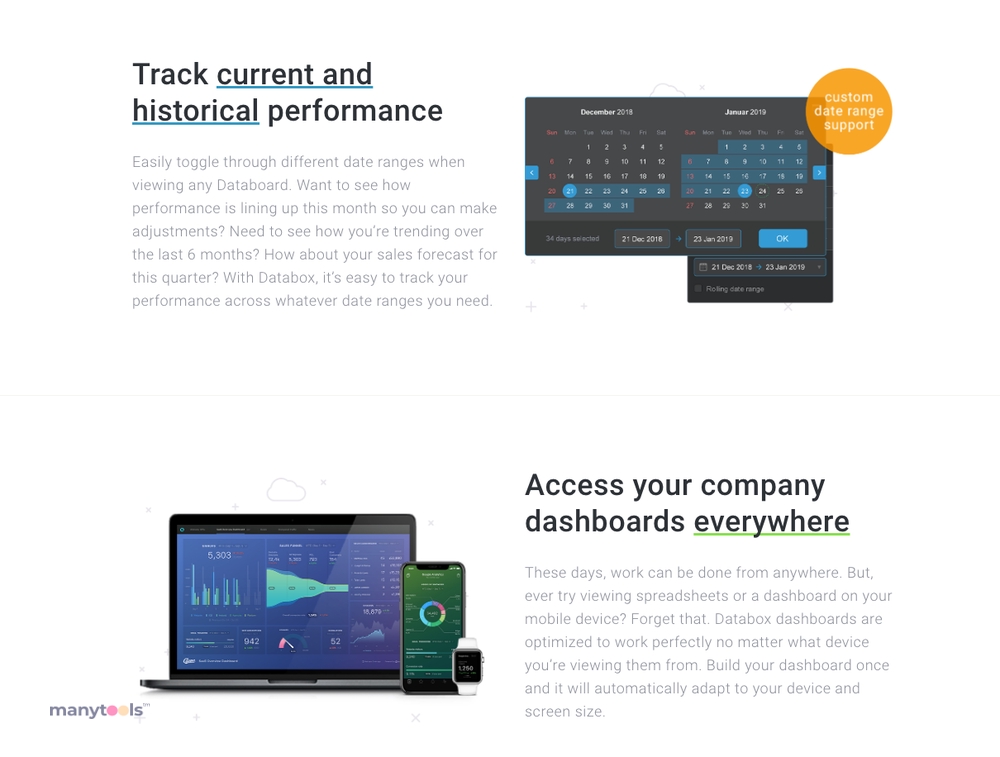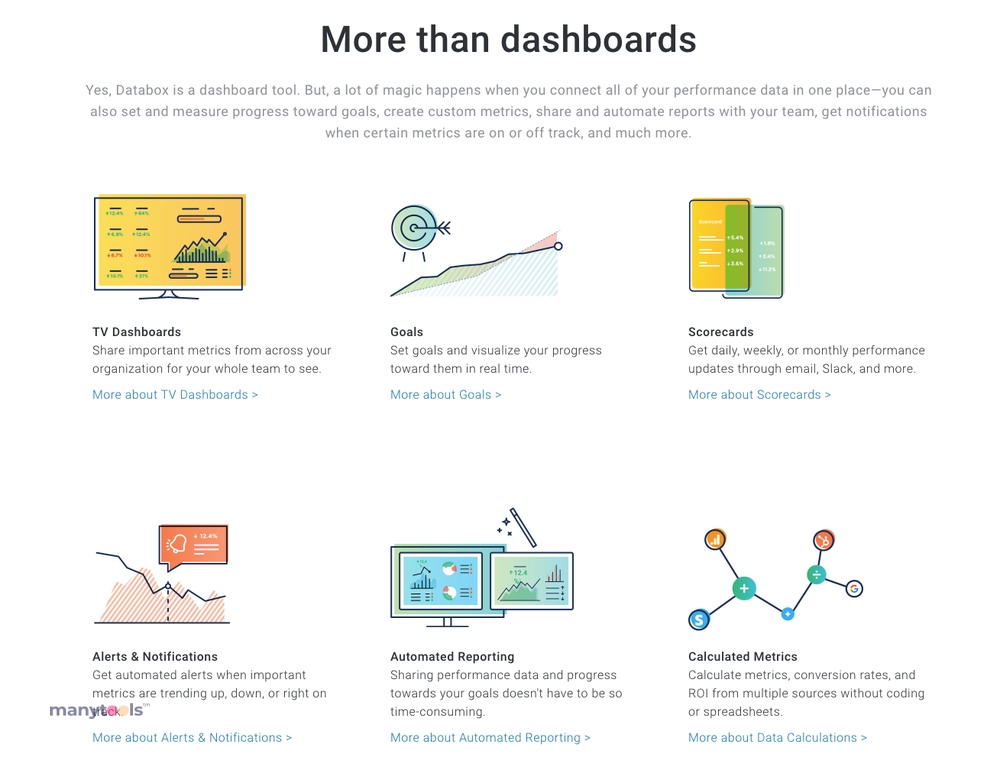 Understanding business metrics is the key to success, and Databox is the perfect tool to provide clarity and insights into your business analytics. This comprehensive platform brings everything under one roof, making it easier than ever to track performance and make data-driven decisions.
Simplified Business Analytics
Databox simplifies the complex world of business analytics by consolidating KPIs from a range of sources. Whether the data comes from cloud services, spreadsheets, or databases, Databox presents it all in one easily accessible place. This unified approach saves time and eliminates the need to juggle multiple platforms and data sources.
Streamlined Dashboard Design
The heart of Databox is its dashboard. The platform allows you to build custom dashboards that cater to your specific needs. Whether you want to track sales metrics, website traffic, or social media engagement, you can create a dashboard that provides a clear, concise view of your performance.
Real-Time Performance Tracking
In this fast-paced digital world, real-time data is crucial. Databox understands this need and offers performance tracking that keeps pace with the speed of business. With this platform, you can monitor your KPIs in real time, enabling you to respond quickly to trends and changes.
Accessible Anywhere, Anytime
The beauty of Databox lies in its accessibility. Whether you're in the office or on the go, you can track your business performance from anywhere. This makes it an invaluable tool for busy professionals who need to keep their finger on the pulse of their business at all times.
Data You Can Trust
Databox is built to help you understand what's going on with your business. By providing reliable, accurate data, this platform empowers you to make informed decisions that drive growth and success. You can trust Databox to deliver the insights you need when you need them.
A Must-Have Tool for Digital Professionals
In conclusion, Databox is a must-have tool for any digital professional. Whether you're a developer, designer, SEO guru, webmaster, affiliate marketer, growth hacker, data analyst, or content creator, this platform will revolutionize the way you view and use data. By making business analytics accessible and understandable, Databox helps you unlock the full potential of your business.
In the world of digital business, knowledge is power, and Databox provides the knowledge you need to succeed. Give it a try and see the difference it makes in your business analytics.
Databox Review: I Tried & Bought It So You Don't Have To
12 Nov 2022
Databox serves as a comprehensive business analytics instrument, enabling you to monitor your company's performance across numerous channels. This KPI dashboard utility seamlessly integrates multiple data sources for real-time insights. Additionally, Databox enables the creation of visualizations such as graphs, charts, and reports using data gathered from various sources. Its user-friendly drag-and-drop functionality allows easy data manipulation, even for those without expertise. Furthermore, the platform offers extensive customization options to meet individual user requirements. With its highly intuitive interface, Databox caters to users of all skill levels.
Databox Review 2023: Features, Pros & Cons, and Pricing
20 Feb 2022
Similar to many marketing analytics and automation solutions, Databox streamlines the process of consolidating data from a variety of platforms and channels into a single, unified dashboard. This enables you to monitor key metrics and fine-tune your strategies accordingly. By empowering you to make informed, data-driven decisions, Databox can significantly enhance your long-term effectiveness, provided you possess the skills to accurately interpret the data.
Other Tools Like
Databox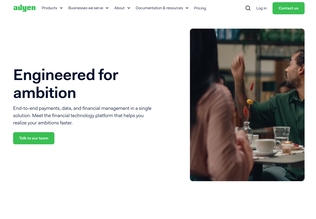 Adyen
adyen.com
Paid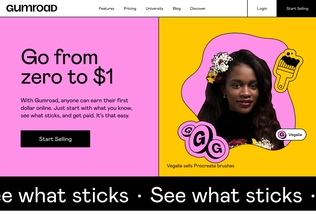 Gumroad
gumroad.com
Paid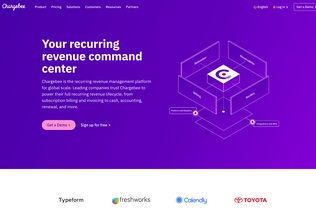 Chargebee
chargebee.com
Trial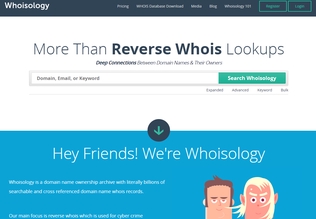 Whoisology
whoisology.com
Trial
Comments